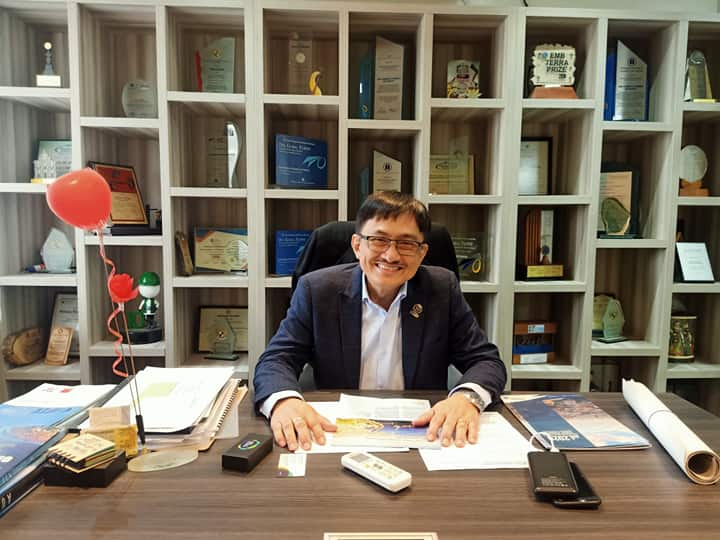 The Regional Development Council-Economic Development Committee (RDC-EDC) in Central Visayas Chairman Virgilio Espelata said that the government must now gravitate towards agriculture to ensure food sufficiency and resiliency in the region.
In the recent RDC-EDC teleconference meeting, Espeleta said that by rebooting the program for agriculture, it will not only boost agricultural production but open job opportunities as well.
"Agriculture should be our next focus in the next two years or more. We must provide long-term projects to our farmers and make them agri-prenuers," Espeleta said.
He said the pandemic exposed the importance of the agriculture sector, and cited that it is necessary for RDC to come up with a regional-driven program to boost agriculture.
Department of Agriculture (DA-7) Assistant Regional Director Marina Hermoso said the department is ready to take on this challenge.
"With the banner program of DA Secretary William Dar, which is the 'Plant, Plant, Plant' program, we are looking into increasing the rice buffer in the region and we also offer expanded loan assistance for our farmers, especially the small-scale ones," Hermoso said.
She shared that DA-7 offers P20,000 loan assistance to Micro Small Agri-Enterprises in fisheries and farming to enable their businesses to stay afloat during the pandemic.
She added the department is also positive that Central Visayas can attain food sufficiency, especially now that more local government units (LGUs) have procured palays for local rice farmers.
DA-7 is expecting an increase of 1.5 tons of rice yield this year.
In addition, DA-7 has also tapped the online services of LGUs and cooperatives for the marketing of local produce to ensure that these are sold immediately.
Meanwhile, DA-7 is finalizing the guidelines of the implementation of Balik Probinsya Program for those who availed of agriculture livelihood assistance from the department.
DA is focused on training the Balik Probinsya beneficiaries on the production of vegetable, swine, goat and chicken. (jktm/PIA7)