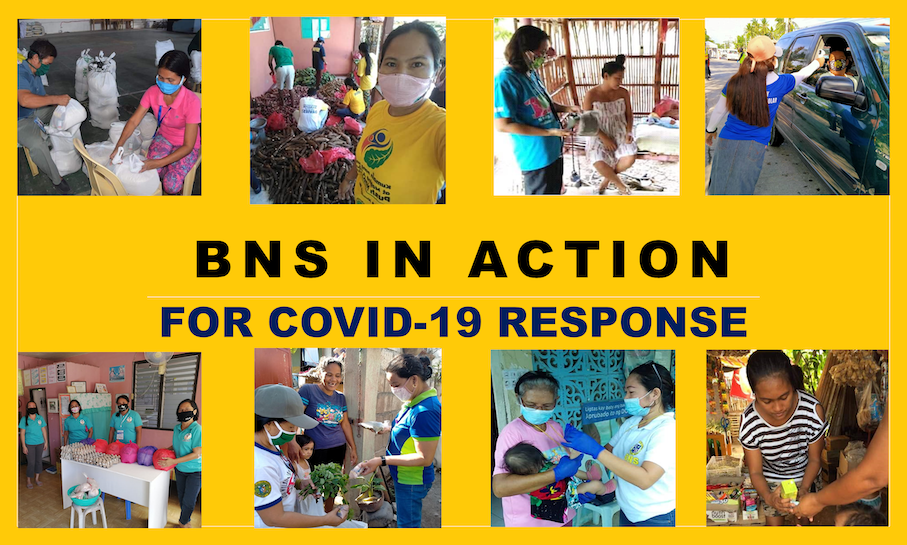 CEBU CITY – Frontliners as we call them are our modern-day heroes in this fight against COVID-19. One of the most unacknowledged front-line workers are the Barangay Nutrition Scholars (BNS) who are often overstretched to perform other functions limiting their performance to do their basic tasks as the barangay's focal person in nutrition.
While others are often tasked to conduct health and nutrition activities, many still struggle to stick with their primary role as their leaders, and the community, in general, lack a deeper appreciation of their purpose grappling with limited support from their own barangay nutrition committees.
But what exactly is the role of Barangay Nutrition Scholars in the community especially in the time of COVID-19?
Barangay Nutrition Scholars are tasked to identify and lobby for the care of the malnourished children in the community, help engage the community to act on nutrition-related concerns, coordinate key community personnel/organizations to address nutrition-related problems, and serve as documenter and secretariat to the Barangay Nutrition Committee's activities.
As the pandemic continues, so should be the provision of nutrition services, especially to vulnerable groups to ward off possible negative effects of limited socio-economic mobility. The objective is to ensure that appropriate interventions can still be provided to prevent further deterioration of the health and nutritional status of the at-risk individuals thereby decreasing their vulnerability to communicable diseases.
BNSs in areas like Tanjay City and Dumaguete City are distributing food packs with the inclusion of fruits and vegetables which encourage people to consume healthier food. Many local government units have also started the provision of seedlings to household prioritizing the ones with malnourished children for better food security.
The BNS also plays an important role in ensuring that routine health and nutrition services still reach target groups such as the regular provision of Vitamin A supplementation to children 06-59 months. Unique to Bayawan City is the provision of complementary food from the LGU-managed food plant which ensures that children receive much-needed nutrients.
During COVID-19 response, many BNS help in the packing and distribution of food packs while some also assist in the checkpoints and monitoring PUMS. Apart from this, they conduct Rapid Nutrition Assessment using MUAC tapes in the barangays to continue monitoring the nutritional status of children since Operation Timbang Plus is difficult to do with the strict implementation of social distancing. They are also distributing Micronutrient Powder to preschool children, assisted in feeding activities, while some are able to mobilize their IYCF support group to support mothers in need of counseling their young.
These are just some of the activities the BNSs are doing.  With the existing quarantine that is going on in different provinces in Central Visayas, the BNS is not only limited to doing such things stated above but should focus on monitoring and making sure that malnourished children are getting the help they need. Be able to build a link inside the community so that sharing of valuable nutrition information in the time of health crisis is still possible. And BNSs should also assist in delivering nutrition and related services which include nutrition counseling services, especially on exclusive breastfeeding and appropriate complementary feeding.
The pandemic may have limited the work of our BNSs in their areas, but this is not a hindrance to providing efficient and quality nutrition service. As the whole country is battling the effect of this pandemic, we should not forget that there are those who count on us for help especially those children who might badly need it and are neglected in their own homes. Nutrition services should still be given following the recommended health protocols. The presence of BNSs should be acknowledged and they should be able to perform their job as volunteers with the full support from their LGUs.
This will be possible if we work together, set our differences aside, and "Heal as one!".  (PR)