"COVID-19 gave us time to replan, reassess, and rethink what we were doing. Mausik ra ang mga oportunidad kung di nato sakmiton. The greater tragedy is if we allow COVID to scare us so that we will do nothing."—Gov. Arthur Yap in today's ceremonial reopening of the tourism industry of the Municipality of Panglao under the new normal. With him is Panglao Mayor Leonila Montero.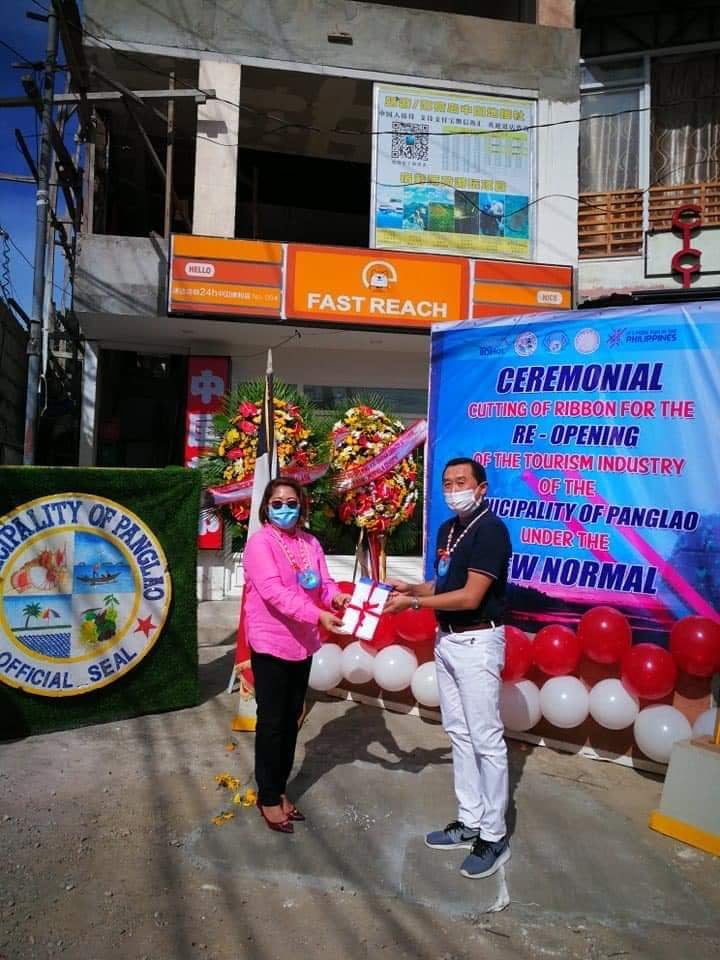 Meanwhile, Panglao tourism lost an estimated P1.014 billion in total accommodation revenue in three to four months since February because of COVID-19, according to Gov. Arthur Yap.
The leading island tourist destination in Bohol has 4,753 rooms in different resorts, hotels and related establishments.
Monthly, the industry lost about P308 million in room accommodation, Yap said during the Capitol press conference this afternoon.
The governor cited the figures in response to a media query on quantifying the significance of Panglao tourism to the economy of the province.
Yap and Panglao Mayor Leonila Montero yesterday led the ceremonial rites for the opening of the tourism industry of her town under the new normal.
Joining the governor at the press conference, Montero said they already almost have three weeks preparing the resorts, hotels and restaurants for tourism to rekick.
She assured of her resort town's readiness in terms of health and safety protocols.
But the mayor most desired for "discipline" to provide a critical character to the gradual recovery of the industry, which has suffered from a record paralysis since the pandemic.
Montero said 15% of the tourism and related establishments already applied for LGU clearance to operate.
Increasing numbers are expected after yesterday's industry "soft opening," especially when phases of activities take their turns under the new normal—be it still characterized by the general community quarantine or already moderate status.
Yap clarified that Panglao's opening will yet be to domestic tourists, visitors and guests exclusively from within Bohol.
The Civil Aviation Authority of the Philippines (CAAP) has still listed the Bohol Panglao International Airport among the airports in country which are not yet allowed to reopen to domestic commercial flights.
Yap earlier insisted against Bohol tourism's opening under the new normal unless the RT-PCR laboratory shall have been operational and contract tracing capability enhanced.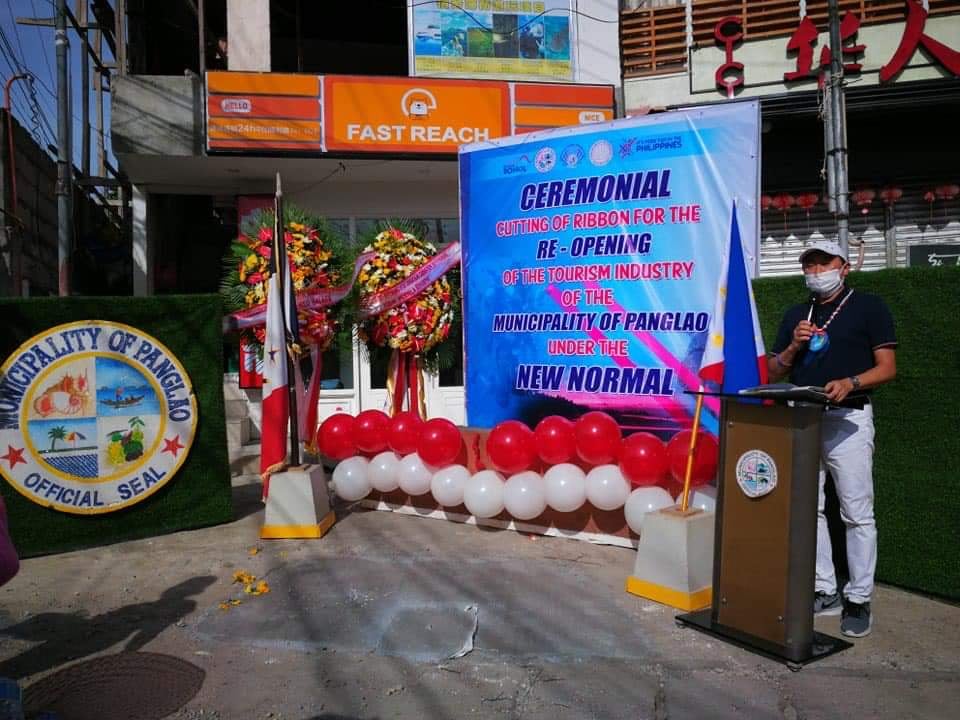 The provincial RT-PCR testing facility is hurried up to operate by July 15 aside from the molecular laboratory at the Gov. Celestino Gallares Memorial Hospital, Bohol's DOH-designated COVID-19-dedicated center.
Also, the governor also estimated Panglao tourism to have lost P290 million in total dine-in revenue.
The pandemic has affected some 10,000 tourism industry workers.