MINERVA BC NEWMAN
LAPULAPU CITY – The Department of Tourism Central Visayas Office (DOT-7), the Cebu City Tourism Commission (CCTC), Mactan-Cebu International Airport (MCIA) and various tourism stakeholders here welcomed foreign guests and balikbayans arriving in Cebu with rondalla serenade, traditional Sinulog dance and shouts of Pit Senyor! from January 10 until the Sinulog Festival day on January 22 as part of the "Balik Cebu" program.
The Balik Cebu event is a Sinulog tradition that welcomes balikbayans or Filipinos coming home for the Sinulog Festival and foreign guests who want to experience the Sinulog fever.  Led by Cebu City mayor Mike Rama, the arrival scene at the airport last January 10 was for the books.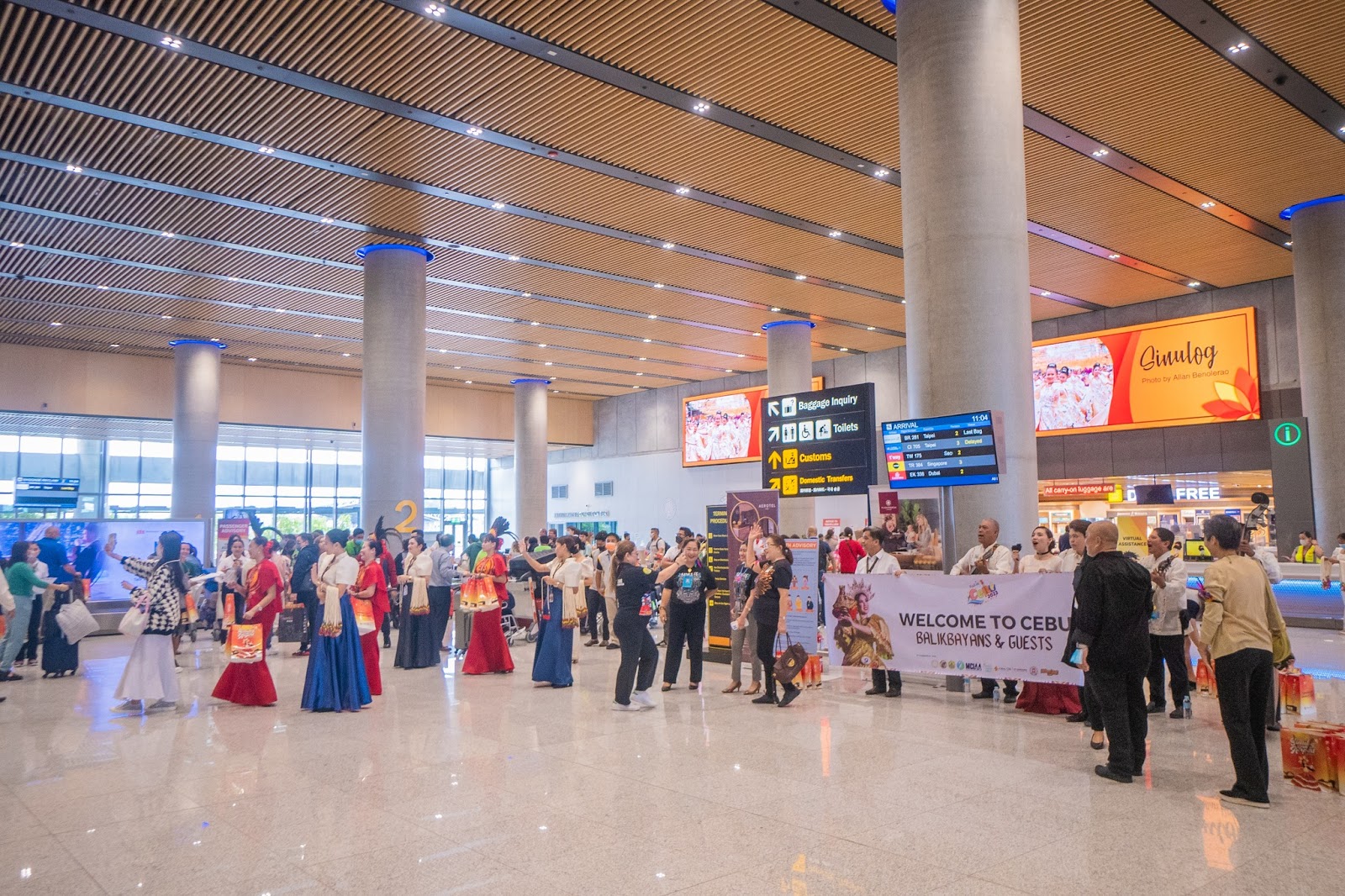 The Sinulog fever and festivities were palpable, vibrant and truly a child's merrymaking in dances, songs, laughter and free-spirited ambiance.
This year, MCIA brings the Sinug Cultural Performance with Casa Gorordo Museum at T1 Grand Lobby Departures Lobby with the Sinug, the traditional prayer-dance offered to Sto. Niño, the Holy Child Jesus that started way back between 1940s and 1950s by Estelita "Nang Titang" Diola in Cebu.
Aside from the Sinug performance from the Casa Gorordo dancers, MCIA also brought the Sinulog Dance performance by the Mandaue City School for the Arts Dance Troupe.  Serenaders sang Sinulog songs as ladies dressed in Filipiniana gave welcome leis and Sinulog kits to the arriving guests.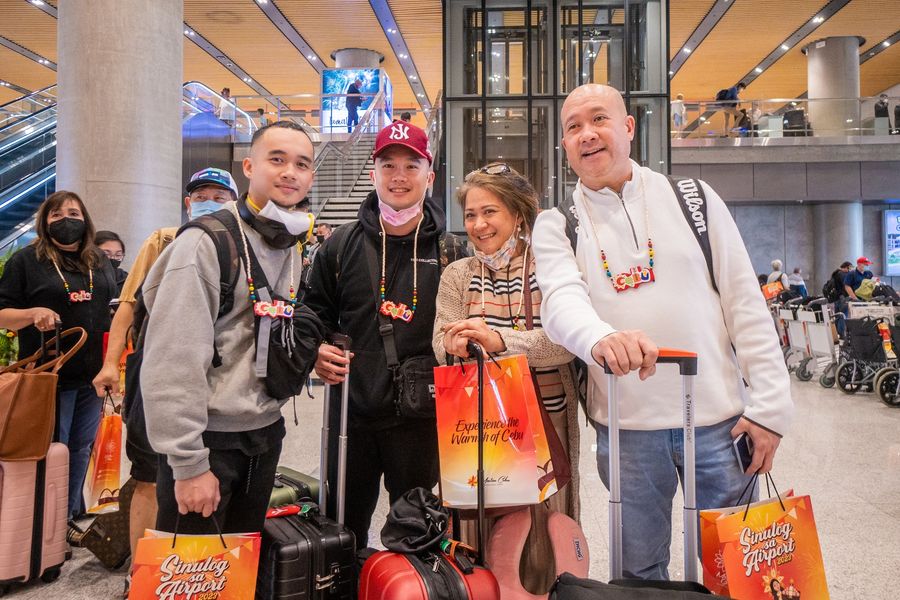 The kits contain a Sinulog headdress, bottle of water, wet wipes, alcohol, hand towel, and a Sinulog 2023 festival guide brochure containing the festival map, schedule of activities, and information on activities through the Viber Philippines' Asa Ta Bai Channel.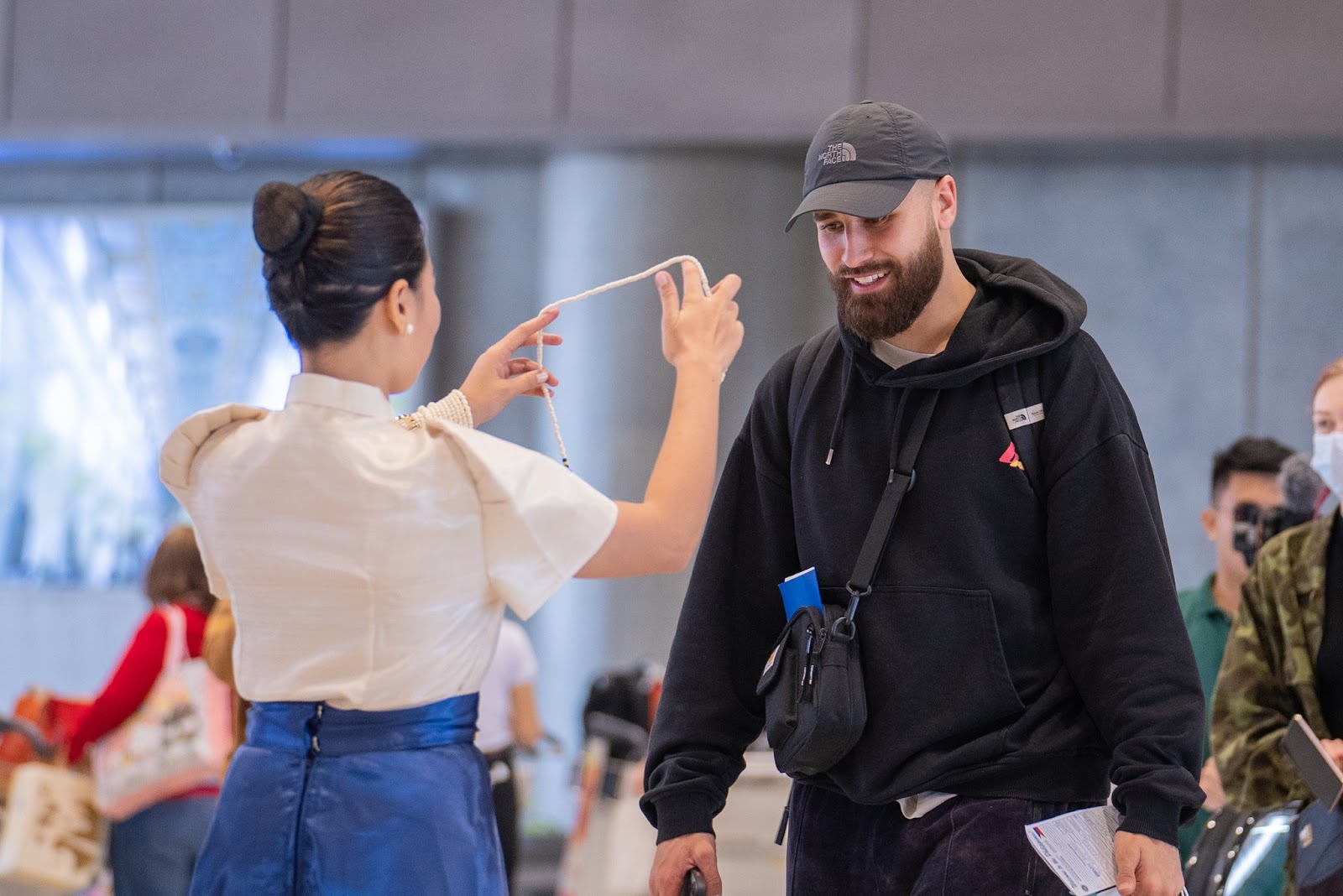 These kits are given to arriving passengers, tourists and balikbayans starting January 12.  Aside from the airport welcome reception, they were also treated to an outdoor dining experience while being entertained by Cebuano songs and dances, and embarked on tours after the festival to pump up with the festival vibes and become Sinulog-ready.