MINERVA BC NEWMAN
CEBU CITY – Nine energy companies from China pledged to invest in the country's renewable energy (RE) sector worth about $13.76B that include its major development, energy storage systems and off-grid power supply systems.
The Department of Energy (DOE) secretary Raphael Lotilla, in a media release this month bared that these Chinese energy companies personally conveyed interest to invest in the Philippines to President Ferdinand Marcos, Jr. during a roundtable meeting on renewable energy held on January 6 in Beijing, China.
"We are very pleased with the enthusiasm we have received from these Chinese companies during our roundtable meeting. They were upbeat with our policy reforms and directions on RE, especially on the opening of 100 percent foreign ownership on wind and solar projects," Lotilla said.
Lotilla bared that he has instructed the Renewable Energy Management Bureau (REMB) and Investment Promotions Office (IPO) to start communicating with them and provide the full support to hasten this particular cooperation between the Philippines and China.
During the roundtable meeting, Lotilla told the Chinese company representatives that the Marcos administration's objectives of attaining 35 percent renewable energy share by 2030 and 50 percent by 2040.
To meet those targets, an additional 52.000 megawatts of renewable energy by 2040 will be needed, he added that of the 52.000 MW 27,000 MW will be from solar and another 16,000 MW from wind.   However, this does not take into account the total offshore wind potential of 178 gigawatts or 178,000 megawatts for the Philippines as a whole.
Meet the nine Chinese companies
Lotilla said, the Department of Trade and Industry (DTI) organized the investors' meetings on RE, agribusiness, nickel processing and electric vehicle (EV) manufacturing as part of the activities of the President in his State Visit in Beijing, China last month.

Among the companies include China Energy International Group Co. Lid (Energy Chine), China Power International Development (CPID) Ltd., SPIC Guangxi Electric Power Co. Ltd (a subsidiary and a secondary unit of State Power Investment Corporation Limited or SPIC, China Machinery Engineering Corporation (CMEC), China General Nuclear Power Group (CGN), China Huadian Engineering Go., Ltd (CHEC), China Tianying, Inc. (CNTY), Dajin Heavy Industry Co., Ltd (DHI) and Mingyang Smart Energy Group, Ltd.
According to DOE, some of these companies already have a presence in the Philippines.  Energy China has been in the country for more than 20 years now and has project locations all over the country. In Northern Luzon, it provides power generation, substation, transmission, cell site, and fiber to home and data center projects.
CPID is involved in the development of solar, wind, hydroelectric. geothermal and biomass power. They are also into green energy emerging industries such as energy storage, hydrogen energy, green electric transportation and integrated smart energy.  CPID intends to establish corporations with local entities to invest in these industries, DOE said.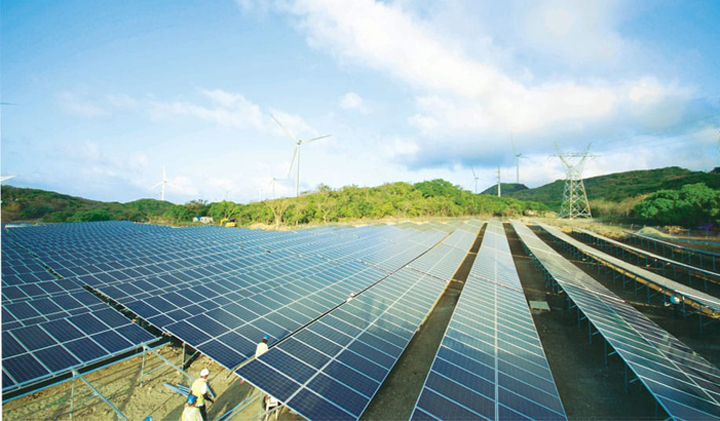 SPIC Guangxi Electric Power Co., on the other hand, is a subsidiary and a secondary unit of SPIC, focusing on the development, investment, construction, and operation of electric power.  It has the largest installed capacity of wind power in Guangxi. Its presence in the Philippines includes the 230 kV Substation 5PC Project in Navotas, the 500 kV Substation EPC Project in Pagbilao, Taguig-Lagras 500 kV Overhead Transmission Line EPC and the Abuyog 230 kV Substation EPC Project.
CMEC, a subsidiary of the China National Machinery Industry Corporation (SINOMACH) is among the world's top 500 companies while China Huadian Engineering Co. is active in investing in RE projects in Indonesia and Vietnam and is now looking at expansion in the country.
CGN is the third-largest nuclear power producer worldwide and China's first-largest nuclear power producer It also has a total wind power capacity of more than 35.000 MW and 10.000 MW worldwide for solar projects. CGN is also the pioneer in developing offshore wind in China with its largest single capacity, the release read.
CNTY, on the other hand, is engaged in smart urban services, resource recycling and recovery and RE. It is ranked among the Global 500 new energy companies, Fortune China 500, and China's Top 50 Environmental Enterprises.
DHI is a publicly listed company focusing on renewable business with global operations. it has a 300 MW wind power project under construction.
Lastly, Mingyang Smart Energy Group is the world's leading renewable energy solution provider and wind turbine generator manufacturer. Its wind turbine generators have reached accumulative Installation of over 45 GW, ranking Eth globally in the industry. Its floating wind turbine design capability is well accepted in China and European regions and has secured more than five turbine supply contracts in various countries for European developers.
Present during the renewable energy roundtable meeting along with President Marcos, Jr and Secretary Lotilla were former President Gloria Macapagal-Arroyo, House Speaker Ferdinand Martin Romualdez, Senator Imee Marcos, DTI Secretary Alfredo Pascual and other members of the Cabinet.