Mr. Angel Padron, an 83-year-old organic farmer from Brgy. Libtong, Bacarra, Ilocos Norte, actively promoted organic farming to hundreds of young farmers during the 1st Provincial Organic Agriculture Congress at the Ilocos Norte Centennial Arena on January 17.
He first began farming in 1956. In 2014, he became interested in organic farming. He was the first organic farmer in Bacarra and the first to establish the province's School of Practical Agriculture.
Mr. Padron spent most of his life farming, and he never grew tired of sharing his love for organic farming, according to him. He even offered his services for free in schools to ensure that there would be a new generation of farmers to feed the nation in the future.
"I didn't finish college. To learn organic farming, I do my own studying. Besides, I am aware of God's moral law that we should not abuse our physical bodies," Mr. Padron shared in his local language.
He also stated that, while the income from organic farming may be less, he is confident that the nutrients gained from crops produced through this method are abundant.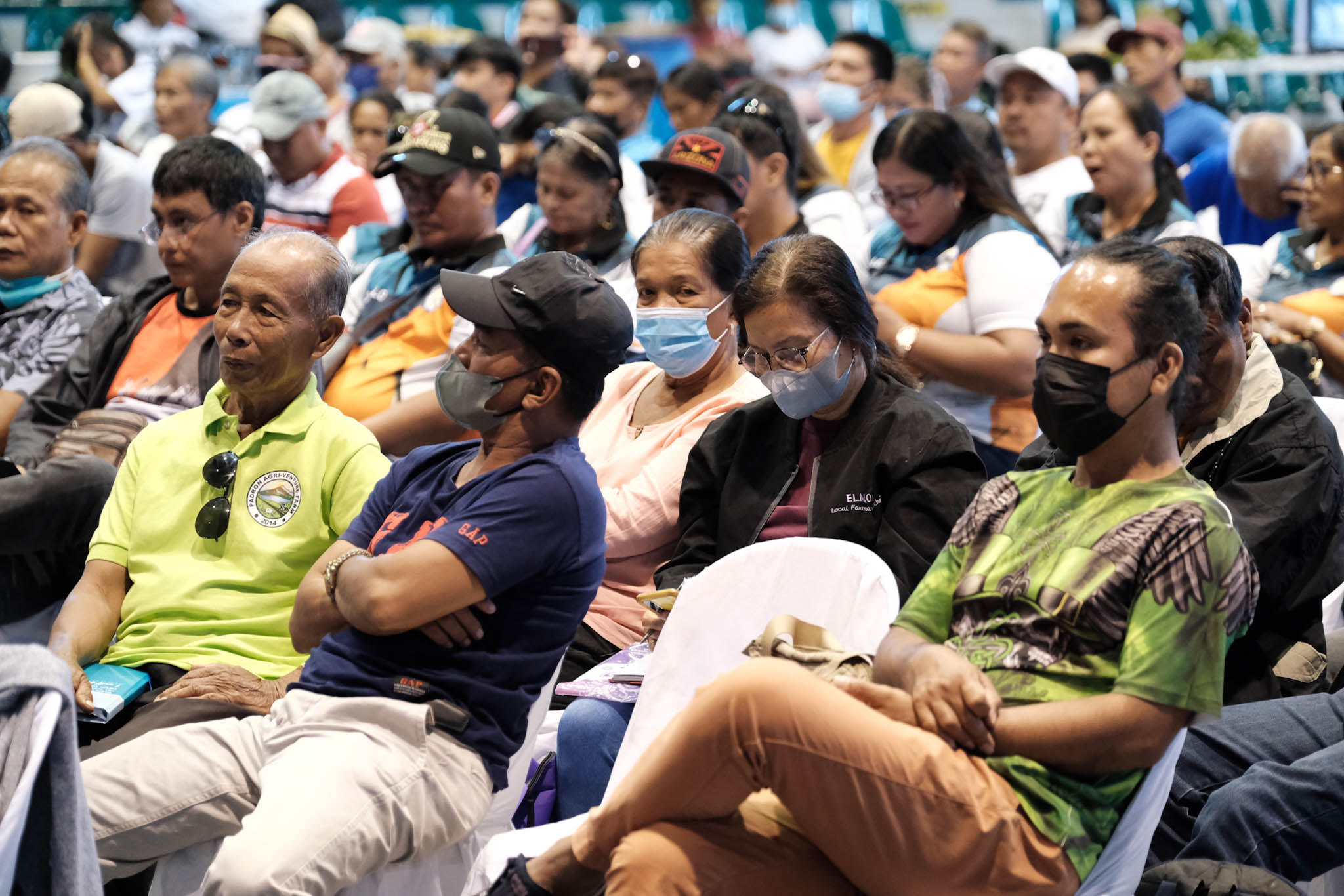 Aside from being a pioneer in organic agriculture, Mr. Padron was the former President of the Ilocos Norte Organic Fertilizer Association, former chairperson of the Provincial Agricultural and Fishery Council for 19 years, a former member of a civil society organization in the province, and an ABS-CBN Gawad Geny Lopez Jr. Bayaning Pilipino awardee in 2019.
"I thank the Governor [Matthew Marcos Manotoc] for his continuing support of the province's organic farmers. He knows how dedicated I am as an organic farmer," Mr. Padron remarked.
On his 5000 square meter farm, he continues to practice organic farming and grows rice, beans, cucumbers, eggplant, tomatoes, bitter gourds, and luffa squash.
"I want to impart to upcoming farmers my vast experience and knowledge. Because they won't remember you if you give them material wealth. However, if you share your knowledge and skills, they will always recognize you," he ended.