Cebu Caritas has turned over housing units to families rendered homeless by Typhoon "Odette" in Boljoon town on Tuesday, Feb. 14.
The housing project is a collaborative effort with Caritas International, Caritas Philippines, and the local government for victims of the typhoon that hit the province in December 2021.
Some 100 "core progressive shelters" were turned over to beneficiaries in the town's Kalumboyan village during a simple ceremony attended by Auxiliary Bishop Ruben Labajo of Cebu.
Fr. Antonio Labiao of Caritas Philippines and Fr. Alex Cola, Jr., of Cebu Caritas were also among those in attendance.
"This Valentine's Day, it is more than a flower or rose you received, you received a house, you received a home and a community," Bishop Labajo said during Mass.
"We thank God for showing us concretely his goodness and love through these shelters," he said.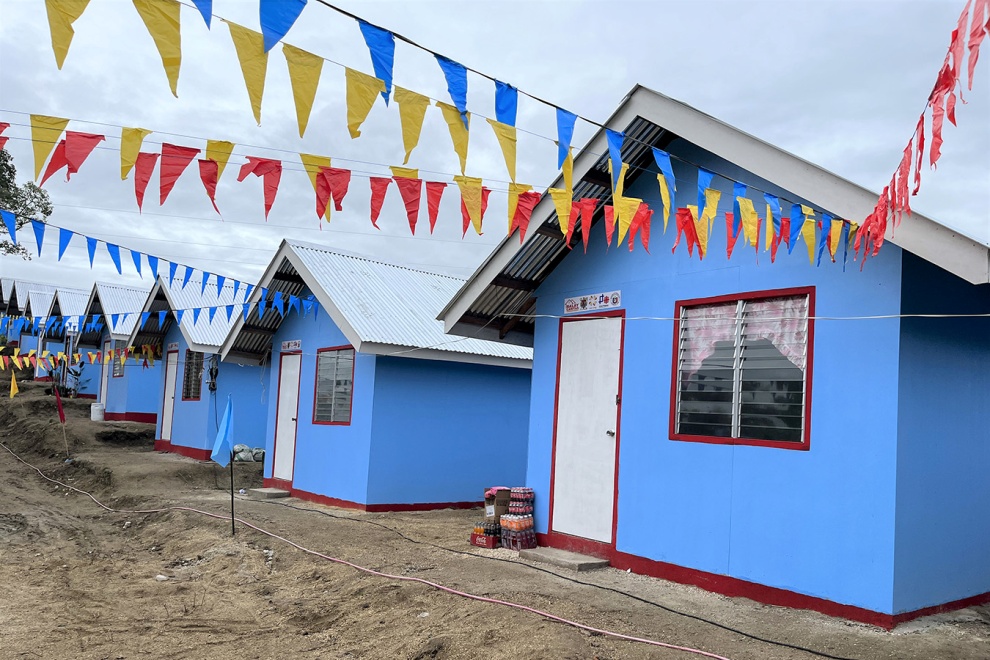 Thirty-five "on-site core transitional shelters" were also turned over to beneficiaries from five mountain villages of Nangka, San Antonio, Upper Becerril, Lunop and Lower Becerril.
"We do not only see houses here but hopefully in the future a chapel and a resilient community," Fr. Labajo said.