Answering the directive of President Ferdinand Bongbong Marcos Jr to strengthen and increase the Philippine Coast Guard's (PCG) presence and operations in the West Philippine Sea (WPS), PCG Commandant, CG Admiral Artemio M Abu, has deployed one of the PCG Fleet's largest maritime assets, the BRP TERESA MAGBANUA (MRRV-9701), to the Kalayaan Island Group (KIG).
Shortly after its deployment to the KIG on 02 February 2023, the crew of MRRV-9701 boarded Filipino Fishing Boats (FFBs) in the waters in and around the KIG to advise Filipino fishermen and crew to radio PCG or Armed Forces of the Philippines (AFP) shore units in the area for any needed assistance.
As the summer season draws near, the PCG expects the number of Filipino fishing vessels that sail and fish in the WPS to greatly increase.
Over a week into its martime patrol of the KIG and its surrounds, MRRV-9701 encountered a Vietnamese-flagged fishing vessel in the waters off Recto Bank (Reed Bank) engaged in long-line fishing operations.
MRRV-9701 issued radio challenges and directed the foreign fishing vessel to leave the Philippine Exclusive Economic Zone (EEZ) immediately, deploying Rigid-hull Inflatable Boats (RHIBs) to conduct boarding and inspection.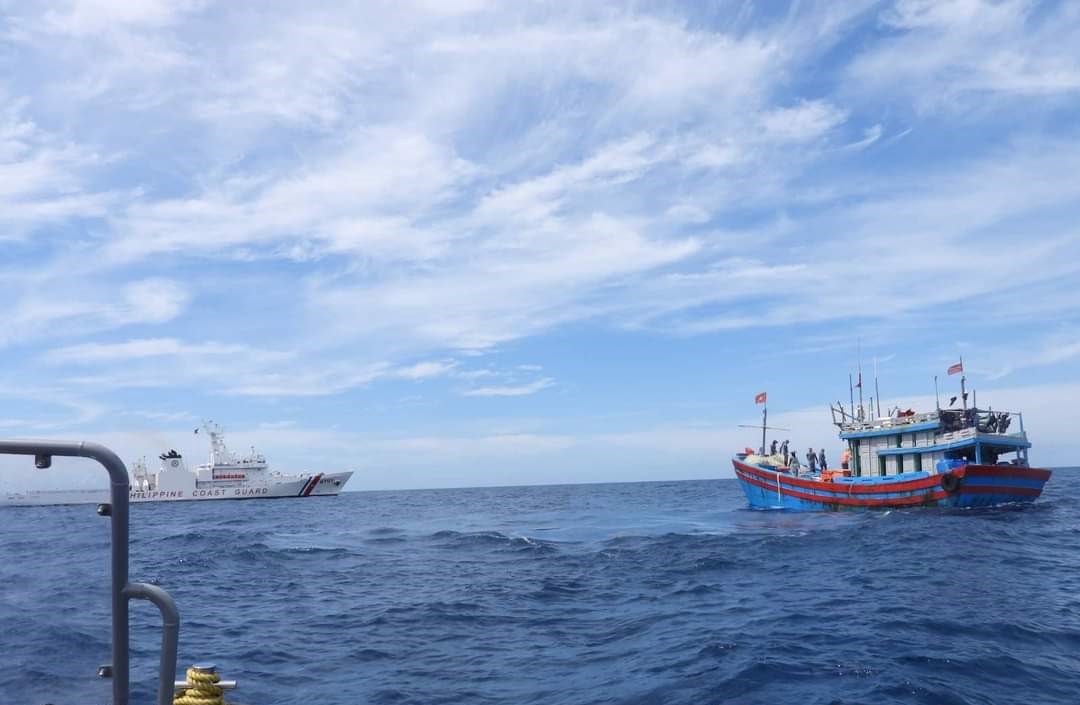 The foreign fishing vessel, upon seeing the deployment of RHIBs, secured its lines and immediately departed Recto Bank escorted by MRRV-9701.
As the PCG steadily strengthens and increases its Maritime Patrol, Search and Rescue, and Law Enforcement operations in the WPS, it remains firmly committed to safeguarding Philippine interests and rights within the bounds of international law and conventions.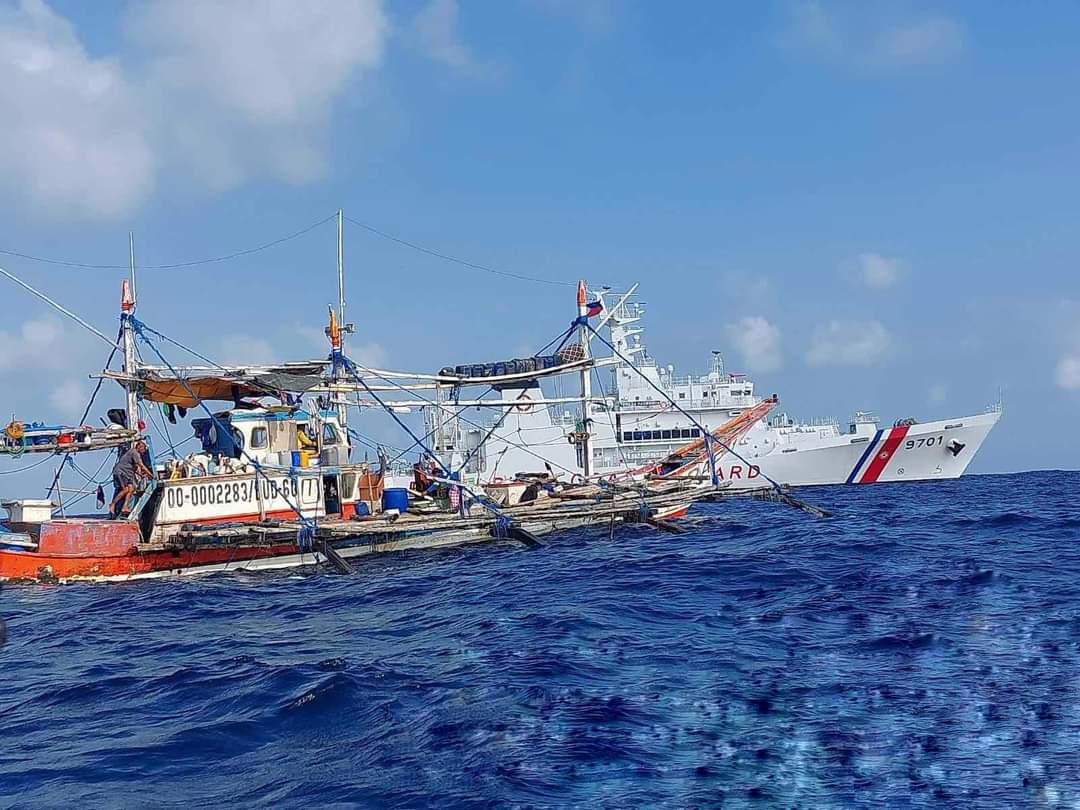 With utmost professionalism and due regard for the safety and welfare of all persons with lawful business in our waters, the PCG is in lock-step with our Commandant's clarion call that "despite the danger in patrolling our waters in the West Philippine Sea, the PCG's men and women will always be prepared to fulfill our obligations not only to the present but also to the future generations of Filipinos to the fullest!" (PCG)