President Ferdinand R. Marcos Jr. on Monday led the groundbreaking ceremony of the Cebu Bus Rapid Transit (CBRT) project which aims to decongest roads in Cebu City and give commuters a faster and safer mode of transportation.
"Thank you for helping provide the Filipino with more efficient, reliable, comfortable and safer travel alternatives," the President said in his speech during the event as he congratulated the Department of Transportation (DOTr) for initiating the CBRT, which he said is the first bus rapid transit in the country.
"There is no doubt that the fruits of your hard work will result in building modern and sustainable transit mechanisms that advance our citizenry's quality of life," President Marcos added.
The ceremony officially kicked off the civil works for the four stations under Package I of the project, which involve the construction of a 2.38-kilometer segregated bus lane with four bus stations.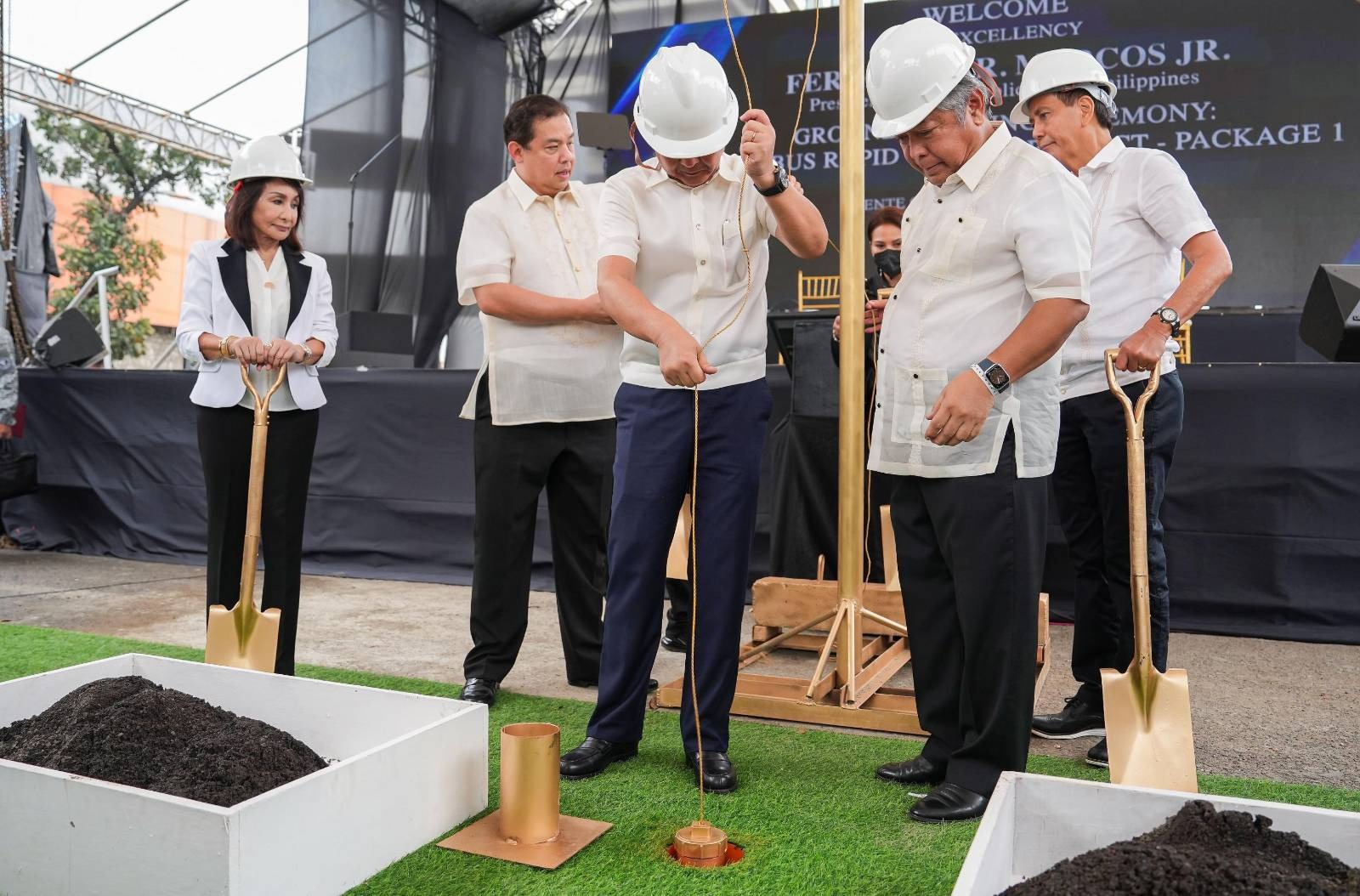 It will also include a 1.15-kilometer pedestrian improvement, which will link the CBRT System to the Port of Cebu.
The Cebu BRT took 20 years before the project became a reality.
The nearly PHP1 billion Package I was awarded to the Chinese contractor Hunan Road and Bridge Construction Group Co.Ltd. in November last year.
Aside from the Chinese government, President Marcos also thanked the World Bank and the French Development Agency "for being active partners in the realization of modern public transport systems in the Philippines."
The entire CBRT system—which comprises three packages—is designed to accommodate 83 12-meter buses by its opening year, the President noted.
It is expected to be expanded to accommodate more and longer buses in the future.
Aside from bringing convenience to people, the President said the project will also give greater opportunities and improve the working conditions of public transport drivers.
President Marcos assured that the BRT system has been thoroughly planned and studied by the national government and the Cebu City government, spanning years and across administrations.
The President said it is patterned after other BRT systems of advanced and progressive cities like Seoul in South Korea and Guangzhou in China.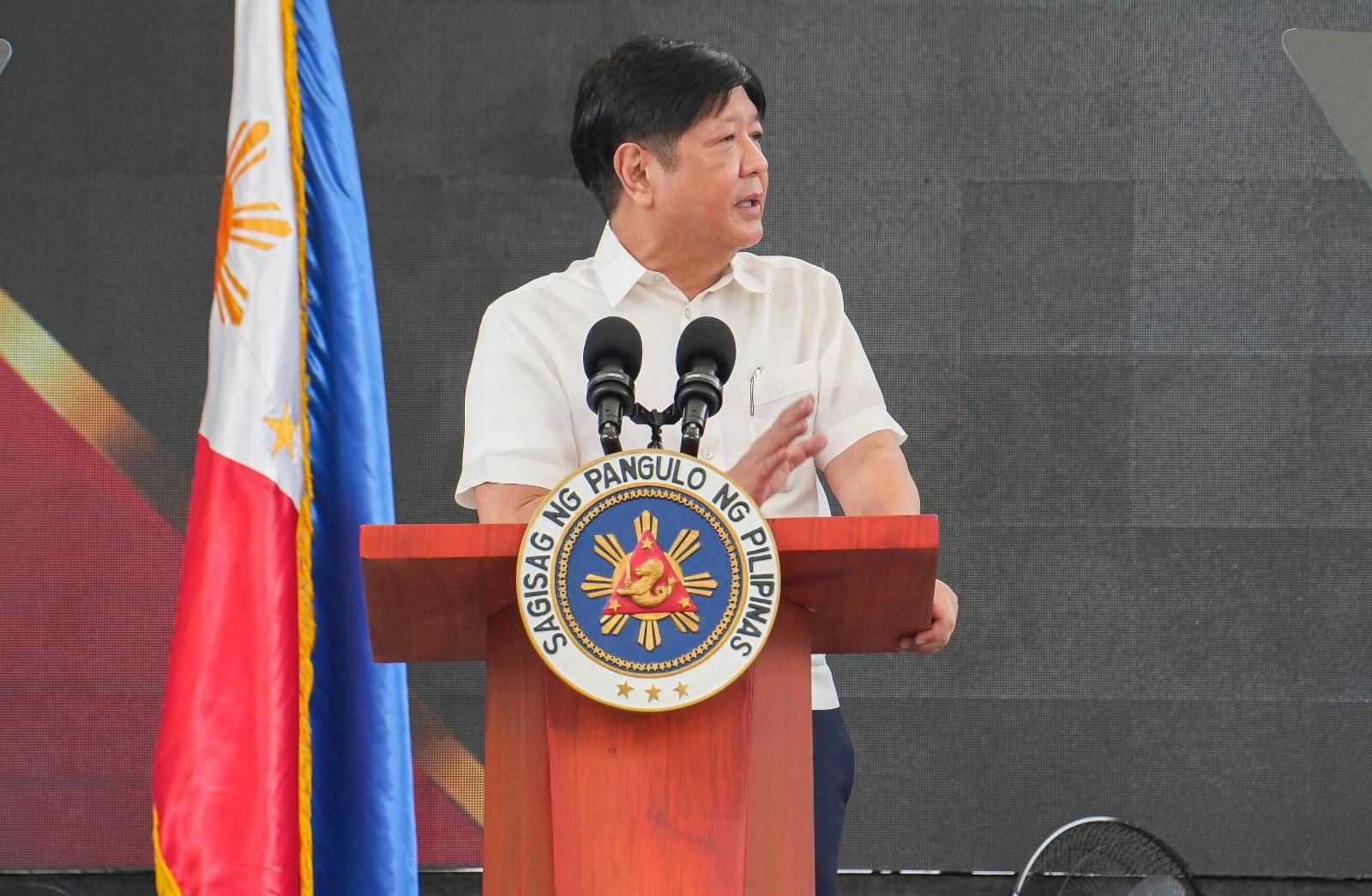 "I trust it will also support economic development through travel time savings, environmental improvements, and reduction of accidents among residents and visitors of the city," President Marcos said.
"As part of this endeavor, we will also pursue Urban Realm Enhancement projects for the beautification of the city along the BRT corridor. This will include the building of structures that promote non-motorized modes of travel, like walking and cycling," the President pointed out.
The chief executive also urged the DOTr and other stakeholders to finish the project within the targeted completion timeline.
The President also reminded the DOTr to ensure the just compensation of the property owners and to find ways to properly relocate the informal settler families who will be affected by the project.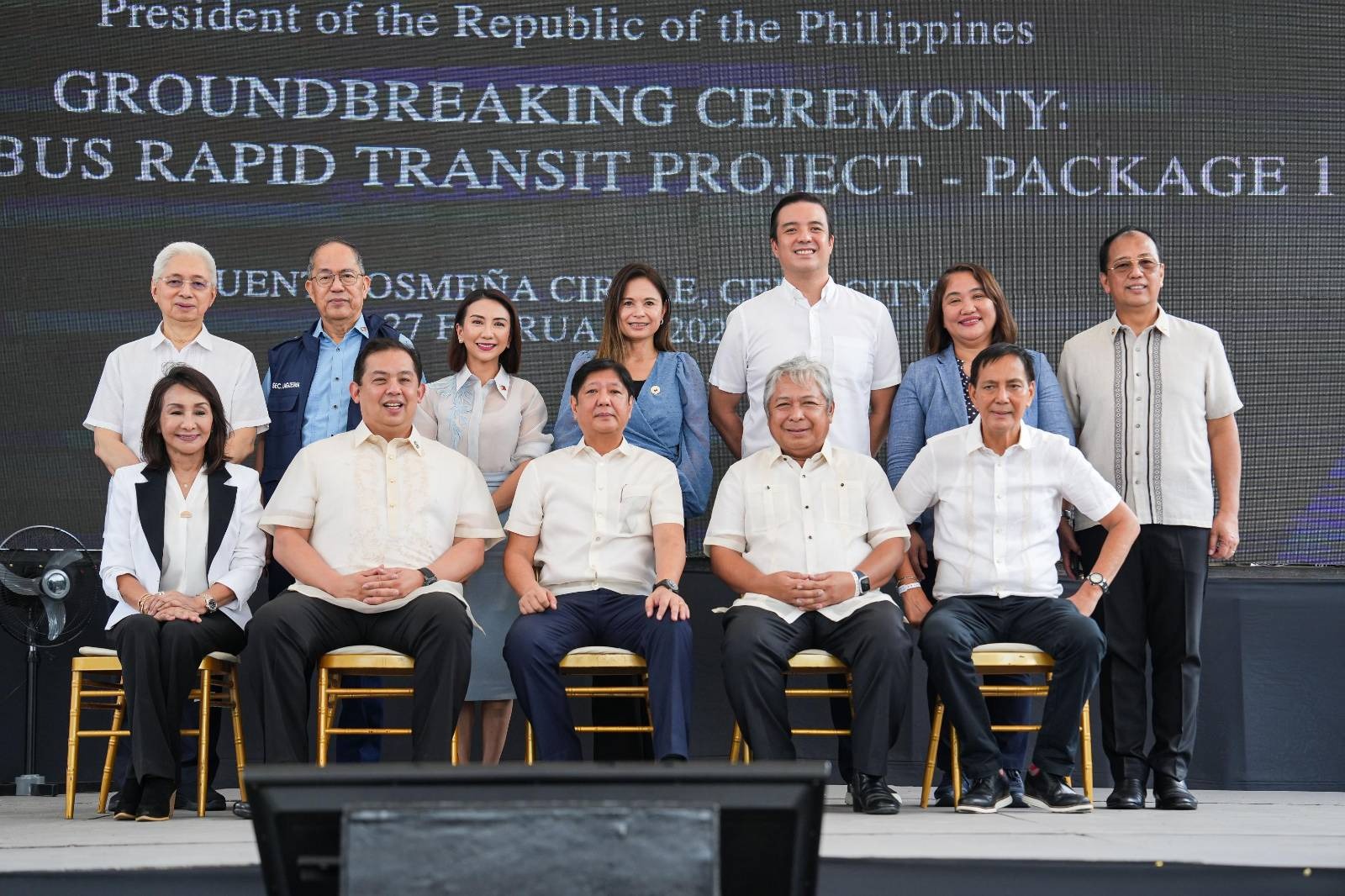 "Rest assured that the national government remains committed to improving economic activities in the many parts of our country through the introduction of innovative solutions to public transport and the improvement of mobility infrastructure, among others," President Marcos said. (PND / Presidential Communications Office)