IRENE SINO-CRUZ
Feng shui expert Marites Allen collaborates with Magna Cmgn Solutions and HoliCOW to incorporate her signs in various locally-made products.
Ms. Allen explained that she had been bringing in products from abroad so she wanted to bring to the international market various locally-made products including accessories with different feng shui symbols. She has been promoting feng shui practices in the Philippines and abroad and in 2013, is the first Filipina to be awarded the Master in Feng Shui by the International Feng Shui Association.
Other products included in the Marites Allen line are those made from the local handwoven fabric called 'hablon' such as table runners, table placemats, table napkins, pillow cases, shawls and dresses, that have different feng shui symbols. The Marites Allen collection is a set of drinking glass that recycled wine glasses and a tray made from recycled wooden pallet.
"We can produce these which are very beautiful and these are made of hablon, locally made," she said, adding that the idea is to conceptualize different products, designed, produced and crafted with their partners.
According to Ms. Allen, she is partnering with HoliCOW (Holistic Coalition of the Willing) to come up with very innovative products. HoliCOW is a group of designers, manufacturers and crafters, most of them based in the Visayas, who are passionate about sustainability.
"So the idea is the Marites Allen line will be licensing the local designers so that we can create key pieces to be sold abroad," she told Senator Edgardo "Sonny" Angara who was present during the formal announcement of the collaboration.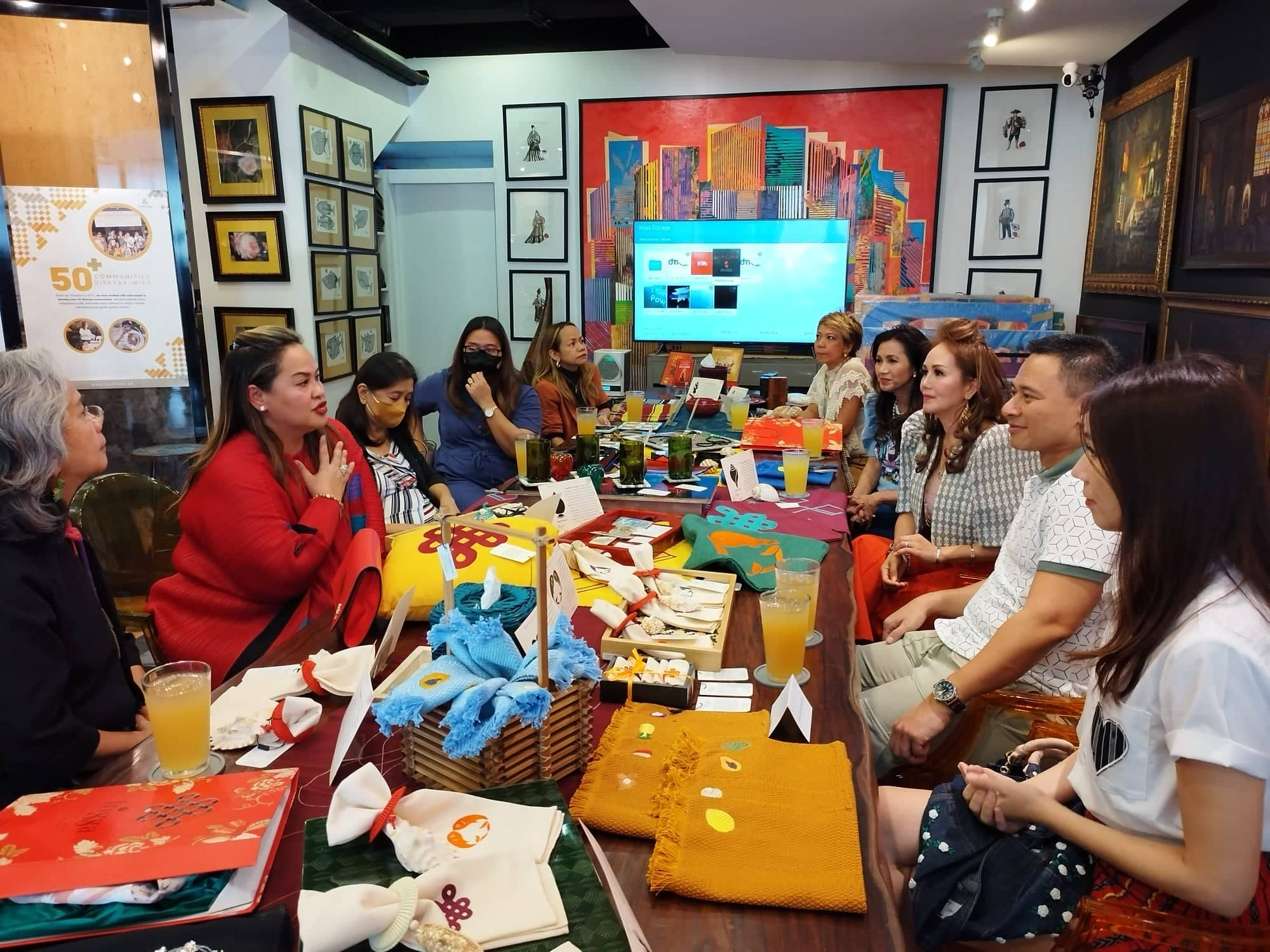 Senator Angara, who was with his wife Elvira, has been advocating a Tatak Pinoy (Proudly Filipino) campaign for more sophisticated and globally competitive products.
Ms. Allen with Cebu designer Dexter Alazas also demonstrated how a beautiful ensemble can be made from hablon pieces.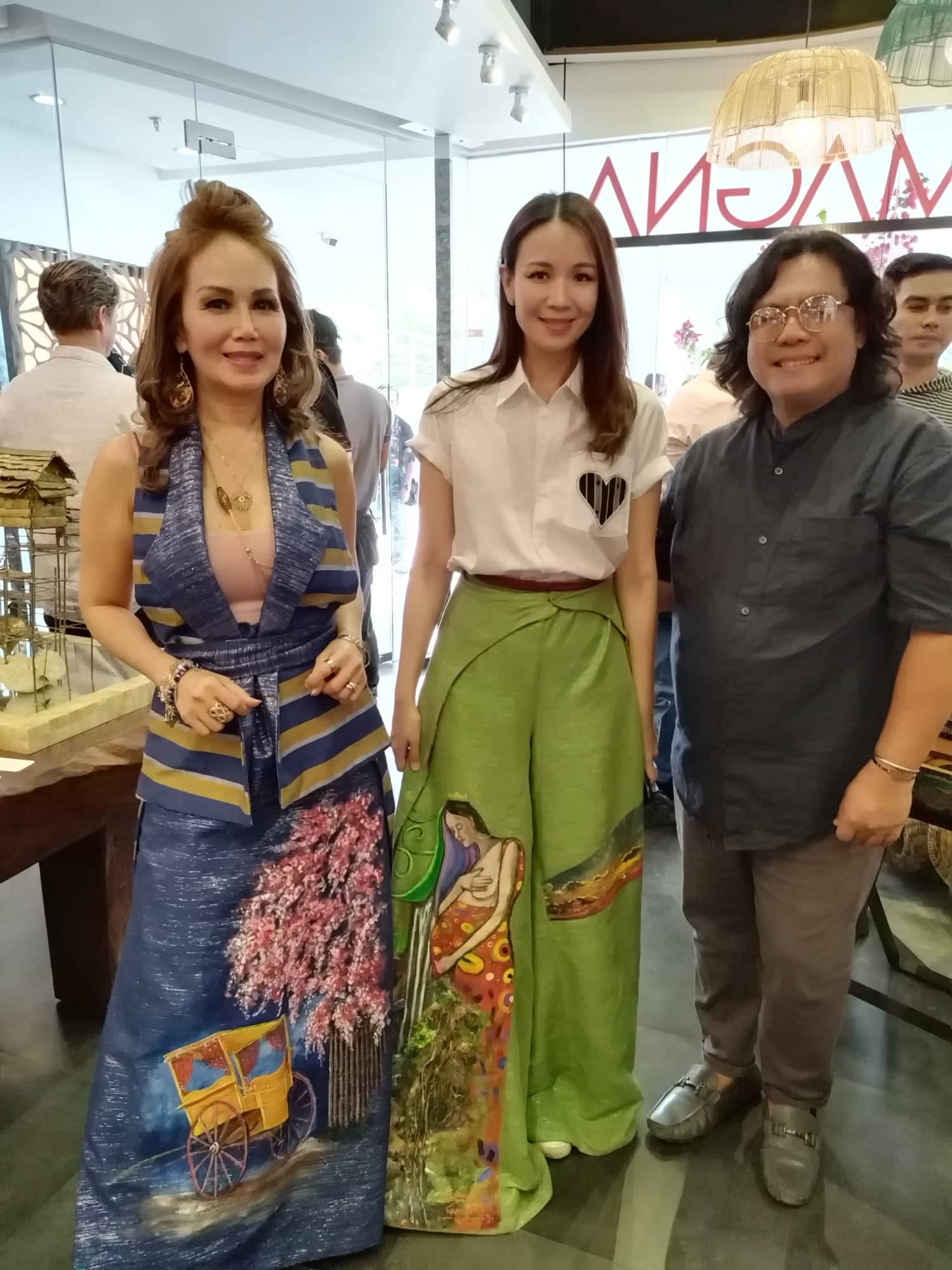 Alazas explained that he came up with the design and worked with local artists and craftsmen for the handpainting and hand-embroidered of Marites Allen symbols on the costume pieces that when worn produced modern Filipiniana costumes.
Magna CMGN Solutions president Marylou Ngo-Ang then broached to Senator Angara the possibility of including the products of Magna and Holicow in Tatak Pinoy. Ms. Ngo-Ang stressed that Cebu has many products that could readily compete in the global market.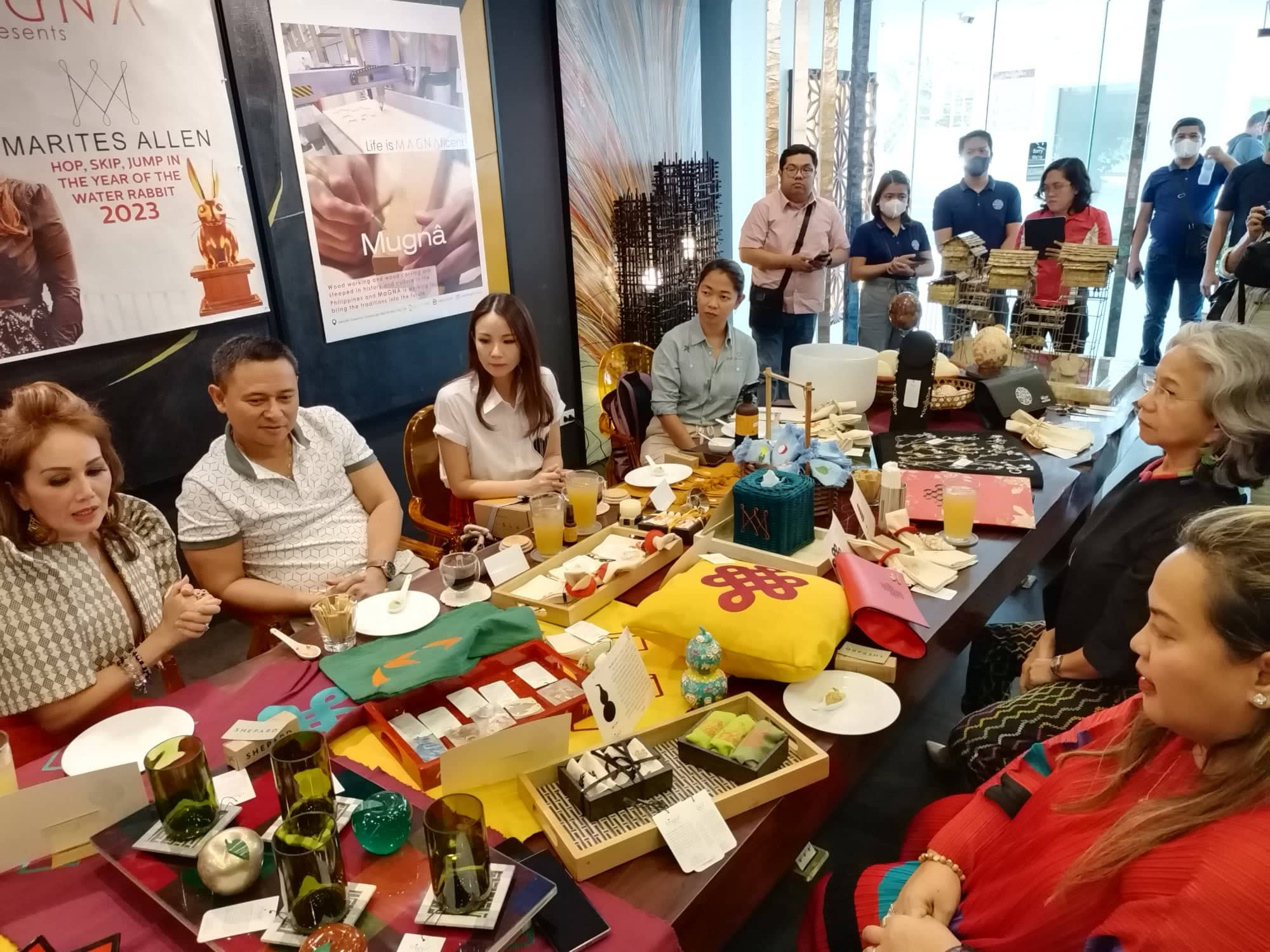 "We need to exchange the ideas of what they need," the senator replied when asked what assistance he can provide the local manufacturers and crafters.
Angara cited the putting up of shared services facility for various sectors such as the bamboo treatment facility. "The shared services should benefit everyone, not just one organization, and it could be hosted by the Cebu Technological University or the local government or provincial government," he said.
While there was a "Buy Filipino" campaign that was launched years ago, there was no emphasis on competitiveness, according to Angara.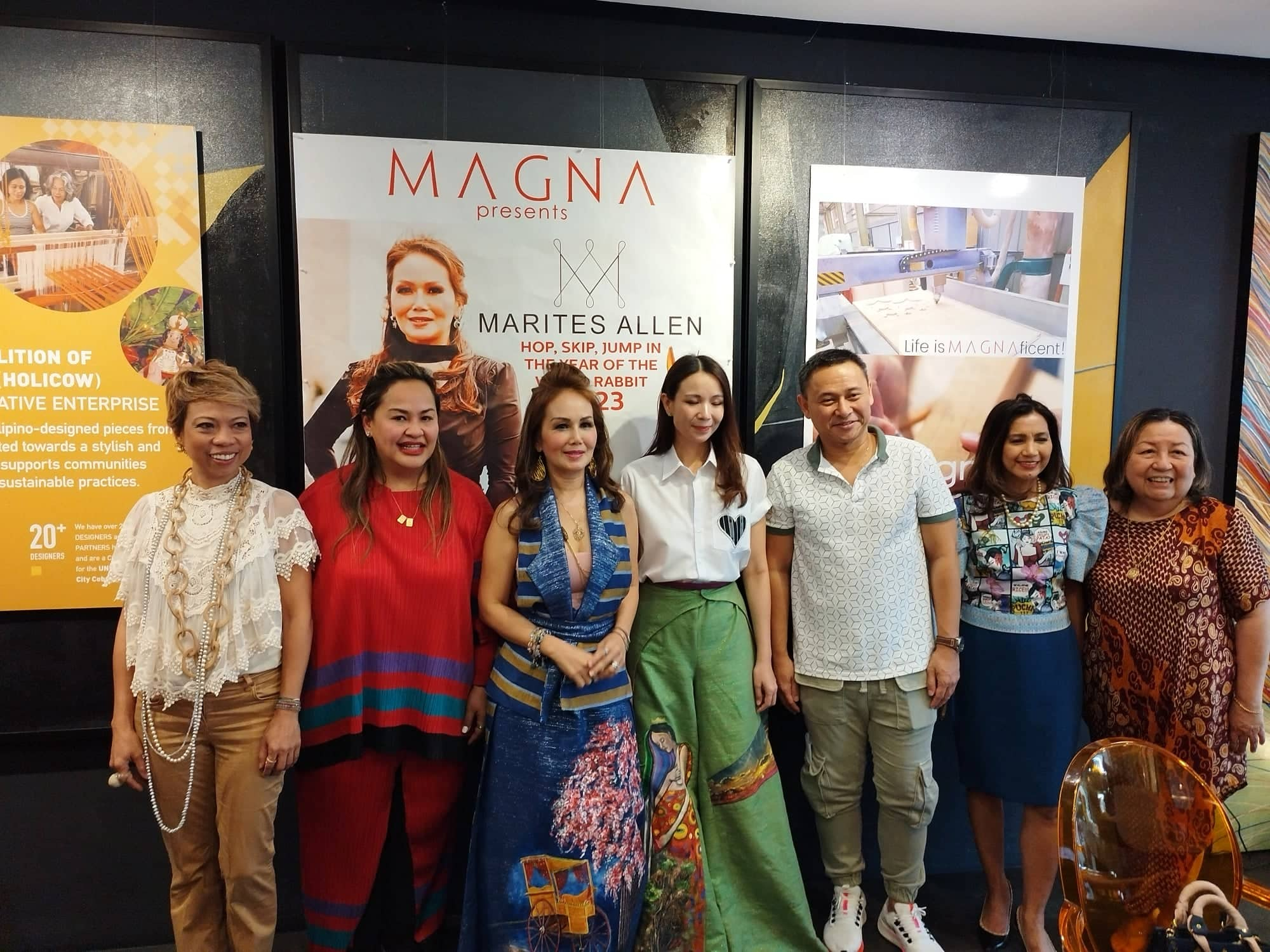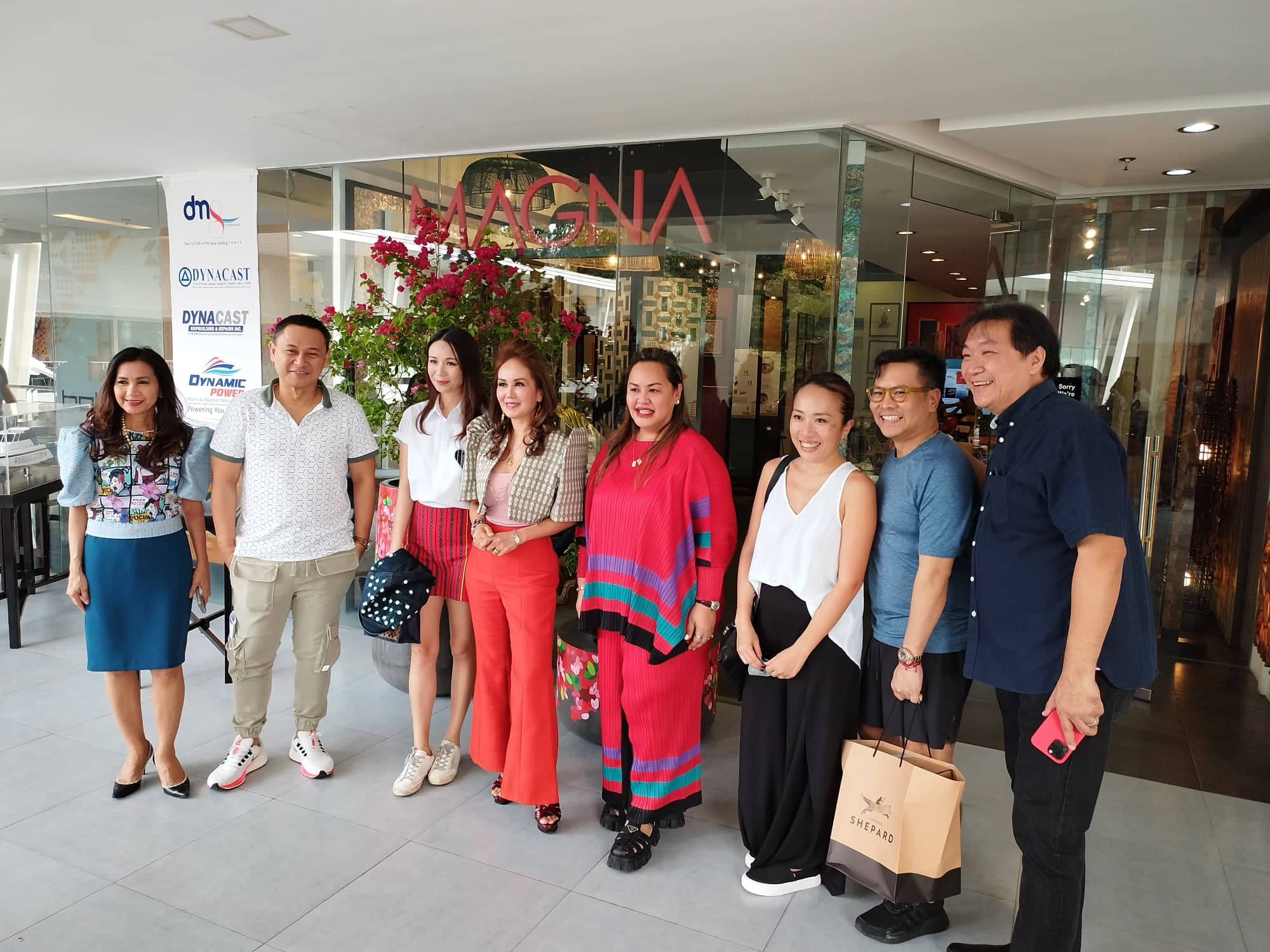 With Tatak Pinoy, the emphasis will be on quality or complexity of products, which Cebu has started with all kinds of products undergoing many levels of sophistication just like mango. "Now you have chocolate-mango, or strawberry-flavored mango," he said.