MINERVA BC NEWMAN
CEBU CITY – The Philippine Society of Nephrology (PSN) is continuously calling on Filipinos to take care of their kidneys to stop the rising chronic kidney disease (CKD) in the country with the increasing number of people requiring dialysis.
In a World Kidney Day lay forum on March 9 at the Archdiocesan Museum grounds in Cebu, local PSN and Department of Health (DOH) officers and healthcare workers reminded Filipinos that the kidneys are important to overall health and becoming informed about CKD is a great first step to prevent or managing the disease.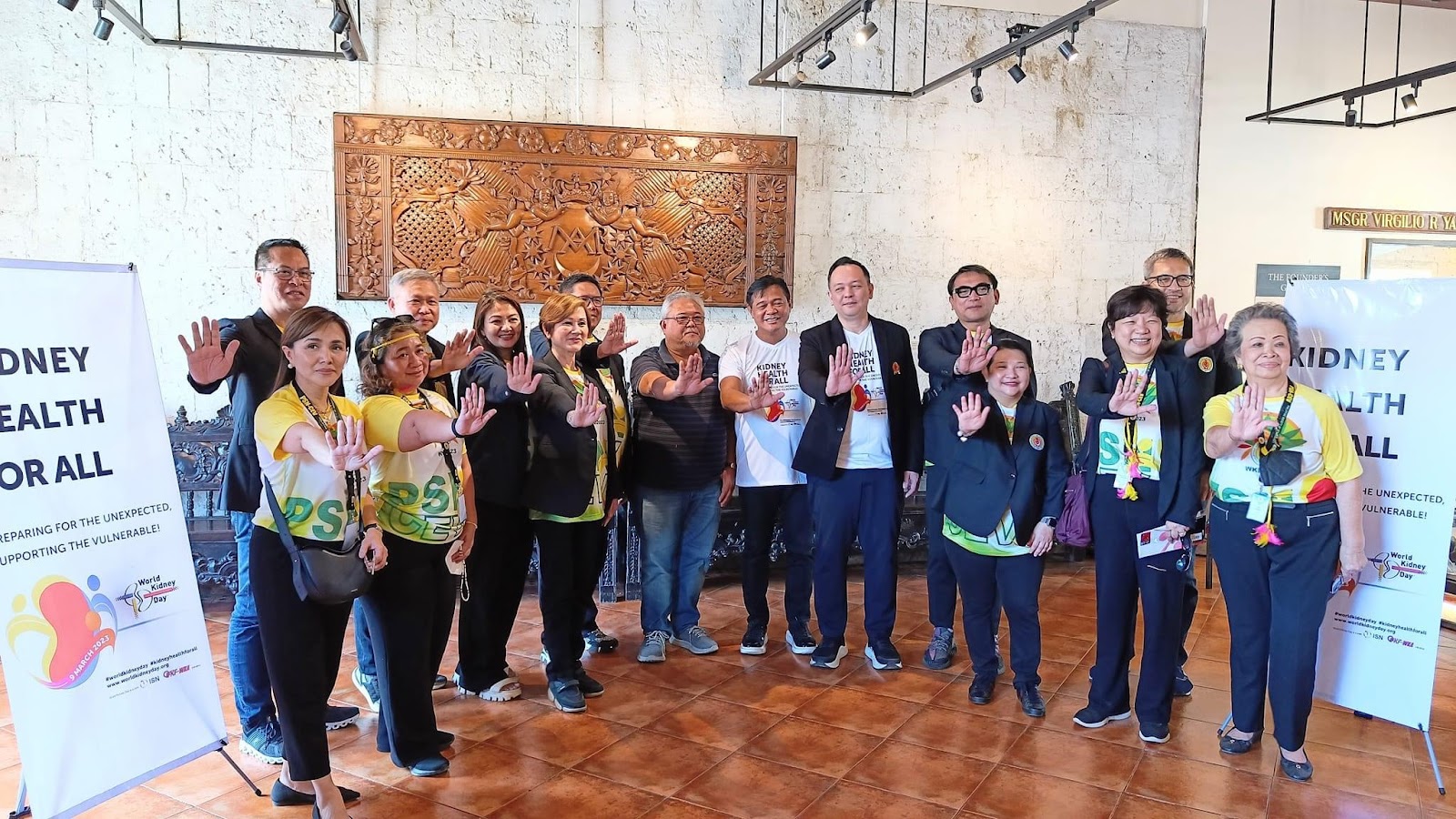 "All of us need to be informed of the importance of our kidneys to our general health. Everyone needs to be aware of the risk factors and signs and symptoms of kidney disease, and see a doctor for proper diagnosis even those without symptoms but are at risk," PSN President Dr. Maaliddin Biruar said.
Biruar bared that data from the National Kidney and Transplant Institute (NKTI that one Filipino develops chronic renal failure every hour or about 120 Filipinos per million population every year. Worse, it remains underdiagnosed.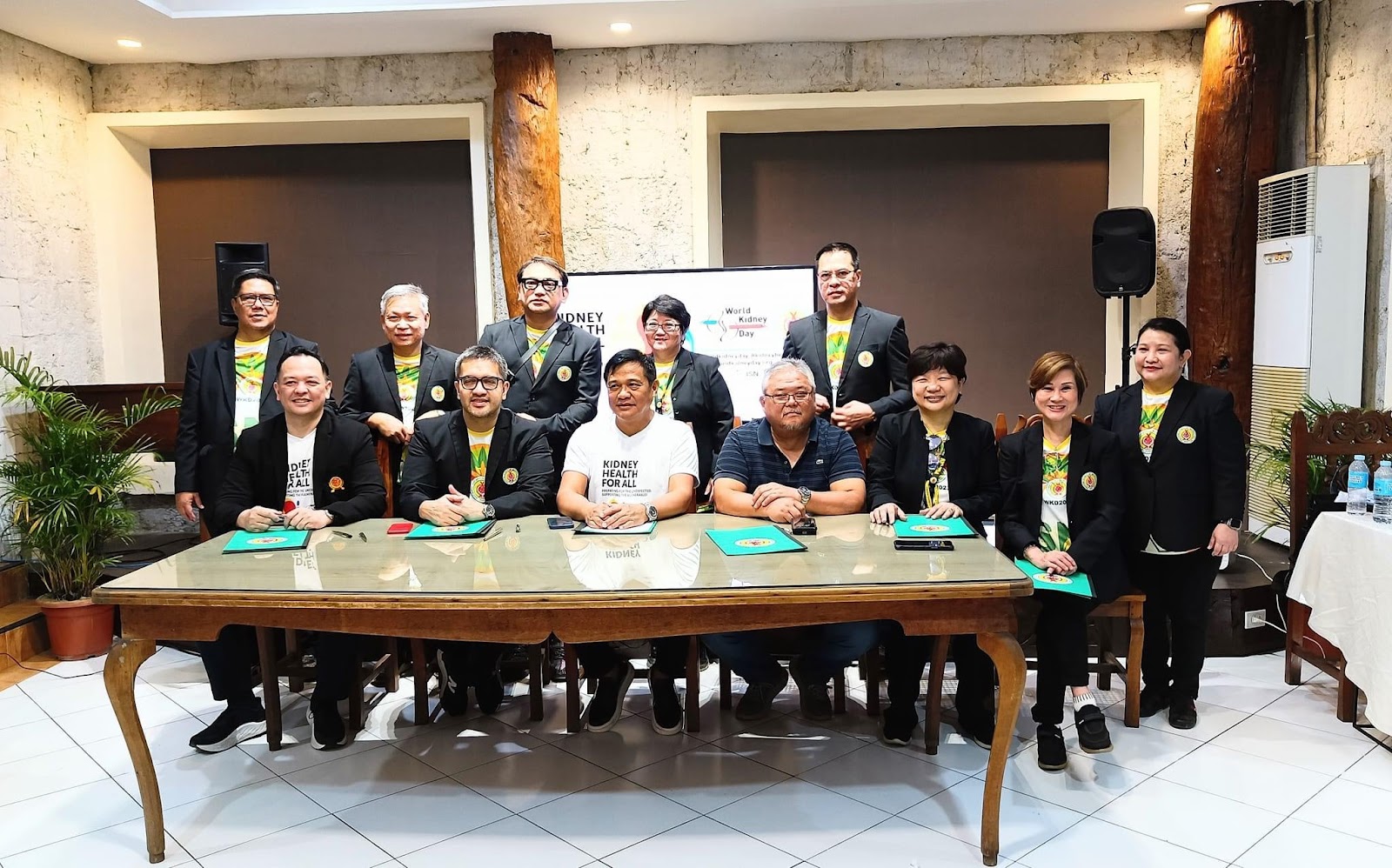 The World Kidney Day is a global campaign aimed at raising awareness about the importance of kidneys not only to one's overall health but also to reduce the frequency and impact of kidney disease worldwide.
The PSN is undertaking a lay forum informing Filipino patients about kidney functions and CKD—its risk factors and causes, signs and symptoms, diagnostic tests for the disease, and golden rules for healthy kidneys.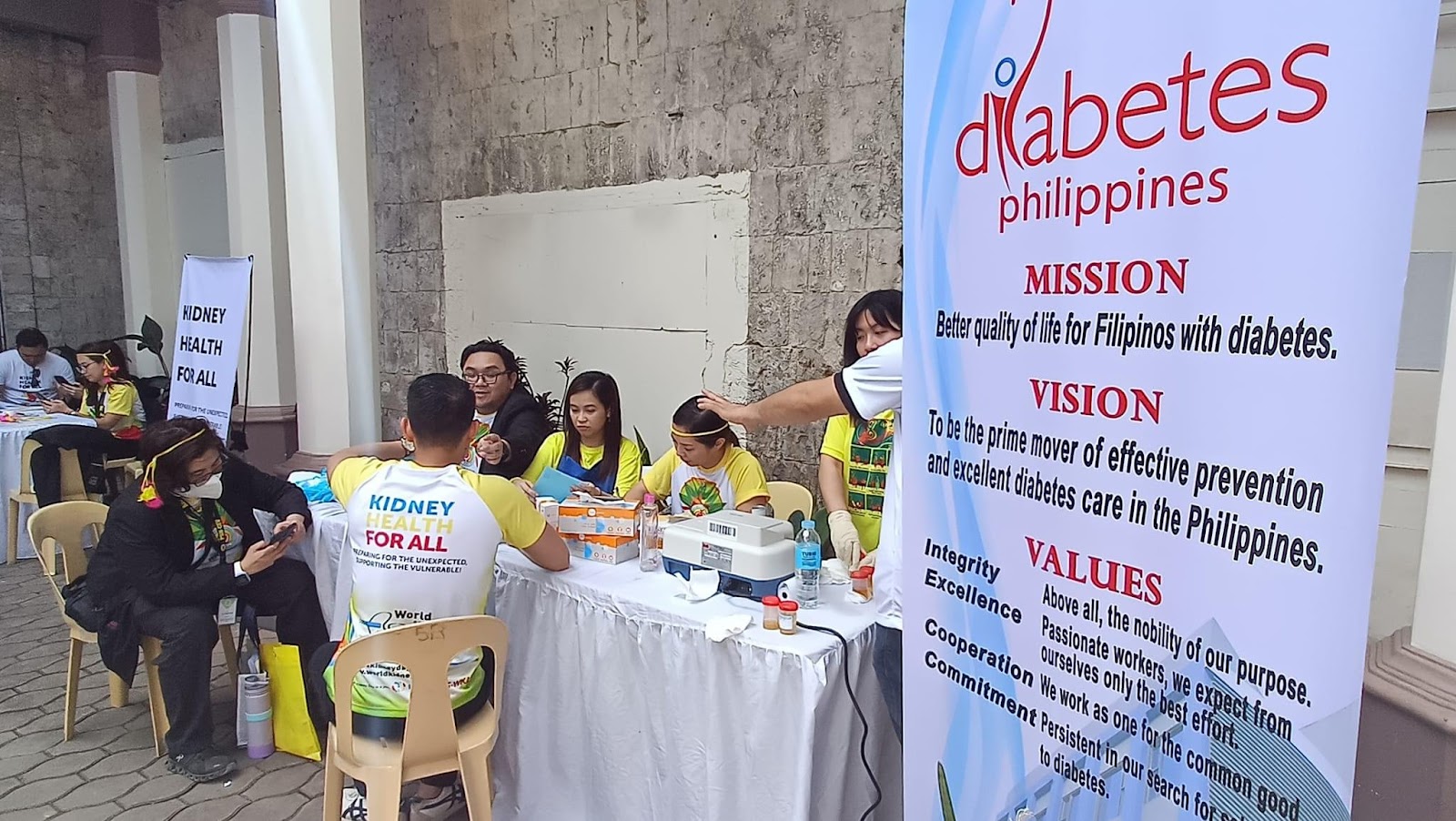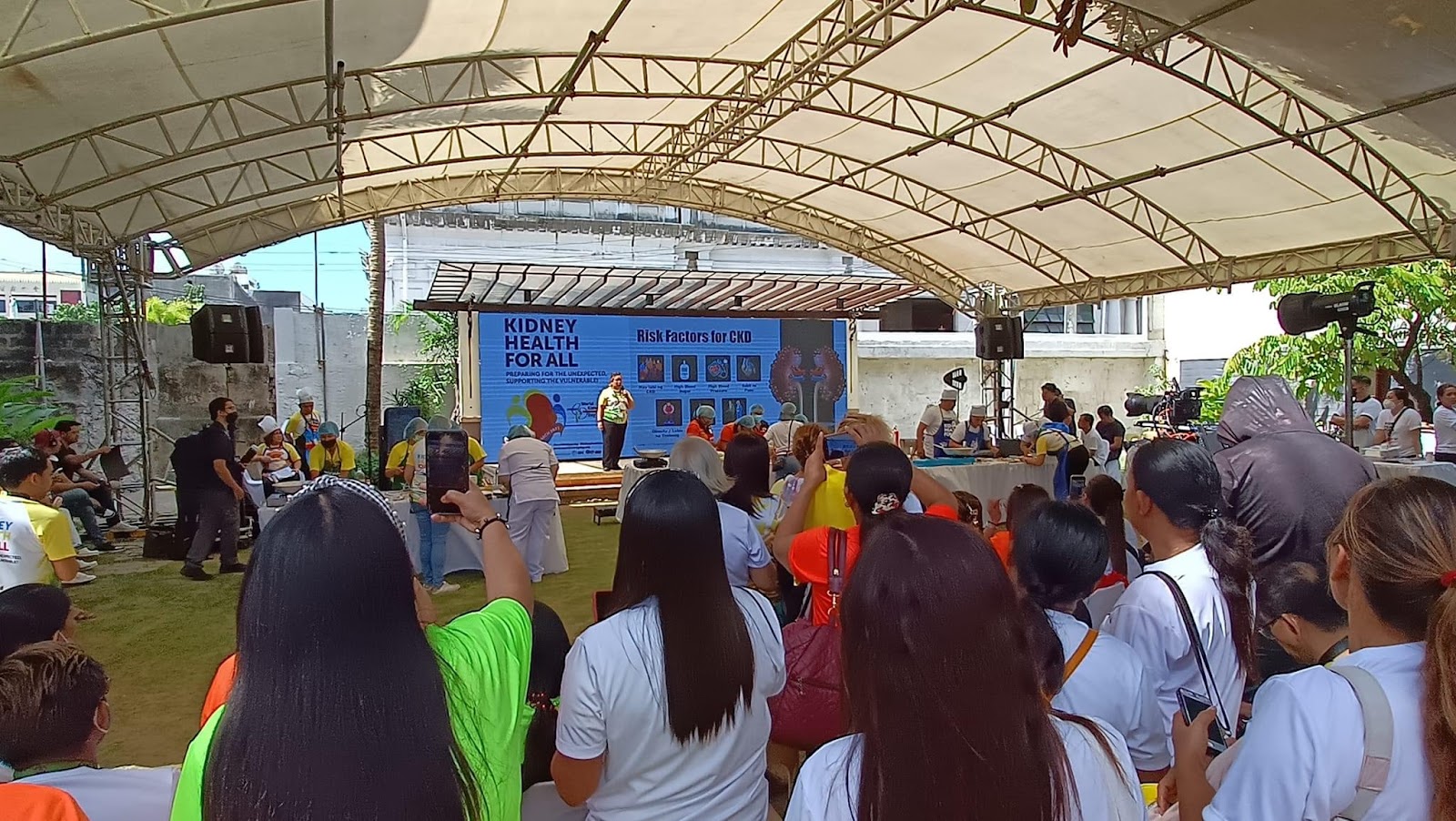 Biruar said that majority have no symptoms, especially in early CKD, and so it is best to check with doctors if one thinks he/she is at risk adding that risk factors include high blood sugar, high blood pressure, heart disease, obesity, smoking, age over 60 years, and family history.
"All the more that those with signs and symptoms such as fatigue, poor appetite, edema, nausea and vomiting, decreased urine, etc., should see a nephrologist," Dr. Biruar added.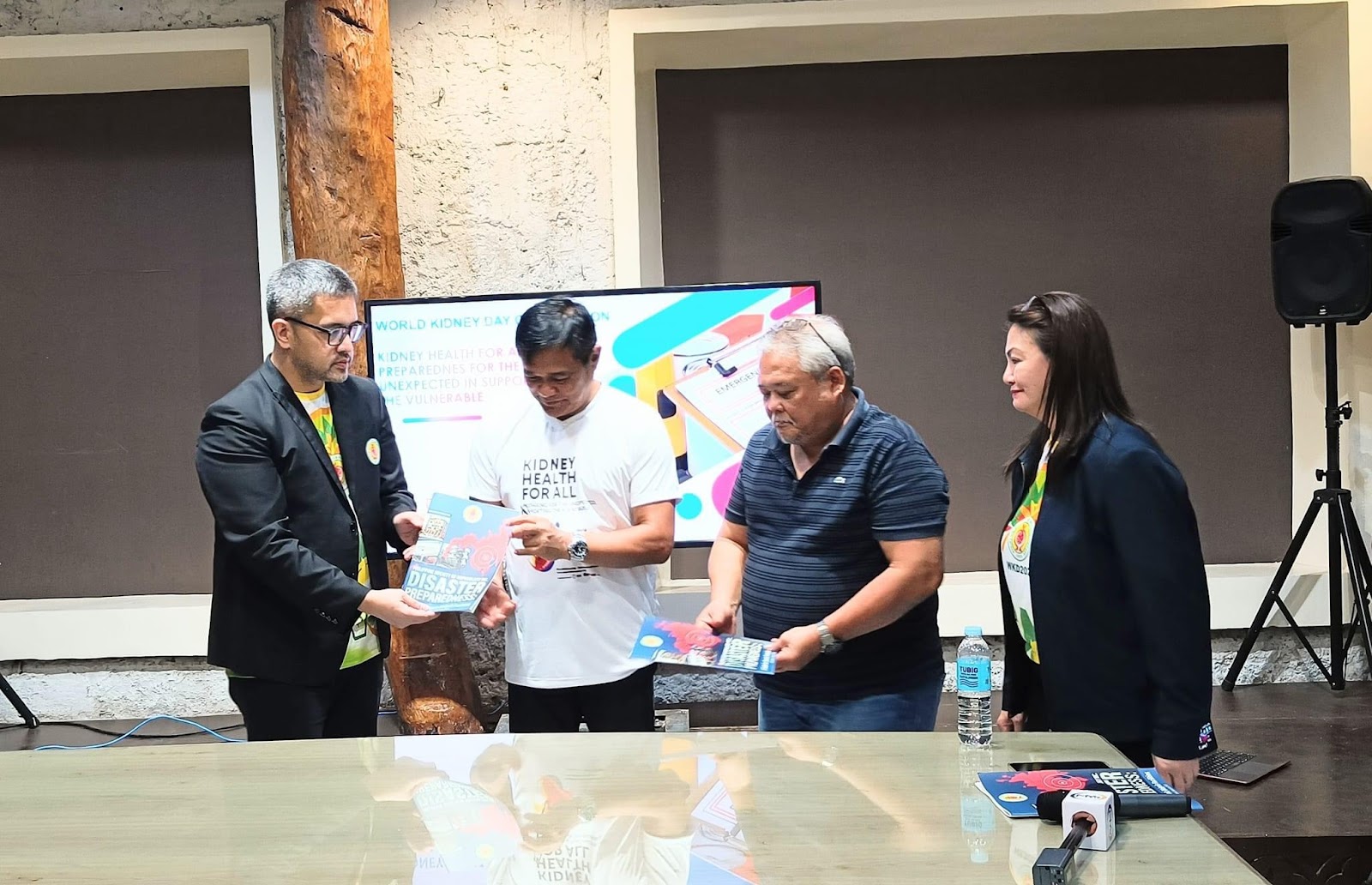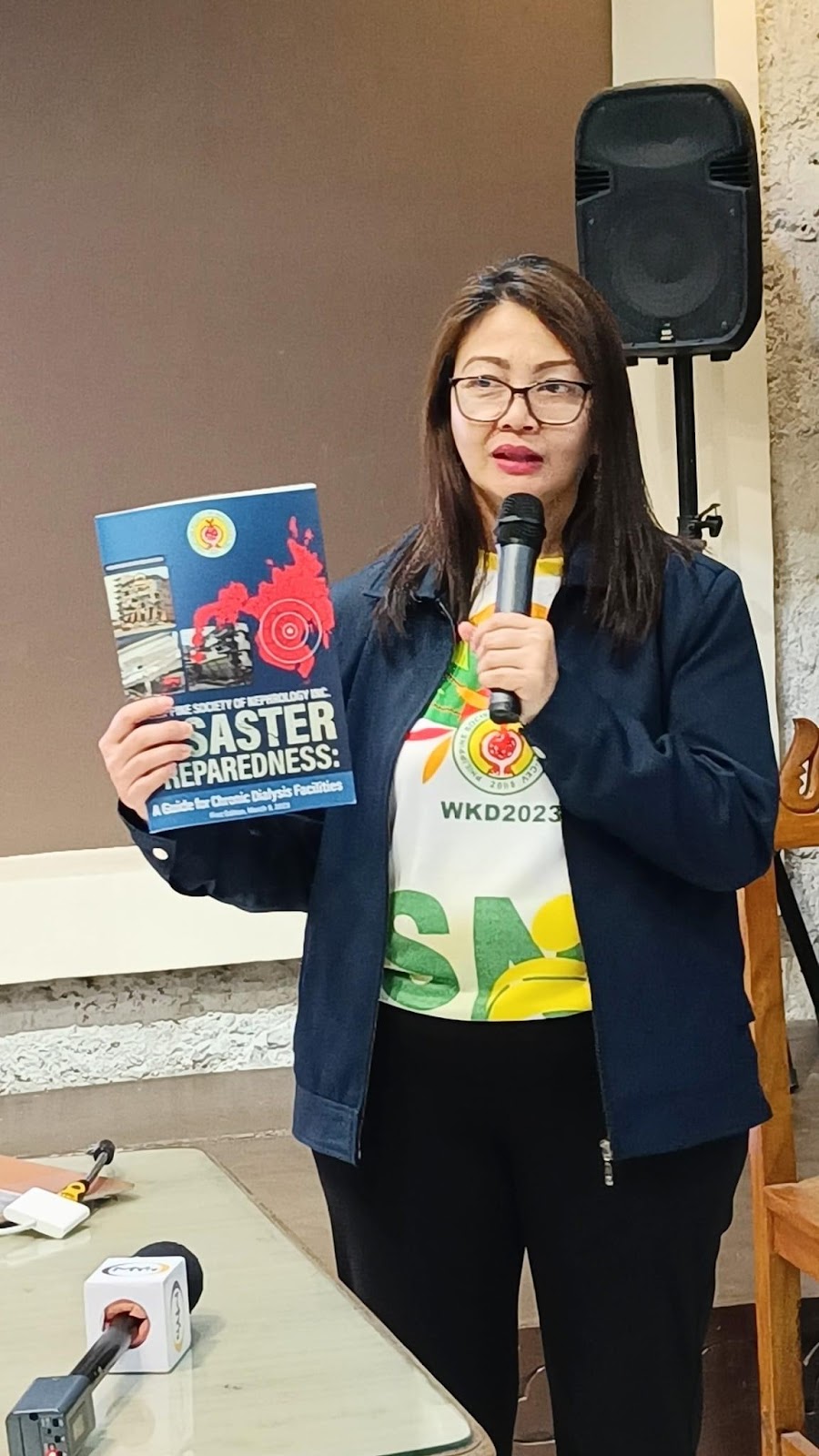 PSN launches #StopCKD campaign
The March 9 lay forum at the Archdiocesan Museum of Cebu also launched PSN's initiative dubbed #StopCKD, an online self-awareness test to know one's risk for kidney disease.
"By filling out a simple questionnaire, our fellow Pinoys can find out if they might have silent CKD now," Dr. Juliet Chua Chong-Noel, President of PSN Central and Eastern Visayas who led the celebration in Cebu.
The questionnaire can be accessed thru https://az.app.box.com/v/know-your-CKD-risk.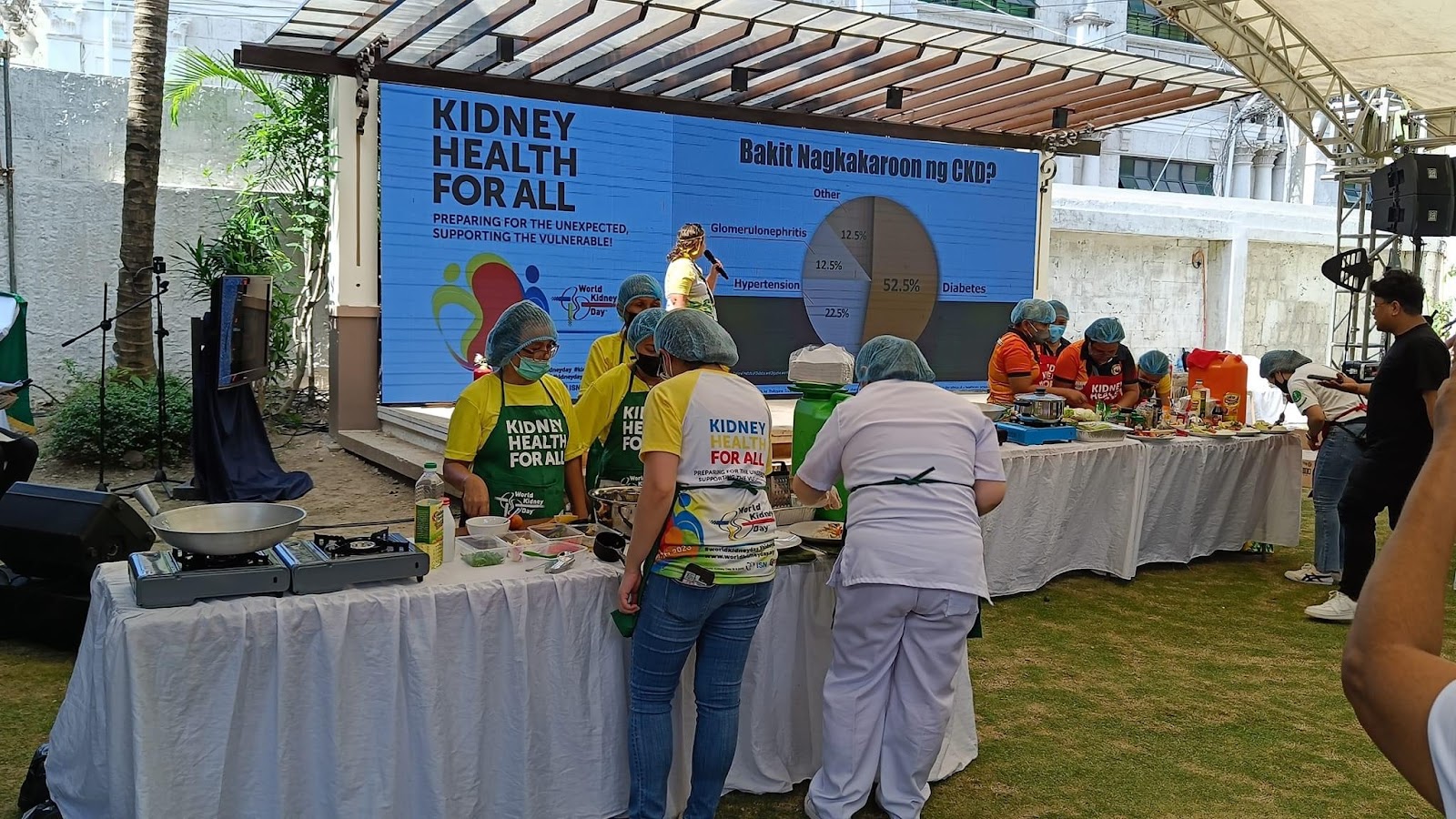 According to Dr. Vimar Luz, Head of Cluster of Patient Care and Member of PSN's Board of Trustees, damage to the nephrons, the functional units that make up the kidneys, cannot be recovered, making CKD lifelong.  But early intervention can improve outcomes, he added.
The consequences of CKD extend beyond the kidneys, including all-cause mortality, hospitalization, impact on multiple organ systems, and progression to End-Stage Kidney Disease (ESKD) requiring dialysis, among others, the PSN said.
Lifestyle change
According to Dr. Luz that apart from getting screened for possible CKD, Filipinos can start following some golden rules for healthy kidneys. "This disease can be prevented. A lifestyle change can save the kidneys. This golden rule will help in keeping the kidneys healthy," he said.
"Control blood pressure and blood sugar. The target BP should be lower than 140/90 or as determined by your physician. Blood sugar control level is individualized, so see your doctor about it.  And if you're under medication, take your medicines regularly," he added.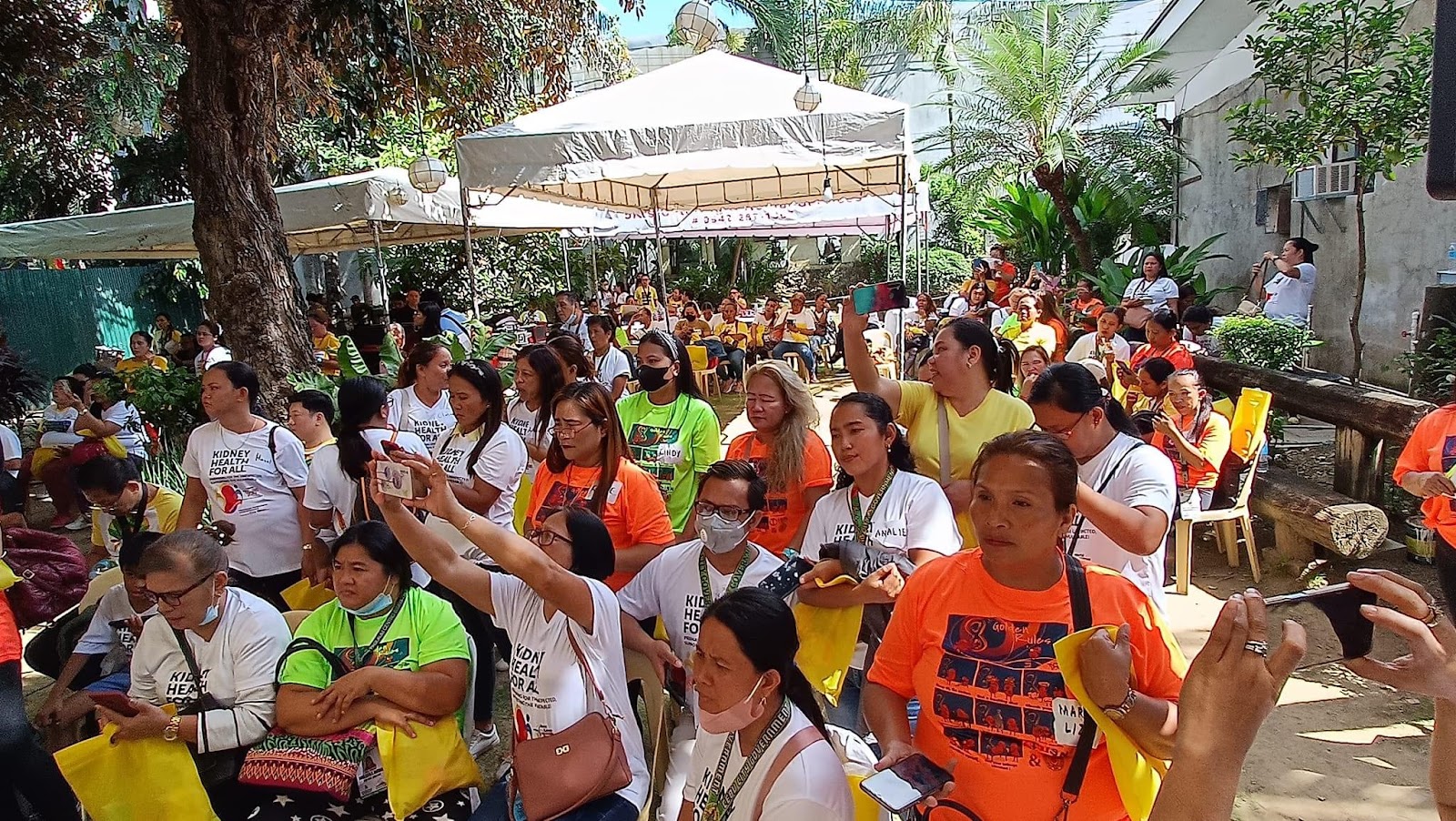 Luz said another golden rule is to eat a healthy diet of vegetables and fruits; lean meat and fish; whole grains; and low in added sugar, sodium, and fat. Exercising regularly, drinking adequate water volume, quitting smoking, now abusing the use of pain relievers and supplements, and having regular checkups are the other golden rules Filipinos could follow, he added.
"Our kidneys filter around 140 liters of blood daily to create 1-1.8 liters of urine. They're hard working organs and important to our overall health, so it is best to take care of them," he continued.
To date, more than seven million have CKD in the Philippines and Filipinos requiring dialysis continue to increase, Luz said.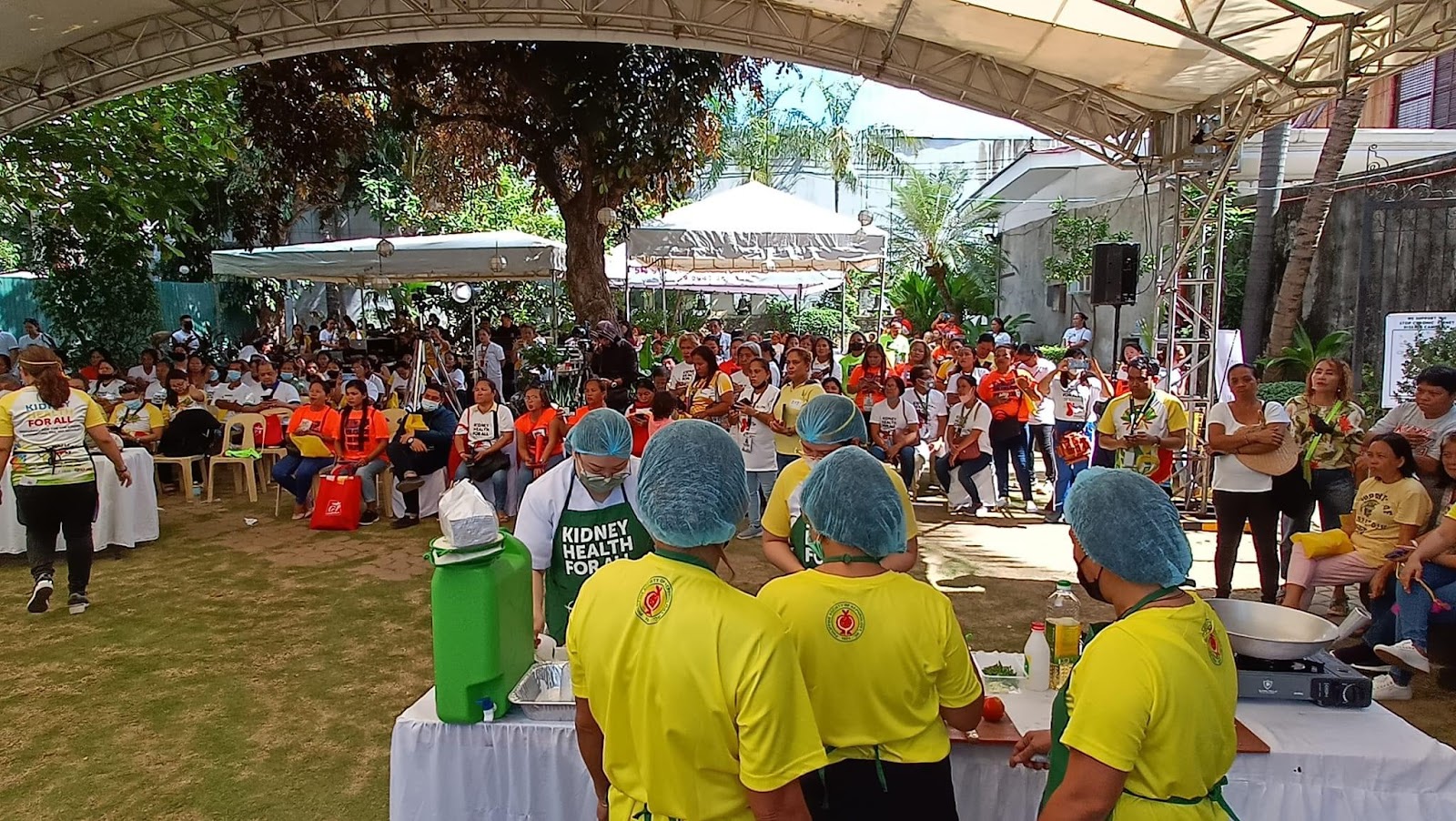 Citing data from the Institute of Health Metrics and Evaluation, the medical society said CKD had significantly increased as one of the top causes of death in the Philippines.  In a span of 10 years, CKD jumped from 6th place in 2009 to 4th place in 2019 among the leading causes of death in the country.
For more information on #StopCKD, visit https://psn.org.ph/ and support PSN in stopping CKD through early diagnosis and intervention.