26 learners who completed the Pilot Implementation of the Dual Education and Training (DET) Program for the Seafood Processing sector were formally presented during a recognition ceremony on March 17 (Friday) at the City Sports Club, Cebu City. Among the 23, seven (7) are commended for being employed from their exemplary and outstanding performance while conducting the in-company training.
The institutionalization of the Dual Education Training (DET) Program in the fishery sector does not only contribute to attaining the 2nd key result area of the FISH VISAYAS project but also addresses the industry job-skills mismatch thereby contributing to improving the skills for workforce development to create economic prosperity for individuals, businesses, and communities.
Among the graduates, 17 are Basic Qualification Certificate (BQC) holders as Seafood Production Workers and six (6) are BQC holders as Quality Inspectors (QI) while three (3) are completers in the DET program Seafood Processing.
The implementation of the program is lodged under the Chamber's Assessment, Certification, and Accreditation Services (ACAS) as a service. With the unique blend of classroom learning and hands-on training in actual workplace settings, learners acquire practical skills which can be immediately applied in the workplace.
The success of the program would not have been possible without the invaluable contributions of the industry partners, including Central Seafoods Inc., Siargao's Bounty Seafood Corp, and Phil-Union Frozen Foods Inc, and academic partners: University of Cebu Lapu-Lapu and Mandaue (UCLM), Salazar Colleges of Science and Institute of Technology (SC-SIT), and industry association partner, Philippine Association of Crab Processors Inc. (PACPI).
The implementation of the DET Program on Seafood Processing sector is a partnership of the Cebu Chamber of Commerce and Industry, Inc. (CCCI) with its long-time partner, the AFOS Foundation for Entrepreneurial Development, represented by its Philippine Resident Representative, Ms. Yvette Hope Labus.
"As a Chamber, we recognize the importance of education and training in building a skilled and productive workforce. Your Chamber takes pride in having been part of this program and to play a significant role in bridging the gap between education and industry," said Benedict Que, the new Vice President for Business Development of CCCI.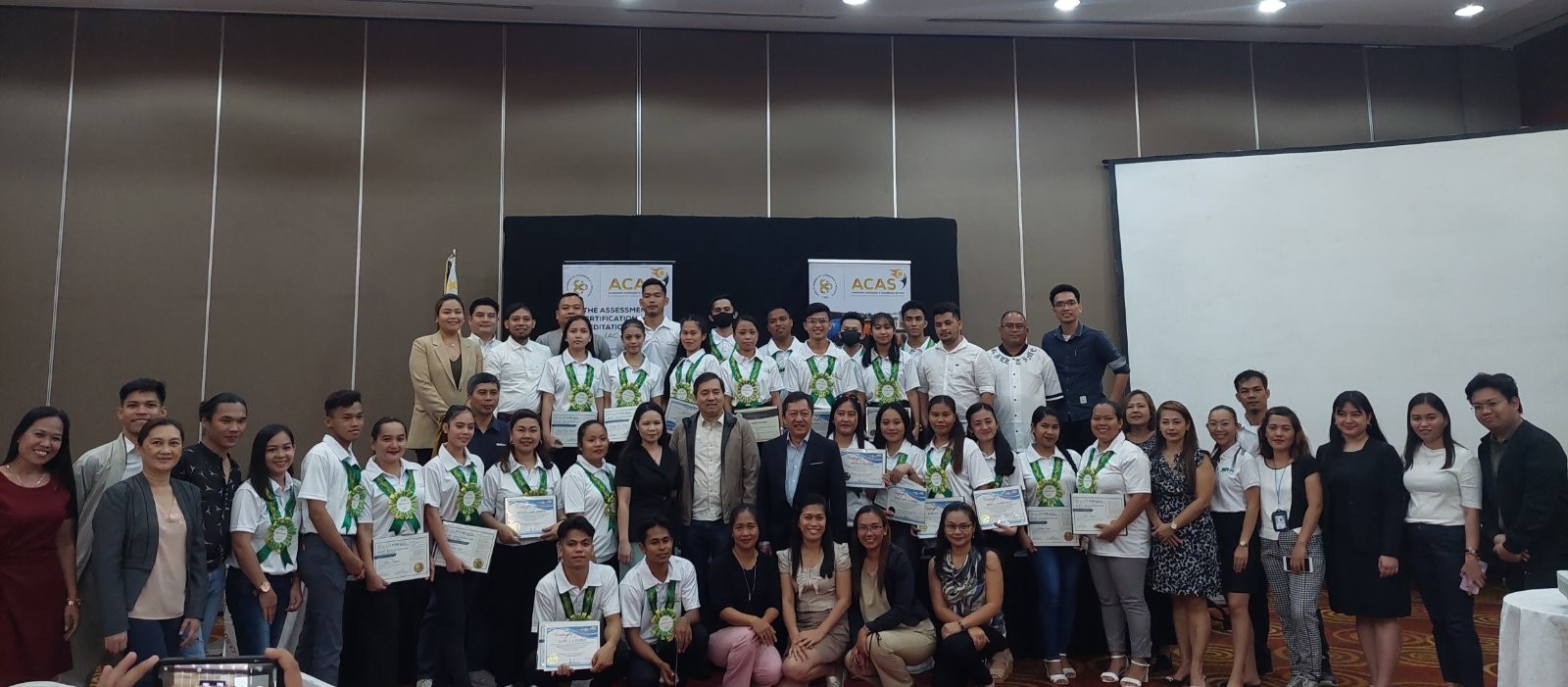 For more information about the DET program and CCCI's ACAS, please visit the CCCI website and CCCI-ACAS FB Page.