Globe, in partnership with the United States Agency for International Development (USAID) through its Safe Water Project, has donated mobile phones to forest patrollers in Palawan, Negros Occidental, and Sarangani to help address issues of water security, deforestation, and biodiversity. The mobile phones will be used to collect location-based data, including photos and sound recordings, of forest conditions, wildlife, and threats in their respective conservation areas.
The move is part of Globe's climate action strategy and commitment to implementing nature-based solutions, as it supports the United Nations Sustainable Development Goals, particularly UN SDG No. 13, which underscores the importance of climate action to save lives and livelihoods to address climate emergencies.
Globe also undertakes initiatives in support of UN SDG No. 15, which promotes the sustainable use and conservation of terrestrial ecosystems, including forests and its biodiversity, and UN SDG No. 17, which espouses stronger partnerships for sustainable development. Globe is committed to upholding the UN Global Compact principles and contributing to 10 UN SDGs.
The USAID Safe Water Project is working with local government units (LGUs) to form patrol groups and adopt the Lawin System.  Launched in 2016 by the Department of Environment and Natural Resources, Lawin utilizes technology for conservation area planning, patrolling, data management and responding to observed threats.  Mobile phones are used to conduct patrols at the project sites.
A Handover Ceremony for the Globe-donated gadgets was held in Palawan on December 6, 2022, attended by representatives from eight LGUs in the province, including Aborlan town Mayor Jaime Ortega of Aborlan and Narra town Mayor Gerandy Danao. A similar ceremony was held in Bacolod City in November, with Sarangani next.
"Globe is pleased to support the USAID Safe Water Project and the local government units in their efforts to protect and conserve our forests and biodiversity. We believe that technology along with nature-based solutions, can be a powerful tool for conservation. We are committed to using our resources and expertise to help address some of the biggest challenges facing our planet today," said Globe Group Chief Sustainability and Corporate Communications Officer Yoly Crisanto.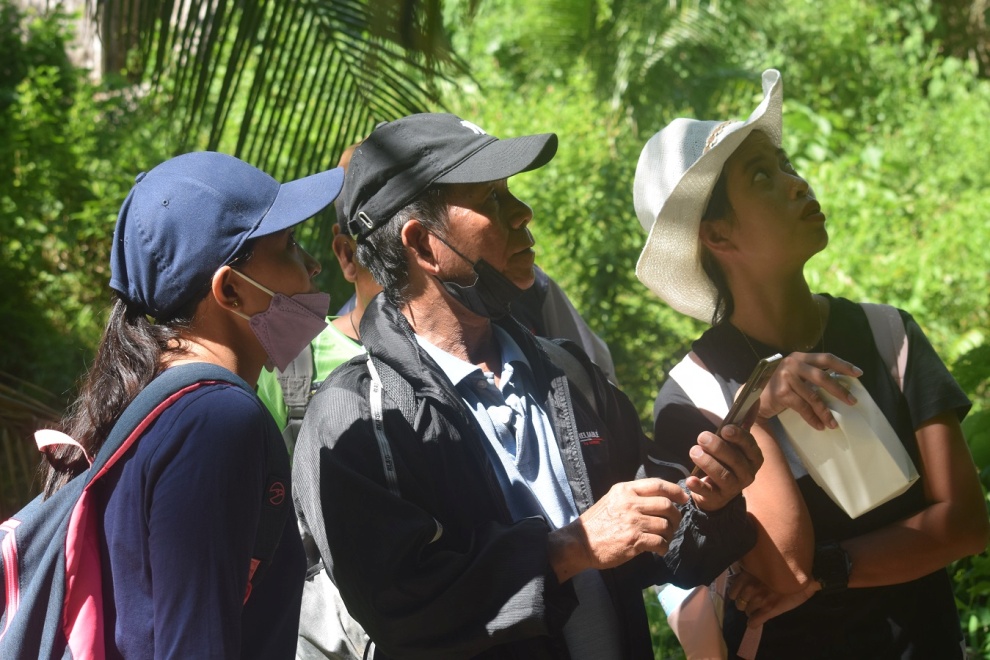 The USAID Safe Water Project aims to address deforestation along with other issues affecting water security in Negros Occidental, Palawan, and Sarangani.
"With our partnership with Globe, we will now have more equipped Lawin forest patrollers from local governments who share the responsibility with the national government in protecting our natural resources," said Forester Felizardo Cayatoc, DENR Palawan's Provincial Environment and Natural Resources Officer.
Deforestation in the country's watersheds continues to be a threat, along with timber poaching, expansion of agricultural land, infrastructure development, and disasters and climate change impacts. This negatively affects the maintenance of water quality, the volume of available water, and the flow of surface water and groundwater.