More than 500 patients participated in the "Alagang Pangkalusugan: Sa Watsons Ako," a medical mission led by Watsons PH, in collaboration with the Provincial Government of Ilocos Norte, at the Ilocos Norte Centennial Arena, Laoag City, on April 13.
Mr. Efren Bayudan, a 58-year-old resident of Brgy. Elizabeth, Marcos, claimed that as soon as he learned about the medical mission, he hurried to the location for an evaluation and treatment of his waist and leg pain, as well as his high blood pressure.
He was among the early registrants who benefited from the free blood pressure monitoring, and prescription drugs.
Another beneficiary of the medical mission is Ms. Mary Grace Arcusto, a 43 year-old from Laoag City, who availed the free consultation since her asthma is being triggered by the hot and humid weather.
"This is a huge help to all of us because we all know how hard life is, and not everyone of us can afford to go for a check-up, especially blood tests since it is quite expensive. That's why if we have opportunities such as this, we should take advantage of it because it will benefit all of us," Ms. Arcusto shared in her local language.
"Thank you so much to our beloved Governor for his continuous love and support towards the province and its people. Together with Watsons PH, this medical mission has truly given the Ilokano community a chance to avail free medical services," she added.
According to Dr. Rogelio Balbag, Executive Director of Ilocos Norte's Hospital Management Council, this collaboration aims to maintain the health and wellness of the Ilokano people, particularly those who cannot afford to pay the high cost for consultations and medication.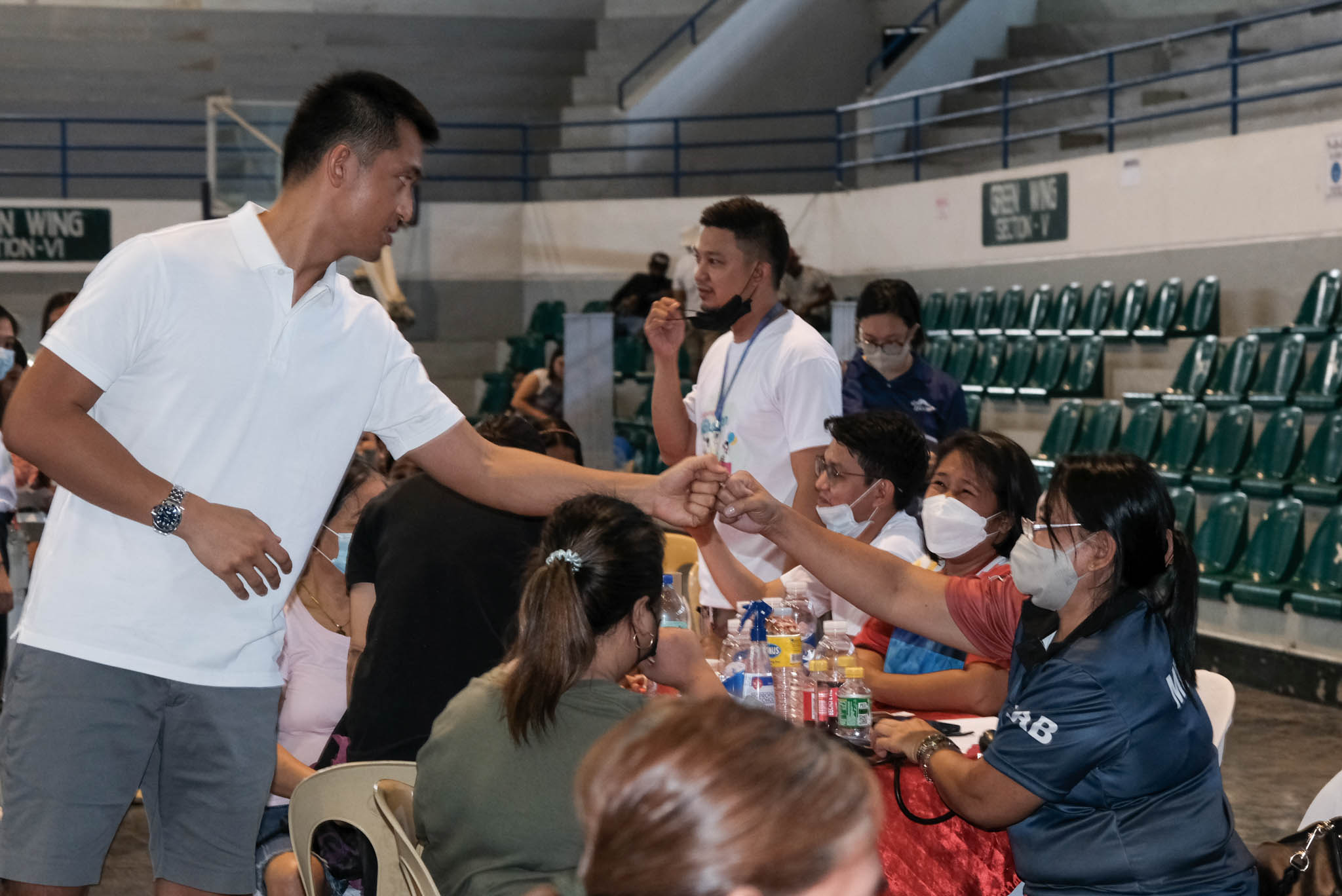 Patient beneficiaries have had free consultations, simple laboratory tests, mobile chest X-rays, eye, blood, hearing, and bone tests, hair analysis, and received free medications, conducted by Ilokano doctors from the Provincial Health Office, district hospitals, and rural health units.
Strengthening the provincial government's initiative to provide accessible and inclusive health care, and ensuring a healthy and productive populace, Governor Matthew Marcos Manotoc shared his appreciation towards SM Foundation and Watsons PH for their dedication to improving the Ilokano community's health and well-being:
"We have to ensure na lahat ng kakailian po natin ay strong and healthy, and today is one step forward in that direction. Once again congratulations po sa inyong lahat and let me assure you of my full support to this project and to the health of our beloved kakailian."  – Allyssa Charisse Magno, PGIN-CMO