Responding to the need of Filipino migrant workers in Hong Kong for access to doctors who speak their language, Metro Pacific Investments Corporation's (MPIC) mWell partnered with the Department of Migrant Workers to enable Overseas Filipino Workers (DMW) to conveniently consult Pinoy doctors using the mWell app. The collaboration was launched at the town hall meeting with key DMW officials and leaders of the Filipino Community (FILCOM) at the Philippine Consulate General in Hong Kong. As the Philippines' first and only health app available globally, this milestone marks the first step in mWell's mission to bring healthcare closer to Filipinos in all parts of the world.
mWell Chairman and MPIC Chairman and CEO Manuel V. Pangilinan says, "Metro Pacific Group's mWell is the Philippines' first fully integrated health app which brings together experts in technology, medicine, wellness, and healthcare in one sustainable living ecosystem. This high-performing platform gives access to quality healthcare and empowers our countrymen to be in control of their health. We shall continue to set the standards in digital healthcare as we build a healthier nation and be recognized as the flag carrier for innovative digital healthcare."
During the launch of the mWell-DMW collaboration in Hong Kong, mWell CEO and President and MPIC Chief Finance, Risk, and Sustainability Officer Chaye Cabal-Revilla recognized the great sacrifice of migrant workers to provide a better life for their family and explained how the mWell app can help ensure that they are able to protect their health which is their biggest investment.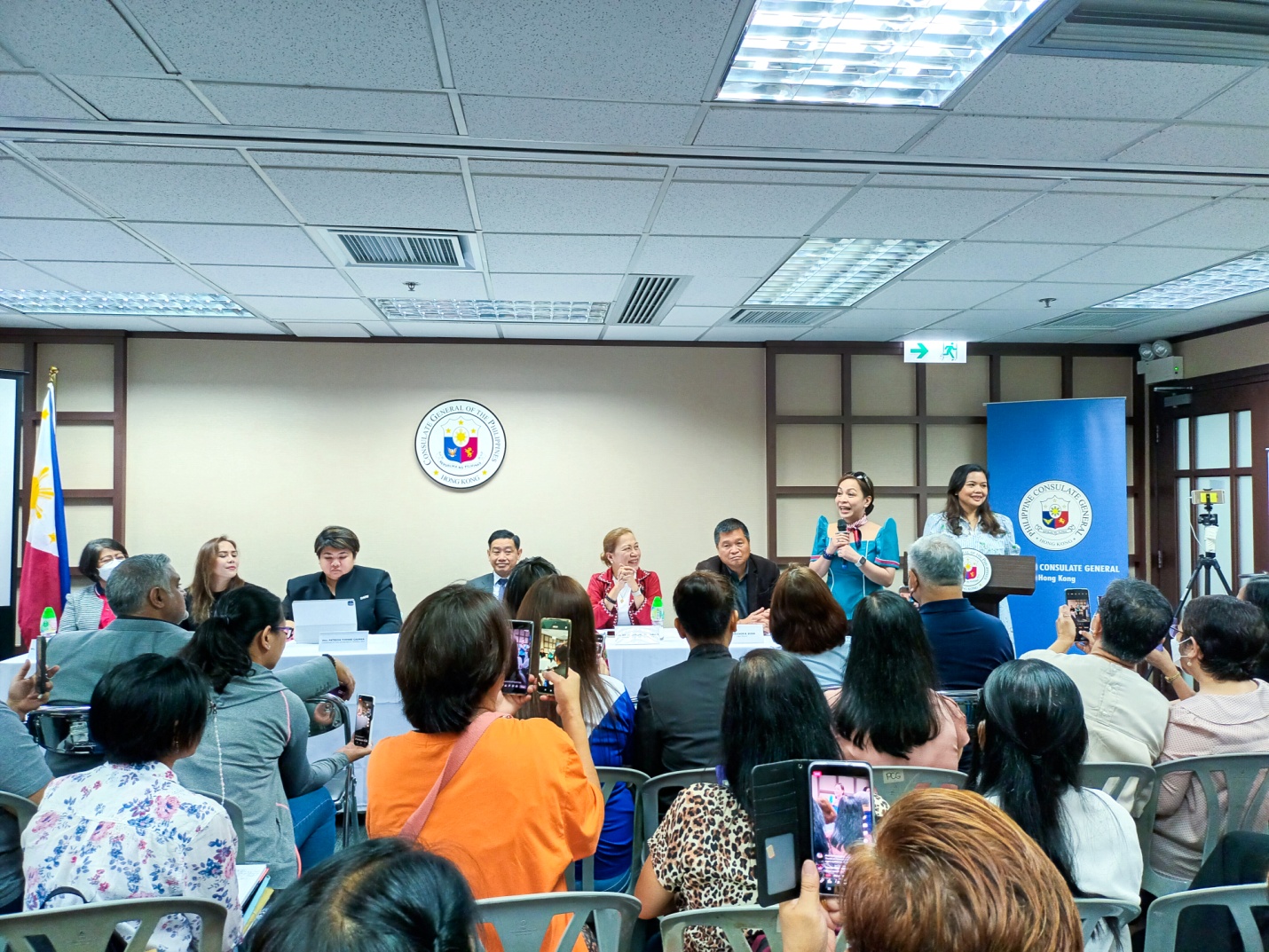 mWell CEO and President and MPIC Chief Finance, Risk, and Sustainability Officer Chaye Cabal-Revilla talks about the importance of health and wellness for Filipino migrant workers during the launch of mWell's partnership with DMW in Hong Kong.
"Our goal is to make health and wellness accessible, available, and affordable to all Filipinos anytime, anywhere. With the mWell app, even those working in Hong Kong can now easily talk to Pinoy doctors who understand their language and can provide the medical advice that they need right away. With the mWell app's wellness features, our migrant workers can take control of their health empowering them to be more productive, become healthier, and live their best life with their families," said Ms. Cabal-Revilla.
Consul General Raly Tejada paid tribute to the FILCOM leaders present in the Town Hall and implored their continued support for the Philippine Consulate in Hong Kong. "You are the ones who inspire the Consulate to work even harder. We make sure that all your concerns are taken care of," Tejada said.
Since the overall well-being of OFWs is a key concern, DMW Undersecretary for Finance and Internal Affairs Maria Antonette Allones highlighted the role of partnerships in ensuring their health and welfare. "Pangalagaan ang inyong mga sarili. Importante na kayo ay laging well. Parte dito ang ang partnership ng DMW sa mWell," said Undersecretary Allones in her message to the community leaders. Her statement supports Migrant Workers Secretary Susan Ople's message during the partnership agreement signing ceremony with mWell in Manila. "We appreciate the partnership through the MOA that we signed with mWell so that OFWs can contact doctors who speak their language through the mWell app."
In partnership with UnionDigital Bank, mWell provided Hong Kong migrant workers with health passes for FREE online consultation. Huawei raffled off a laptop to be delivered to the family of the chosen OFW in the Philippines and donated a tablet to the Bethune house. The tablet will be used by the migrant workers in their shelter for online consultations.
Empowering OFWs to face health challenges away from home
Most of Hong Kong OFWs are not fluent in English or Cantonese, making it difficult for them to communicate with local healthcare providers. Being away from their family and support system over long periods of time also takes a toll on their mind health. Some are exposed to occupational health hazards in certain industries. On top of all these, they must bear the high cost of healthcare.
Harnessing the power of technology, mWell's globally recognized platform gives OFWs access to over 800 highly-trained Filipino partner-doctors —internal medicine doctors, cardiologists, endocrinologists, ophthalmologists, and more. Mind health experts are just a few taps away. To help ease their financial worries, affordable health plans for doctor consultations are easily within reach.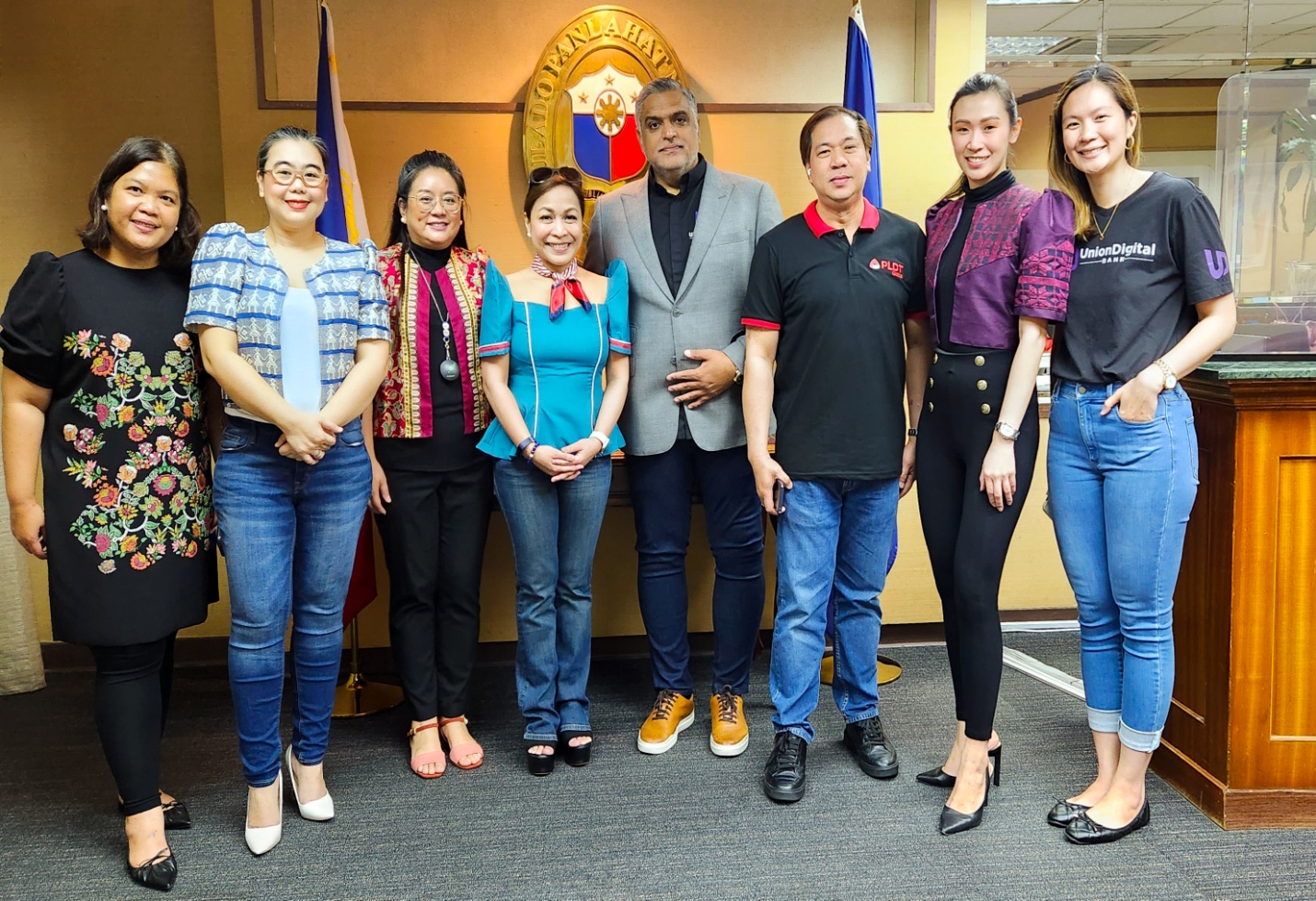 One in bringing healthcare to OFWs in Hong Kong. (From L-R) mWell Creative Lead Myra Carabeo, mWell Business Development Lead Tisha Quinitio, Huawei Senior Regulations Manager Carolina Buenafe, mWell CEO and President and MPIC Chief Finance, Risk, and Sustainability Officer Chaye Cabal-Revilla, UnionDigital Chief Commercial and Revenue Officer Mike Singh, PLDT Global Senior Manager Noel Fabella, mWell Marketing Lead Meiji Yanuario, UnionDigital Brand and Comms Lead Kim Dy.
The availability of health passes which may be sent as gift to families in the Philippines is made possible through a partnership with Tindahan ni Bossing (TINBO) by PLDT Global. OFWs can provide the gift of health by sending their families affordable mWell health plans which includes online consultation, free medical certificate, and e-prescription.
With the health and wellbeing of Filipinos in mind, mWell also promotes preventive healthcare as the Philippines' healthcare mega app. It has an mWellness Score developed by data scientists, which measures physical health based on daily activities – exercise, light activity, steps, sleep. This serves as a guide to achieving a healthy physical lifestyle to fight against chronic diseases and attain long-term health. Specialized fitness programs and calorie-controlled recipes created by nutritionists are also easily accessible.
mWell unveils advocacy program for workers in the Philippines
Aside from migrant workers in Hong Kong, mWell also provides free online consultation services for daily wage earners including tricycle drivers and market vendors as Labor Day tribute.
In a series of on-ground events, mWell shall bring its health and wellness advocacy to select communities in the country. The feature shall also feature wellness and livelihood talks, plus Zumba sessions to encourage healthy and active lifestyle.
On top of this, Mind Health sessions featuring expert psychologists will be conducted for office employees in partner companies as part of the mWell@Work program.
Committed to change lives through the power of technology, mWell is the only healthcare app among the convenor organizations and supporting companies of the GoDigital Pilipinas (GDP) movement.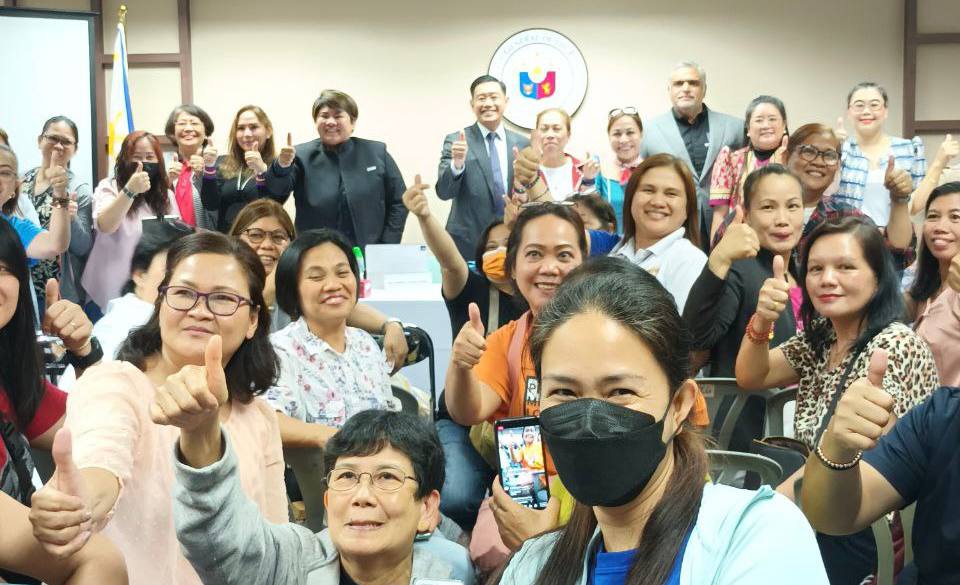 Philippine Consul General Raly Tejada along with officers from the Philippine Consulate in Hong Kong welcome mWell and its partners during the town hall meeting attended by Filipino Community leaders.
mWell was recently named the winner of two Gold Stevie® Awards in the Innovation in Health & Wellness and Most Innovative Startup of the Year- Business Service Industries categories in the 10th annual Asia-Pacific Stevie Awards. It is the only Philippine entry to bring home the Gold Award in these two categories. Bronze winners include Vietnam, Taiwan, and Australia.
The two Gold Stevie® Awards come at the heels of being chosen as the Best Mobile Innovation for Digital Life in the 2023 Global Mobile (GLOMO) Awards, held during the Mobile World Congress in Barcelona, Spain.
As part of the MPIC Group, mWell is committed to working towards the achievement of the UN's Sustainable Development Goals, particularly SDG 3: Good Health and Well-being. It also supports the MVP Group's Gabay Kalusugan advocacy focusing on quality and affordable healthcare.
Download the mWell PH app from the Apple App Store or Google Play Store and register. Follow mWell on Facebook and mwellph on Instagram for more updates.