Vince D. Amores was born in Lapu-Lapu City Cebu on the 22nd of November 1989. He began playing guitar at the age of 14 and started teaching professionally at the age of 18. His keen interest in music developed when he saw his father's close friend playing guitar and later on it was greatly encouraged and supported by his parents to pick up music as his life career. He performed at important local events such as "Cebu Reggae Festival" and "Bob Marley Day".
Vince joined the "University of Southern Philippines Foundation" after more than 3 years of being a self-taught player and graduated with "Bachelor of Arts Major in Music Education" in 2011. While attending university and teaching music part time, Jules on the other hand chose to pursue his performing career by working as a professional session musician. Later on, he joined a band called "Asian Troubadours" and started experiencing cultural fusion world music.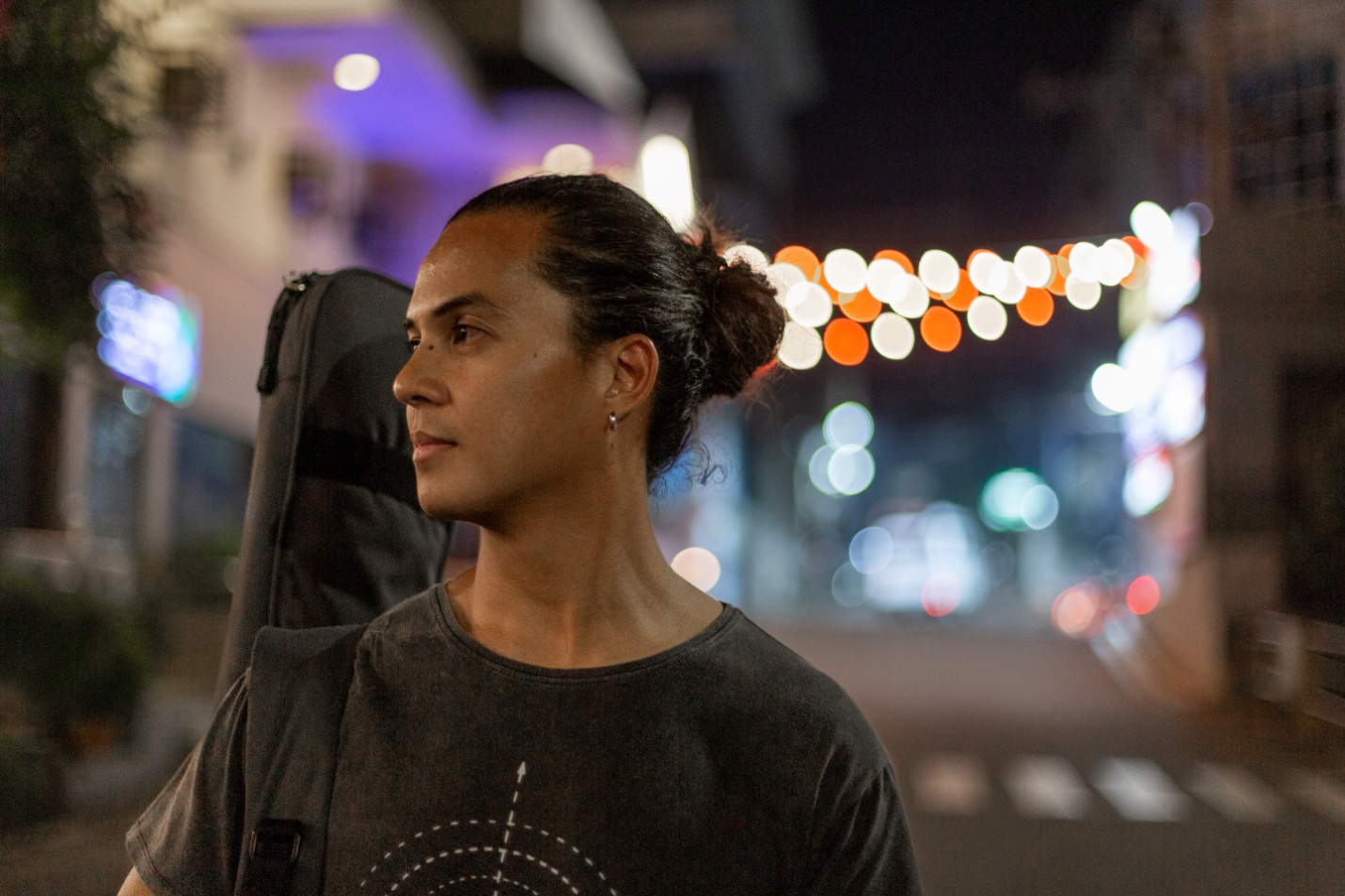 After graduated from a university in 2012, he was offered to work in Singapore and began his first full time job as a guitar/music instructor and at the same time performing in various groups and worked with Druv Kent a locally based artist.
He was assigned to be part of the academic team and was one of the heads of the guitar department. His role was to develop the school's own music syllabus along with the team (Drums & Vocals), brainstorming ideas on how to improve the guitar department as well as making guitar training presentations for the teachers. He trained franchise teachers as well as in house teachers, to groom them on how to teach professionally. He worked closely with the former chief RSL Rockschool examiner Noam Lederman as he was hired at my previous company to guide the academic team in designing and developing the school syllabus, and had Trinity's guitar author Tom Fleming to check my work as well as James Uings from RSL Rockschool.
His music mainly focuses on Rock with some influence with other genres such as blues, jazz fusion, progressive, funk, ambient, etc. He is currently working on his original music as well as his EP to be released this year.