Build together with Cebu Home and Builders Centre as its upcoming Mid-Year Sale once more delights shoppers with great deals and irresistible bargains. From June 1 to 30, 2023, CHBC will feature incredible discounts on various products such as exclusively manufactured tiles, ASEAN tiles, bath essentials, DIY supplies, lighting fixtures, and more — offering you the opportunity to save big on a wide range of high-quality home renovation and decoration items.
Transforming every living space into a lifestyle oasis ceases to be a daunting task with the right tools and materials. As a premium home-building partner, CHBC has selected prime products that cater to every need and budget. This together with expert advice and product education from trained personnel helps streamline the ultimate shopping experience, ensuring that every CHBC patron can make informed decisions in achieving their home project goals.
Take advantage of Mid-Year Sale discounts and enjoy up to 30% off on all exclusively manufactured tiles and ASEAN tiles and 30% off on a unique selection of regular European tiles perfect for the higher-end finish. Those looking to upgrade their bathroom can rest easy with an exceptional 20% discount on bath essentials, PLUS more exclusive deals on the Most Valuable Packages of the COOL Bath System. Even as shoppers maximize their DIY purchases with a 20% discount on every item, a superb 10% off is provided on all regular lighting fixtures PLUS 50-70% off on selected products.
Cebu Home and Builders Centre believes in building together to make your dream home a reality. To top off these BIG savings, an EXTRA 2% discount awaits every home builder who shops in-store every Sunday in June 2023.
There is no time like now to create the space you have always dreamed of and transform your lifestyle.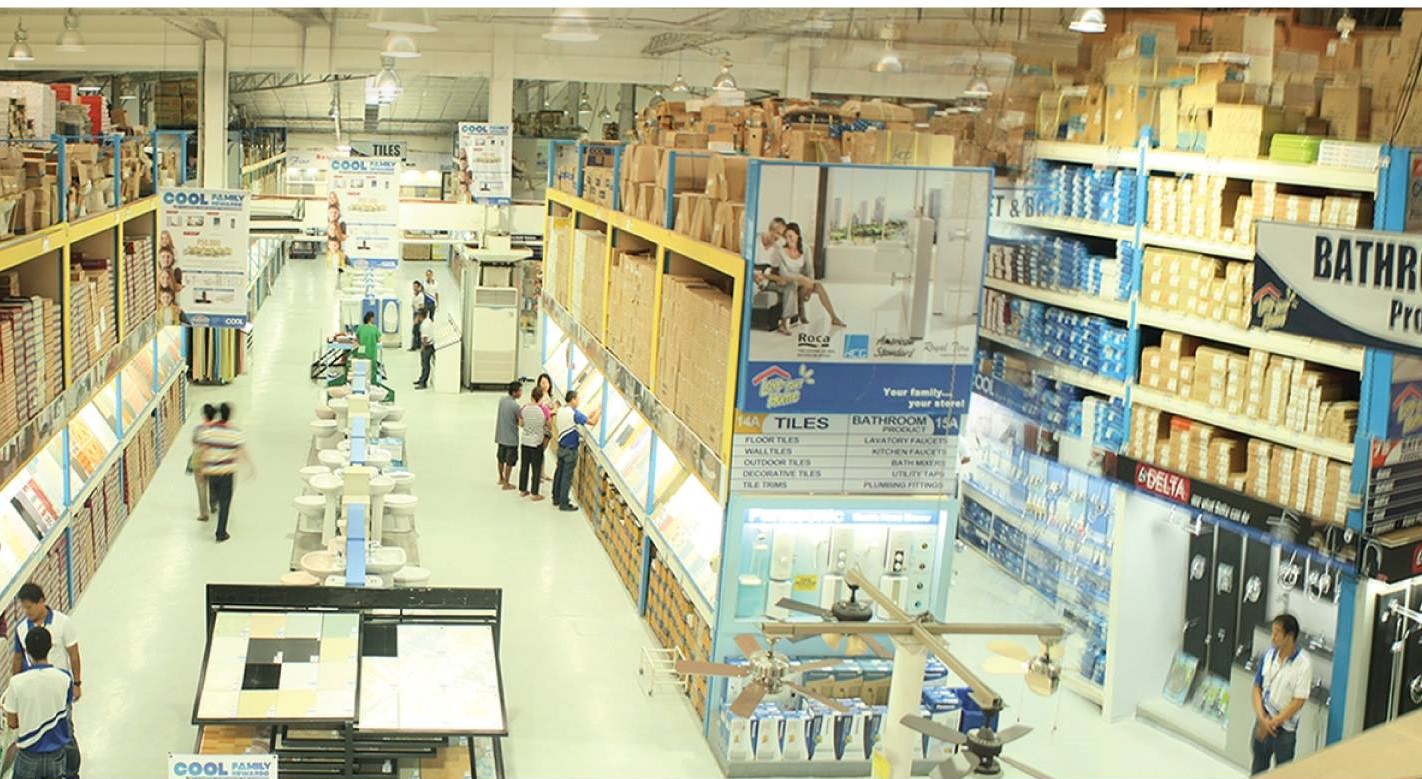 Uplift other homebuilders
Every purchase counts. Whether you are planning a major home renovation or simply looking to upgrade a few key items in your home, the CHBC Mid-Year Sale has something for everyone — your patronage goes a long way.
Community collaboration for aspiring homeowners is part of Cebu Home and Builders Centre's commitment to helping every Filipino build their dream home. This has put the company at the forefront of the homebuilding industry. Thus, CHBC and its mother company Cebu Oversea Hardware (COH) have partnered with Payag, a Cebu-based non-government organization, to provide free home renovations to chosen marginalized beneficiaries.
Along with the United Architects of the Philippines, the Cañizares Design Company, Island Paints, Green Antz Builders Inc., and Saint Theresa's College Batch 1982, COH and CHBC have served as two of the major sponsors in building improved homes for three households, by providing high-quality home building materials.
COH and CHBC's collaboration with the Payag organization and its partners have helped provide homes for Elenita, Joanna, Ed and Gina Salibongcogon. Elenita of San Remigio, who suffers from lupus, now has a home that shelters her family of six and helps improve her health. Joanna of Bogo has found a new beginning in her renovated home, after her mother's death. Ed and Gina are able to move better as well in the aftermath of Typhoon Odette, now that they have a more substantial and typhoon-resistant home.
Part of the proceeds from this year's Mid-Year Sale profits will go to other intended beneficiaries of the collaborative project as COH and CHBC continue to partner with Payag. Together with supportive homebuilders, these community efforts will help fulfill the mission to improve the lives of marginalized homeowners, one home makeover at a time.