Shangri-La Hotels and Resorts unveiled its "Find Your Shangri-La" campaign on May 15, inviting guests from around the world to embark on a whimsical journey of personal joy within Shangri-La's exquisite properties. As part of this global campaign, Shangri-La has curated a themed menu of culinary creations, presenting a delightful medley of enticing and exotic flavours for the discerning gourmand. Shangri-La Mactan, Cebu, stands among the esteemed properties participating in this exclusive offering, where guests can indulge at renowned restaurants featuring the Lobby Lounge and Tea of Spring.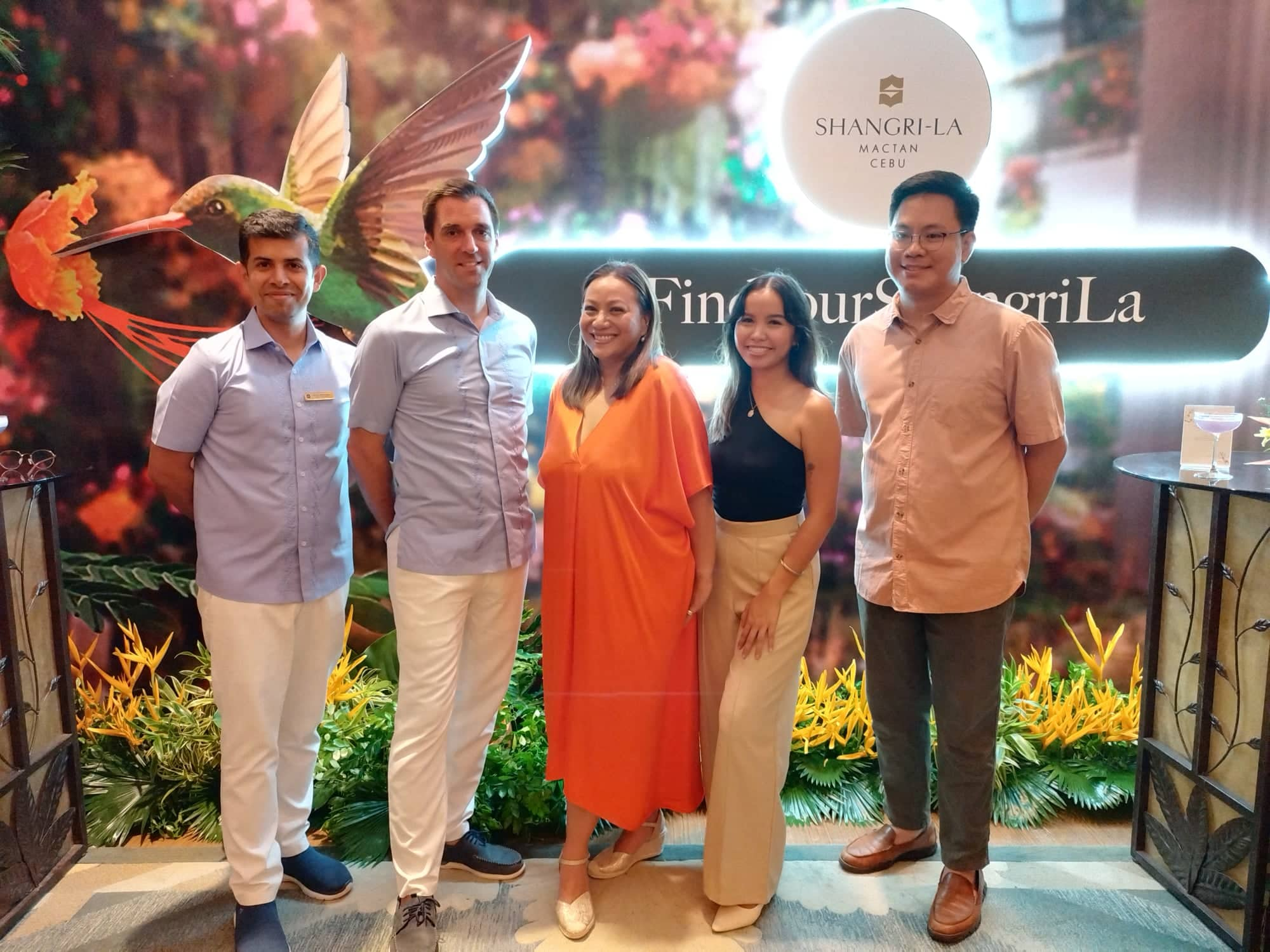 (L-R) Shangri-La Mactan Cebu Executives: Mr. Somik Banerjee, Director of Operations; Mr. Dave Junker, General Manager; Ms. Melissa Santiago, Director of Sales & Marketing; Ms. Dorothy Perez, Marketing Executive and Mr. Miguel Tan, Marketing Executive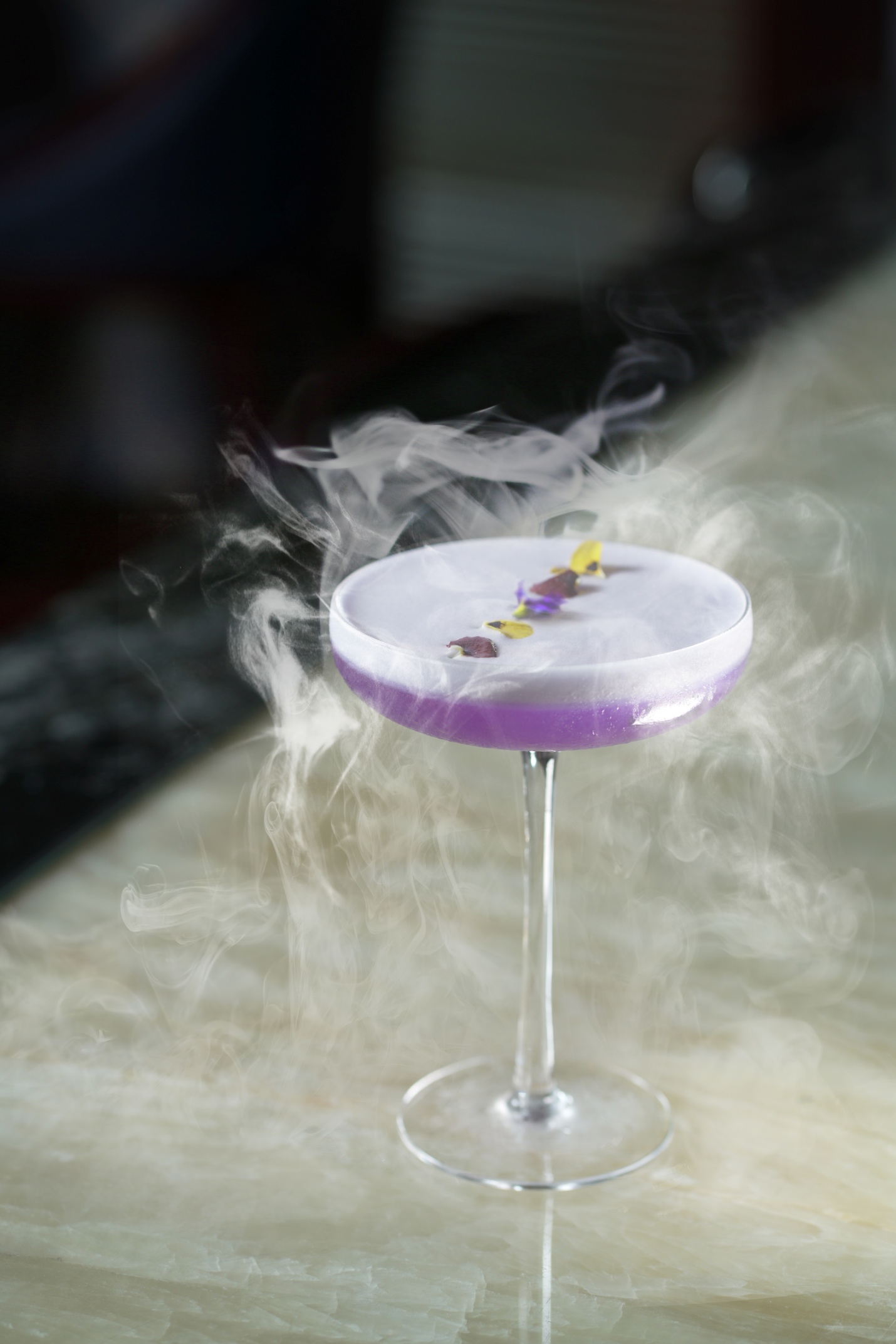 "Daydreamer" Cocktail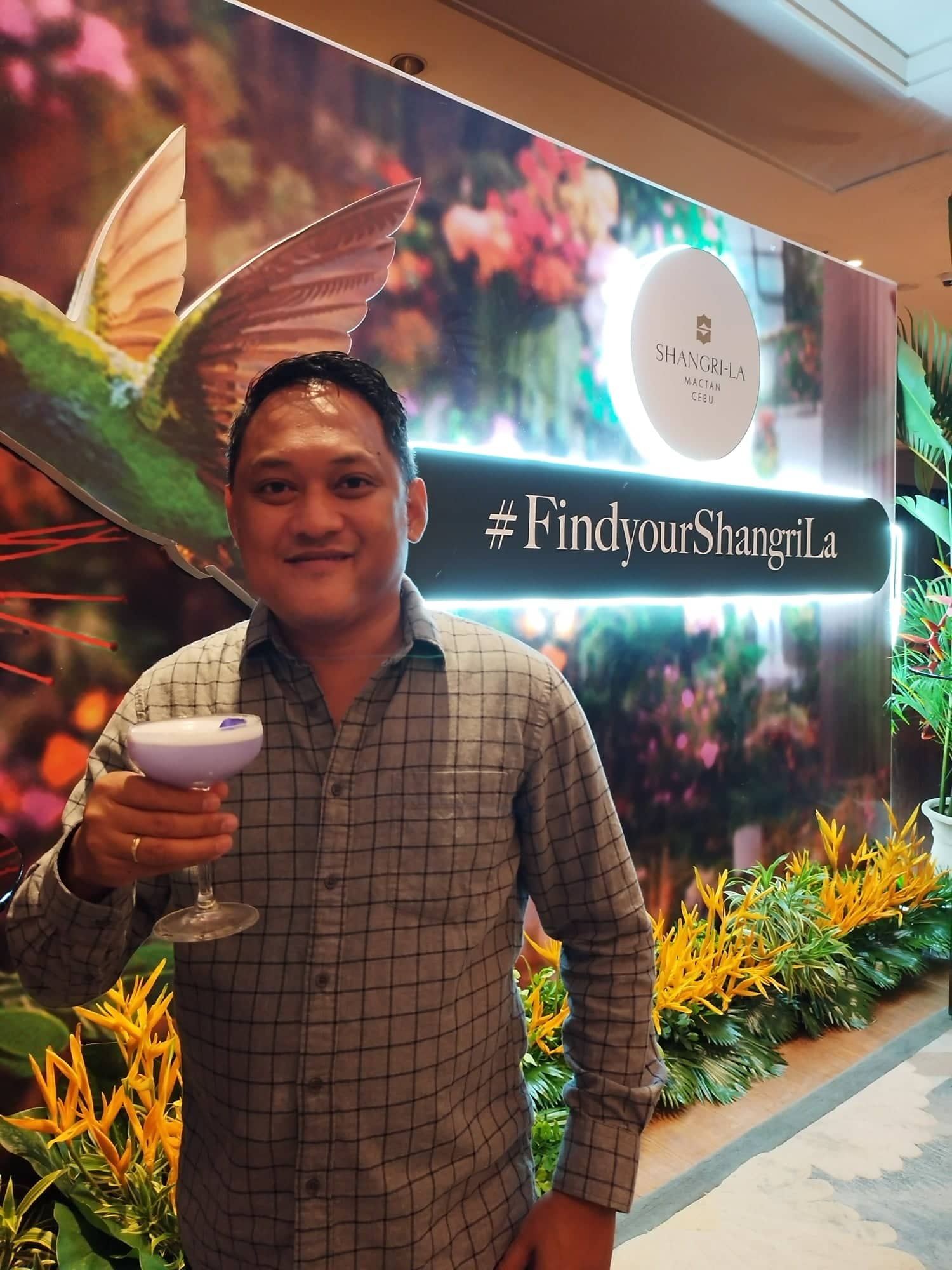 RMA News Founder Mr. Robby Alugar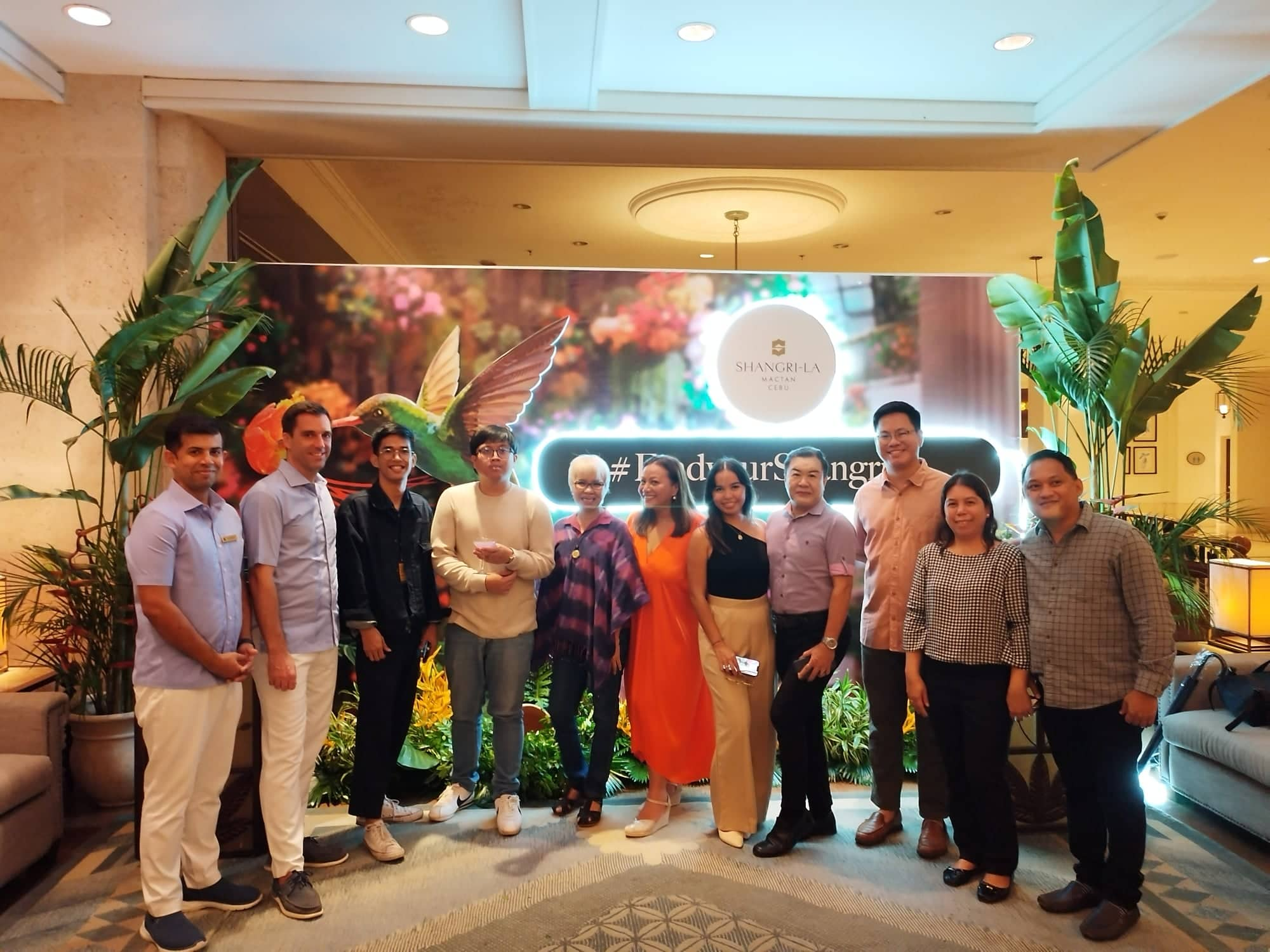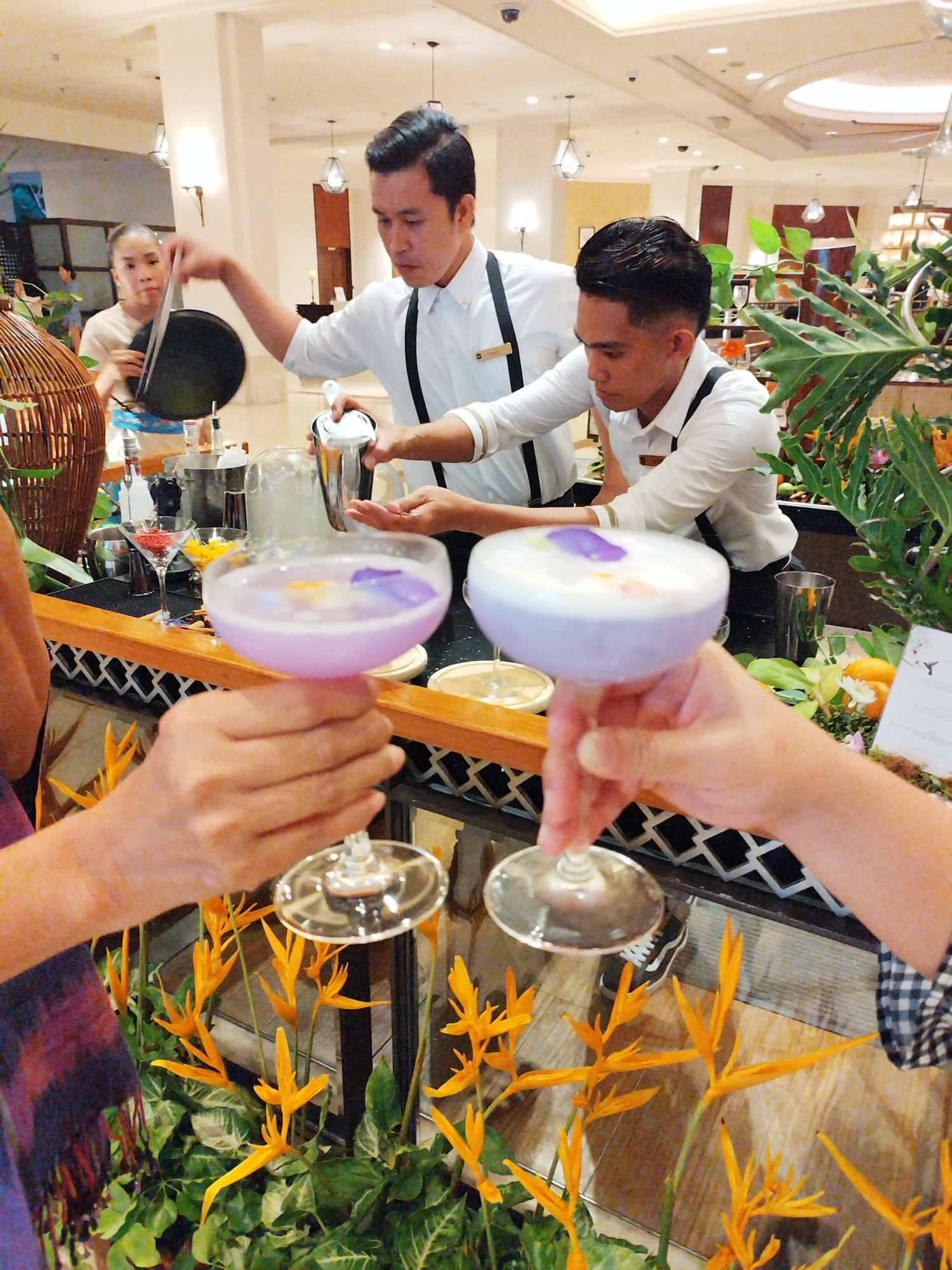 The Lobby Lounge presents the "Daydreamer" cocktail, an exquisite creation meticulously crafted by our expert mixologists from Shangri-La Singapore. With its sour and sweet flavour and captivating presentation, the Daydreamer cocktail embodies the essence of a blissful reverie. Priced at PHP680++ per glass, the Daydreamer cocktail is available for guests to savor until the end of December and is also available at Acqua and Cowrie Cove.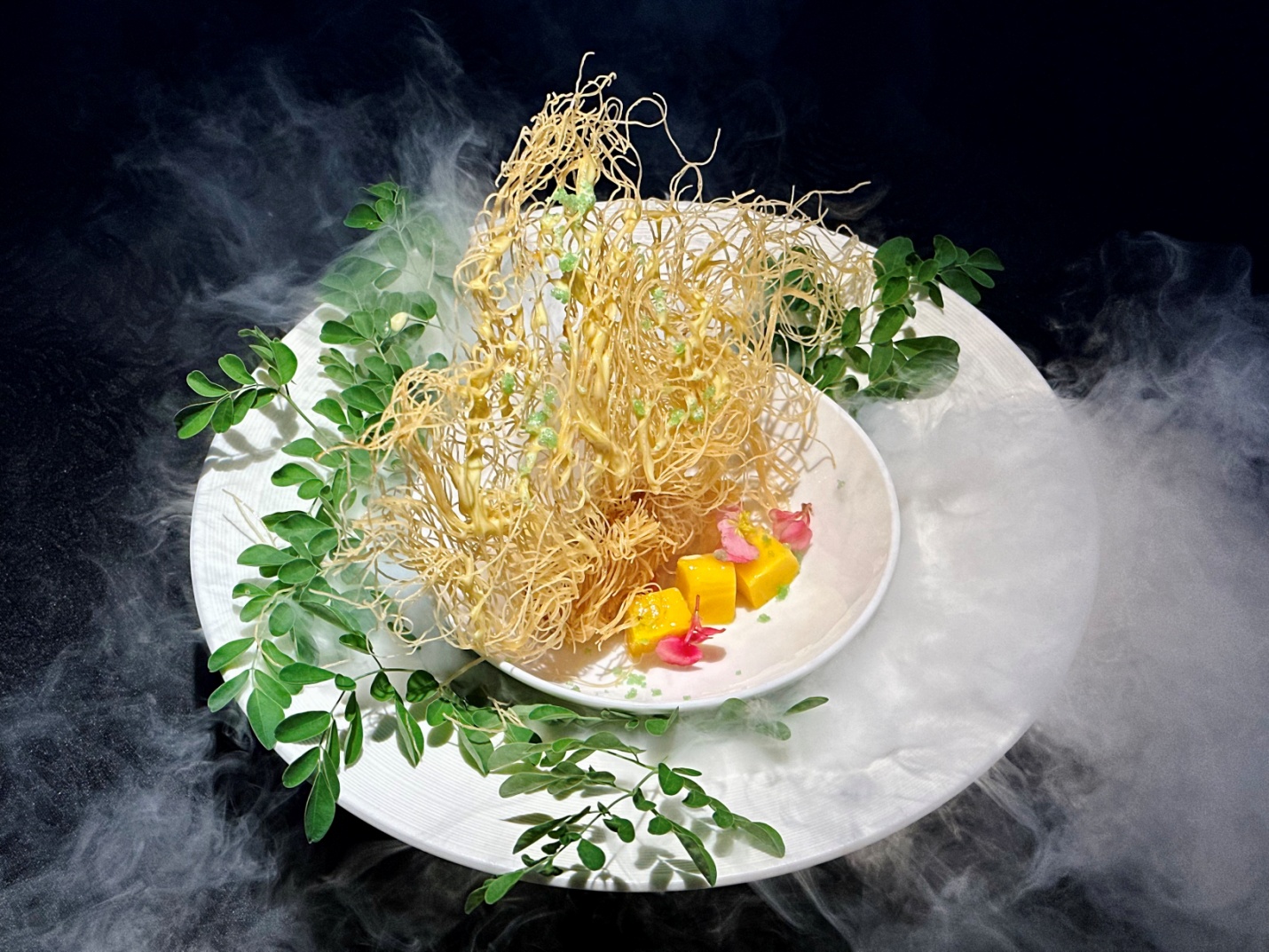 Appetizer : Bohol-farmed Prawns and Cebuano Mangoes with Kataifi Noodles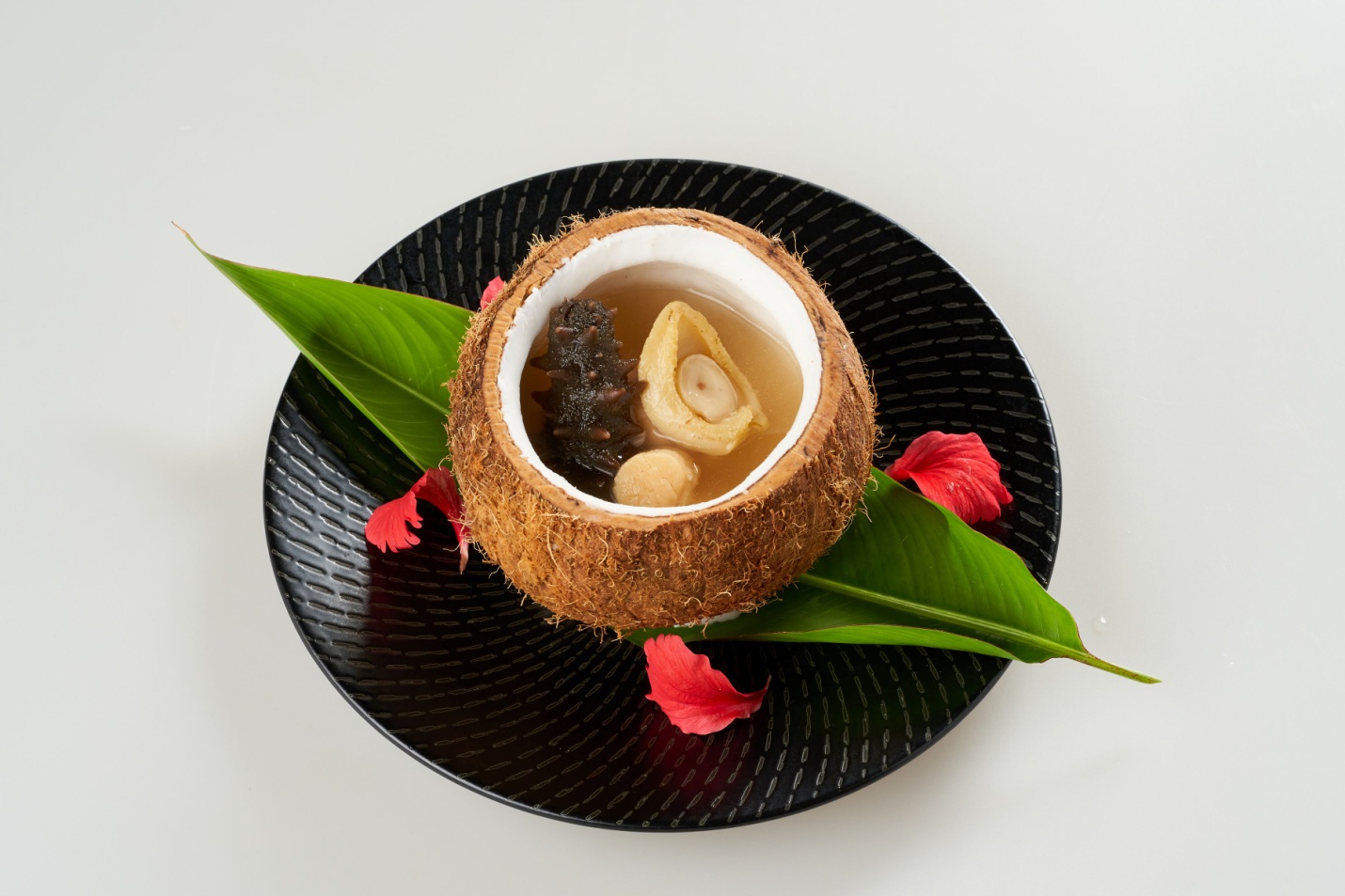 Soup : Double-boiled Abalone and Dried Scallop served in a Coconut Shell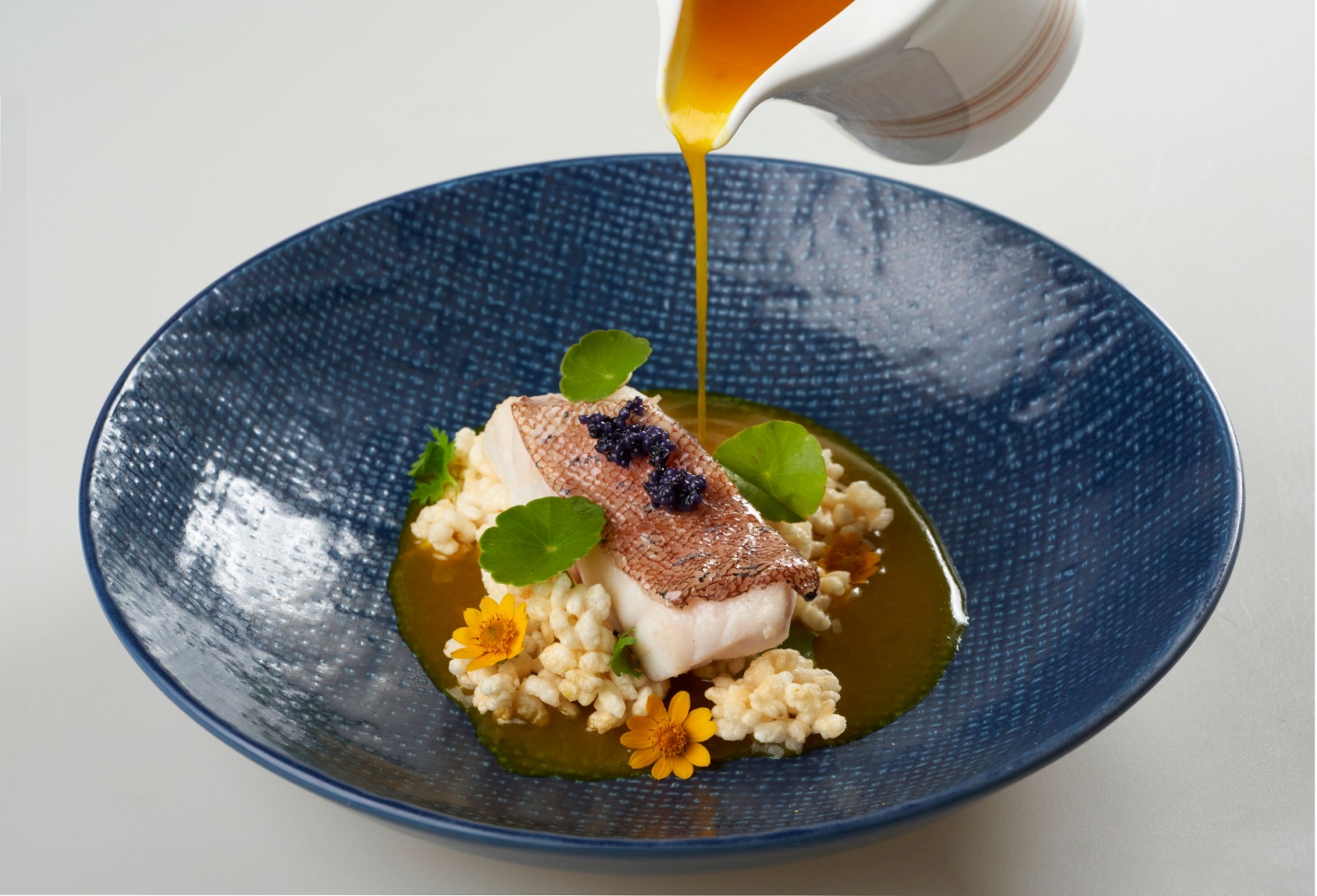 Red Lapu Lapu Grouper Fillet, Golden Broth, Crispy Rice, Fresh Coriander, Fish Roe, Chrysanthemum Sense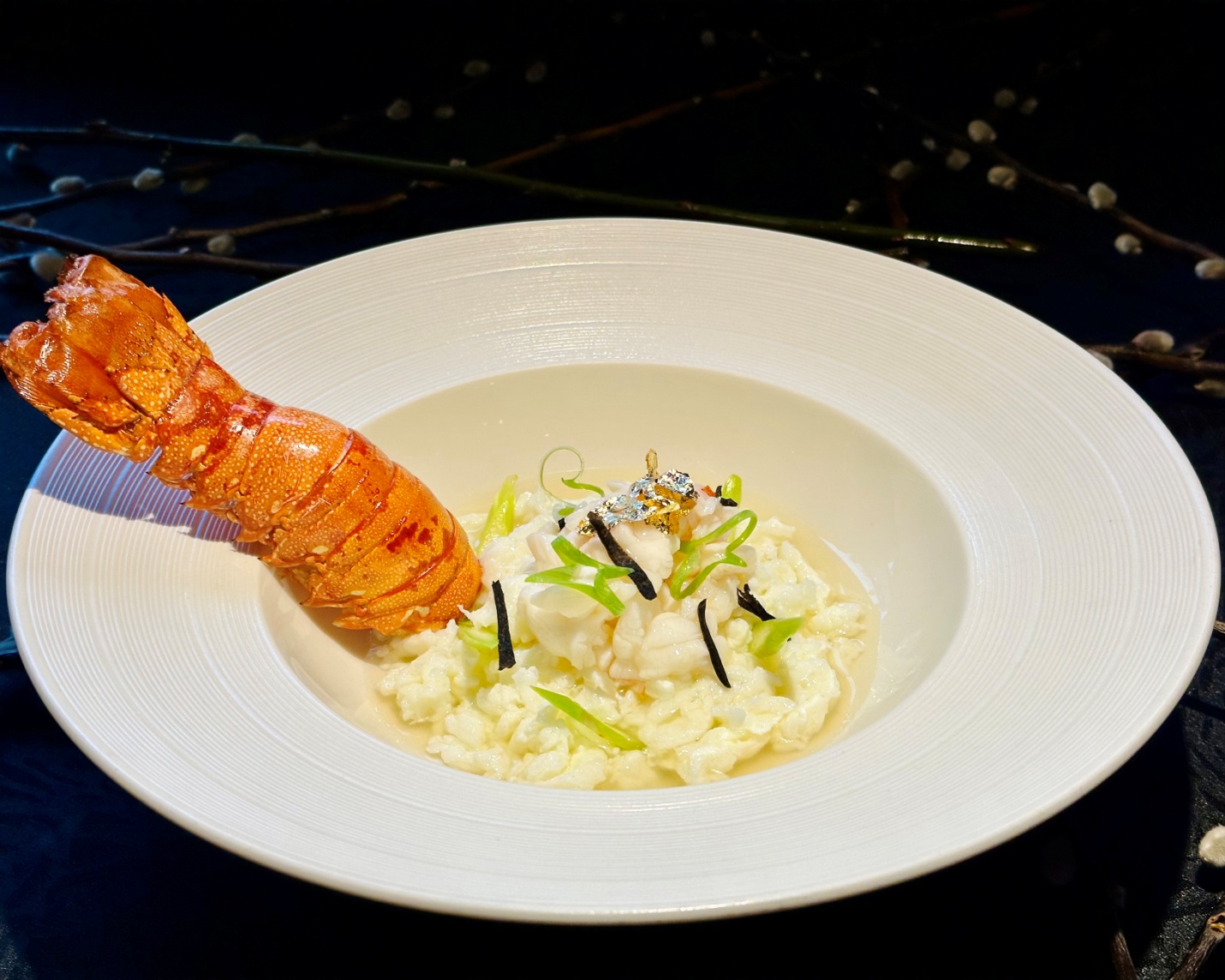 Poached Lobster and Seafood, Perigord Black Truffle, Egg White Curd, Master Broth, Asparagus, Gold Leaves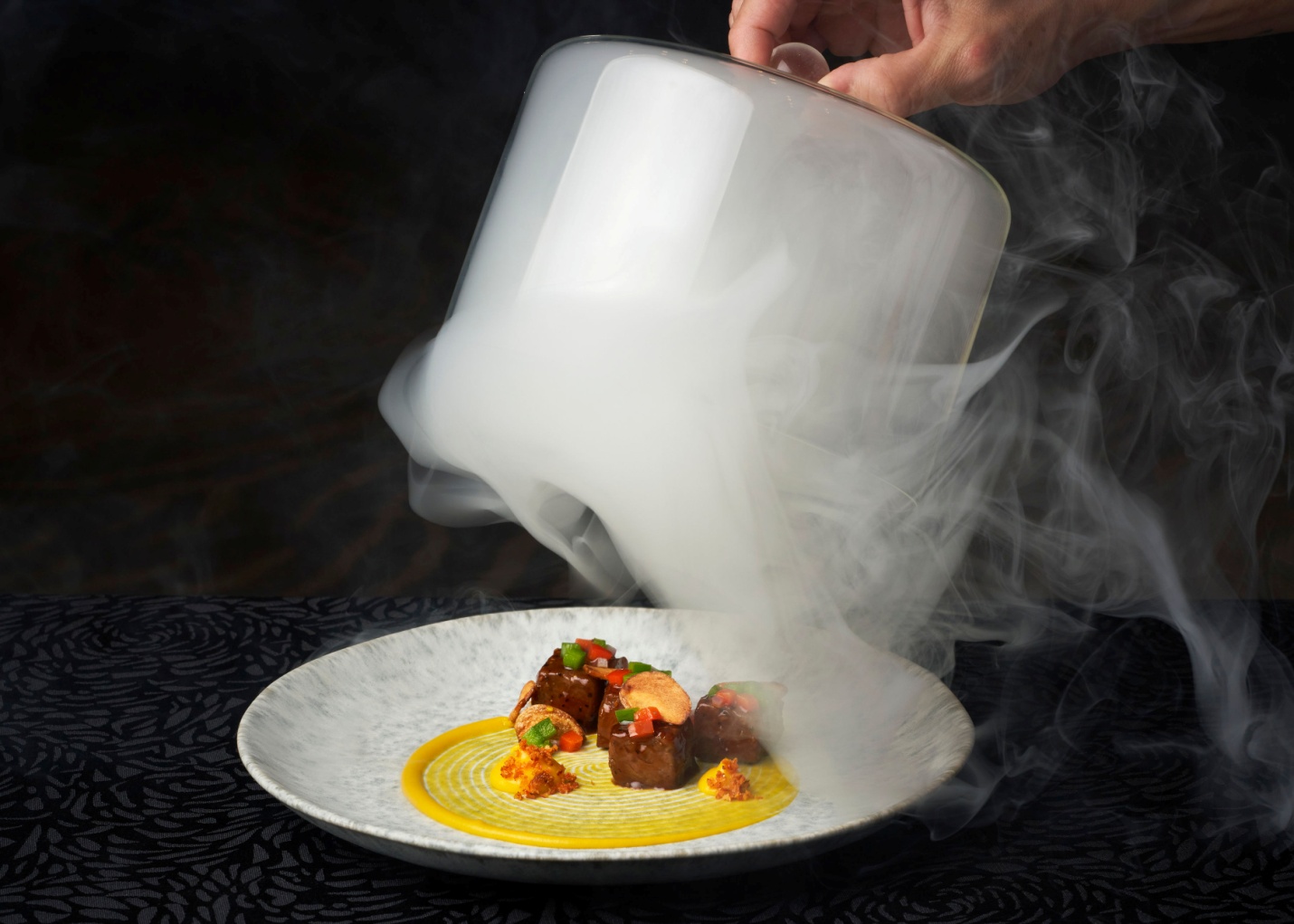 Smoky A5 Wagyu Cube Roll in Merlot Black Pepper Sauce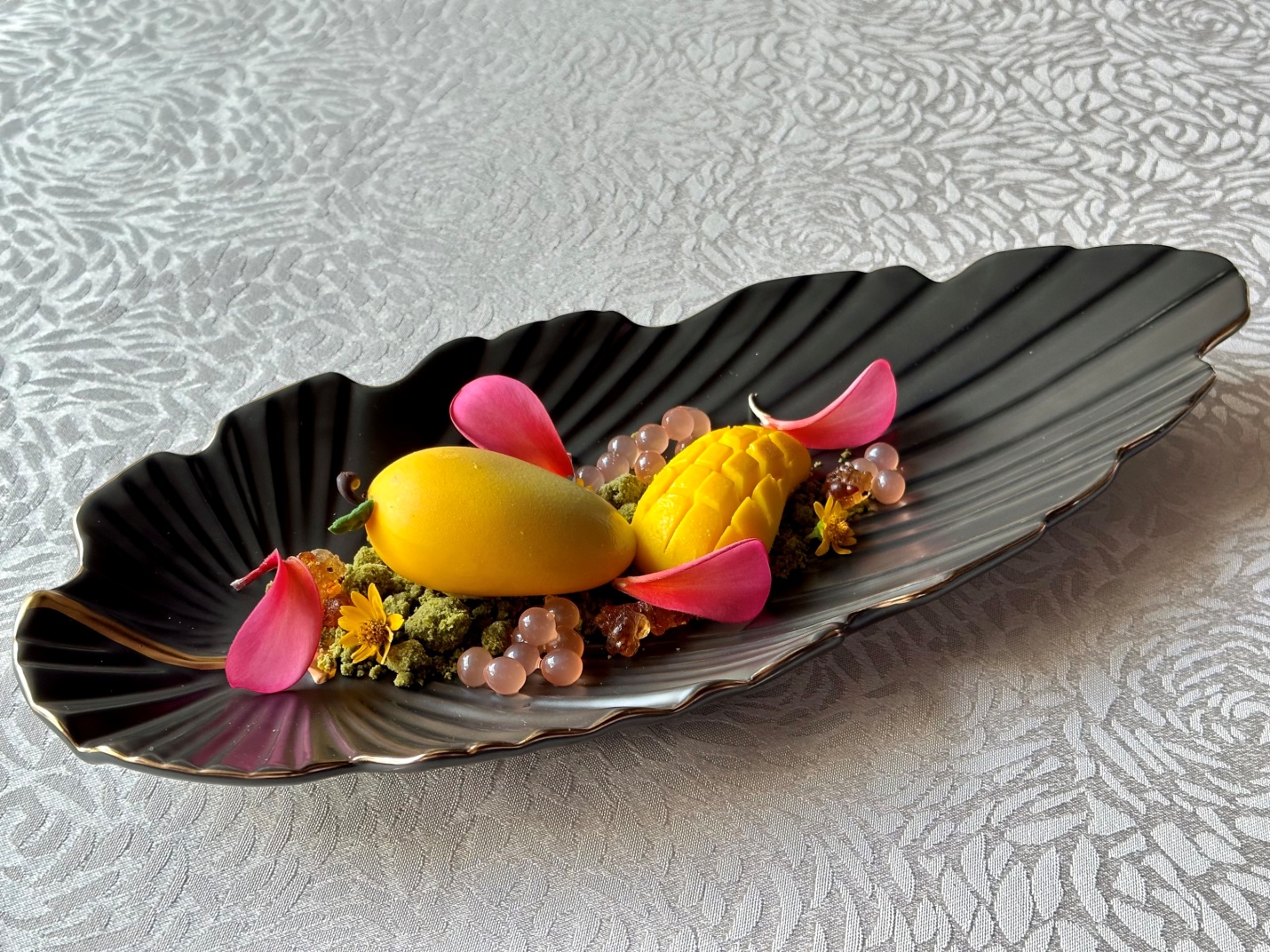 Dessert : Mango & Passion Fruit, Strawberry Pearls, Peach Gum and Matcha Crumbs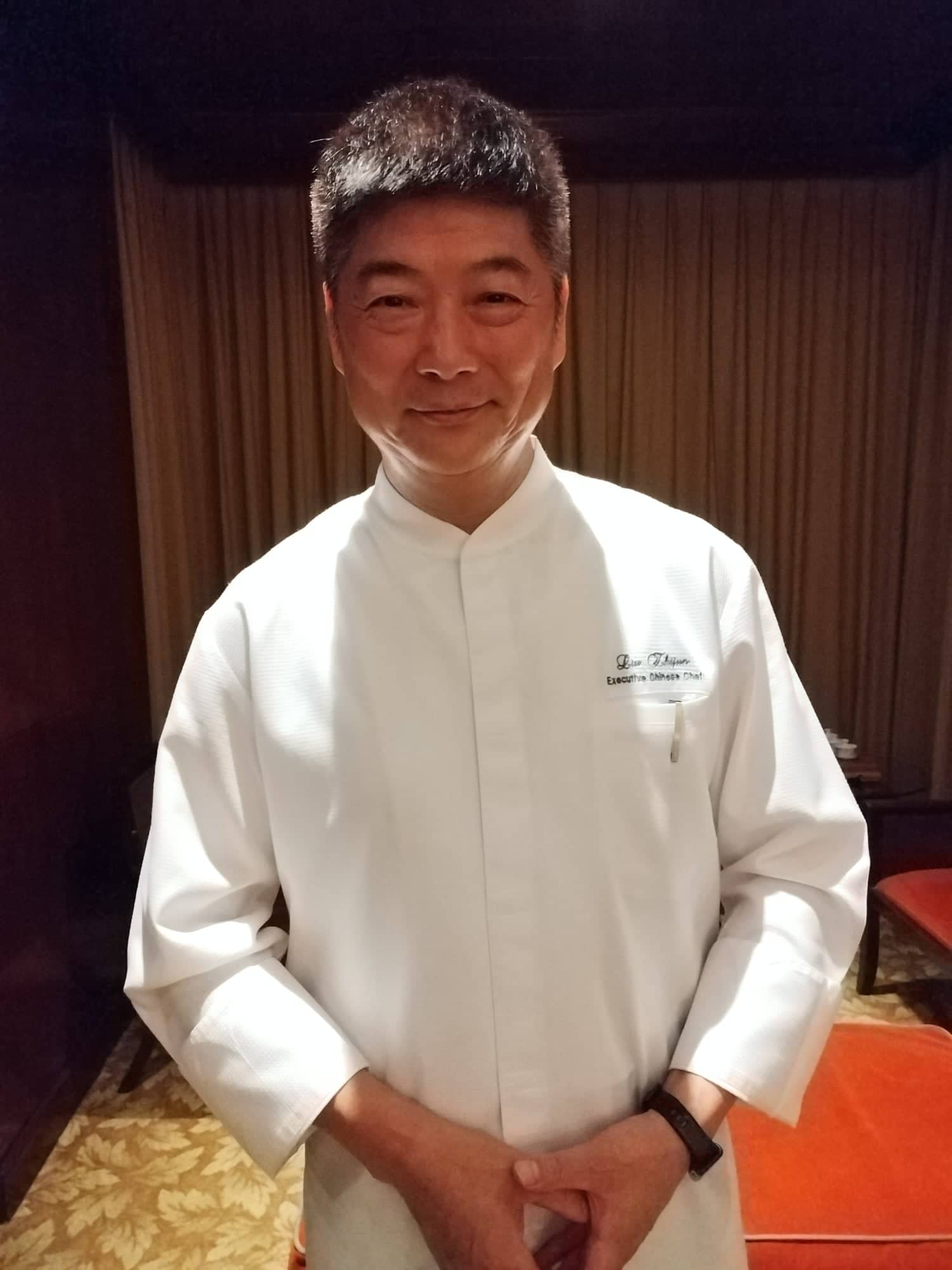 Tea of Spring Executive Chinese Chef Mr. Liu Zhijun
Adding to the gastronomic delights of the campaign is the Whimsical Menu, a culinary masterpiece available exclusively at Tea of Spring. Curated by the esteemed Executive Chinese Chef, Liu Zhijun, this menu showcases an exceptional selection of dishes that seamlessly blend localized flavors with international techniques. Guests can delight in Bohol-farmed Prawns and Cebuano Mangoes with Kataifi Noodles, Double-boiled Abalone and Dried Scallop served in a Coconut Shell, Red Lapu-Lapu Grouper Fillet with daubs of Gold Broth, and Smoky A5 Wagyu Cube Roll in Merlot Black Pepper Sauce. Available until August 13 only, the Whimsical Menu offers an unforgettable dining experience priced at PHP9,800 for two persons. Guests who wish to explore the flavours at their own pace can also choose to experience the dishes from the Whimsical Menu à la carte.
Shangri-La Mactan, Cebu invites you to feast your senses to partake in this whimsical journey of exquisite culinary creations. To make a table reservation, you may contact (6332) 231 0288 or email fbreservations.mac@shangri-la.com.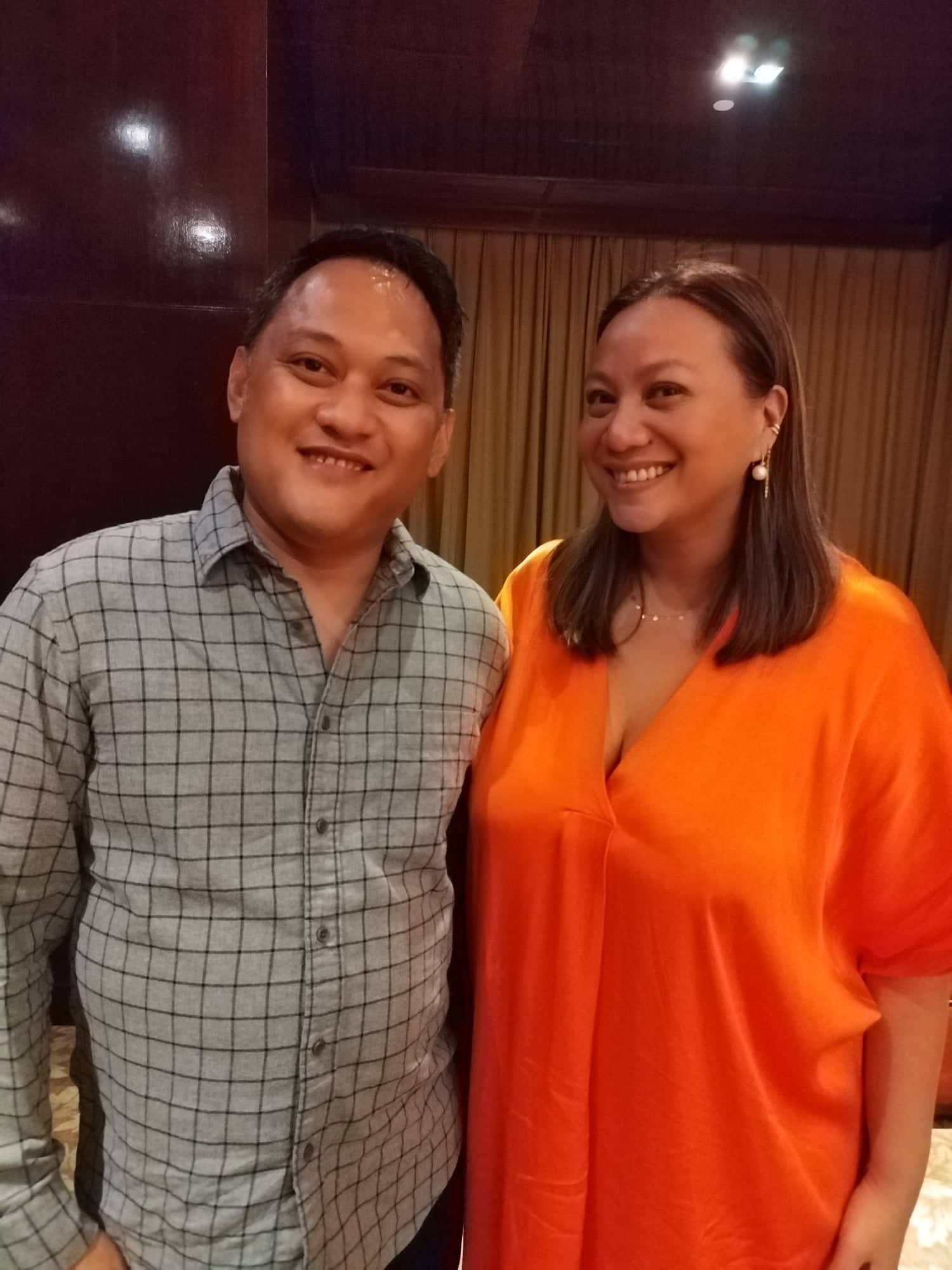 RMA News Founder Mr. Robby Alugar with Shangri-La Mactan Cebu's Director of Sales & Marketing Ms. Melissa Santiago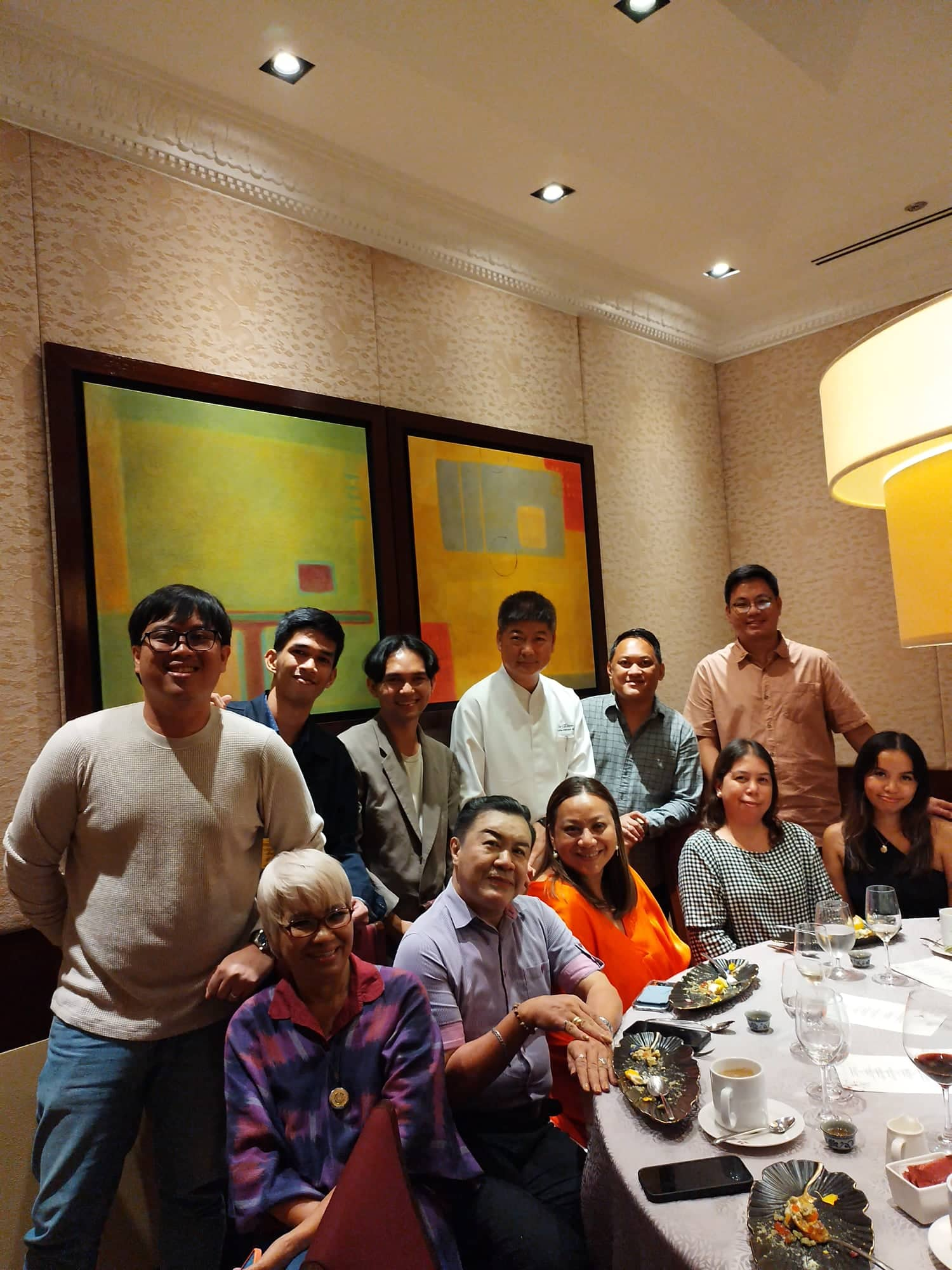 About Shangri-La:
Shangri-La, an iconic flagship brand of the Shangri-La Group, puts heartfelt service at the core of its distinctive Asian hospitality experience. Through imaginative and nature-inspired design, delightful culinary and cultural experiences, and its authentic and thoughtful service, the brand enables guests to realise their own moments of Shangri-La.
Today, the brand experience is brought to life in over 80 deluxe hotels and resorts at destinations around the world, including Australia, Canada, Mainland China, Hong Kong SAR and Taiwan, Fiji, France, India, Indonesia, Japan, Malaysia, Mauritius, Mongolia, Myanmar, Philippines, Singapore, Sri Lanka, Sultanate of Oman, Thailand, Turkey, the United Arab Emirates and the United Kingdom.
A transformation of the award-winning Golden Circle loyalty programme, Shangri-La Circle was officially launched in April 2022 as an aspirational travel lifestyle platform that connects all of Shangri-La's brands, hotels and restaurants. As curators of the good life, Shangri-La Circle guides guests to discover their personal Shangri-La and offers a selection of travel and lifestyle offerings, captivating rewards, and unparalleled access to the best Asian hospitality. To enrol or learn more, visit Shangri-La Circle. For more information, please visit Shangri-La.com.