Amid the growing data center market in the Philippines, Vertiv (NYSE: VRT), a global provider of critical digital infrastructure and continuity solutions, recently shared its solution offerings in the W. Media Philippines Cloud and Datacenter Convention 2023 held at the Grand Hyatt Hotel in Taguig City on June 22.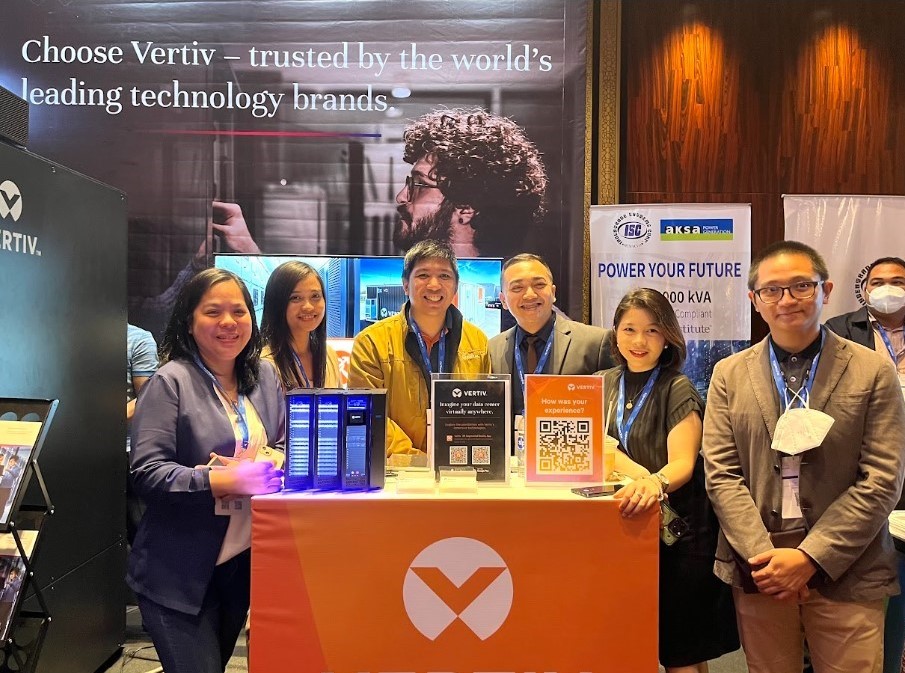 As one of the participating booths at the event, Vertiv highlighted the steady growth rate of the country in terms of connectivity and ongoing digitalization. According to Arunangshu Chattopadhyay, director of AC power and power distribution, at Vertiv Asia, investors and key players deem the Philippines a leading force in the Southeast Asia market. The interest starts from constructing a hyperscale data center and expanding infrastructure due to the ongoing 5G implementation.
"We have been in the infrastructure business for quite a while, so this opportunity is perfect for us to meet potential clients and share our passion for being part of the growing market here in the Philippines," Chattopadhyay said.
He also shared the importance of Small to Medium Enterprises (SMEs) in the growing market. According to him, the space they take is vital in the industry's transformation.
"We have been very present in all industries, even SMEs. But as we grow, it is part of our plans to reach more verticals and customers because we recognize how they can fast-forward the transformation and bring the market upward," Chattopadhyay added.
As Architects of Continuity, Vertiv offers cutting-edge, sustainable, and innovative solutions that improve the performance and scalability of data centers, communication networks, and other critical IT facilities.
To learn more about how Vertiv supports the continuity of today's vital business, visit Vertiv.com.