Get ready for a culinary journey like no other at Cebu Goes Culinary 2023 – "Malakas at Maganda: The Surge of Filipino Cuisine." Co-presented by the Hotels Resorts and Restaurants Association of Cebu Inc. (HRRACI) and the National Food Showdown (NFS), this highly anticipated annual event is set to take place on September 30 to October 1, 2023, at the SM Seaside City Skyhall and Atrium Areas. The event will feature categories for both professionals and the academe. Don't miss this exciting gastronomic experience!
A true culinary spectacle, Cebu Goes Culinary 2023 gathers the top chefs in the Central Visayas region, each vying for the esteemed title of the best. With a lineup of thrilling competitions, the event promises to be a showcase of skill, creativity, and passion for Filipino cuisine.
Highlighted events include the much-awaited Klasika Moderna Kulinarya, also known as the Battle Royale, where chefs will captivate taste buds with their innovative renditions of traditional dishes. Adding to the excitement, a secret ingredient will be unveiled during the competition
Prepare for an epic culinary clash at The Compleat Chefs competition, where skilled contestants vie for regional cuisine supremacy. Suka and Bagoong will take center stage as featured ingredients, while the celebrated Visayan SUTUKIL (Sugba, Tuwa, Kilaw) steals the spotlight. Get ready to savor elevated regional Pica-pica and the renowned Cebuano Puso, as top chefs push the boundaries of flavor and creativity. A feast of culinary innovation awaits!
Step into the world of culinary artistry at the Culinary Flair competition, where elite bartenders and baristas will dazzle in flair-tending, cocktail, and mocktail mixing. Prepare to be enthralled as coffee and tableya concoctions showcase the pinnacle of mixology mastery. Get ready to witness a display of unparalleled creativity and skill in every sip!
Table Setting with floral centerpiece will showcase the perfect fusion of aesthetics and taste and see the top banquet teams vie for the title of the best table setting and design teams in the industry.
Prepare for a delectable showdown in the Sweet Revenge segment, where kakanins and cakes steal the spotlight. Contestants will tantalize judges' palates with their exquisite creations of Filipino delicacies and delightful desserts. Get ready to be amazed by the sweet symphony of flavors and artistry!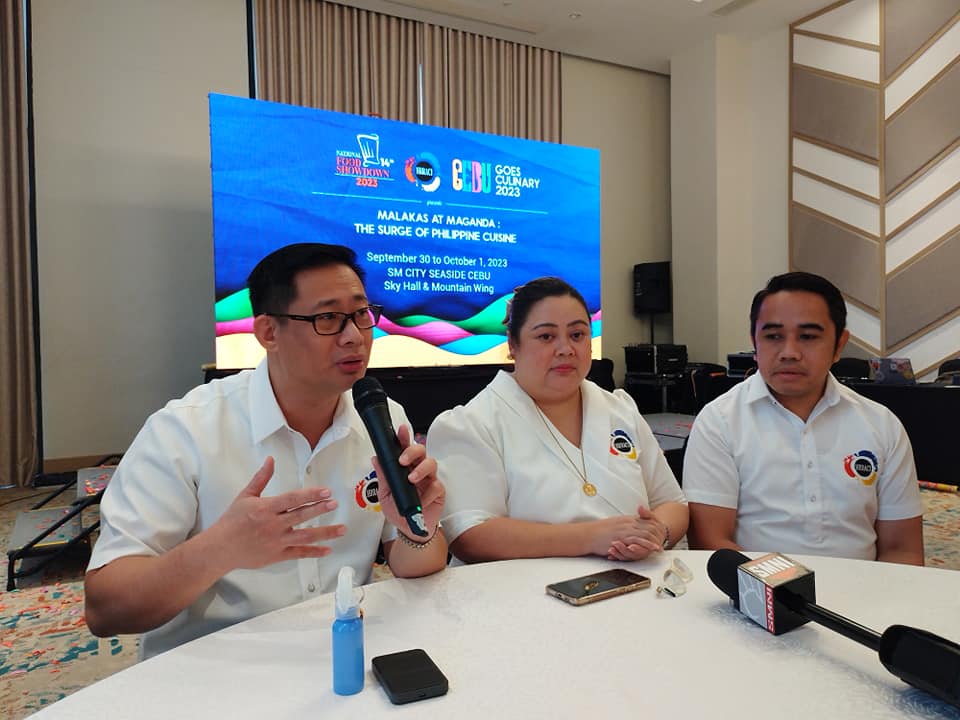 "We are thrilled to bring Malakas at Maganda: The Surge of Filipino Cuisine to Cebu Goes Culinary 2023. This event not only celebrates our rich culinary heritage but also fosters healthy competition among the finest chefs in the region," said Mr. Alfred Reyes, HRRACI President.
As a culinary extravaganza like no other, Cebu Goes Culinary 2023 is set to captivate food enthusiasts, industry professionals, and the general public alike. Mark your calendars for this gastronomic showcase that promises an unforgettable experience for all.
For more information and to witness this culinary spectacle, join us at the SM Seaside City Skyhall and Atrium Areas from September 30 to October 1, 2023. Be part of Malakas at Maganda: The Surge of Filipino Cuisine and witness the finest chefs rise to culinary greatness.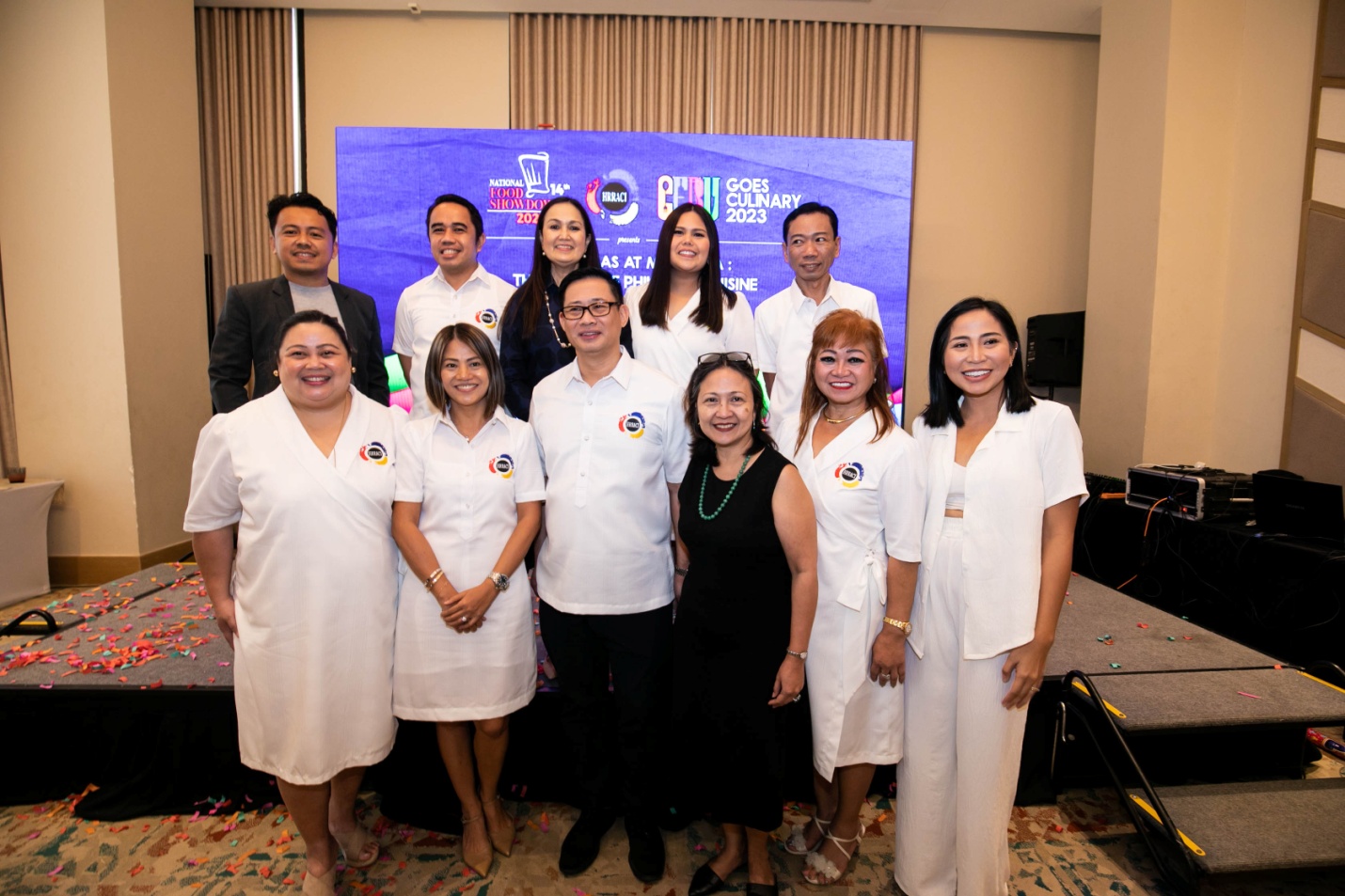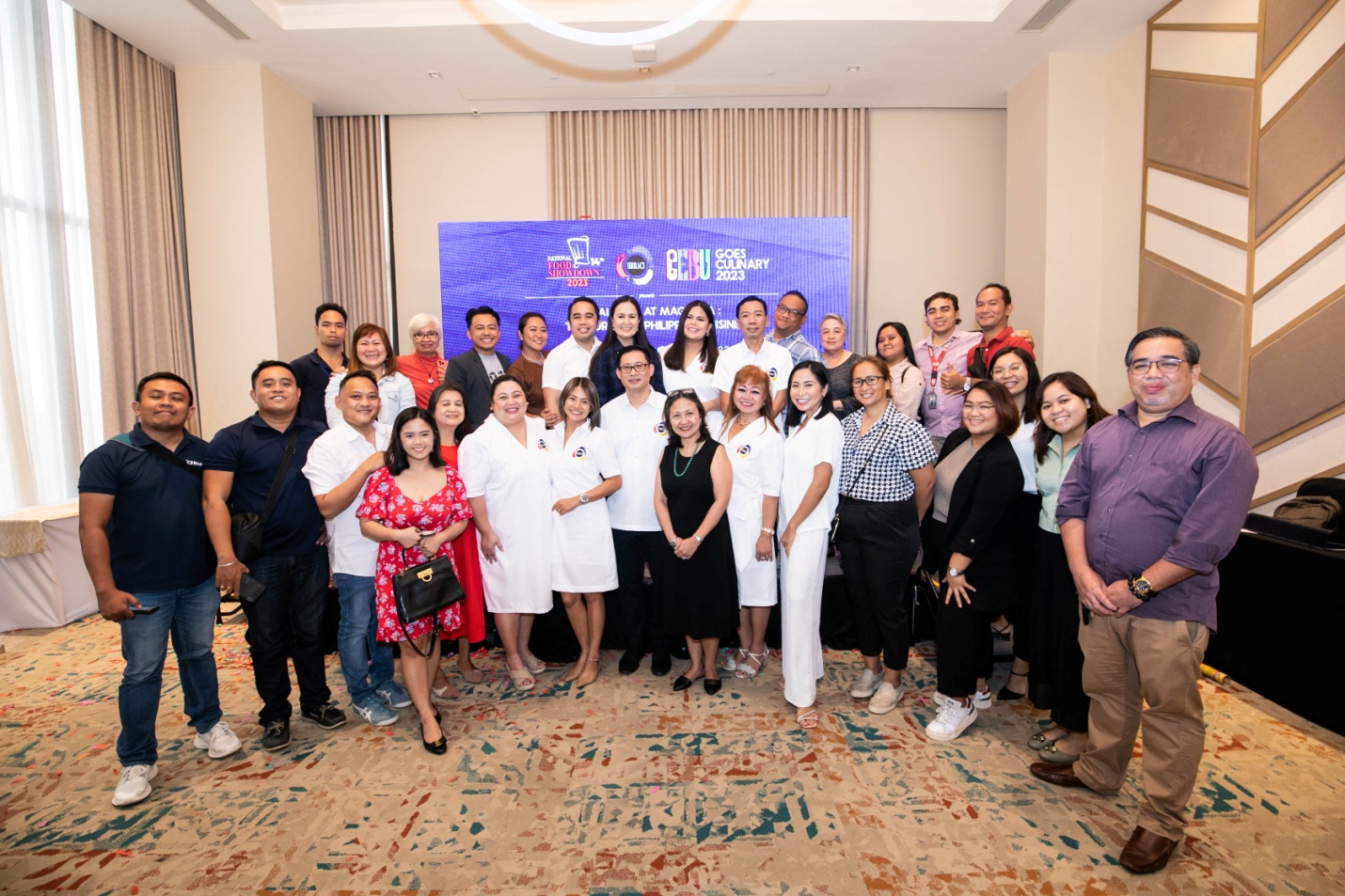 Cebu Goes Culinary, presented by HRRACI and NFS, celebrates Filipino cuisine and culinary talents in Central Visayas. For the past fourteen (14) years, The NFS, led by its Over-All-Chair, Ms. Myrna D. Segismundo, and esteemed personalities in the culinary and hotel industries, has partnered with regional Tourism and Hospitality organizations for this annual gastronomic extravaganza. Join us for a remarkable two-day culinary journey!