In the garden of humanity, the promise of every child's growth and development is a universal right.
Driven with the unified commitment to strengthen early childhood development practices, the Asia-Pacific Regional Network for Early Childhood (ARNEC) and the Early Childhood Care and Development (ECCD) Council of the Philippines gathered ECCD professionals from various nations for a early childhood development learning forum. The forum provided a space for knowledge sharing and collaboration on noteworthy practices post-pandemic for early childhood development.
The three-day learning forum ran from August 9 to 11, 2023 and invited Learning Groups on Responsive Caregiving and Playful Parenting and Multi-sectoral Approaches to Early Childhood Development (ECD), Institutional Members, other national partners and National Representatives. Participants highlighted cross-regional cooperation in advancing early childhood development practices and building response and resilience to poly-crises on ECDs to ensure a brighter future for the young generation.
ARNEC and the ECCD Council of the Philippines, partnered with the Ramon Aboitiz Foundation Inc., through the Dolores Aboitiz Children's Fund (RAFI DACF), for their learning visits to different Cebu-based ECD organizations who have notable early childhood development programs. Delegates were able to identify unique practices and come up with strategic solutions that may be replicated and contextualized in their respective regional and country level.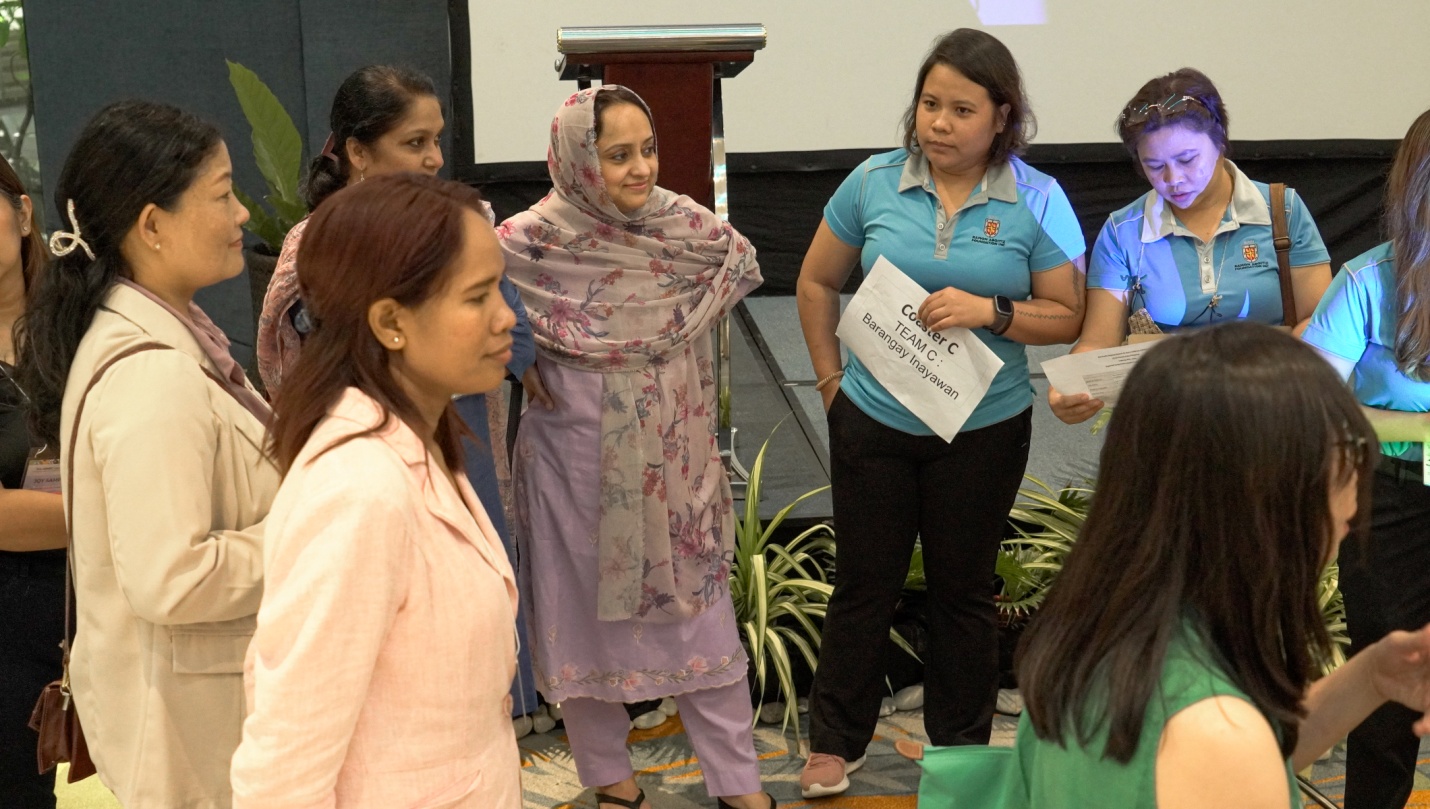 Encompassing different ECD focus areas on education, health and nutrition, delegates were clustered into six small learning groups to observe each organization's interventions and processes. Among these ECD organizations were: Little Bamboo Foundation, Inc., KidsLife Foundation, Inc., Barangay Inayawan, Children's Paradise Montessori School in partnership with Nano Nagle Learning Center, and Arcanys Early Learning Foundation.
Among the delegates, Baela Raza Jamil, representative of the Idara-e-Taleem-o-Aagahi Center for Education and Consciousness from Pakistan, was fascinated by how KidsLife Foundation implemented its programs.
"We saw the very experiential oriented program. The care of the teacher and the assistants and they had a very beautiful program on kitchen gardening. So, it's the use of small spaces but with a lot of care. From that aspect its very good to see the part of RAFI as a partner. To see that the foundation is also supporting partners who have a similar ideology and [it] give[s] insight into how committed and invested they are in the program. But also, to enjoy seeing Cebu and its culture because context matters and for people coming from different parts as members of ARNEC it's been wonderful so far," Baella expresses.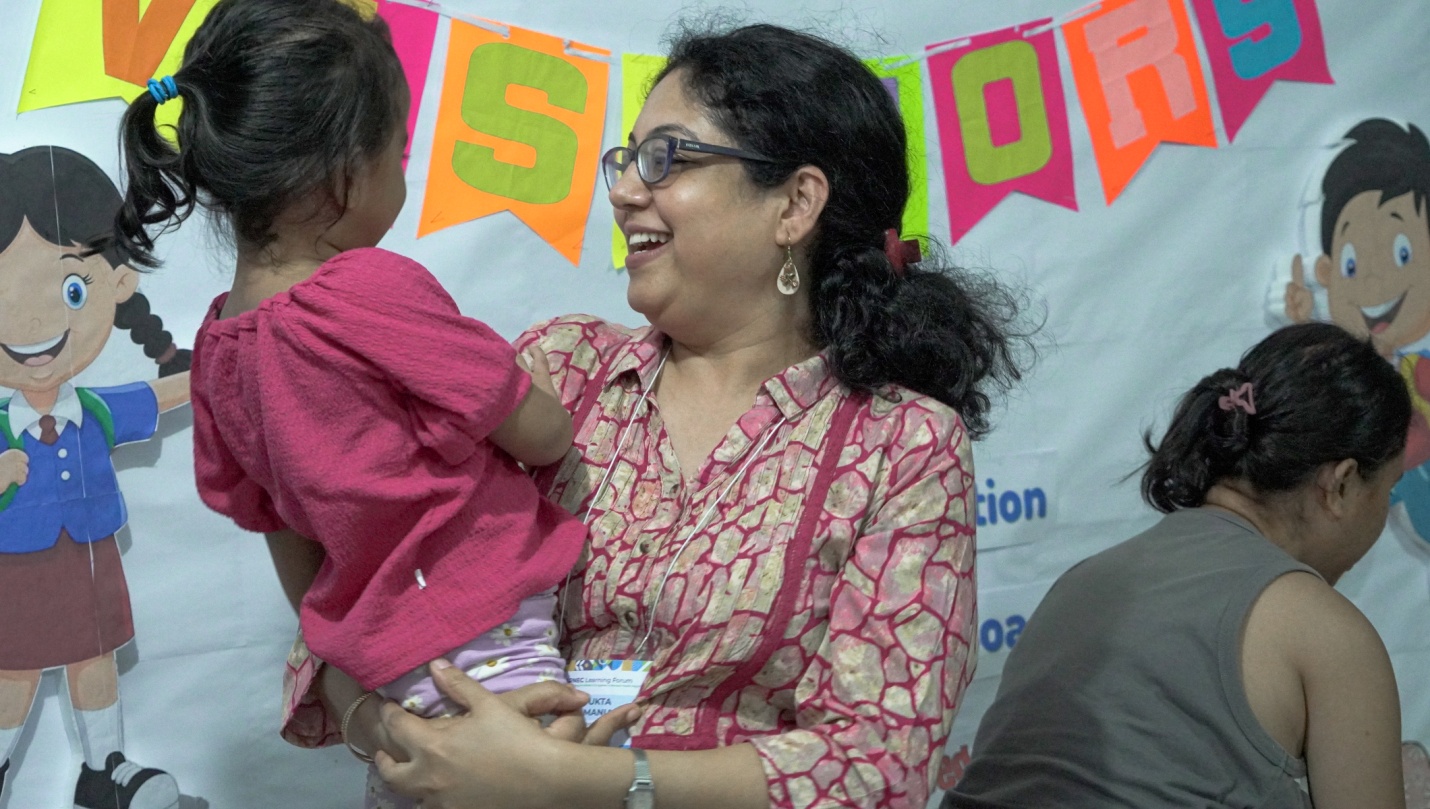 Meanwhile, RAFI DACF Program Head, Jenny Lea Tan Menchavez, expressed her appreciation to ARNEC and the ECCD Council of the Philippines for partnering with the RAFI DACF.
"Being part of this transformative event has been a privilege that we cherish deeply. The diverse perspectives, insights, and experiences that have been brought to the table enriched every discussion, leaving us inspired and enlightened. We hope that through the learning visits we were able to provide strategies, friendships and valuable takeaways that will propel your efforts in early childhood development to new heights. We at RAFI DACF, rest assured will continue to support and foster the well-being of young children," she expressed.