GLOBE GROUP SUSTAINED HEALTHY TOP LINE GROWTH: RECORD REVENUES AT ₱80.4 BILLION, UP 2% YoY;
EBITDA AT ₱40.5 BILLION, FLAT YoY;
MYNT NOW CONTRIBUTES 5% OF GLOBE GROUP'S BEFORE TAX NET INCOME
ON A SEQUENTIAL BASIS, NORMALIZED NIAT AT ₱10.0 BILLION, GREW 14% AGAINST A SIMILAR MACROECONOMIC ENVIRONMENT;
CORE NIAT AT ₱9.9 BILLION, UP 22% SEQUENTIALLY
NON-TELCO REVENUES GREW A ROBUST 52% YOY;
MOBILE BUSINESS REVENUES AT ₱54.8 BILLION, UP 1% YoY, DRIVEN BY MOBILE DATA REVENUES OF ₱44.0 BILLION, UP 5% YOY;
CORPORATE DATA REVENUES AT ₱9.1 BILLION, UP 11% YOY
GLOBE INVESTED ₱37.7 BILLION IN CAPEX FOR INFRASTRUCTURE DEVELOPMENT
OOKLA: GLOBE HAILED AS THE PHILIPPINES' MOST RELIABLE MOBILE NETWORK FOR FIVE TIMES IN A ROW;
GLOBE WAS ALSO NAMED AS THE MOST CONSISTENT FIXED BROADBAND IN SEVERAL AREAS IN THE COUNTRY FOR Q2 2023
GLOBE HAS BEEN NAMED THE PHILIPPINES' STRONGEST BRAND BY BRAND FINANCE
Key Financial Highlights: Topline Growth Sustained with The Rising Data Consumption
The Globe Group's consolidated service revenues rose 2% to a record ₱80.4 billion for the first half of 2023 showing stable revenues year-on-year, backed by the data revenue growth across mobile and corporate data businesses. The sustained topline improvement was likewise supported by the robust contribution from its non-telco services, which now account for 3.5% of total gross service revenues. Total data revenues as of the first semester of the year amounted to ₱65.9 billion, increasing its contribution to the topline from 81% last year to 82% this period.
Mobile business revenues as of end-June 2023, stood at ₱54.8 billion or higher by 1% compared to ₱54.0 billion reported a year ago, mostly coming from the company's prepaid brands. The wireless segment showed growth on the revenue line despite the inflationary pressures not present in the same period last year, as it continues to benefit from the return to pre-pandemic levels of public mobility. On a sequential basis, the growing data habituation of Filipinos resulted in a 2% quarter-on-quarter improvement in revenues. Total mobile revenues comprised 68% of the total consolidated service revenues, with the total mobile customer base ending at 82.9 million for the first six months of the year.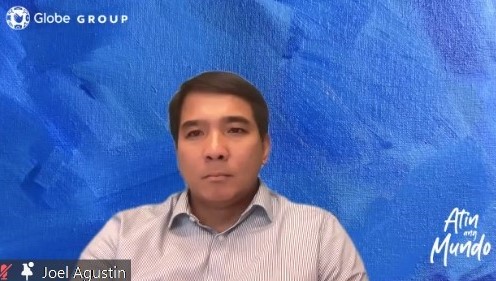 From a product perspective, mobile data revenues posted a record ₱44.0 billion for the six-months period of 2023 or up 5% from the ₱41.8 billion a year ago. Mobile data traffic continues to grow steadily, reaching 2,814 petabytes as of end-June of 2023, higher than the 2,177 petabytes reported in the year earlier. This was mainly fueled by the growing popularity of streaming and user-generated content through social media. Mobile data now accounts for 80% of mobile revenues from 77% last year. On the other hand, traditional mobile voice and SMS revenues ended at ₱6.8 billion and ₱4.0 billion, lower year-on-year by 13% and 10%, respectively.
The Home Broadband business closed the first six months of the year with ₱12.8 billion revenues from ₱13.8 billion reported in the same period last year. The drop in the legacy and fixed wireless products was partly offset by the sustained expansion in postpaid fiber subscribers and revenues, growing 10% and 23%, respectively.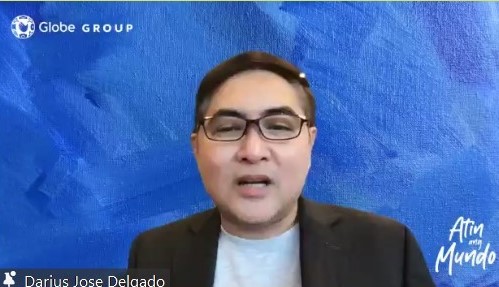 Additionally, total Home Broadband subscribers now stand at 2.2 million or down by 31% versus last year. This decline is in line with the normalization of the fixed wireless base as the market shifts to the more reliable wired connectivity and is expected to stabilize with the end of the sim registration. HPW data traffic likewise declined to only 166 petabytes as of end-June 2023 from 253 petabytes recorded in the similar period of 2022. The decline in FWA revenues and operating metrics have begun to slow down in the second quarter of 2023, suggesting the bottoming out of this trend. The company expects these FWA metrics to continue to decline organically over the next 4 quarters, with FWA revenues eventually dropping to ~₱600 million from the ₱986 million reported in the second quarter of 2023, or approximately 10% decline per quarter. FWA subscribers are likewise expected to normalize in the third quarter, post-expiry of the sim card registration period.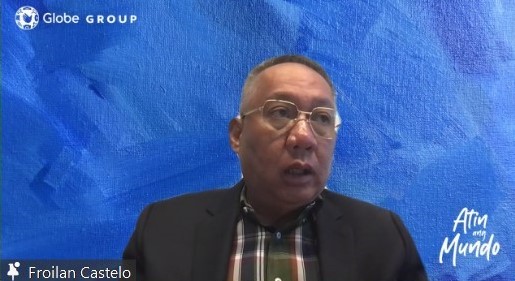 As part of the Company's thrust to accelerate its fiber business and make fiber-speed internet affordable to all Filipinos, Globe launched the revolutionary offering GFiber Prepaid last June. GFiber Prepaid is designed to reach the mass market segment which remains to be under-served. It aims to democratize access to fiber connectivity, offering a No Lock-Up, Unli Pay-Per-Use promos, and Buy Now, Pay Later options with GCash. With GCash's Buy Now, Pay Later feature, customers can pay in installments up to a 24 months using the app or pay with a credit line of up to ₱50,000. Customers can acquire a GFiber Prepaid service with a special introductory offer of a one-time fee of ₱1,499, inclusive of installation and seven days of unlimited internet. They can also choose from a selection of unlimited data promos with GFiberSurf299 for seven days, GFiberSurf549 for 15 days, and GFiberSurf999 for 30 days.
Moreover, GFiber Prepaid provides customers with a fully digital experience from application to scheduling of installation and account management. Customers may easily sign up for the service via the GlobeOne app. Also, as part of Globe's commitment to sustainability and circularity, GFiber Prepaid comes in recyclable and upcyclable packaging, which can be repurposed and used as a laptop stand.
Corporate Data business on the other hand, posted a record ₱9.1 billion revenues during the six-months period of 2023, surpassing last year's performance by 11%. This was mainly spurred by the strong demand for information and communication technology (ICT) services which grew 36% year-on-year with Globe's continued support to businesses on their digital transformation journey.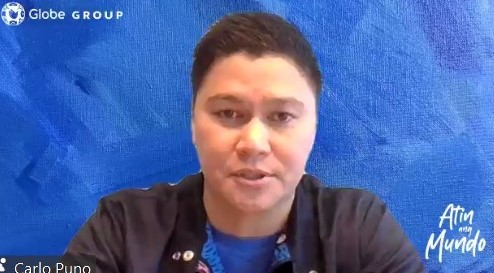 Furthermore, Globe's shift from telco to techco prompted the organization to expand its vision and place greater emphasis on digital solutions. The company has ventured into digital marketing solutions, venture capital funding startups, virtual healthcare, e-commerce, business outsourcing, adtech, edutech, media, and entertainment, among others. As of the first half of the year, its non-telco revenues soared to ₱2.8 billion from ₱1.9 billion in the same period of 2022. This stellar performance was due to the substantial contributions from ECPay, Asticom, and Adspark.
Meanwhile, Globe's total operating expenses including subsidy as of end-June of 2023 amounted to ₱39.9 billion, jumping from ₱38.3 billion reported as of end-June of 2022. This was largely attributed to the step up in costs for repairs & maintenance, administrative expenses, services and others as well as depreciation, partly cushioned by lower marketing & subsidy, staff cost, lease and provisions.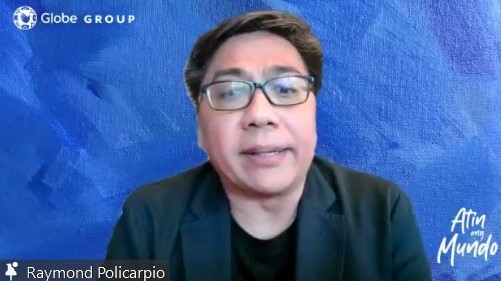 Globe Group's consolidated EBITDA ended at ₱40.5 billion, relatively flat year-on-year, as the 2% topline expansion was offset by the 4% surge in operating expenses (including subsidy). EBITDA margin which dropped from 51% to 50% this period, remains within Globe's guidance for the year.
Mynt, the Globe Group's fintech arm, has continued to outperform expectations. Its continued strong performance and steady user base and usage growth has led to an increase in its profitability. The Globe Group's share in Mynt's equity earnings amounted to close to ₱1.0 billion already, which amounts to more than 5% of net income before tax.
Total normalized net income for the first half of 2023 came in at ₱10.0 billion, an impressive 14% growth against the normalized income reported in the second half of 2022, which operated in a similar macroeconomic backdrop. Against the same period last year, net income dropped by 27%, mainly due to the increased depreciation expense as well as the 78% decline in total non-operating income, which was due to the one-time net gain of ₱8.5 billion (post-tax) reported last year from the partial sale of Globe's data center business. Excluding this one-time gain, normalized net income would have been ₱10.0 billion, or down by 11% compared to the previous year.
Accordingly, core net income, which excludes the impact of non-recurring charges, and foreign exchange and mark-to-market charges, closed at ₱9.9 billion for the period or up 22% on a sequential basis. Year-on-year, however, core net income similarly was down by 10%.
Globe's balance sheet remained healthy and gearing comfortably within bank covenants despite the increase in debt from ₱233.2 billion as of end-June 2022 to ₱250.0 billion this period. Globe's gross debt to equity is at 1.57x while gross debt to EBITDA is at 2.64x; Net debt to equity ratio is at 1.41x while net debt to EBITDA is 2.38x; and debt service coverage ratio is at 3.96x.
"The Globe Group continues to perform well during the first half of the year, despite facing macroeconomic challenges. We were consistent in delivering revenue growth on our mobile and corporate data businesses. More notable, we outperformed the industry with the upbeat growth trajectory of our digital solutions platforms" Ernest L. Cu, President and CEO of Globe Telecom Inc., said.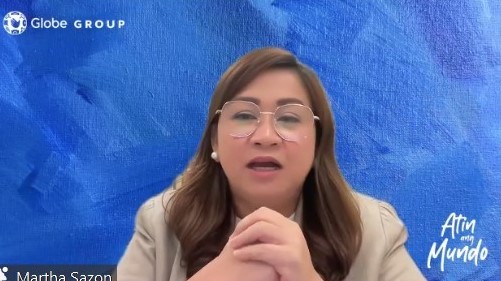 "We are confident that Globe will maintain its leadership in mobile going forward. The company is also well-positioned to adapt to the industry's changing landscape and take first mover advantage with its innovative digital solutions that deliver life-enabling services to Filipinos." Mr. Cu, added.
Key Business Highlights: Capex stood at ₱37.7 Billion for 1H'23, 25% YoY decline
Consistent with the company's efforts to bring free cash flow back to more sustainable levels, Globe invested ₱37.7 billion in capital expenditure (capex) as of the first six months of the year, or 25% lower than the similar period of 2022. Bulk of this capex amount or 90% was allotted for data requirements, as Filipinos spend the highest amount of time connected to the internet for telework, school, social media, entertainment, and online shopping among others.
Moreover, Globe built 542 new cell sites, and upgraded 5,087 mobile sites to LTE as of June 2023, in order to meet the rising data demands of its customers. The company also deployed around 148 thousand fiber-to-the-home (FTTH) lines, significantly lower than last year's rollout to maximize the utilization of its existing fiber inventory.
As a 5G pioneer in the Philippines, Globe continues to deploy 5G wireless technology nationwide. As of the first half of 2023, Globe has fired up 356 new 5G sites across the Philippines, increasing its 5G outdoor coverage to 97.44% of the National Capital Region and 91% of key cities in Visayas and Mindanao. Also, Globe logged 5.2 million 5G devices, breaching the five million mark in its 5G network for the month of June 2023.
Furthermore, Globe continues to expand its 5G coverage around the world, with its 5G roaming service now available in a total of 67 countries and territories. Globe's 5G footprint now includes Austria, (T-Mobile), Malaysia (Digi), Macau (CTM), US Virgin Islands and Puerto Rico (AT&T), Vatican City (Windtre), Northern Ireland, Scotland and Wales (EE), Russia (Megafon), and Northern Marianas (Docomo Pacific). Globe likewise partnered with more international telecom providers, including Hi3G in Denmark, SFR in France, Windtre in Italy, T-Mobile in the Netherlands, Slovak Telekom in Slovakia, Salt in Switzerland, and MEO in Portugal.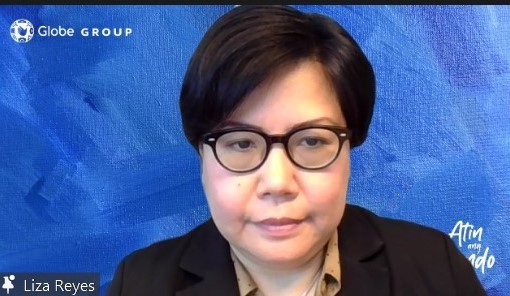 Staying true to its commitment to deliver the best and very reliable connectivity to all its customers across the Philippines, Globe once again has earned the most coveted recognition as the "Most Reliable Mobile Network in the Philippines" for the fifth time in a row, according to the global leader in fixed broadband and mobile network testing applications, Ookla®. Based on analysis by Ookla® of Speedtest Intelligence® 1Q2 2022, Q3 2022, Q4 2022, Q1 2023 and Q1-Q2 2023 data, Globe continued to dominate the industry, obtaining the highest consistency scores since the second quarter of last year. Globe achieved the highest Consistency ScoreTM of 83.64% in the first and second quarter of 2023, surpassing its record from Q1 2023 which recorded a Consistency ScoreTM of 83.39% and its competitors scores at 82.13% and 76.39% during Q1-Q2 2023. Likewise, Globe earned the "Most Available All Technology" mobile network at 92.63% in Q1-Q2 2023 beating the scores of its competitors which were at 91.56% and 91.13%.
Additionally, Globe was hailed as the "Most Consistent Fixed Broadband" in some areas in Metro Manila and several provinces in the country for the second quarter of 2023. It secured the highest consistency score2 of 89.04% in Las Pinas; 88.98% in Bustos, Bulacan; 88.63% in Mandaluyong, and 88.43% in Don Carlos, Bukidnon.
Globe's network expansion is in line with its commitment to the United Nations Sustainable Development Goals, particularly SDG No. 9, which underscores innovation and infrastructure as key drivers of economic growth.
Lastly, leading digital solutions platform Globe has been named the Philippines' strongest brand by Brand Finance, the world's leading independent brand valuation and strategy consultancy. In its 2023 annual report on the most valuable and strongest Filipino brands, Brand Finance highlighted Globe's impressive AAA brand strength rating and brand value of US$2.028 billion. These achievements underscored Globe's exceptional performance across its range of services.