Along the serene shores of Puerto Galera lies a culinary haven that captivates the palates of locals and tourists alike.
A gastronomic paradise, Il Capo Smoke Haus serves patrons with rich flavors of Italian cuisine made with a Pinoy twist, from burgers, pasta, and steaks, to a diverse options of hot and cold drinks.
Currently headed by the matriarch Maria Corazon Abante Dela Peña, or Maya, Il Capo is a family business that was born from the hard work of Maya's son Keith Limuel who is a cooking enthusiast.
Settling in Italy with his parents who were overseas Filipino workers (OFWs) then, Keith took a culinary course to personally study the traditional cooking techniques of Italy. Later on, he worked as a kitchen manager in a restaurant and with his knowledge about the ins and outs of food service, he went back to the Philippines to set up his own business.
"Nu'ng umuwi s'ya sa Pilipinas, nag-start na s'ya ng paggawa ng smoked bacon para sa mga turista. Maganda naman ang kita kaya pinagawa na namin itong dalawang palapag na building para sa restaurant," said Maya, proudly narrating their humble beginnings.
["When he returned to the Philippines, he began making smoked bacon for tourists. The earnings were good, so we had this two-storey building built for the restaurant."]
The pandemic temporarily stalled the opening of the business but as the tourism sector started to pick up, Keith captivated taste buds, serving meticulously smoked pork, beef, and sausages through the small booth he put up along the bays of Muelle.
"Nakilala s'ya tapos nung nagkakaroon na ng turista, in-open namin ito last year. Tama naman, nung in-open namin ito, lumalago na 'yung turismo. Timing na timing. Pagkatapos, nag-start na kami – January 8, 2022," Maya shared.
["He started getting recognized, and when tourists started coming, we opened it last year. It was just right when we opened it because tourism was starting to come back again. It was perfect timing. Then, we finally opened on January 8, 2022."]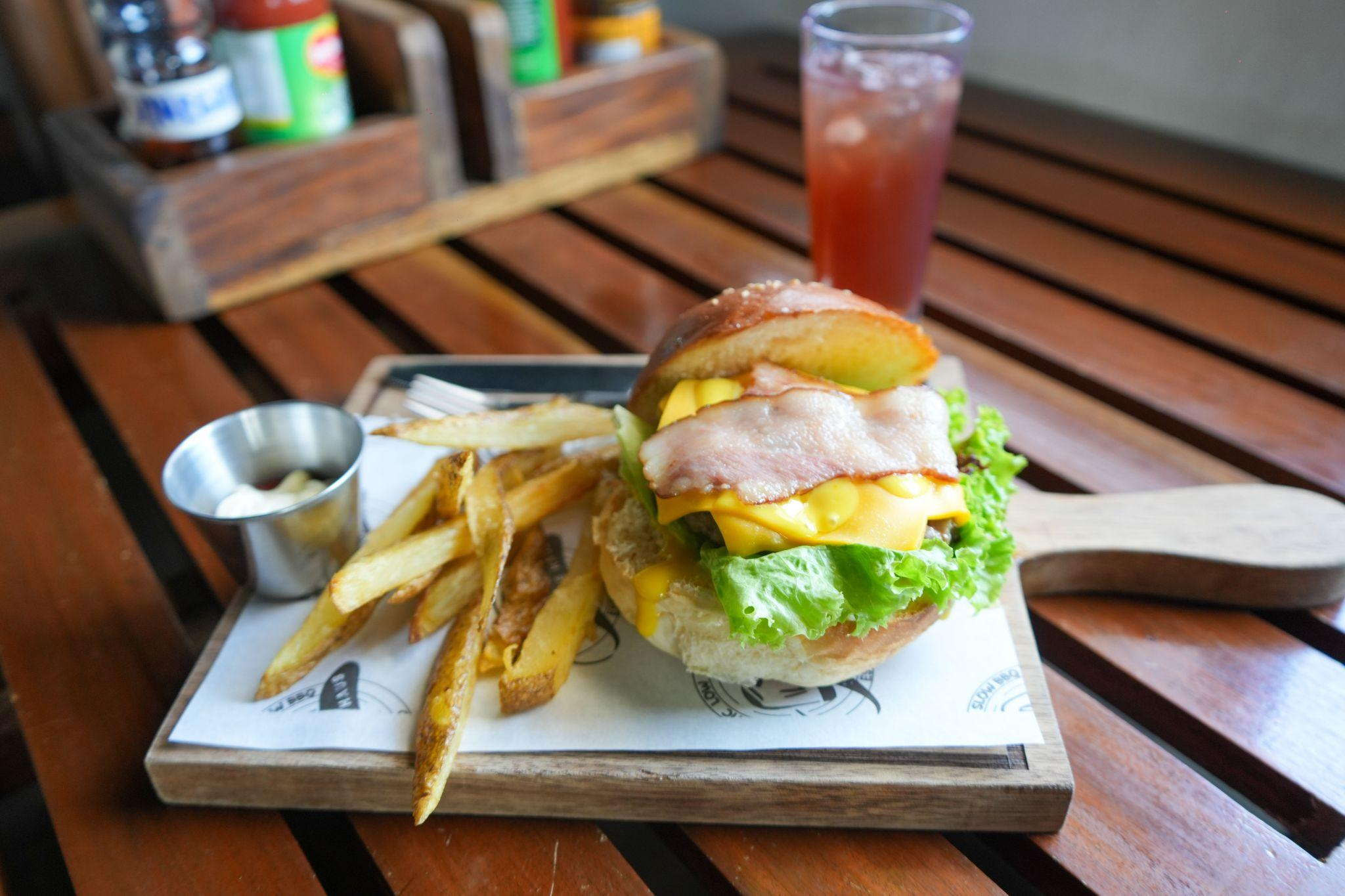 Known for its mouth-watering burgers, Il Capo has become a must-visit destination in Puerto Galera among tourists. The restaurant aims to add pizzas to its menu soon to give their customers a wider range of food choices.
One thing to be amazed by the restaurant is its walls donned with vintage wine bottles. Along with their cheesy and meaty burgers on the menu, Il Capo offers authentic Italian wines which the family diligently collected while overseas.
And with all its wares on display, the restaurant has now become a place for customers to take aesthetic Instagrammable pics, connect with friends, and share exciting stories over good food.
But to elevate the dining experience of patrons, Maya equipped the resto with robust connectivity through the country's leading fiber broadband provider Converge ICT Solutions.
"Napakalaki po ng deperensya sa amin ng internet kasi dati, 'yung data namin mabilis maubos. Kapag sa internet, lahat kami naka-connect at sa sounds, mas maganda at mas tuloy-tuloy 'yung Youtube," Maya said.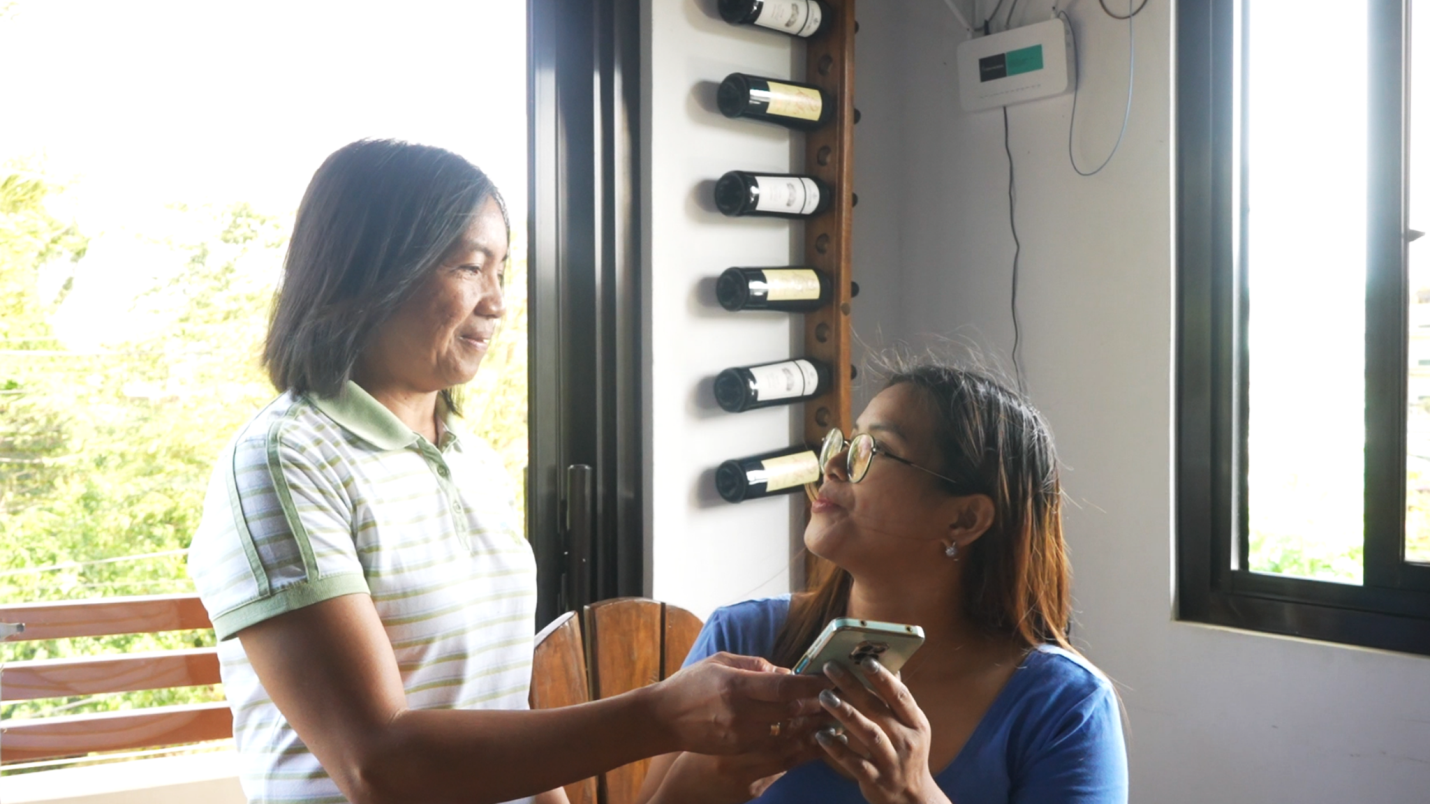 The restaurant is powered by the robust connectivity foundation from Converge. With its fast and reliable internet service, Il Capo enables its customers to stay online, elevating their overall dining experience.
["Our internet makes a significant difference because before, our data would quickly run out. But if it's the internet, all of us are connected, and in terms of playing sounds, it's better and more continuous when we listen on Youtube."]
"Sa posting naman namin, dati, hindi kami makapaglabas ng ads. Parang bali-balita lang. Pero itong nagkaroon kami ng malakas na internet dahil sa Converge, malawak na po 'yung nararating ng aming advertisement," she added.
["As for our posts, we couldn't put out ads before. But when we got strong internet because of Converge, our advertisement now reaches a wider audience."]
Converge offers flexiBIZ, an array of business-grade internet solutions designed for small-scale businesses looking for affordable and reliable connectivity to power up their operations. It features fast, secure, and customizable connectivity, catering to the unique requirements of MSMEs.
It comes in two variations with flexiBIZ Daytime providing businesses with speeds twice as fast during peak operations, and flexiBIZ Peak for a fixed maximum speed consistent throughout the day.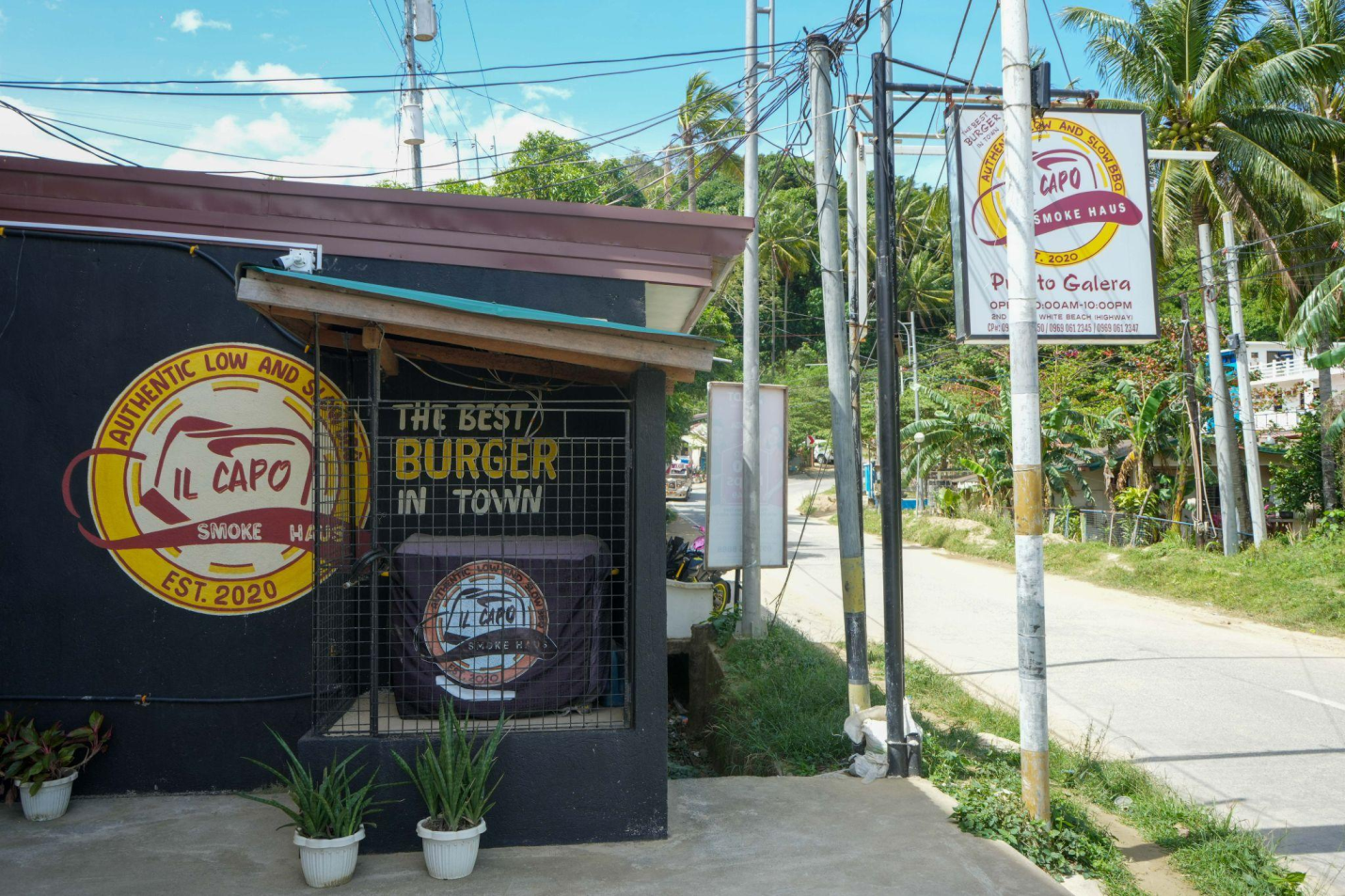 A bad place for a diet. Following a day of swimming and sunbathing, locals and visitors love to dine immediately at Il Capo Smoke Haus to enjoy delightful meals with their friends and family.
Amid the success of the business, Il Capo's culinary journey is far from over. Bolstered by the positive reception for its offerings and the support of its customers, the restaurant aspires to introduce pizzas to its menu soon, targeting the metro as its next prime location.
Currently, Keith manages another restaurant business named Red Tomato with his wife Jade, co-piloting their branches in Roxas, Oriental Mindoro and San Jose, Occidental Mindoro as Maya supervises the operations of Il Capo in Puerto Galera.