A fun-filled, memorable experience awaits those who will go to V1BE, a Booze and Arts festival, scheduled on October 27, 2023, at the SM Seaside City Cebu Concert Grounds.
Touted as a prelude to Cebu's annual Sinulog celebrations, V1BE, Cebu's biggest Oktoberfest celebration, offers wonderful surprises to those who plan to experience this first-of-its-kind event, not only for those in Cebu but also for neighboring regions and even in the entire Philippines.
L-Squared Productions Inc., organizer of V1BE, is committed to inclusivity by incorporating a wide range of options for guests, tapping on different brands to achieve the perfect vibe. The festival will offer various food brands and concepts as well to partake in the overall V1BE experience. As an Oktoberfest celebration, V1BE will be home to a wide variety of alcohol and liquor brands catering to different segments.
An Oktoberfest celebration will not be complete without live music. Live music takes center stage in V1BE as they will be featuring some of the biggest household and fast-rising names in the local music industry.
V1BE takes the inclusivity experience to a higher level. "For instance, we want to be a FOMO-inducing celebration to the Gen Z market. On the other hand, for millennials, we want V1BE to be an escape from the daily grind; a respite from their day-to-day," according to L-Squared.
Families and groups of friends could also enjoy V1BE as a venue for good vibes and good times. It can be a place for get-togethers or even for batch reunions. "Lastly, we also want V1BE to be a showcase of Cebu's greatness to its visitors – both domestic and foreign."
Indeed, V1BE differentiates itself from other music festivals by having immersive and highly engaging experiences inside the venue. Leisurely group activities will keep the fun going all day long – from beer pong games and activities of brands and partners. All these would make V1BE a whole vibe in itself; a memorable experience for everyone. V1BE's own Karnival concept – a space for country fair-style games and activities – will further lend a festive atmosphere.
L-Squared wants people to go to V1BE not only for drinks, music, or experiences. "We want our guests to go because it's a vibe they don't want to miss out on."
One can expect an OPM musical multiverse at V1BE. At least 11 headliners will perform at the festival. Iconic names in Rico Blanco, Urbandub, 6cyclemind, Shanti Dope, Gracenote, Chocolate Factory, and Agaw Agimat, as well as fast-rising stars Zild, Dilaw, Sunkissed Lola, and Hey June! will take the lead in providing spectacular entertainment. Talented performers from all over the country like Hey Moonshine, Paulo B, Skool Service, The Mox, Olkisrotom, and REIN will also take to the stage to showcase their talents.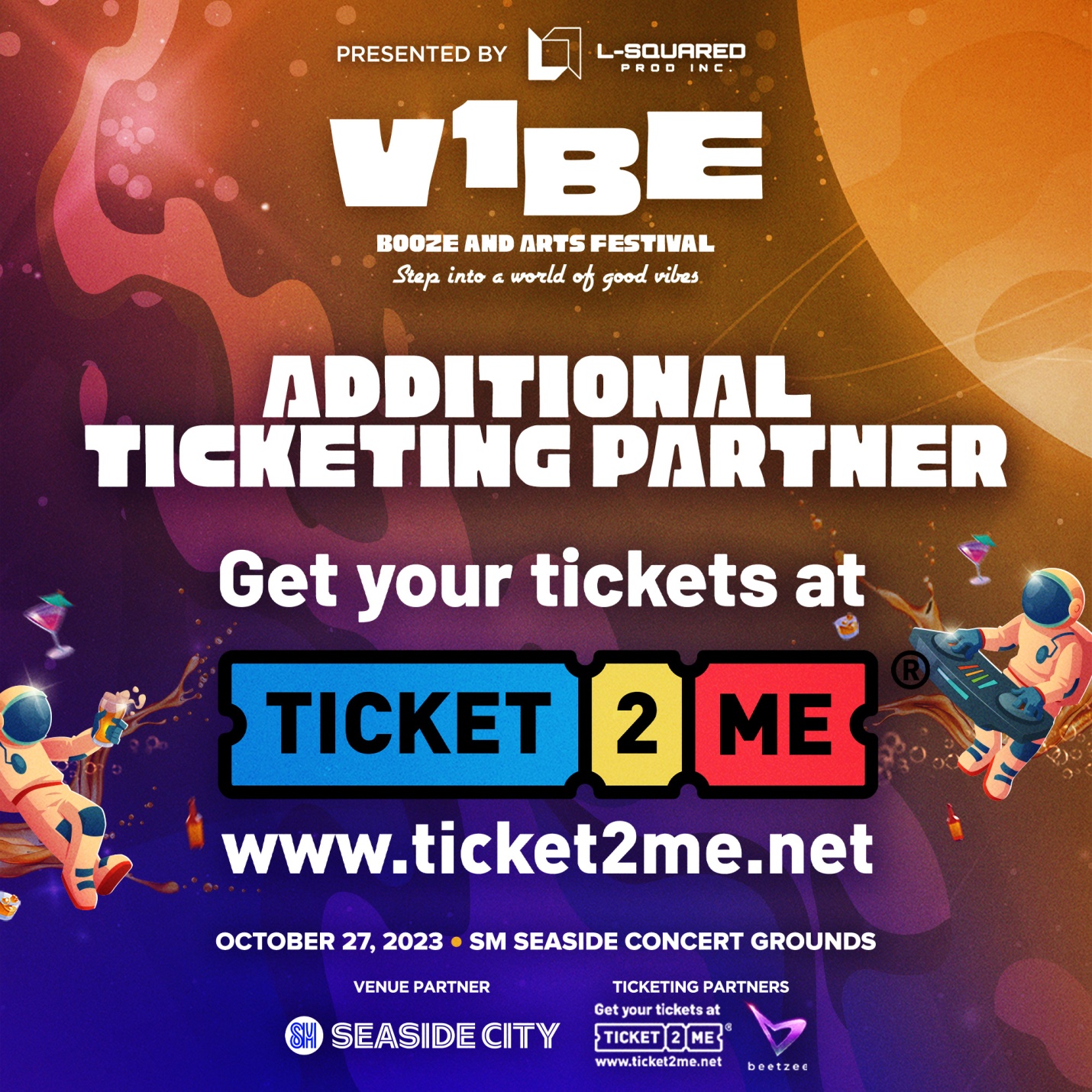 Tickets are now available at v1be.beetzee.com and Ticket2Me, V1BE's latest ticketing partner. Tickets are priced at P499 for General Admission, P999 for General Admission Plus, P999 for VIP,  P1,499 for VIP Plus, P1,999 for SVIP, and P3,999 for SVIP Plus.
In another first, V1BE offers 'Plus' ticketholders access to their V1BE lounges – a special area for more discerning customers. Every section – from General Admission, VIP, to SVIP – has 2 of these lounges housing tables and chairs, own exclusive bars and portalets, mobile charging stations, and even freebies such as drink vouchers. SVIP Plus ticketholders are in for a treat as their V1BE lounges are enclosed, fully airconditioned tents with a clear view of the main stage.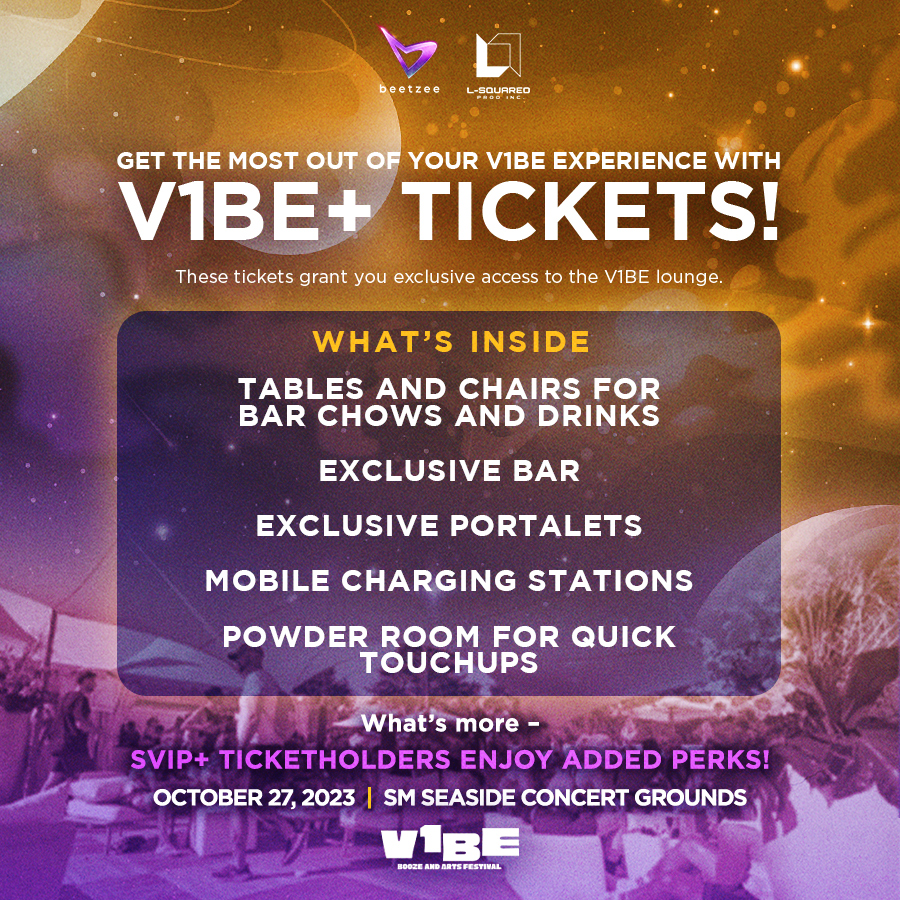 V1BE is the perfect celebration for everyone and for every occasion – from groups of friends, families, batchmates, coworkers, to dates, reunions, and even people in situationships.
You don't want to miss out on this grand Oktoberfest celebration! Get your tickets now and step into a world of good vibes only at the V1BE Booze and Arts Festival.
For more details and all the latest updates, don't forget to follow V1BE at @v1befest on Facebook, Instagram, and Twitter.