IRENE SINO-CRUZ
The first-ever luxury resort will soon rise at Bantayan Island with the groundbreaking of the P7.51-billion project implemented by the PhilSwiss United Holding Corp. on Wednesday, September 6, 2023.
The Ocoy Hotel & Villas project will feature 101 luxury pool villas to be built on a 9.3-hectare property with a mangrove area and a stunning view of the sea.
Heinz Zimmerman, chairman of PhilSwiss United Holding Corp., said the project will help place Bantayan Island on the international tourism map.
The project started as a dream in 2012 when PhilSwiss Stephan Roemer, a Swiss national with vast experience in the travel industry, came upon visited a unique, stunning place in the Philippines with beautiful beaches called Bantayan Island, recalls PhilSwiss chief executive officer Yvonne Sabordo vnoup, and Cebu-based businessman Oscar Chua, chairman of Simon Group of companies, established and registered the PhilSwiss United Holding Corp. in 2014.
PhilSwiss is focusing on luxury hotel and villas' development to cater to the high-end market.
Ms. Udomkunnae Burasari Group, a lifestyle & boutique management company. Ms. Udomkunnatum's Burasari group will manage the property.
The first-ever five-star hotel resort project in Bantayan Island aims to set the standard for luxury resort development as it features a white beachfront, a natural mangrove, and a beautiful lagoon. The project's 101 villas will meet the highest quality standards with elegant and modern finish combined with outstanding structural and interior design, a masterpiece by renowned Filipino Architect Ed Calma.
"Every aspect of The Ocoy Hotel & Villas has been meticulously crafted to provide an unparalleled experience," says Zimmerman. "From the stunning architecture to the serene surroundings, this project is a tribute to both luxury and the natural beauty of Bantayan Island.
"We have our key markets in Singapore, Hong Kong, Japan, South Korea, China and Dubai is a big market. We will focus on our key markets. And, we know that many of them are looking for second homes. We are confident this project will be a big success," he adds.
Meanwhile, Architect Calma explained that the villa design is patterned after that of a boat with a roof similar to the bow of a boat. The design will minimally touch the ground, the contours will remain, and the natural rocks, and trees maintained with coconut trees added to give it a more tropical feel. A sewage treatment plant will ensure that only clean water goes into the lagoon.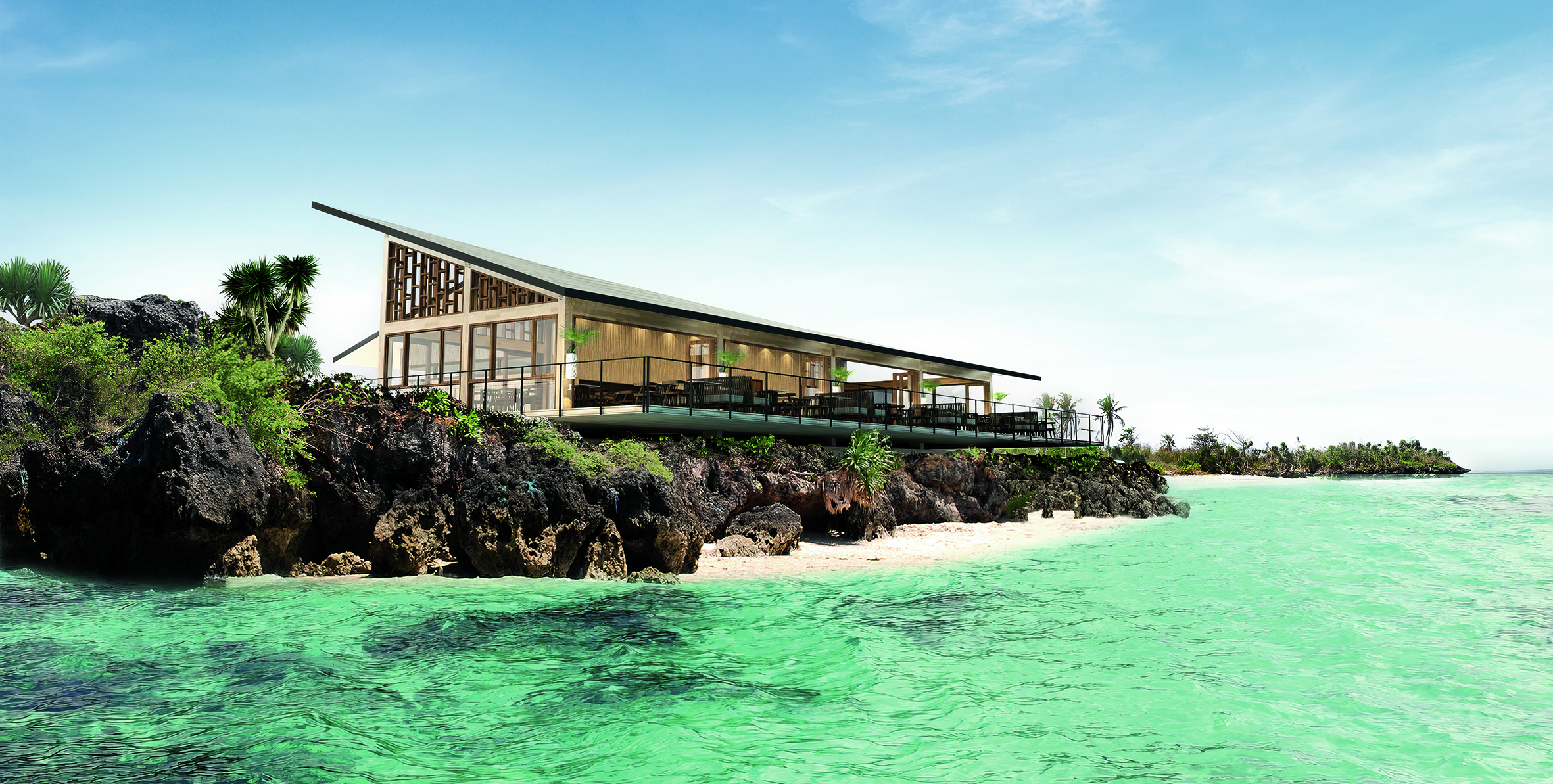 The resort amenities will include two exclusive restaurants and bars, a wellness and Spa, a gym, a basketball court, a tennis court, a kids club, a family area, and a family pool.
The construction of its 101 luxury villas will be implemented in phases. The villas will have the latest home automation technology and will use high-end materials, mostly sourced in the Philippines. Its furnishings will be by world-renowned designer Kenneth Cobonpue and Dedon Manufacturing Corp.
The company has acquired required licenses such as environmental compliance, license to sell, certificate of registration, development permit, building, and all local permits.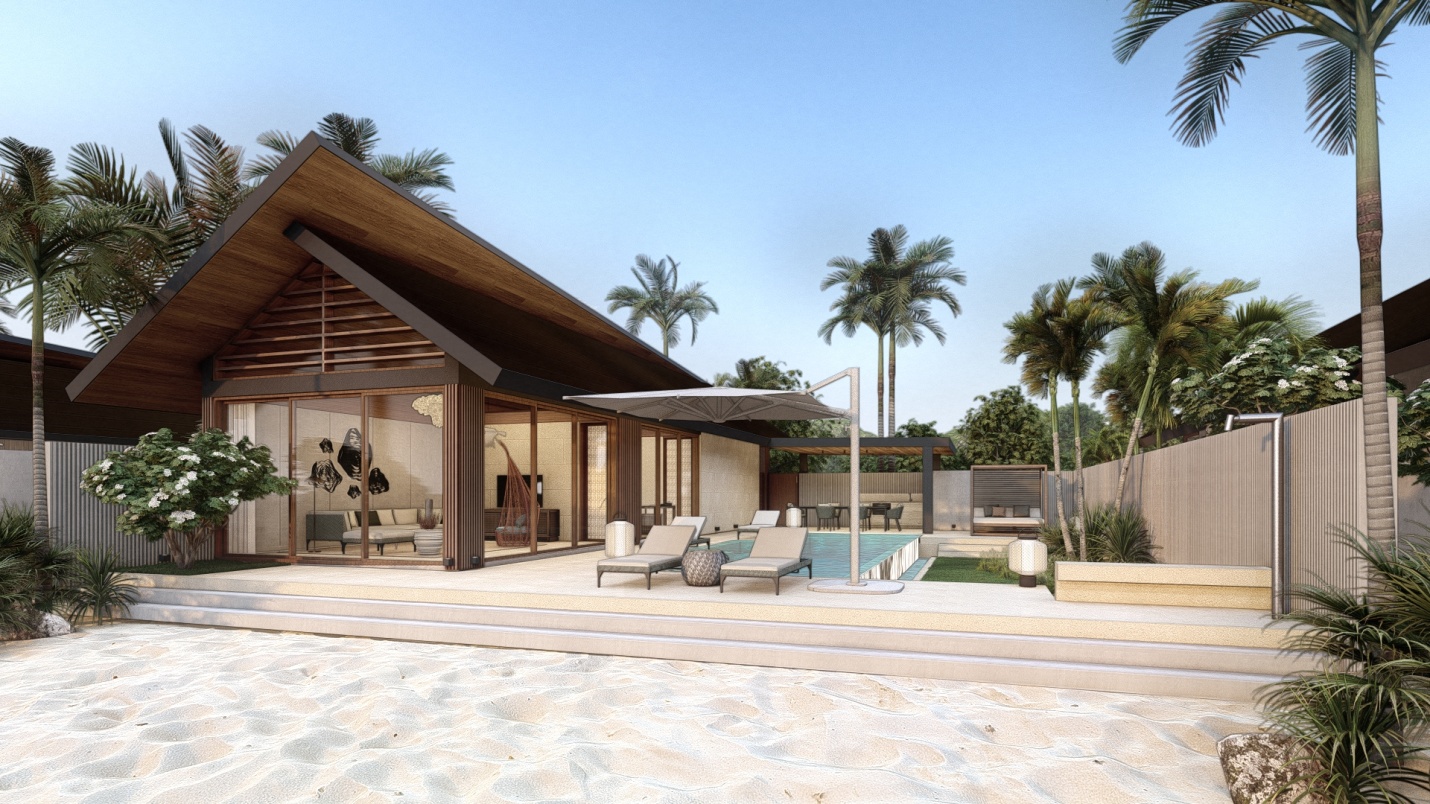 The project is introduced as a mixed-use property concept with the villas offered for sale either for luxury residences or for investment. Villa owners may enroll their villa into the hotel management to lease it as a source of passive income. The total land valuation is placed at P713.797 million.
For more information about the project, visit https://topline.ch/en/portfolio/the-ocoy/.