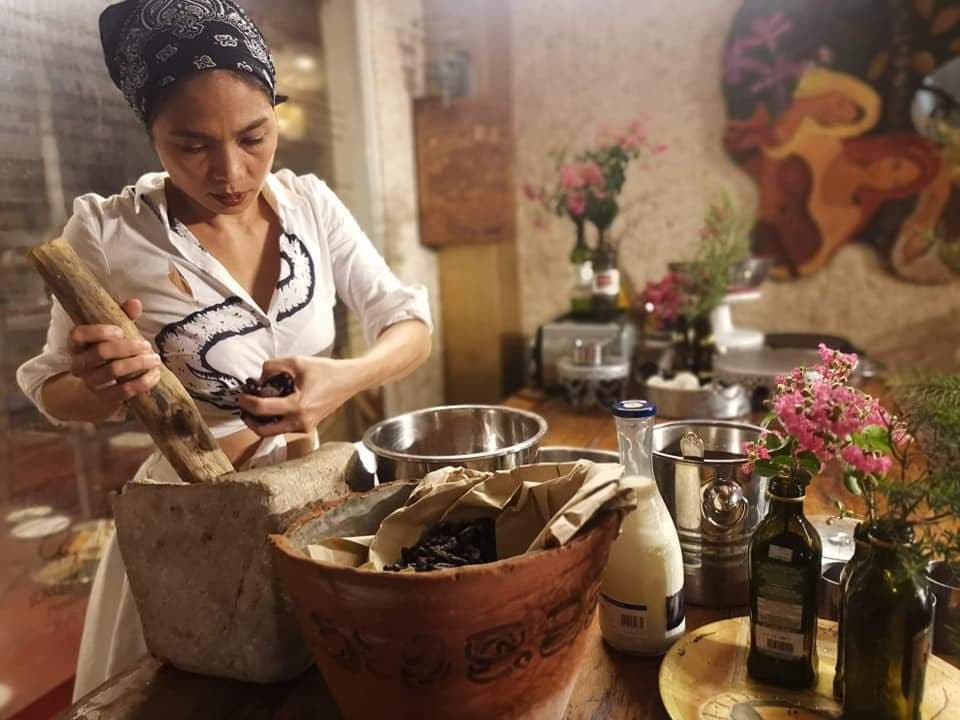 "Chocolate Island"
By: Robby Alugar
Chocolates are a small but integral part of people's lives. They can be unassuming yet also a symbol of a grand gesture. They come as a new experience or evoke memories of a time long past filled with flavours of nostalgia.
This segment of RMA News showcases the wonderful world of chocolates as it finds a renaissance in the Cebuano culture. New-world artisans craft the Visayan variant of the cacao, Criollo. Let's explore and create sweet memories as the sun rises and sets here on this Chocolate Island.
BREAD & CAKE OVERLOAD
Are you wondering where I got these freshly baked breads? I really thought that the Chocolate Queen Raquel Choa only develops chocolate products. To my surprise when I opened the two paper bags she sent me, ohhh! It's full of different kinds of bread! It was like we are having a bread party in the family. Raquel really expands her wings and put into action what she thought outside of the box. With her complete support system, which is her family… These breads turned out to be "extraordinary". Good that it came at the right time around 4pm where we usually take our afternoon snacks. We savour these freshly baked bread paired with the Unsweetened Dark Chocolate Powder drink which Raquel wanted me to try. The bread is also a perfect match with Hannah's orange and mango jam.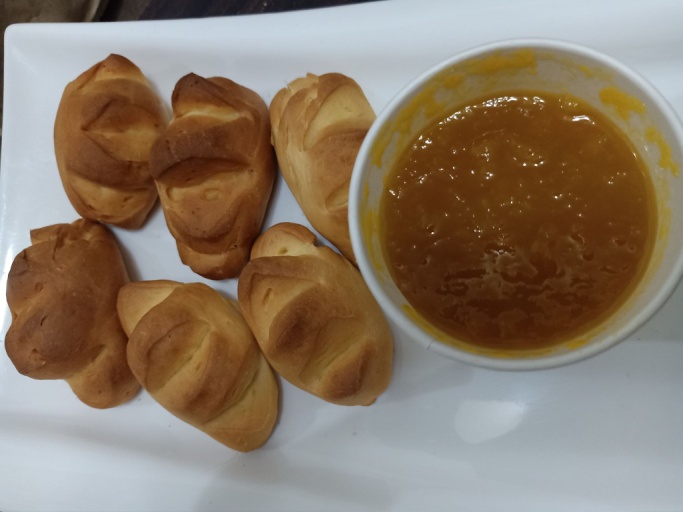 AJ's Pan Bisaya paired with Hannah's Mango Jam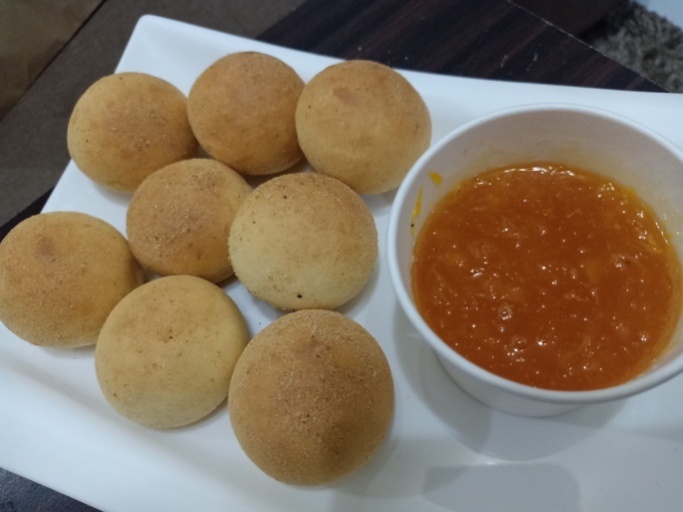 Jonathan's Pan de Sal paired with Hannah's Orange Jam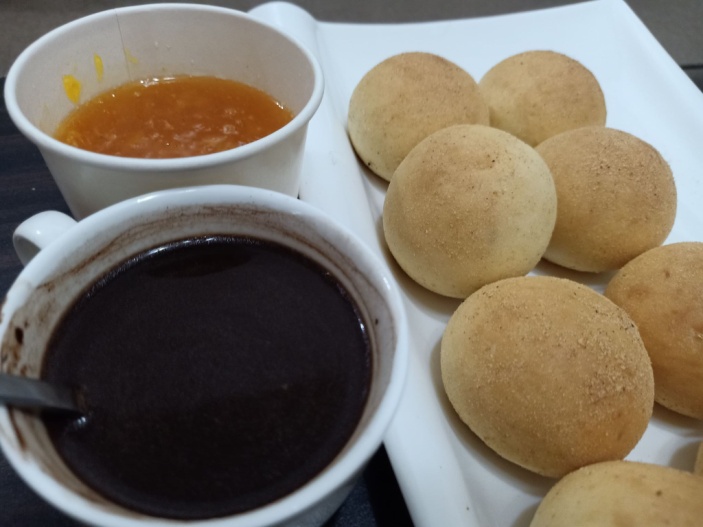 Unsweetened Dark Chocolate Powder drink perfectly match the pan de sal w/ orange jam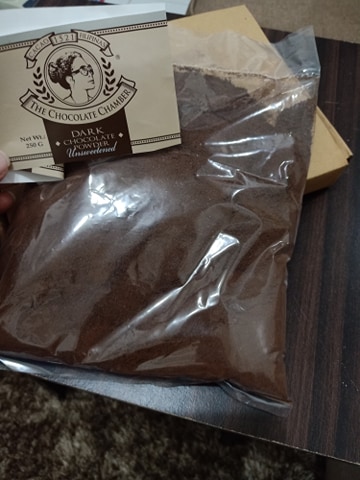 Dark Chocolate Powder Unsweetened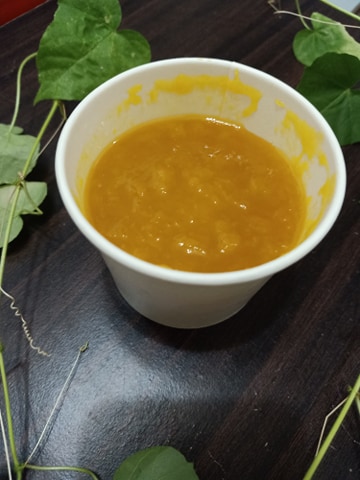 Hannah's Mango Jam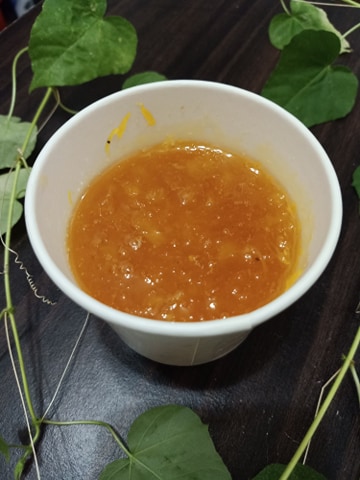 Hannah's Orange Jam
We really enjoyed savouring Hannah's White Bread Loaf, Jonathan's Pan de Sal and AJ's Pan Bisaya. I can't imagine we finished eating them all in one setting. That's how scrumptious their breads are.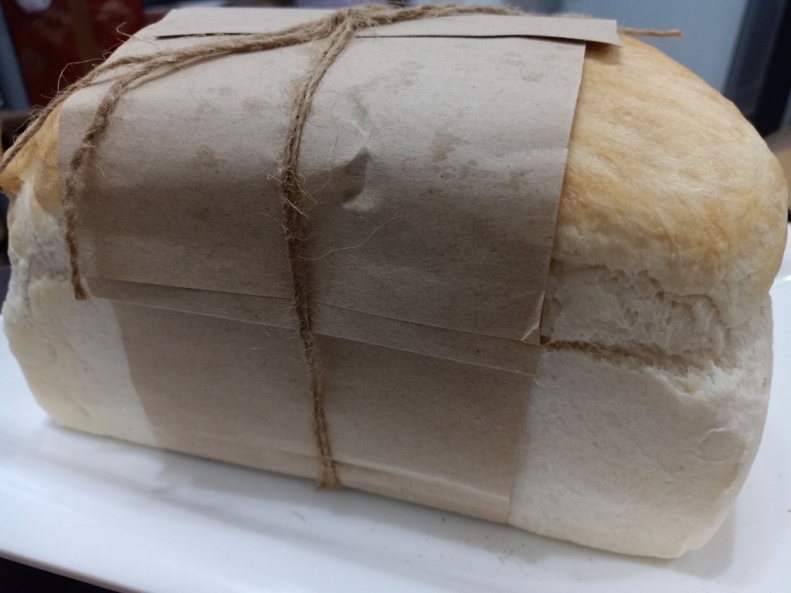 Hannah's White Bread Loaf
The Chocolate Chamber's bread creations were named after the children of the Chocolate Queen.
AJ's Pan Bisaya – AJ was the baker's apprentice. His brother, Jonathan, gave him his first lessons in baking. He would prepare the ingredients for a certain bread, weigh the ingredients, mix them and roll the dough to create the perfect shape of pan de sal – the first bread he got exposed to. That was years ago!
AJ preparing the bread dough
Jonathan's Pan de Sal – Jonathan is in-charge of production and grinding the cacao beans. Jonathan got acquainted with baking through his mother back in the province when he was 13 years old. There was no oven but baking was made possible with a re-purposed empty drum that was converted into an oven with wood to fuel the furnace.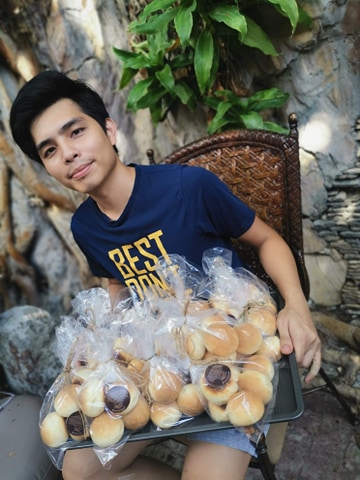 Jonathan and his Pan de Sal
Hannah's White Bread Loaf – This is just one of the creations of "The Spiller of the Beans". Being the able assistant of the Chocolate Queen, people already started calling her as "Chocolate Princess". I am scheduled to meet Hannah this week at Casa de Cacao so I can personally get to know more about this very talented lady and explore more of her creations. I was told that during this quarantine days she's been very busy discovering and creating different varieties of bread and chocolates.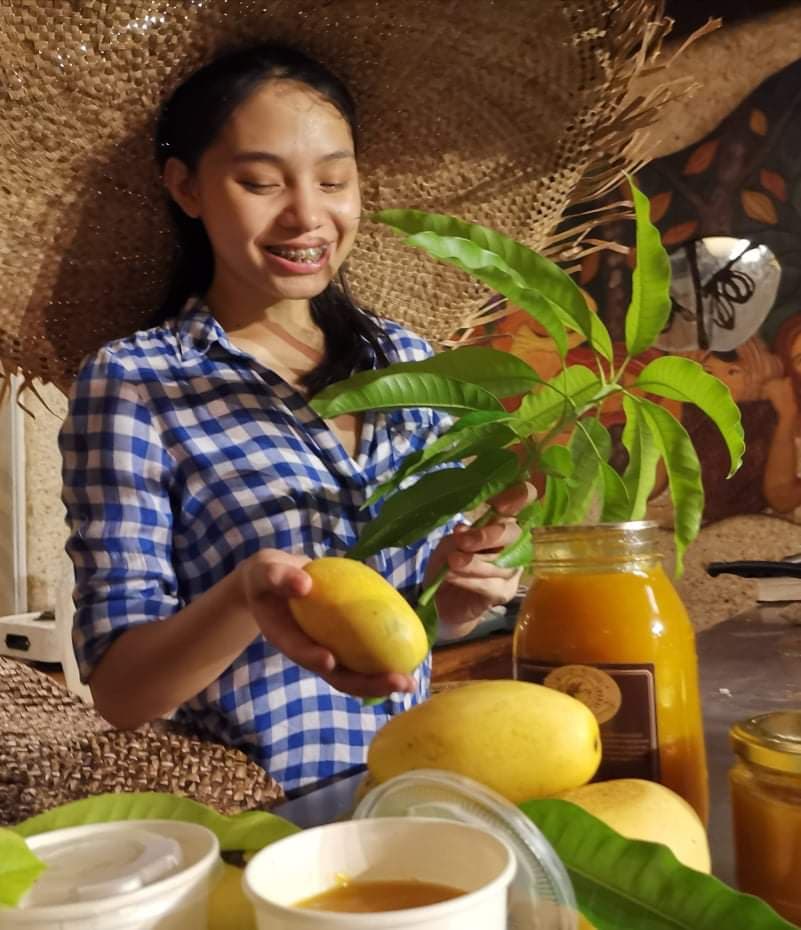 Hannah, The Chocolate Princess
So much about the bread, how can I resist these chocolate muffins especially made by the Chocolate Queen for my kids.. She told me this is not part of the menu but I prefer to post this in this "Chocolate Island" Series for its worth telling for.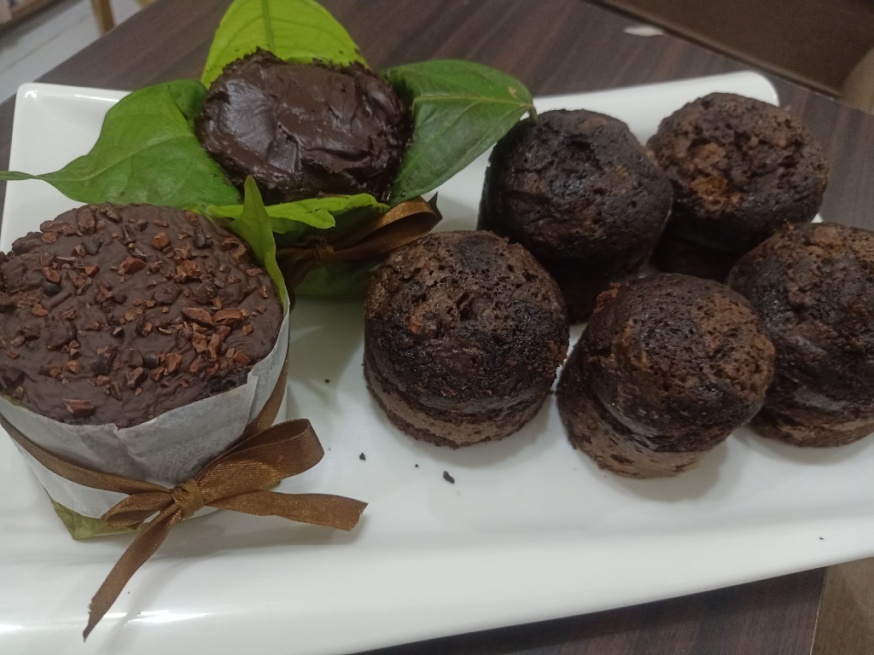 The mini cakes and chocolate muffins
The chocolate cake melts in your mouth. So delicious! According to my friend Herminia Go, who is also a regular buyer of TCC products, once you've tasted TCC's Chocolate Cake, then you don't want to try anymore the other chocolate cakes. That's how satisfying the newly created mini cakes of Raquel.
Well, you must really try their truly Filipino made products. Something to be proud of!
You can place your orders and pick-up at Ralfe Gourmet Chocolate Boutique located at 3349 Topaz St., Casals' Village, Barangay Mabolo, Cebu City.
You may call these numbers for reservations at 09175561521 and 09176287661. They also deliver via Lalamove or Angkas.