Pacific Outsource Teleservices: From Trial to Triumph!
By: JM Jalaron Fuerzas
Pacific Outsource Teleservices, a leading Philippine-based provider of high performance lead generation and telemarketing services, helps companies of all sizes to lower their cost of acquisition, increase sales, and build longer, stronger as well as more profitable customer relationships.
Just like every self-built business, Pacific Outsource Teleservices began its early days of operations from scratch and eventually worked its way to the top, successfully acquiring recognition and relevance in the industry as it continues to expand its services and expertise that ranges from appointment setting, telemarketing, lead generation to data verification.
"When I thought about co-founding this business, it was not just about the money. It was more about me proving myself to those people, including my aunt and parents— especially my father Toledo City Former Comelec Head Atty. Federico S. Sanchez—who initially doubted my capabilities to build and run my own company." said Pacific Outsource Teleservices co-founder Jaime Sanchez.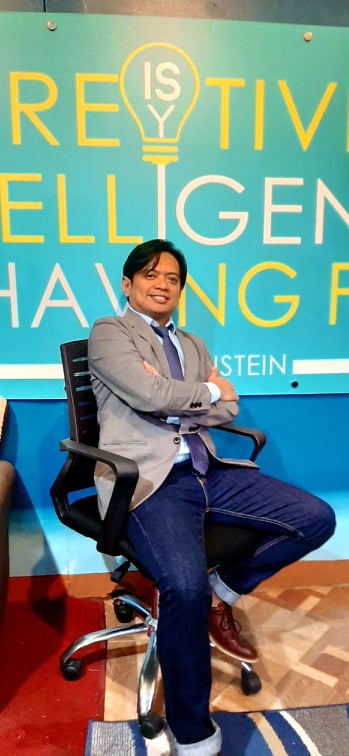 Pacific Outsource Teleservices Co-Founder Jaime Sanchez
Sanchez admitted he's had a hard time establishing a spot in the industry that he's in today, partly because of the lack of support from his immediate family and those people whom he had initially thought would be at his back to help him realized his goals.
In his early years as a student, Sanchez didn't achieve any academic awards. But that didn't stop him from eventually acquiring significant success little by little.
In his second year in high school, he took Filipino summer classes which paved the way for him to graduate and later on landed at ACT College. His first job was with Far East Bank in 1997, followed by being an Operator for Infopage which is a paging company in the preceding year.
In January 2005 he was rushed to Cebu Doctors Hospital and was confined in the intensive care unit due to Guillane-Barre Syndrome—a rare disorder in which one's body's immune system attacks the nerves. He had experienced annointment of the sick by a priest, but has managed to survive.
The following year, Sanchez managed 30 Agents under UKlink in Lahug. This breakthrough opened a lot of doors of opportunities for the hopeful and determined businessman.
From 2009 to 2014, he was able to work in Singapore and tried his luck on being a Telesales Executive for Standard Chartered Bank and Assistant Manager for a corporate events company.
In 2015, Sanchez returned home and ventured into home based business in Toledo. He later co- founded JCS Marketing Services (Pacific Outsource Teleservices).
He stated that one of the compliments of having this business is seeing people happy for giving them a livelihood that impacts their daily lives. Financial aspect is just a bonus.
Sanchez co-founded Pacific Outsource Teleservices without a single cent. In the process, he even approached well-known capitalists in Toledo City, some of whom were his relatives, but they had their own reservations about the project. However, Sanchez considered such decline a blessing in disguise, thinking perhaps it was destiny that he do things on his own.
Finally, five years later in 2015, Pacific Outsource Teleservices was built which started as a home based telemarketer that catered Singaporean clients.
According to Sanchez, the biggest challenge he and his co-founder had to face as the business officially began operating was the recruitment of the core team who would be the main foundation of the workforce since Toledo City provided them with less talent availability. But dealing with SG clients went smooth-sailing, considering he had a 5-year experience working in Singapore.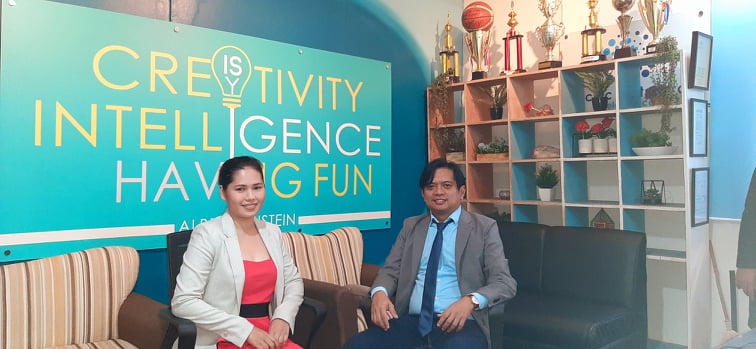 Jaime Sanchez with Pacific Outsource Teleservices Co-Founder & Finance Director Marjorie Abella
Sanchez foresees the outsourcing business to be a "booming business" in the next 5 years, citing that even with the development and skyrocketing popularity of computer-generated a.i's, most companies would still need an actual, living person to negotiate and deal with clients.
Sanchez is hopeful that they will continue to grow and prosper despite the on-going COVID-19 pandemic that greatly affected the BPO industry in the country. "We used to have 25 employees prior to the outbreak of COVID-19. Unfortunately, we had to cut it down to 12." However, he assured that they would probably resume application once everything goes well under the "new normal".
To date, Pacific Outsource Teleservices have 15 Singapore-based clients and just recently, they have expanded their services to Australia and New Zealand.