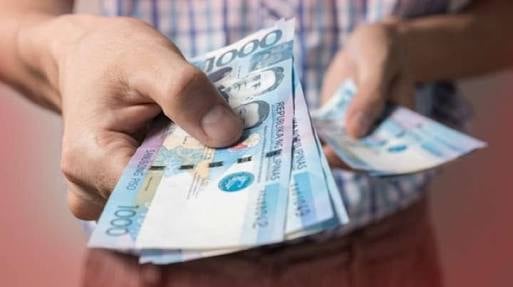 Around 585,376 poorest-of-the-poor households in Cebu province are eligible to receive the second tranche of the emergency cash aid of the government under the Social Amelioration Program (SAP).
Josephine Belotindos, social welfare officer V of the Department of Social Welfare and Development (DSWD) Central Visayas, however, said there is no schedule yet as to when the second tranche amounting to P6,000 per household will be distributed.
"We are doing the necessary preparations and we have already submitted our work and financial plan (to our Central Office) last May for the second wave of the emergency financial assistance," said Belotindos during the virtual press conference of the Regional Inter-Agency Task Force on the Management of Emerging Infectious Diseases (RIATF-MEID 7) earlier today.
The total amount for the second tranche is P3.5-B, said Belotindos.
Only Cebu in Central Visayas is qualified for the second tranche of the cash aid, being the only province that remained under an enhanced community quarantine (ECQ) status for the month of May.
Under the Bayanihan to Heal as One Act, only areas under ECQ or modified ECQ are entitled to the second tranche of the SAP.
Admitting that the budget for the first tranche was insufficient to cover all qualified indigent households, Belotindos said the left-out families that were not previously included can receive the cash aid in the second tranche.
"We continue our validation of beneficiaries in the first tranche. For eligible families who were left out but did not receive the emergency cash assistance, they will now be covered in the second wave of the financial aid," said Belotindos.
Belotindos said there are 237,468 identified left-out families in the four provinces of Cebu, Bohol, Negros Oriental, and Siquijor.
DSWD-7 also submitted a budget of P1.4-B for payment of the SAP for the left-out families in the region.
To hasten the distribution of the financial assistance especially in geographically isolated and disadvantaged areas (GIDA), Belotindos said they will be hiring 50 special disbursement officers (SDOs), and together with the military will lead the distribution in the identified GIDA localities.
The fidelity bond premium of the hired SDOs will also be increased with a total equivalent of P2-M, said the DSWD-7 officer.
Belotindos said they are currently identifying the digital platforms for the distribution of cash assistance in non-GIDA areas, which is hassle-free with intended beneficiaries personally receiving the money.
The push for the digital platforms in the payment of the SAP was necessitated, as issues on irregularity in handing out the emergency cash aid in the barangays were reported.
In Cebu, DSWD-7 identified 146,180 GIDA areas for the second tranche of SAP distribution and 111,684 GIDA areas in the whole region for the eligible left-out families. (fcr/PIA7)