Year's back when I visited Singapore for a Logistics Conference together with my bosses, food has always been on top of the list. Trying out Singapore's best cuisines is a must thing to do to keep you going and to survive the long walks while exploring the exciting places.
You should try their famous Hainanese Chicken Rice. All restaurants claim that they have the best Hainanese Chicken Rice so it's really up to you to choose which restaurant you feel comfortable dining in after a day's tour.
I've been craving to taste this cuisine here in Cebu until I saw a post from my friend Ronald recommending to try Mae's Hainanese Chicken Rice. I immediately contacted the owner and placed my order for delivery on Father's Day.
I actually featured Mae's Hainanese Chicken at RMA News last week since we featured daily the providers of essential goods and food items as our way of promoting e-commerce and providing our local online sellers easy and hassle-free access to consumers while traditional buying-and-selling schemes are still restricted amidst the COVID-19 pandemic.
At last, my family was able to savour this mouth-watering dish in time for lunch today as we celebrate the Fathers Day. I highly recommend Mae's Hainanese Chicken. The hearty Hainanese Chicken Rice is so authentic where my kids have eaten a lot of it especially the soup where you really can savour its pure chicken broth. The chicken is so tender that we dipped it into the four condiments that go with it. What a satisfying lunch indeed!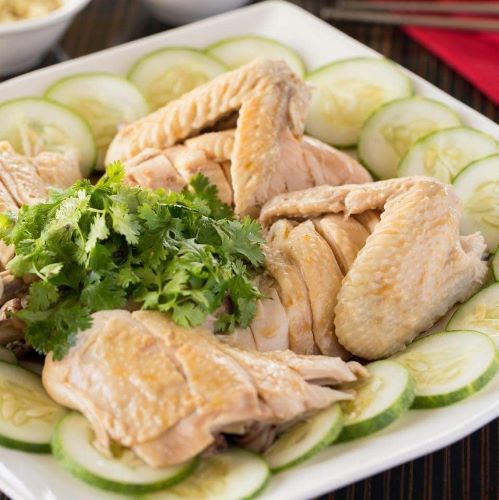 I remember the son of my boss would asked her mom to take home Hainanese Chicken Rice straight from Singapore airport. Now, there's no need to go to Singapore to taste this famous cuisine. For the price of Php1, 200 you can already get 1 whole set of Hainanese Chicken Rice. It already comes with their fragrant and delicious chicken rice, soup and condiments. One order can feed 5 hungry adults. They also offer a Solo Hainanese Chicken Rice Set for only Php 280. May it be for the whole family or for just one person, it's really a perfect dish for any celebration!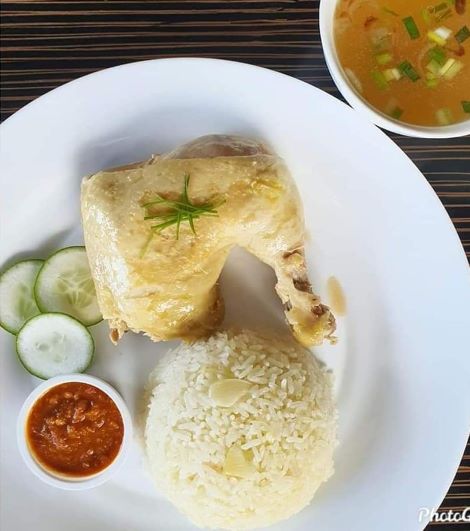 For your orders, you may contact this number at 09173240205 or simply send them a message at their FB Page Mae's Hainanese Chicken. They are located at Granite Industrial Corp. Bldg. Hernan Cortes St., Subangdaku, Mandaue City. All orders must be a day ahead.