IRENE SINO-CRUZ
Do you have plans of visiting places you dreamt of going to? Here's your chance to fulfil your dreams.
The upcoming Cebu Travel Catalogue International (CTCI) 2023 once again offers cheap flights and thrilling tour packages.
Now on its 7th year, the CTCI 2023 highlights the resiliency of the travel and tourism industry even as it fuels the spark of post-pandemic revenge travel, a testament that reliable travel partners stay with you every step of the way in the travel show and beyond, according to a statement from the Cebu Travel and Tours Alliance (CTTA), the organizer of the event.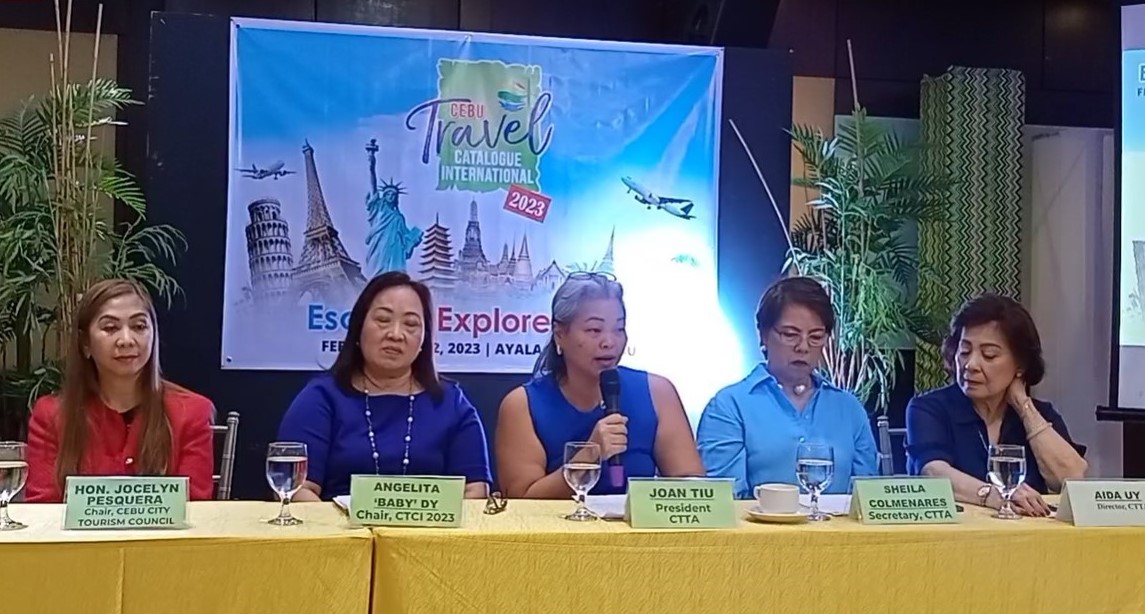 According to CTTA president Joan Tiu, the CTCI is now on its 7th year of boosting travel and tour industry in a 3-day showcase of exceptional deals and travel packages to local and international destinations.
"This year, the vibrant CTCI 2023 will take everyone on an enjoyable ride from February 10 to 12, 2023 at the Ayala Cebu with the theme "Escape, Explore, Enjoy!." Expect more opportunities to escape to fulfil your travel dreams, explore wherever you want to go, enjoy every moment," Ms. Tiu told reporters and bloggers.
The tourism stakeholders in Cebu has been successful in pushing for revenge travel after the pandemic adversely affected the tourism industry, noted CTCI chairperson Angelita "Baby" Dy.
"Now more and more travel restrictions have eased in popular local and international destinations. This is an exciting prospect for all on the road to recovery, and the Cebu Travel Catalogue International 2023 is yet another milestone for the travel and tour industry," Ms. Dy pointed out.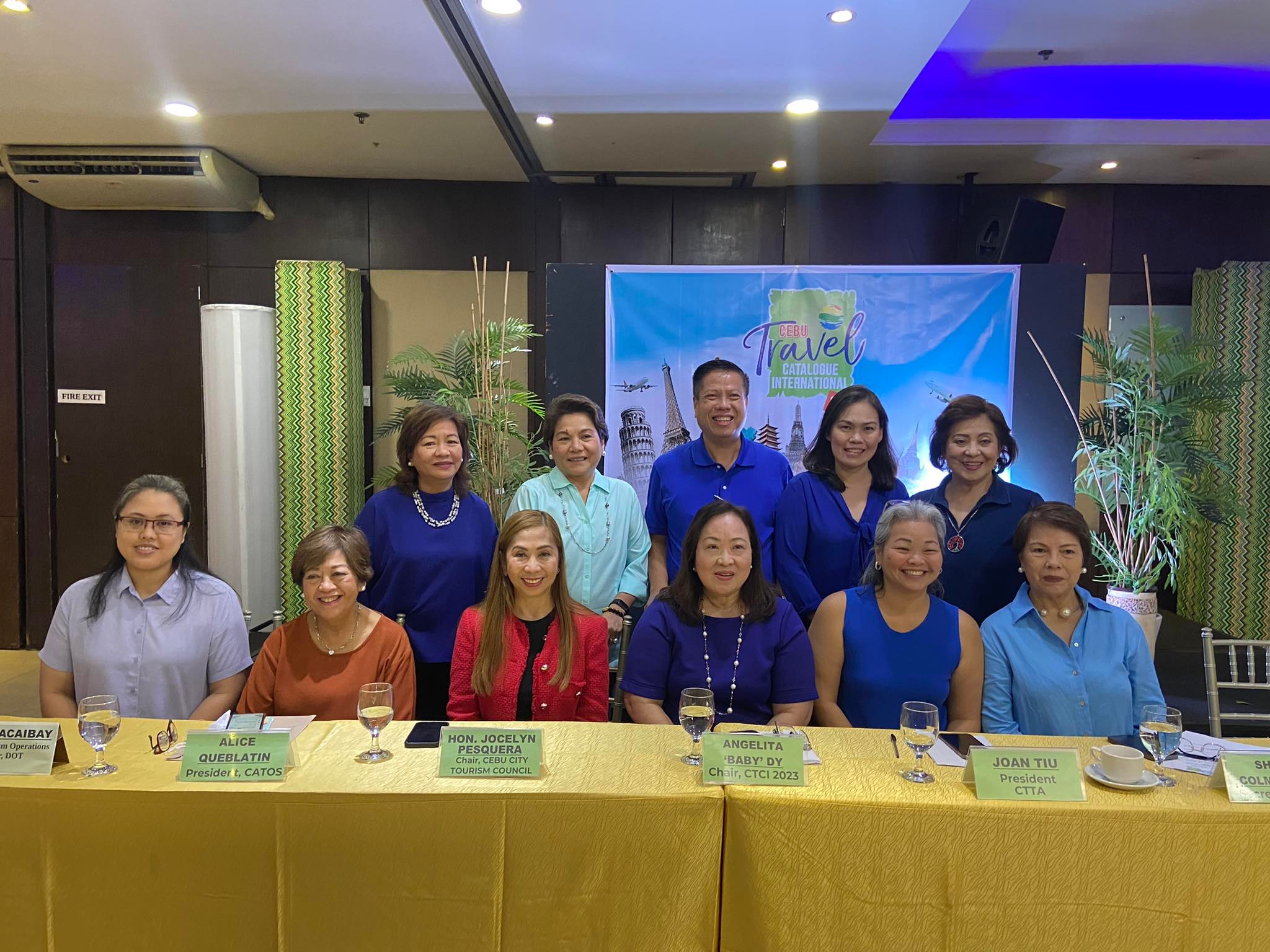 The CTCI will also feature performances alongside a guided exhibit tour, exciting onstage activities with special guests, a daily raffle draw, the much awaited travel show mini-concert and the travel auction. Top airlines, hotels and resorts, and travel and tour companies are showcasing remarkable packages and special offers, she added.
The CTTA will continue to exert efforts and explore the road to recovery, turning passions into reality again, Ms. Dy said.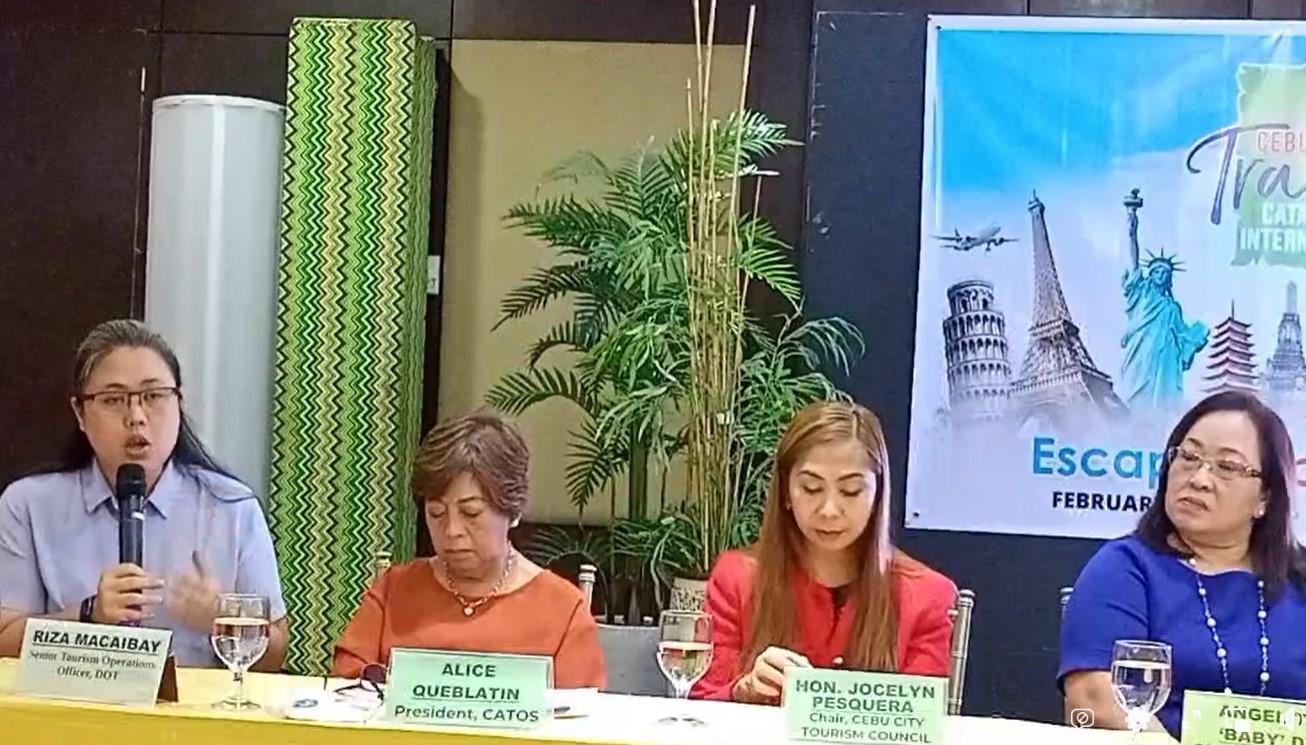 Meanwhile, Ms. Riza Macaibay, senior tourism operations officer of the Department of Tourism Central Visayas, noted the increase in tourist arrivals, mostly domestic, last year.
Ms. Macaibay said that the advocacy of DOT-7 before the borders were opened to international tourists was to start with domestic tourism.
"We saw the potential and growth of our domestic tourism last year with the efforts of our local leaders in the (Cebu) province and cities of Lapu-Lapu and Cebu. We really saw last year there was a very big increase. The domestic tourism was really the lifeblood of our tourism industry," she said.
From January 2022 to September 2022, tourist arrivals in Central Visayas reached 2.2 million, Ms. Macaibay said. The bulk of arrivals of around 1.8 million, between 70 to 80 percent, are domestic and foreign tourists are over 300,000.
Cebu alone recorded 1.8 million tourists, with the domestic visitors reaching 1.5 million and foreign tourists at 370,000, she said. The DOT-7 has projected the total number of tourists in 2022 could reach about three million.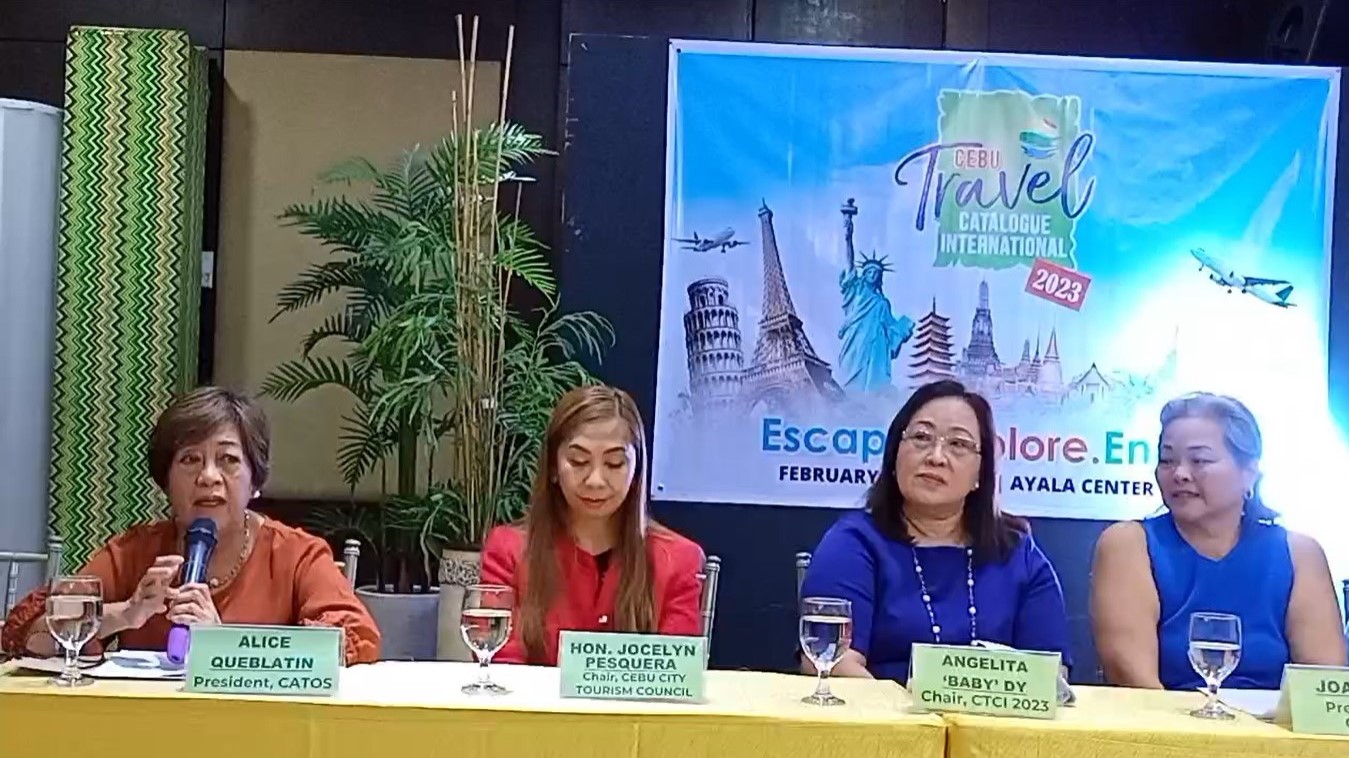 On the other hand, Ms. Alice Queblatin, president of the Cebu Alliance of Tourism Operations Specialists (CATOS), pointed at the importance of developing inbound traffic through the establishment of new connections to other places such as Zamboanga and Tawi-Tawi and the strengthening of connections between Cebu and Cotabato.
Ms. Queblatin cited statistics from the Mactan Cebu International Airport showing that there was a 300-percent increase in the number of people coming from Mindanao going to Cebu.
"We would like to explore and create packages that link us to our Mindanao brothers," she said. On the newly opened route of Cebu to Baguio, she revealed that they are getting inquiries and small arrivals from Baguio.
CATOS is also aligning their programs according to the thrust of the Department of Tourism, which will conducting familiarization tours for their counterparts from other areas.
The association will also continue their strong partnership with the island destinations of Boracay and El Nido, she added.