The Globe Group closed the year with all-time high consolidated service revenues reaching ₱158.0 billion, up 4% year-on-year. Corporate data and mobile services, complemented by the continuous growth from non-telco services, mainly drove the topline expansion as more Filipinos adopt the digital lifestyle. Total data revenues as a percentage of total consolidated service revenues increased to 81% from 80% last year.
The mobile business sustained its upward performance, ending the year with ₱107.5 billion compared to ₱104.4 billion reported the previous year and the second highest in company history. The revenue improvement came mostly from prepaid with greater public mobility and the resumption of face-to-face classes and work. Total mobile revenues comprised 68% of the total service revenues, with the total mobile customer base ending at 86.7 million in 2022.
From a product perspective, mobile data revenues posted a record ₱83.8 billion for the full year of 2022 or 8% higher versus ₱77.8 billion in 2021. Mobile data traffic likewise soared to 4,658 petabytes as of end-December of 2022, surpassing the 3,733 petabytes reported in the preceding year. Mobile data now accounts for 78% of mobile revenues from 75% last year. On the other hand, mobile voice and mobile SMS revenues ended at ₱14.9 billion and ₱8.8 billion, lower year-on-year by 13% and 5%, respectively.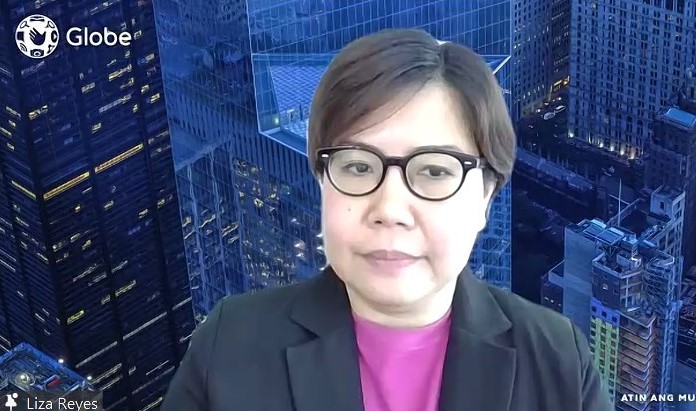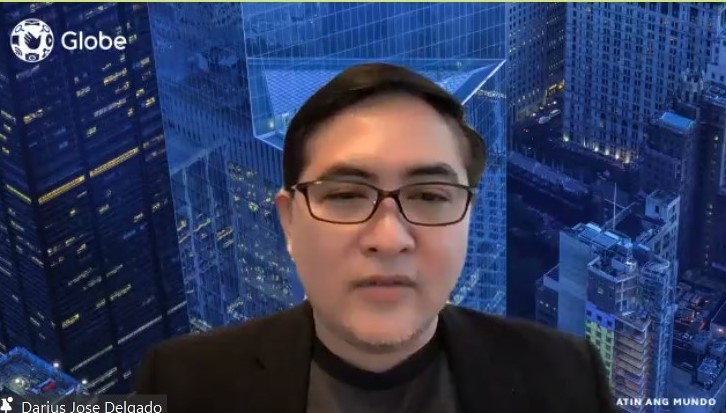 With Globe's expanded fiber footprint, postpaid fiber subscribers and revenues posted a year-on-year increase of 35% and 84%, respectively. The increasing fiber adoption among Globe customers drove the continued migration of home prepaid wifi (HPW) subscribers to fiber. However, this increase in fiber revenues was not enough to cover the decline in the legacy businesses, as the Home Broadband business further declined in the fourth quarter, ending the year at only ₱27.1 billion from ₱29.4 billion a year earlier. Similarly, total Home Broadband subscriber count now stands at 2.6 million or down by 30% year-on-year, with HPW data traffic declining to only 450 petabytes as of end-December 2022 from 808 petabytes a year ago.
Despite the performance of the fiber business, the addressable postpaid fiber market has reached saturation levels with the wider market remaining underserved. Public clamor for reliable and more importantly, affordable internet connectivity continues. In response to this, Globe has shifted its focus to prepaid fiber, which it believes will open the industry to a new segment that could potentially drive the next phase of growth for the Home Broadband industry. One such prepaid offering is TMBayan Fiber WiFi, a public WiFi service where subscribers can connect their devices and have access to the internet. With this service, sari-sari stores, town plazas, community centers and other neighborhood convergence areas can become WiFi hotspots. As of end-January 31, 2023, Globe has fired up 652 TMBayan Fiber WiFi hubs in the National Capital Region (NCR); Luzon including Bulacan, Pampanga, Cavite, and Laguna; Visayas, specifically, Cebu and Tacloban; and Mindanao, including Davao del Norte, Davao del Sur, and Zamboanga. Globe expects to launch even more prepaid fiber products into the market by the 2nd quarter of 2023, to complement its current fiber offering.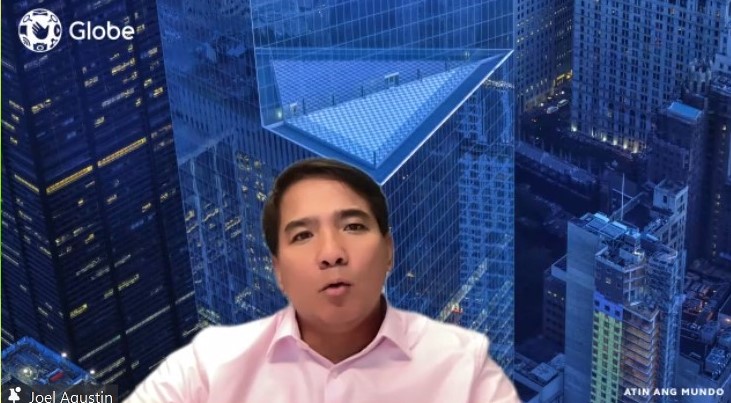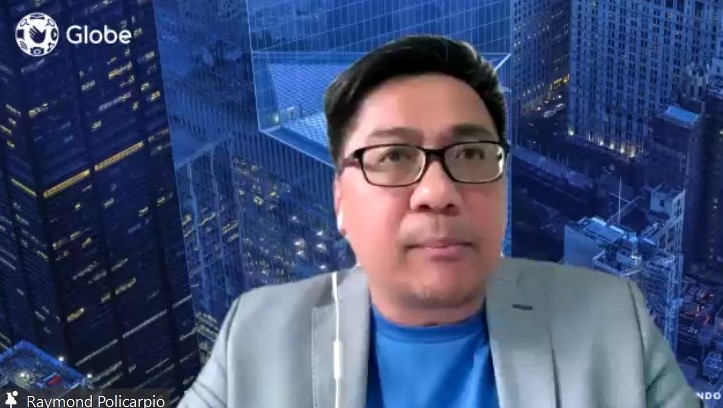 Corporate Data on the other hand, posted an all-time high revenue of ₱17.2 billion or 21% increase from a year ago due to the strong traction from information and communication technology (ICT) services which grew 89% year-on-year as more companies rely on business application, cloud, and data center services.
As Globe continues to expand its beyond telco initiatives with a growing portfolio of digital companies in spaces such as fintech, healthtech, adtech, and entertainment, its non-telco revenues jumped to ₱4.2 billion in 2022 from ₱2.0 billion last year. The substantial revenue contributions from ECPay, Yondu, and Asticom led to its outstanding performance in 2022.
Total operating expenses including subsidy stood at ₱78.9 billion for the full year of 2022, or 2% higher from a year ago. 2022 was a challenging year with several macroeconomic and external factors causing almost all expense line items to increase. These increases were partially offset by the declines from lease, services, marketing and subsidy, due to cost management initiatives employed by the company.
Full year 2022 consolidated EBITDA stood at a record ₱79.1 billion or 6% higher from 2021 with the topline expansion of 4% offsetting the growth in operating expenses (including subsidy). This enabled overall EBITDA margin to increase to 50% from last year's 49%, in line with full year guidance. With the EBITDA expansion and this year's non-operating income, which fully covered for the 11% increase in depreciation charges, net income reached ₱34.6 billion or up by 46% than the ₱23.7 billion reported in 2021.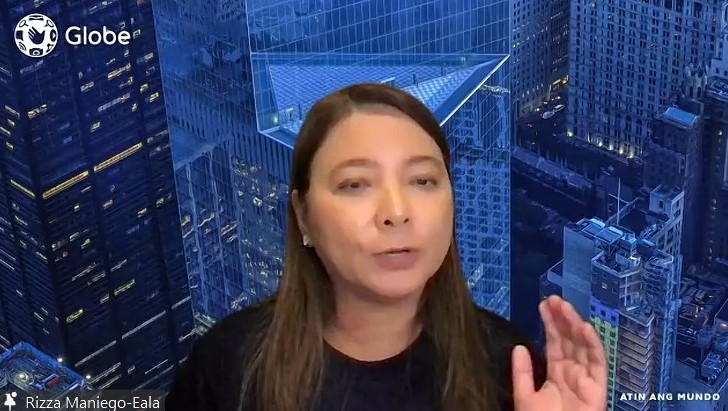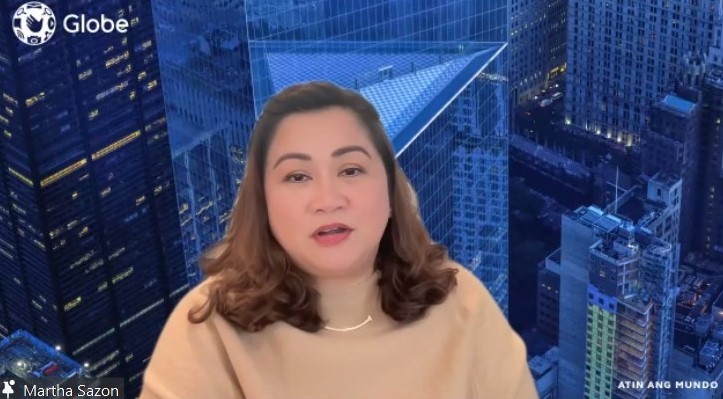 Total non-operating income of ₱10.7 billion as of end-December of 2022 was attributed to the one-time net gain of ₱8.4 billion (post-tax) on the partial sale of Globe's data center business reported in the first quarter of 2022 and the net gain of ₱6.2 billion (post-tax) from the sale and leaseback of its tower assets. Excluding these one-time gains, normalized net income would have been ₱20.0 billion, or up by 13% year-on-year.
Accordingly, core net income, which excludes the impact of non-recurring charges, and foreign exchange and mark-to-market charges, ended at ₱19.2 billion for the period versus the ₱21.2 billion from the year earlier. Similarly, normalized core net income was 1% higher from last year.
On the back of several initiatives executed by the company in 2022, the balance sheet has remained healthy and gearing comfortably within bank covenants despite all the headwinds that materialized in 2022 and debt increasing from ₱210.1 billion as of end-December 2021 to ₱233.2 billion this period. Globe's gross debt to equity is at 1.53x while gross debt to EBITDA is at 2.35x; Net debt to equity ratio is at 1.43x while net debt to EBITDA is 2.20x; and debt service coverage ratio is at 3.82x.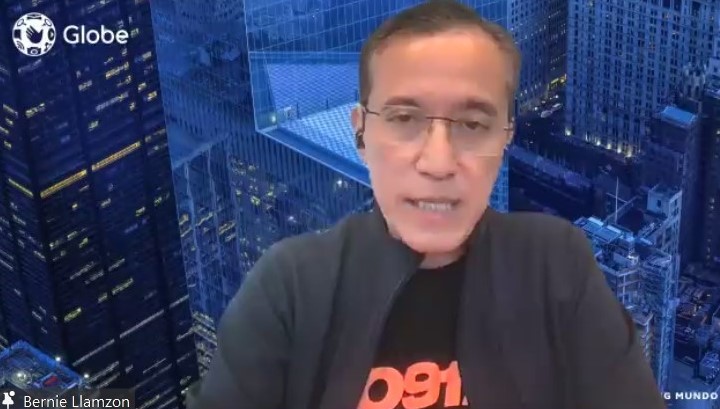 "Despite 2022 being a challenging year marked by inflationary pressures, high interest rates and weakened consumer confidence, Globe once again showed resilience. We are happy that the Globe Group closed the year with strong topline and EBITDA growth. We also achieved momentous milestones in 2022 where we closed the country's largest-ever tower sale and leaseback agreement. In addition we successfully concluded our first stock rights of er in over two decades and raised ₱17 billion despite challenging market conditions.
As we strive to future proof our network performance, provide better customer experience, and continue with various digital innovations to address the everyday pain points of our fellow Filipinos, we are optimistic that our beyond-telco initiatives will help enable the Philippines to become a truly digital nation." Ernest L. Cu, President and CEO of Globe Telecom Inc., stated.