SPOTV is excited to announce that its mobile app, SPOTV NOW, will be streaming the 12th Annual Circle Chart Music Awards live from the KSPO DOME in Seoul on 18 February 2023. The live stream will be free and accessible to all SPOTV NOW users, making it a treat for all music and K-POP fans alike.
The Circle Chart Music Awards (formerly known as the Gaon Chart Music Awards) is a premier music awards show honouring the best and brightest in the industry, with 95% of music data awarding the people in the music industry. Nominees for this year's awards include top-selling acts such as BLACKPINK, ITZY, BTS, IU, SEVENTEEN and more.
This year's event promises to be a night to remember, co-hosted by DOYOUNG of NCT and MIYEON of (G)I-DLE, the red-carpet event will feature performances from some of the biggest names in music including TXT, ENHYPEN, aespa,, Kep1er, NMIXX, BSS (SEVENTEEN), BE`O, STAYC, and YENA, as well as an array of up-and-coming artists poised to take the industry by storm.
Don't miss the chance to witness the biggest names in music come together for a star-studded night of awards, entertainment, and performances. Get ready to celebrate with an epic night of music and stars, as SPOTV brings the Circle Music Awards 2022 live to fans.
Stream the Circle Chart Music Awards 2022 SPOTV NOW on February 18th, 2023, starting at 1800hrs KST / 1700hrs PHT.
SPOTV NOW is available in Hong Kong, Indonesia, Malaysia, the Philippines, and Singapore on Google Play Store and App Store.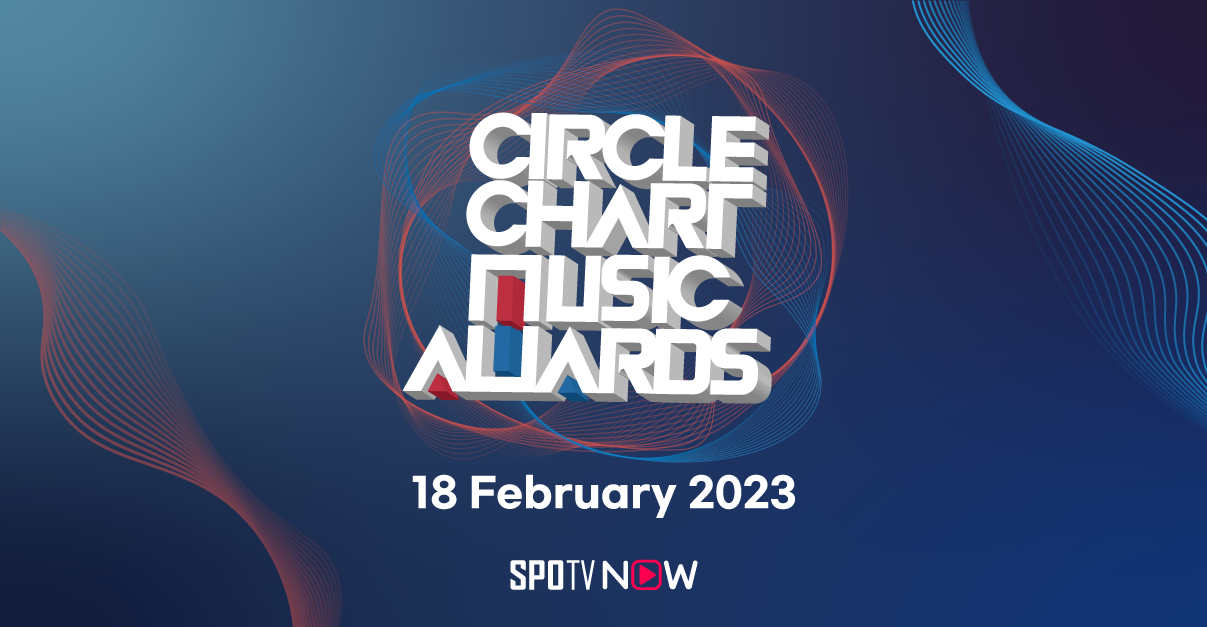 About Circle Chart Music Awards
In July 2022, Korea's premier pop music chart 'gaonchart' rebranded as 'CIRCLE CHART' and launched the Global K-pop chart which draws from K-pop data from all over the world. In line with this change, the previous 'Gaonchart Music Awards' has been rebranded as the 'CIRCLE CHART Music Awards' for the global audience. Powered by fair and accurate chart data, CIRCLE CHART now looks to its 12th year of keeping record of K-pop history. http://circlemusicawards.com/eng/index_ori.php
ABOUT SPOTV NOW
SPOTV is a subsidiary of Eclat Media Group from South Korea. As its Southeast Asia subsidiary, it is registered and based in Singapore in October 2021. The group runs the Number One sports network in South Korea, SPOTV, and has other lines of business, such as print, advertising, and PR. SPOTV runs two regional sports channels, SPOTV and SPOTV2, and is currently distributed across territories in Southeast Asia and select East Asia territories such as Indonesia (First Media, MNC Vision, K-Vision, UseeTV, MAXstream), Hong Kong (Now TV), Malaysia (Astro, Unifi TV), the Philippines (Cignal, Skycable), Singapore (Singtel TV, StarHub TV), Thailand (TrueVisions), and selected East Asia territories such as  Macau (Macau Cable TV), and Mongolia (Univision).
SPOTV NOW (mobile app) is available in Hong Kong, Indonesia, Malaysia, the Philippines, and Singapore with other markets to follow.  By providing more content and reaching out to a wider audience, avid sports fans can conveniently watch live, on-demand, and exclusive content on SPOTV NOW, whenever they prefer, wherever they are.
SPOTV broadcasts globally renowned sports properties such as MotoGPTM, Wimbledon, US Open (tennis), The Open Championships, World Table Tennis, Badminton World Federation Events as well as Asian popular sports including the Korean Baseball League (KBO) competition.
SPOTV seeks to be an inclusive and dynamic platform that profoundly engages Asian sports fans.