MINERVA BC NEWMAN
TOKYO, Japan — Taiheiyo Cement Corporation (TCC) president and representative director, Masafumi Fushihara signed a letter-of-intent (LOI) with Philippine Trade Secretary Alfredo Pascual on February 10 at the Palace Hotel in Tokyo, Japan for more investments in the Philippines.
Philippine President Ferdinand "Bongbong" R. Marcos, Jr., in his Japan State Visit, witnessed the signing for 35 deals selected from a lot of Japanese enterprises' projects to take into the importance for the Philippines, two days after his bilateral meeting with Prime Minister Fumio Kishida.
"Pascual notes the intention of Taiheiyo Cement Philippines to expand its operations in the country with the kiln renewal project that will increase its cement production capacity," announced the lady host during the signing.
"TCC intends to upgrade the clinker production line, set of storage silos and raw material yards to introduce state of the art production line designed to reduce CO2 emission from energy use by more than 10 percent," the lady host added.
TCC, through the Taiheiyo Cement Philippines, Inc. (TCPI) started considering a distribution terminal to facilitate the expansion of its sales of cement in the country, the signed LOI indicated.  The Taiheiyo Group has already fulfilled its commitment to expand investments in a jetty and marine belt conveyor project, addition of ancillary buildings and new production facility at its San Fernando plant in Cebu Province.
In progress for two years now is TCPI's Kiln Renewal Project valued at ¥30 billion or ₱12.4 billion that will increase the company's cement production capacity to three million tons per year.
After TCPI had its old plant decommissioned and dismantled, it will operate after project completion by mid-2024 with an upgraded clinker production line, grinding facilities, storage silo and raw material yard.  The new state-of-the-art production line is designed to reduce CO2 emissions from energy use by more than 10 percent, noted the LOI.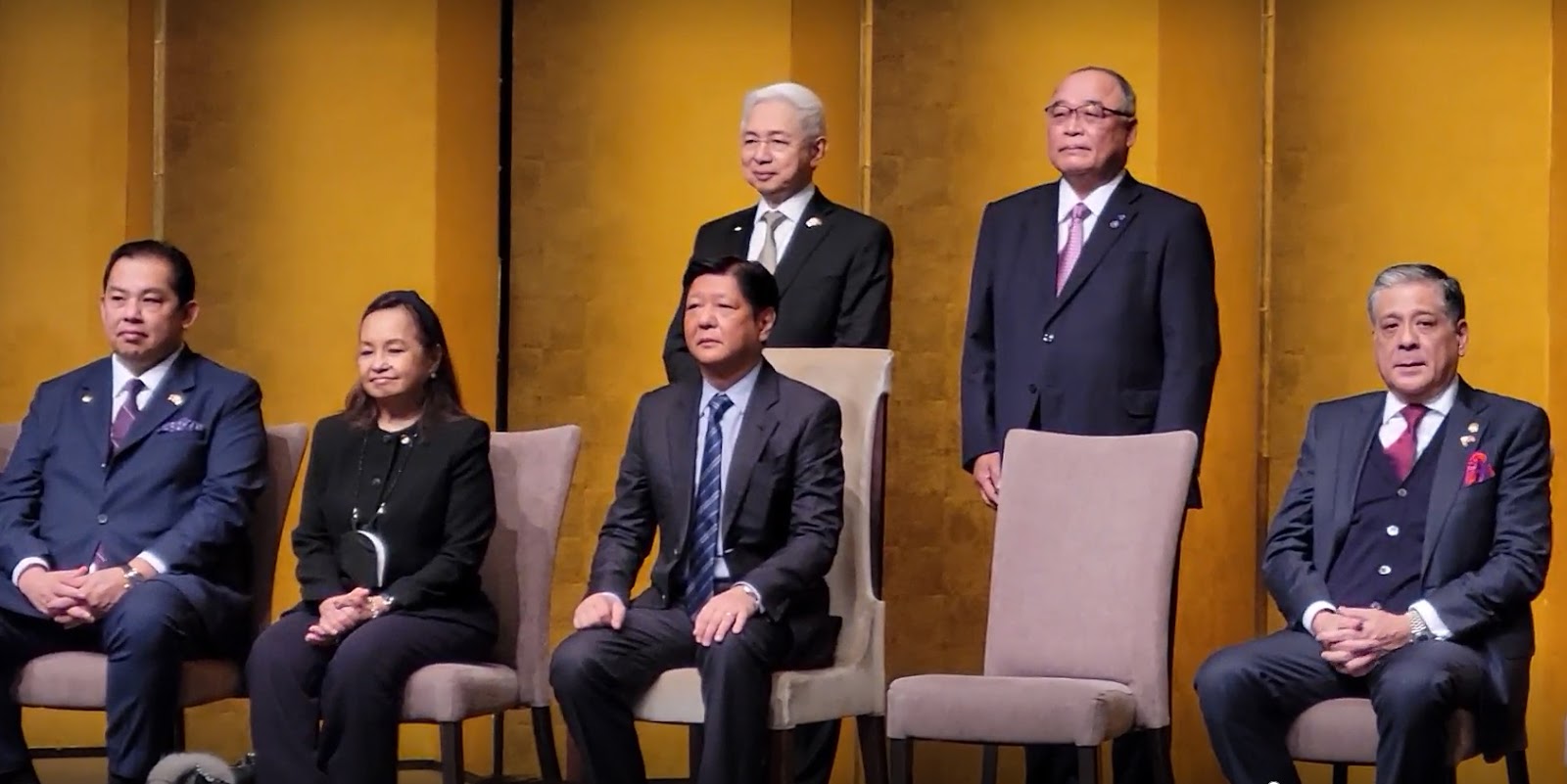 TCPI used to produce 2,500 tons of clinker per day. The completion of the Kiln Renewal Project will increase its capacity to 6,000 tons of clinker per day, or some three million tons of cement a year by mid-2024.
Demand for cement in the Philippines, the company estimated, increased by 30 percent from 2015, reaching 32 million tons by the end of 2019 with TCPI contributing seven percent of the demand.
After the new manufacturing facilities operate from the second half of 2024, TCPI targets an estimated 10 percent market share, previously declared TCPI President and CEO Yoshihito Izawa.
The new line will offer significant advantages in terms of energy efficiency and will reduce CO2 emissions from energy use by more than 10 percent compared with the efficiency of the old line. It is expected that the higher quality clinker produced with the new line will enable a reduction in the clinker factor and thereby realize a further CO2 reduction per ton of cement produced.
Reducing greenhouse gas emissions is one of the critical issues for TCC with all its affiliates as declared in its CSR objectives for 2025 and long-term vision of greenhouse gas emissions reduction toward 2050.