Upwards Solutions Technology-Sole Proprietorship LLC and MINDWISE INFORMATION TECHNOLOGY LLC, have signed a Memorandum of Understanding (MOU) to build successful long-term relationships that will benefit both the parties and their customers
Upwards Solutions Technology-Sole Proprietorship LLC is Abu Dhabi based IT company with local subsidiaries supporting and maintaining key enforcement agencies in the UAE. Its expertise in IT consultancy, infrastructure development and maintenance, IT security equipment, surveillance, and computer training has helped the company establish a strong foothold in the market.
MINDWISE INFORMATION TECHNOLOGY LLC is engaged in the business of software development and consulting in AI/ML. Its core competencies include the development of AI/ML solutions, technical specifications and functional descriptions, and consulting in digital strategy development.
The MOU will enable the two companies to collaborate on joint R&D to develop AI models for different business use cases. Additionally, the companies will focus on R&D to develop AI models for the tax industry, targeting required countries. The two companies will also collaborate to promote V city and V patrol in Armenia and make a traffic optimization proposal for Yerevan city of Armenia. Finally, the companies will cooperate in e-customs and e-tax solutions.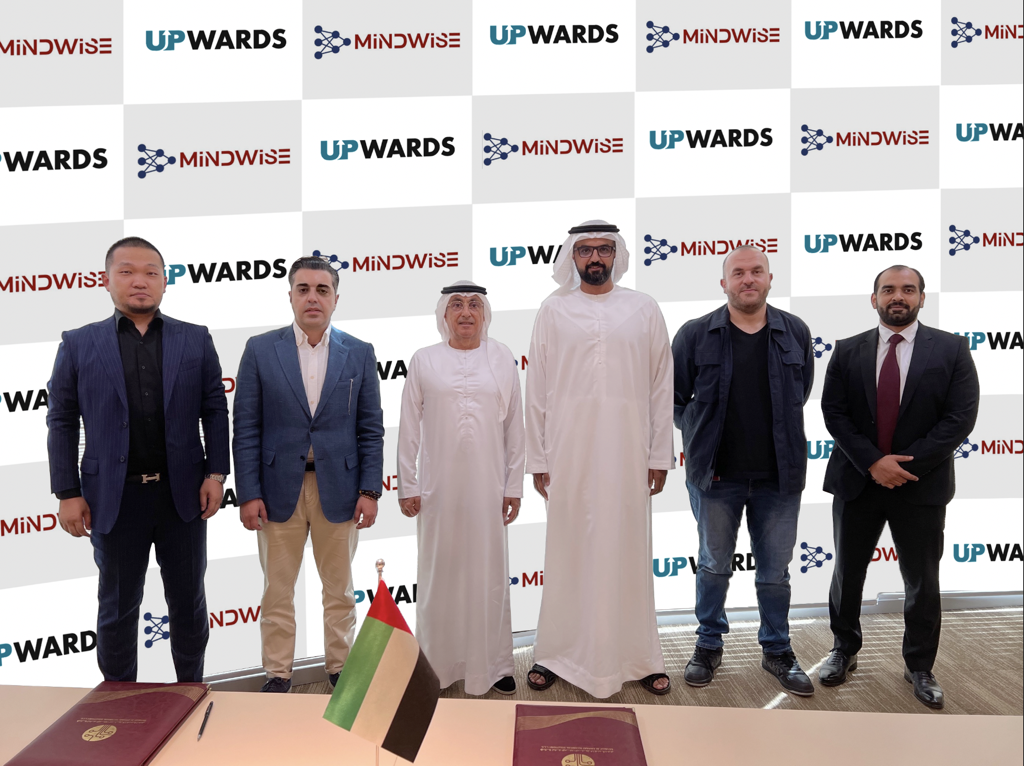 The MOU was signed by the owner of Upwards, Dr. Ali Naser Yabhouni Dhaheri, and the owner of MINDWISE, Mr. Mikayel Pashayan, in the presence of Upwards CEO Mr. Abdullah Lei Shen, Tahaluf Al Emarat CEO Mr. Yahia Alhami, Dr. Ramzi Halasa, and other senior executives.
The collaboration between Upwards and MINDWISE will help the companies unlock new sources of revenue and reduce operational costs through the best utilization of technology. The partnership aims to leverage the strengths of both companies to develop innovative AI solutions that will help drive growth and improve operational efficiency.