The Philippine archipelago boasts of flavors that are influenced by different foreign cuisines that are local, regional, and seasonal. Philippine Culinary Heritage Movement referred to Filipino food as one of the world's earliest fusion cuisines whose ancestral cooking is influenced mostly by early foreign visitors such as the Chinese, Portuguese, Spaniards, and Mexicans who were active in trading spices and Muslims from the neighboring countries.
April is Filipino Food Month which is also known as Buwan ng Kalutong Pilipino. This year's theme is Pagkaing Sariling Atin, Mahalin at Pagyamanin. Waterfront Airport Hotel & Casino Mactan took its cue to promote a series of food offers for this month.
Merienda Cena
Filipinos are snackers and merienda is one of the fourth or fifth meals of the day. Thanks to the long intertwined history with Spain, merienda remains one of the local food traditions in Filipino culture. There is more to merienda than a light meal. It is a ritual that greeted family members coming home from work or school, a welcome respite for the household staff as an indulgence after a day's work, or an afternoon refreshment offered to neighbors and visiting friends.
Merienda is a quasi-meal that is filling yet not crossing over to be called a full meal. Waterfront Mactan offers weekday Merienda Cena from 2 PM to 5 PM.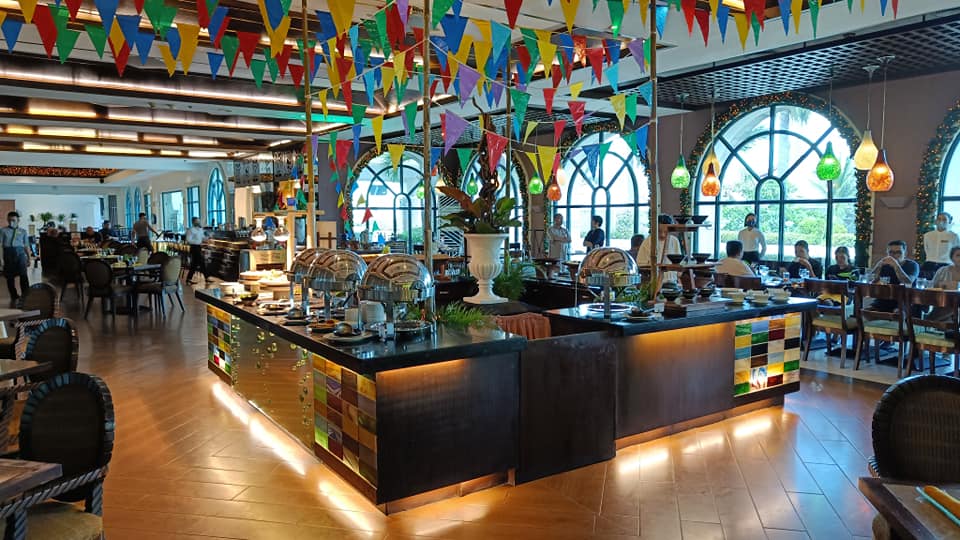 Bridging the best of both worlds–comforting and familiar with modern renditions–Waterfront Mactan's newly minted Executive Chef June Fernandez went back to basics and offers what is filling to the stomach while reminding you of your childhood memories at the same time. Breads, kakanins, steaming hot sweet potatoes, and skewered fruits are available in the merienda cycle. The mainstay frying station covers squid ball, tempura, fish ball, fried isaw, kwek kwek, lumpia, okoy, to name a few. Homemade dipping sauces are available on the side plus a special mystery spicy homemade hot sauce would make an occasional appearance to give guests an exclusive taste. Refreshments range from cool sago't gulaman and ice candies to hot choices of sikwate (native chocolate) or roasted corn coffee.
Mamen at Kadaugan Sa Mactan
Sole lady chef, Femia Casabuena, is known for her signature hand-pulled noodles. Her culinary talents were showcased at Cafe Uno's ramen-all-you-can offer. It was popular amongst ramen aficionados when it was launched last March. Serving tonkotsu, miso, and tantanmen sans MSG every Monday, Wednesday, and Friday from 6 PM to 9 PM.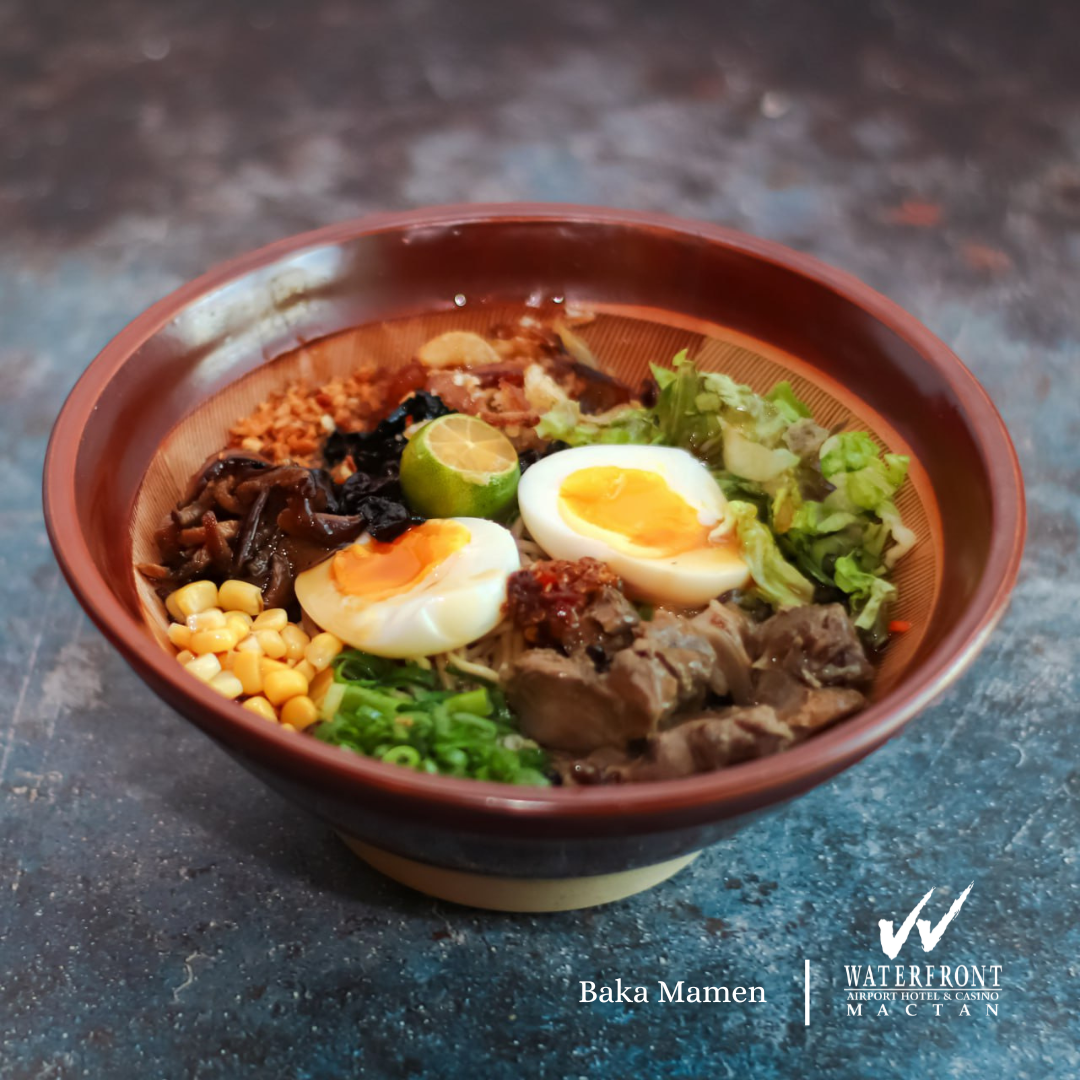 Waterfront Mactan takes the ramen to the streets with a twist! Mamen is a portmanteau of mami noodles and ramen toppings. To make it very Pinoy, classic favorites are added such as 'Boy Mamen (adobo), Baka Mamen (beef pares), Chicks Mamen (chicken katsu), and Lomen (lomi). Joining the mamen line up are rice bowls with toppings of local Cebuano favorites like humba de ronda, balbacua, and crispy lechon dinuguan.
These savory bowls are available only during the Lapu-Lapu City's Kadaugan Sa Mactan Food Festival happening from April 18 to 23, 2023 at the Liberty Shrine, from 4 PM to 10 PM.
Wasay-Wasay
In celebration of Earth Day, Waterfront Mactan wants to put the spotlight on minimizing foodprint. A foodprint measures the environmental impacts associated with how the food is grown, produced, transported, and stored. Wasay-wasay (black lip oyster), which literally translates as "axe-axe", is a Bantayan Island seafood delicacy.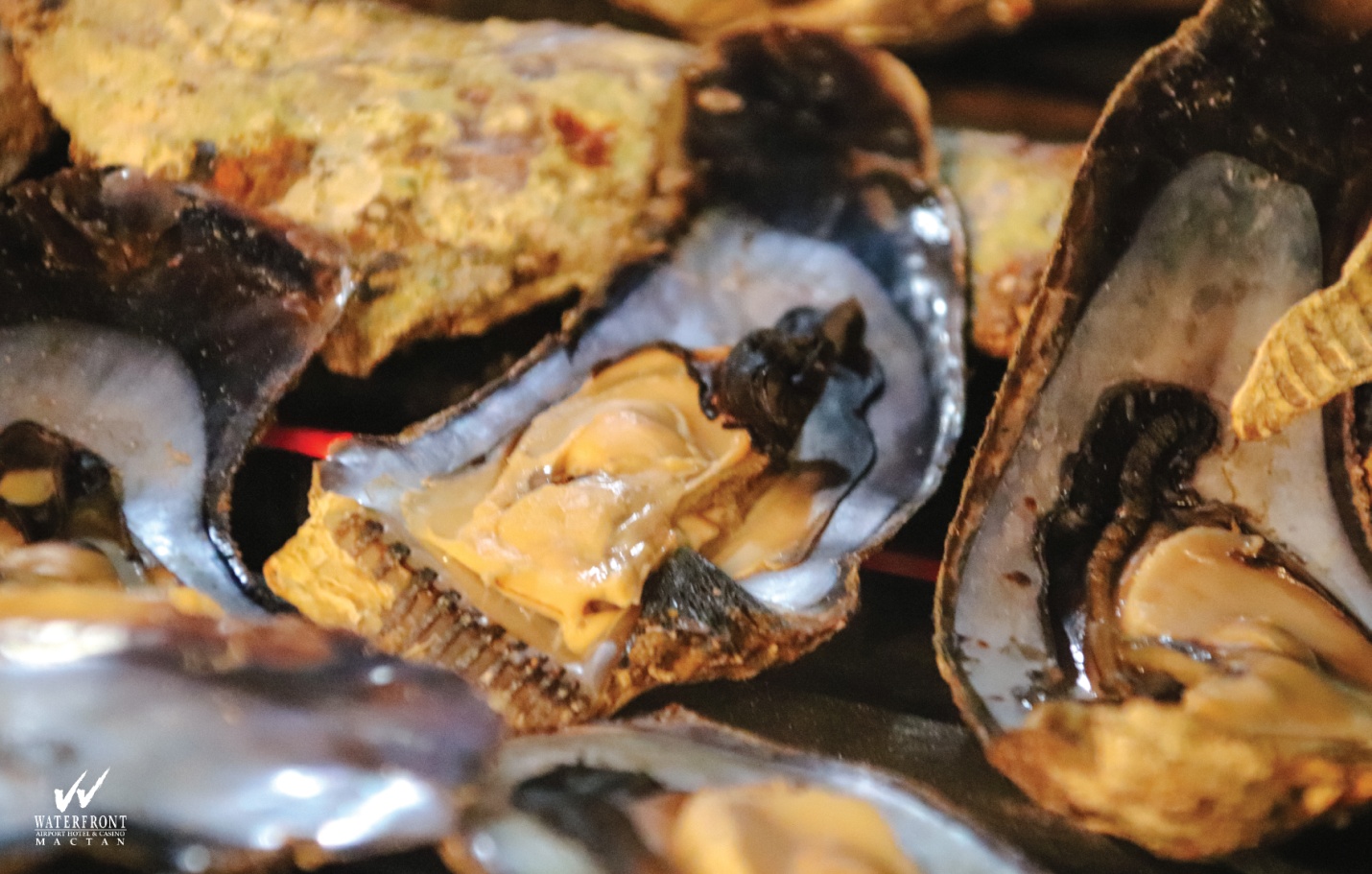 Waterfront Mactan's Executive Chef June Fernandez, a Bantayan Island native, reintroduced this as its food highlight for its outdoor barbecue dining promotion, Turo-Turo, Filipino Barbecue Feast. As a nod to the Datu Lapu-Lapu Day, the wasay-wasay was prepared using pre-colonial cooking methods–sugba, tuwa, and kinilaw.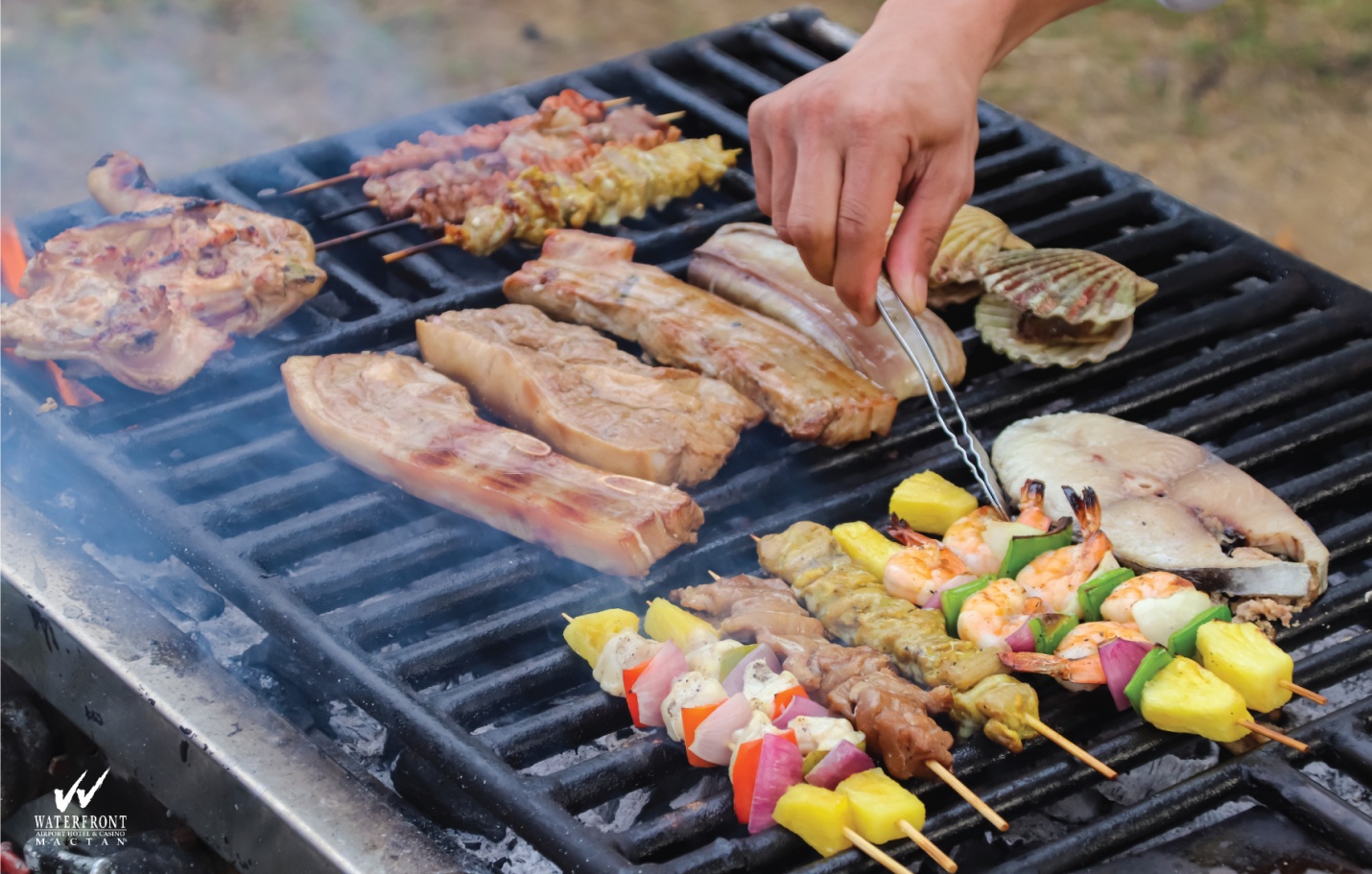 Turo-Turo literally means "point-point". This is how you deal by choosing what item you want the chef to cook for you. Turo-Turo features a wide variety of Filipino barbecue favorites varying from land to sea. Playing with different palates from the comfort and familiar mainstay staples to Mindanao-style marinated satays. Chef June is very hands-on in acquiring the seafood. He made sure that shells were fresh and locally sourced from the fishermen on Bantayan Island.
Wasay-wasay is available at the Turo-Turo, every Thursday to Saturday, from 6 PM to 10 PM.