Shangri-La Mactan, Cebu takes pride in its distinguished reputation for offering a myriad of exceptional gastronomic experiences and an unparalleled variety of cuisines. Among the luxe resort's sought-after outlets is Acqua, a gastronomic haven renowned for its contemporary Italian cuisine.
After overcoming the pandemic and Typhoon Odette, Acqua has officially reopened its doors to the public, eager to showcase fresher, authentic Italian fare. To mark its return, the team hosted a wine pairing event for select guests, patrons and friends from the media wherein sophisticates gathered to indulge in an exquisite feast featuring wines from Rhône Valley. The winemaker, Mr. Luc Baudet made sure to enlighten diners on the unique gastronomic line of fine wines. It was the perfect avenue to introduce selections expertly curated by Shangri-La Mactan Cebu's new Italian Chef, Luca D'Amora. During the curated Italian full-course dinner by the distinguished chef — Guests indulged in a sensory feast expertly paired with exquisite wines like Luc Baudet Côtes Du Rhône "Rive Droite" Blanc 2021, Clos de Centenaires Roussane Blanc 2020, Pays d' Oc, Clos de Centenaires Art Blanc 2019, Pays d' Oc, Luc Baudet, Côtes Du Rhône "Rive Droite" Rouge 2019 and Clos des Centernaires Grenache Vieilles Vignes Rouge 2020, Pays d' Oc, and Clos de Centenaires Art Rouge 2018, Pays d' Oc.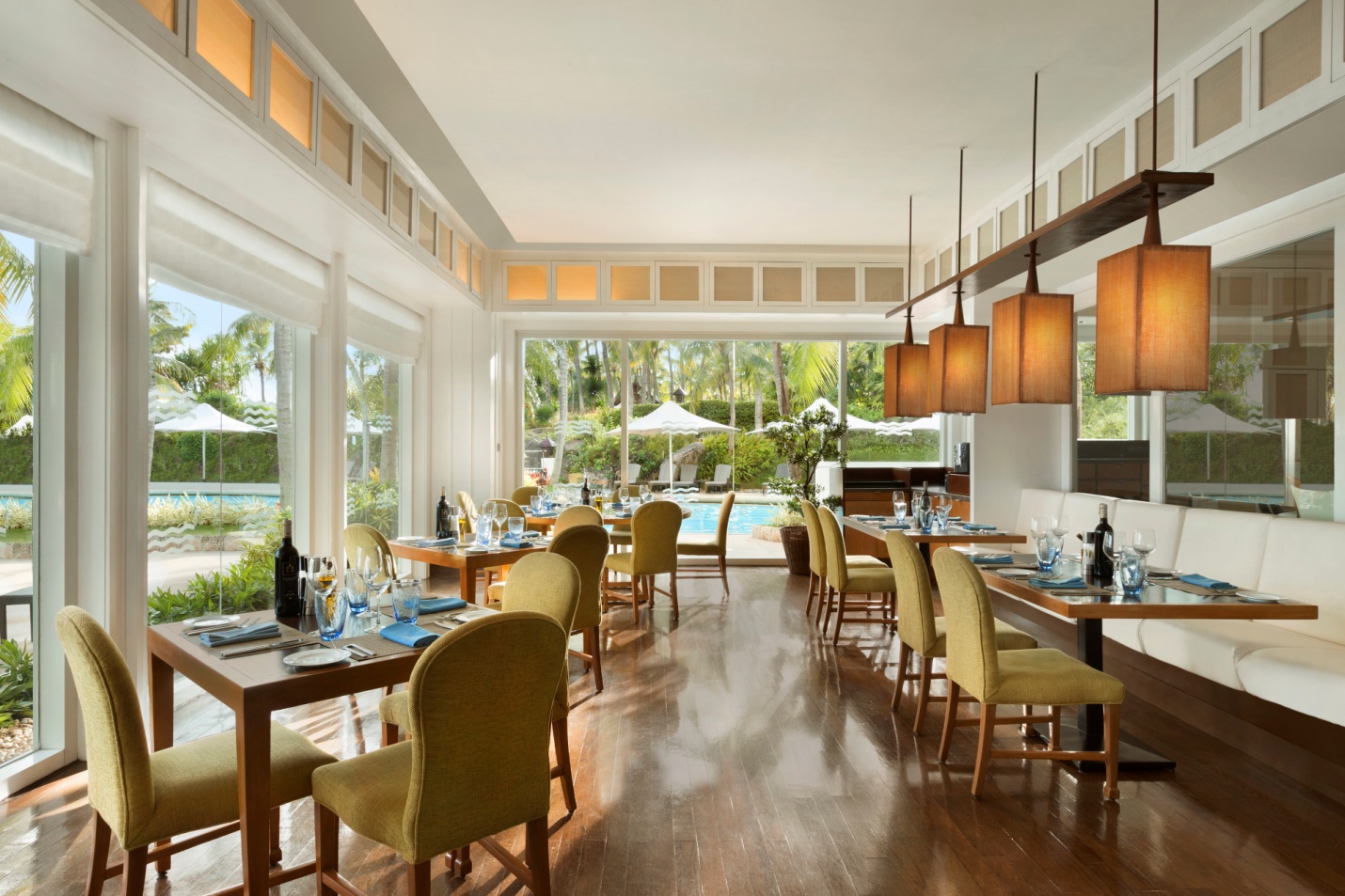 Acqua Proudly Welcomes its New Italian Head Chef, Luca D' Amora
Acqua's tasteful, tropical interiors are set to reopen and welcome gastronomes, with fresh and authentic selections under the wing of its new Head Chef. Armed with 15 years of experience in Italian Cuisine, Chef Luca D'Amora has honed his craft while working with global teams in various 5-star hotels around the world, including Soho House Hotel and Taj Coromandel Hotel in India, Long Beach Resort in Mauritius Islands, and Baglioni Hotel in London. Chef Luca's impressive background also includes working in Michelin-starred establishments, such as renowned restaurants Gualtiero Marchesi and Pierino Penati, both located in Italy.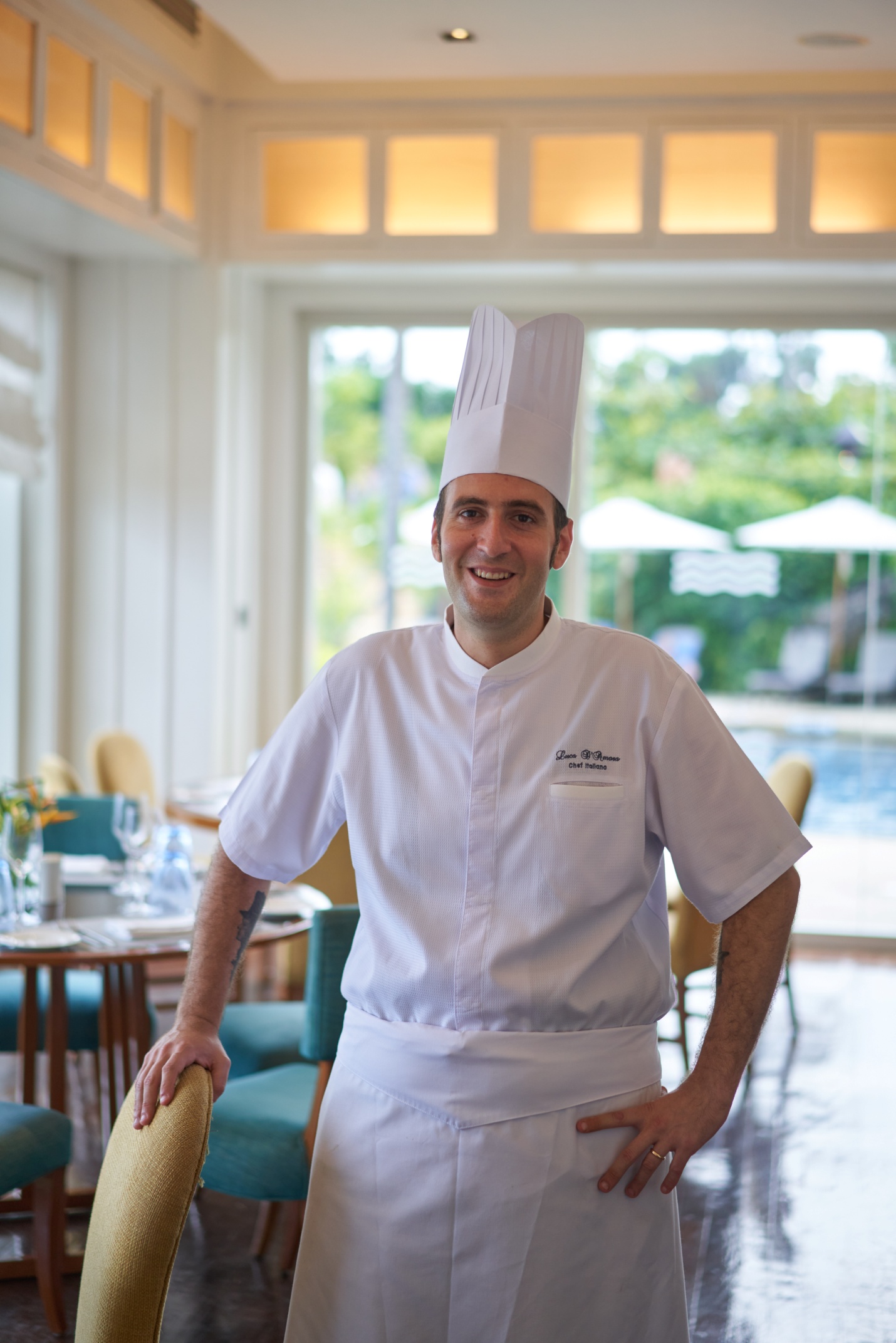 Italian Head Chef Luca D'Amora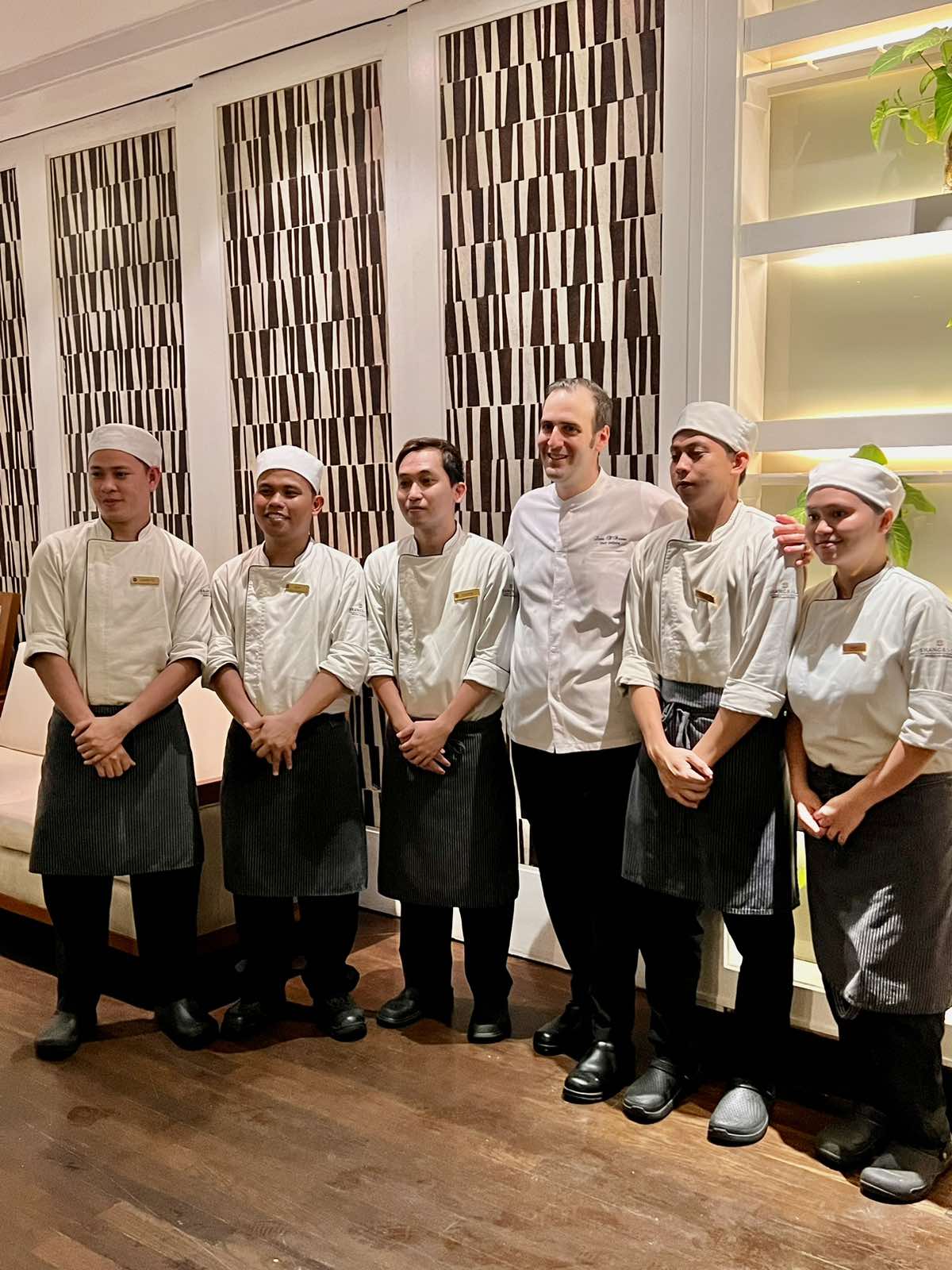 Italian Head Chef, Luca D'Amora with Acqua chefs
The young and dynamic Italian Chef shares his love for the rich and diverse culture of his home country to discerning diners through his newly curated selections. As a native of Napoli, also known as the Land of Pizza, Chef Luca shares how he found his passion for cooking in a place full of tradition and a thousand nuances. Growing up with a professional wood-burning oven at home, his grandfather used to spend Sundays baking pizza for the whole family. This served as his inspiration on how he revamped Acqua's menu to feature delectable options, with its main offering being Italian pizza that comprises of eight (8) selections of classic ingredients ranging from different kinds of vegetables to meats, all baked to perfection. Pizzas include Marinara, Margherita, Diavola among the many flavours and varieties.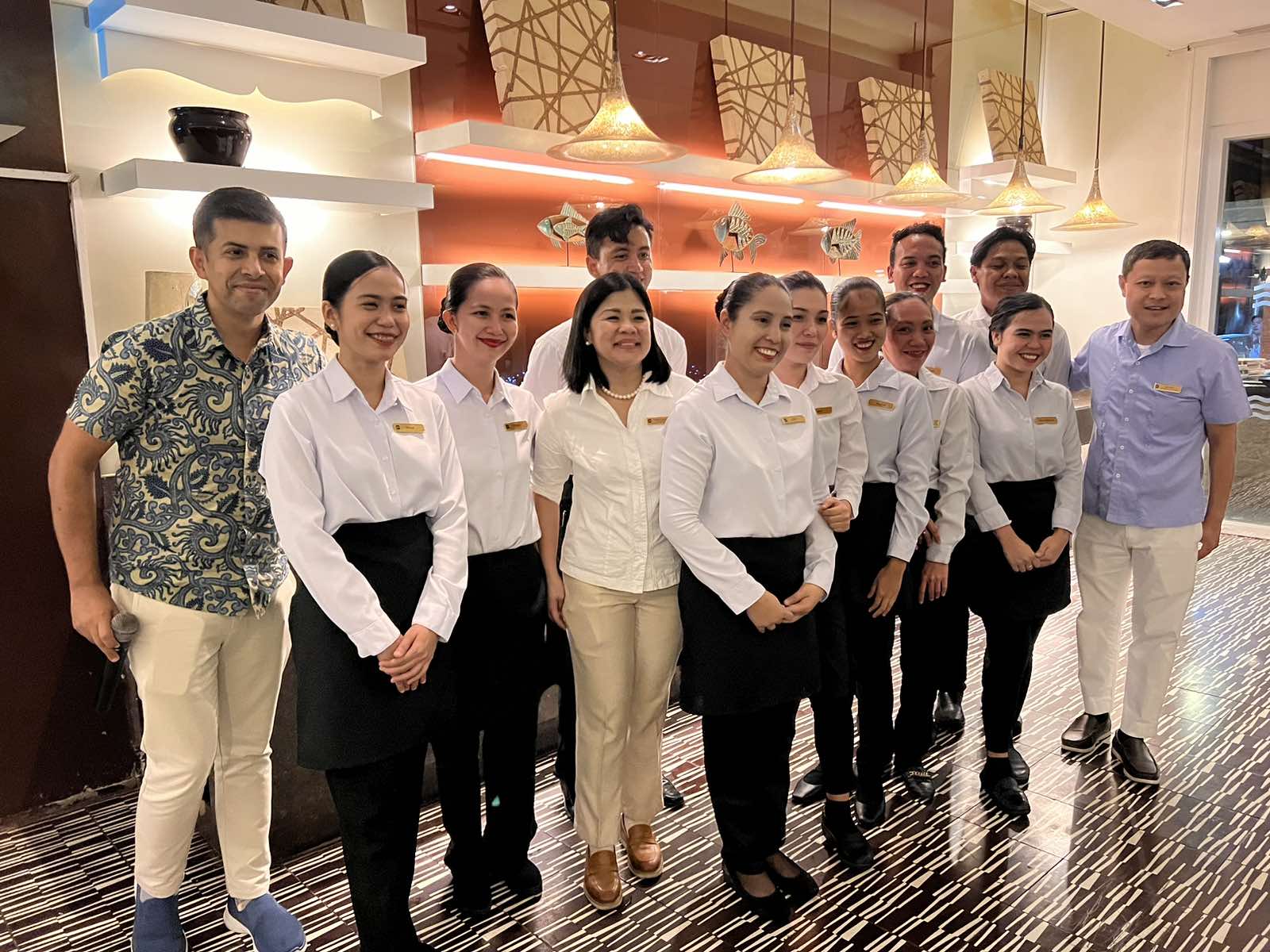 Acqua Service Team with Director of Operations, Somik Banerjee (Leftmost side) and John Kow, Director of Food and Beverage (Rightmost Side)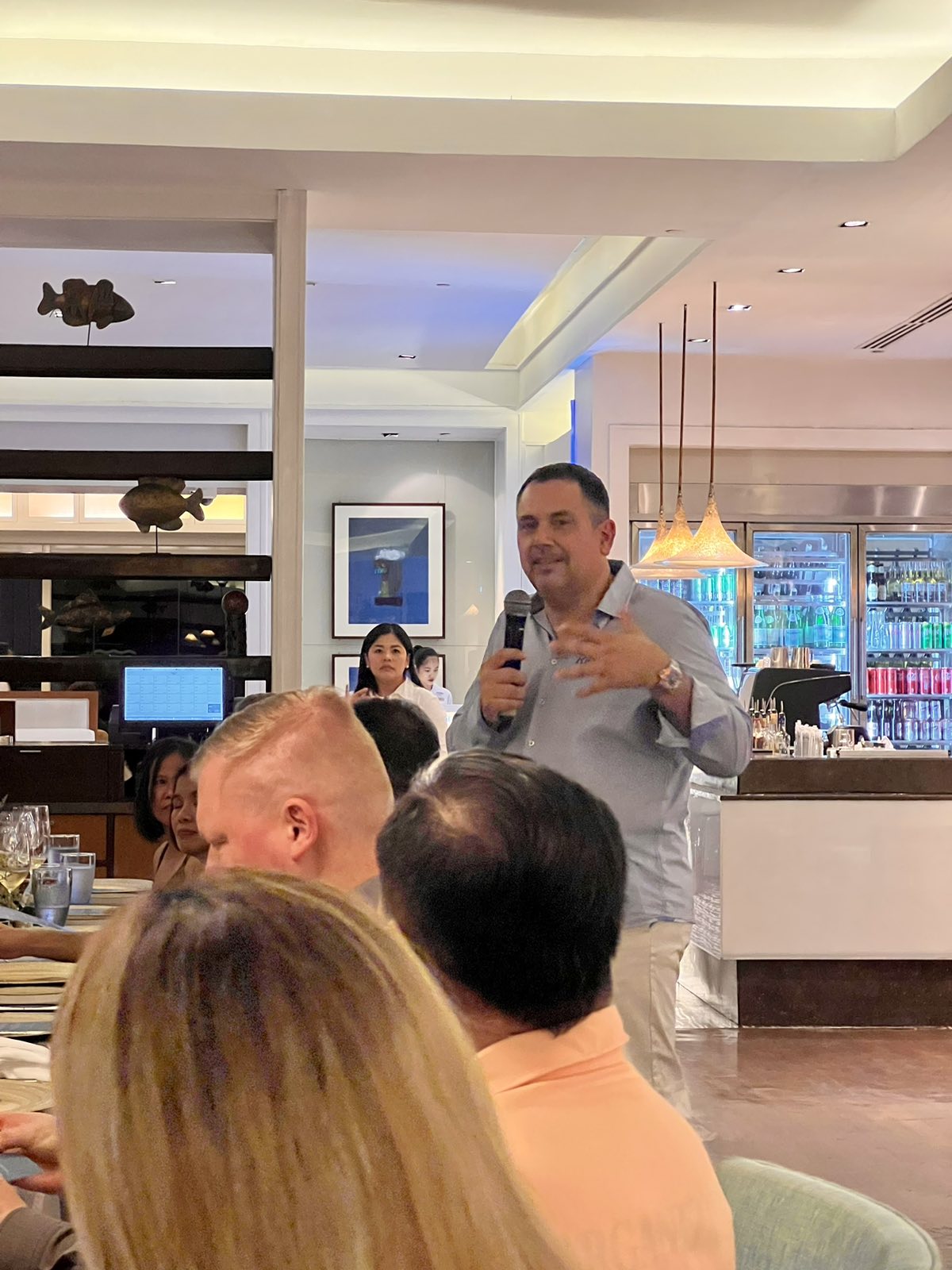 Rhone Valley Winemaker, Luc Baudet
Acqua's menu also features an assortment of culinary delights, like Fegattini di Pollo, Tagliere di Salumi and Insalata di Mare as appetizers (antipasti e zuppe), pastas and risotto's like Puttanesca, Vongole and Risotto Pere e Zola, and even well-loved courses (secondo) like Tagliata di Manzo or Rump Cap Wagyu and Agnello Scottadito also known as Grilled Lamb Rack. To end the entire journey on a sweet note, desserts like Semifreddo ai Lamponi or Raspberry and Lemon Parfait and an array of Regional Italian Cheeses, Selezione di Formaggi con Confettura e Miele, are sure to provide guests with a complete epicurean sojourn to Italy.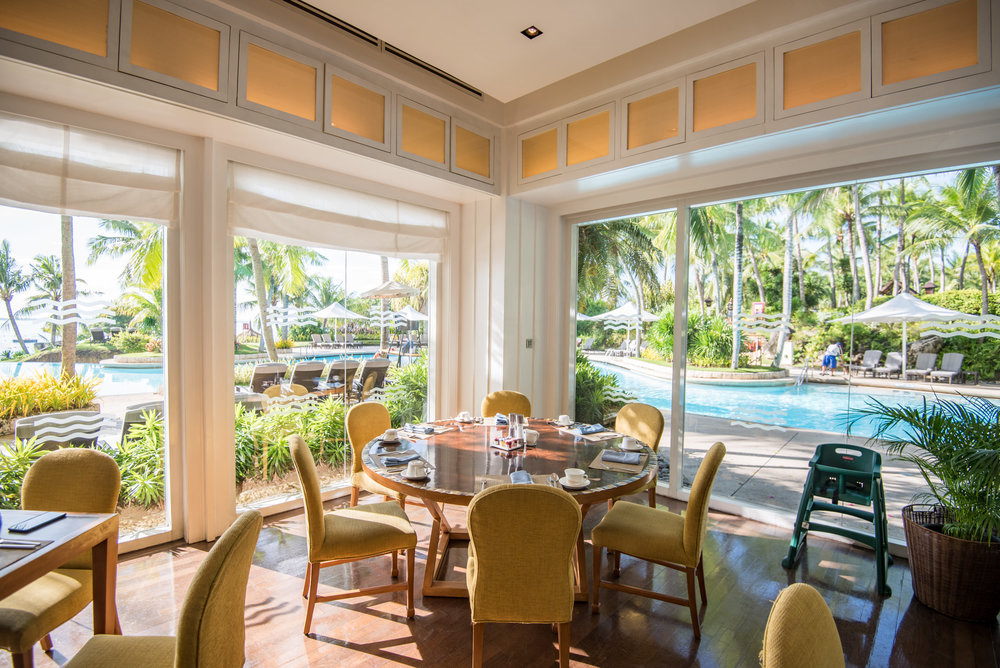 For those seeking to partake in a delightful Italian gourmet experience, Acqua is situated at the Ocean Wing Poolside of Shangri-La Mactan Cebu and operates during lunch from 12:00 PM to 2:30 PM and during dinner from 6:00 PM to 10:30 PM, Mondays to Sundays. For table reservations, guests may contact (6332) 231 0288 or email fbreservations.mac@shangri-la.com.