The Cebu Food and Wine Festival is back for its third annual event, and it's bigger and better than ever before! Happening on June 3 to 17, 2023, the festival is all about celebrating the local cuisine, culture, and people of Cebu, and it will be held across multiple venues in Cebu, Mandaue, and Mactan for 15 days. The festival will open with a Grand Reception at Crimson Resort and Spa on June 3, 2023 and close with a Grand Finale at JPark Island Resort & Waterpark on June 17, 2023.
This year's theme is "Savor the Culture," and there will be 25 renowned chefs showcasing signature dishes made with fresh, sustainable, and locally sourced ingredients. Attendees can participate in wine tastings, beach brunches, pop-up dinners, and more.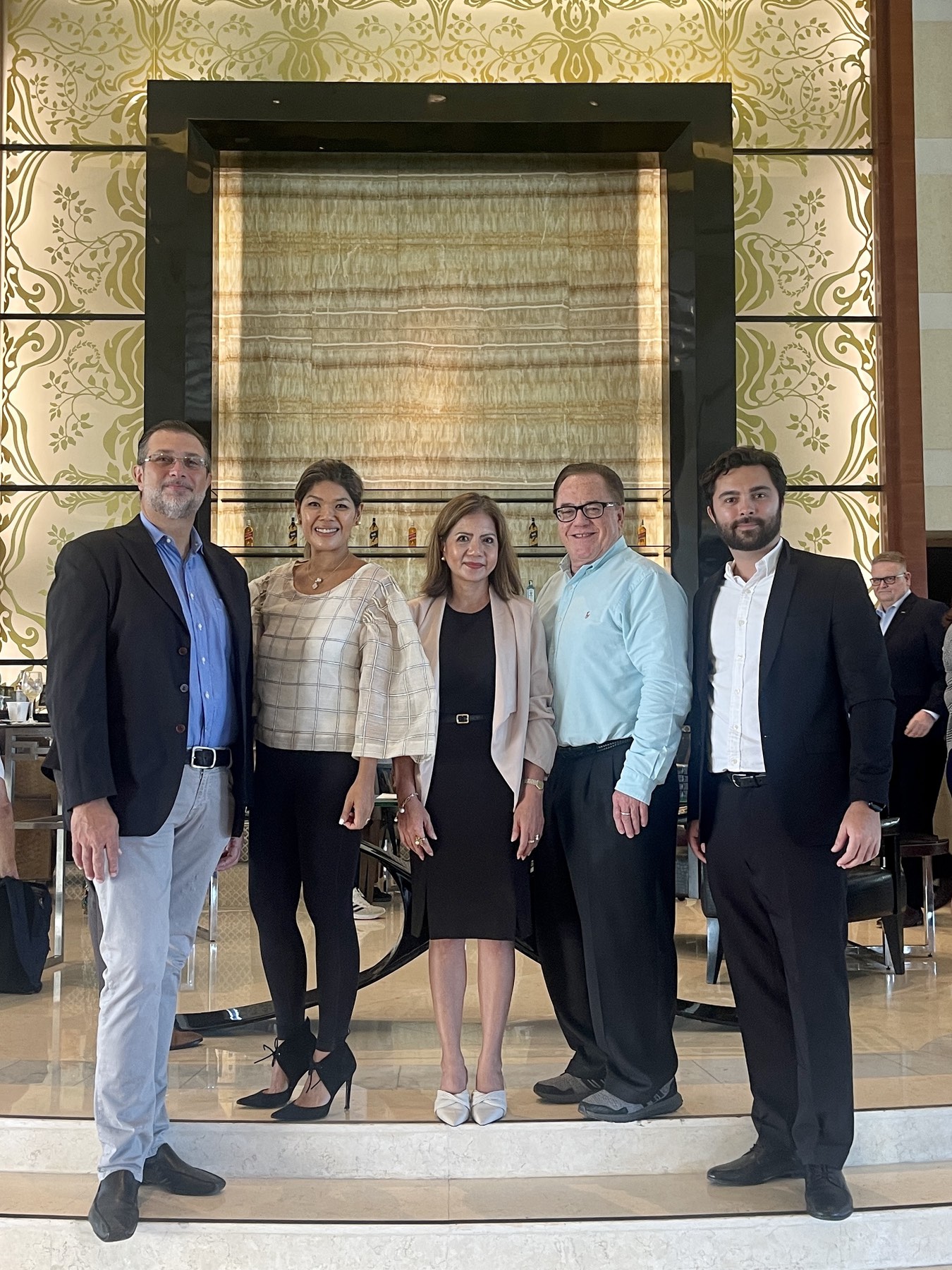 The Cebu Food & Wine Festival Board. (L-R) Marco Anzani, Kate Dychangco-Anzani, Perl Arienza, Brian Connelly and Michael Sharpe.
The festival aims to highlight the value of local produce and suppliers and promote sustainable tourism. It's a must-attend event for foodies, wine enthusiasts, and anyone looking to experience the rich culture of Cebu. Don't miss out on this historic milestone for Cebu and the Philippines! It is a unique opportunity for attendees to not only taste delicious food and wine but also to learn about the culture and people behind the dishes. Through the festival's focus on regional cuisine and cultural produce, attendees can gain a deeper appreciation for the rich culinary heritage of the Philippines.
Moreover, the Cebu Food and Wine Festival is not just a celebration of food and wine, but also a collaborative effort between the private and public sectors to promote sustainable development and the growth of the local economy. By supporting local producers and suppliers, the festival can showcase the best that Cebu and the Philippines has to offer, while also supporting the livelihoods of the people who work hard to produce it.
Overall, the Cebu Food and Wine Festival promises to be an exciting and enriching experience for attendees, offering a chance to savor the culture and cuisine of the Philippines while also supporting sustainable development and local communities. Whether you're a foodie, a wine lover, or simply curious about the vibrant culture of the Philippines, the Cebu Food and Wine Festival is an event not to be missed.
FOR MORE INFORMATION, visit: www.cebufoodandwinefestival.com