IRENE SINO CRUZ
NUSTAR Resort and Casino recently staged the MAIA: A Body Flower Fashion Show, the first ever featured in Cebu and the opening event for the MAIA International Flower Festival, the month-long event for May.
NUSTAR partnered with the Blue Grass Project of Michael Yu and Joseph Ven Dumadag to bring in international floral masters.
The fashion show featured 14 top Cebuano designers and 14 master floral designers who collaborated to come up with beautifully designed gowns and dresses coupled with floral accents.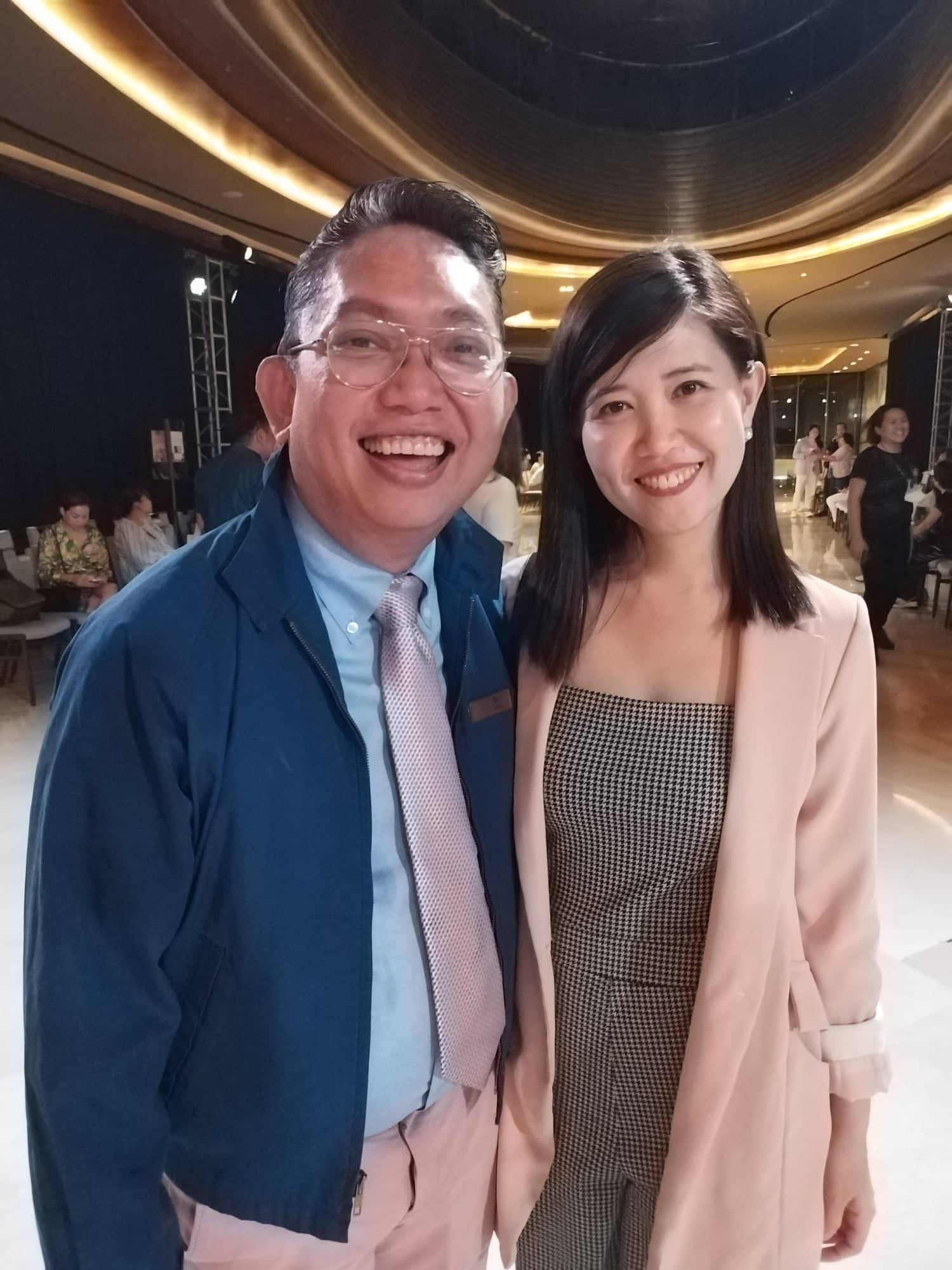 Mr. Bo Almendras, NUSTAR Senior Manager for Events and Entertainment with Ms. Elizabeth Gokauchi Chiong, NUSTAR Associate Director for Marketing Communications
"We've been trying to do something different here at NUSTAR. It's always a goal to have anything that's possible; anything can happen in NUSTAR. We're the Island of Possibilities," said Bo Almendras, NUSTAR senior manager for events and entertainment. "We wanted to do something different for the month of May, the month of flowers."
Mr. Almendras said they brought floral masters from all over the world to come together and collaborate with Cebu's top fashion designers to create something about flowers. Although they only had less than a month of preparation, it was a well-attended event, he added.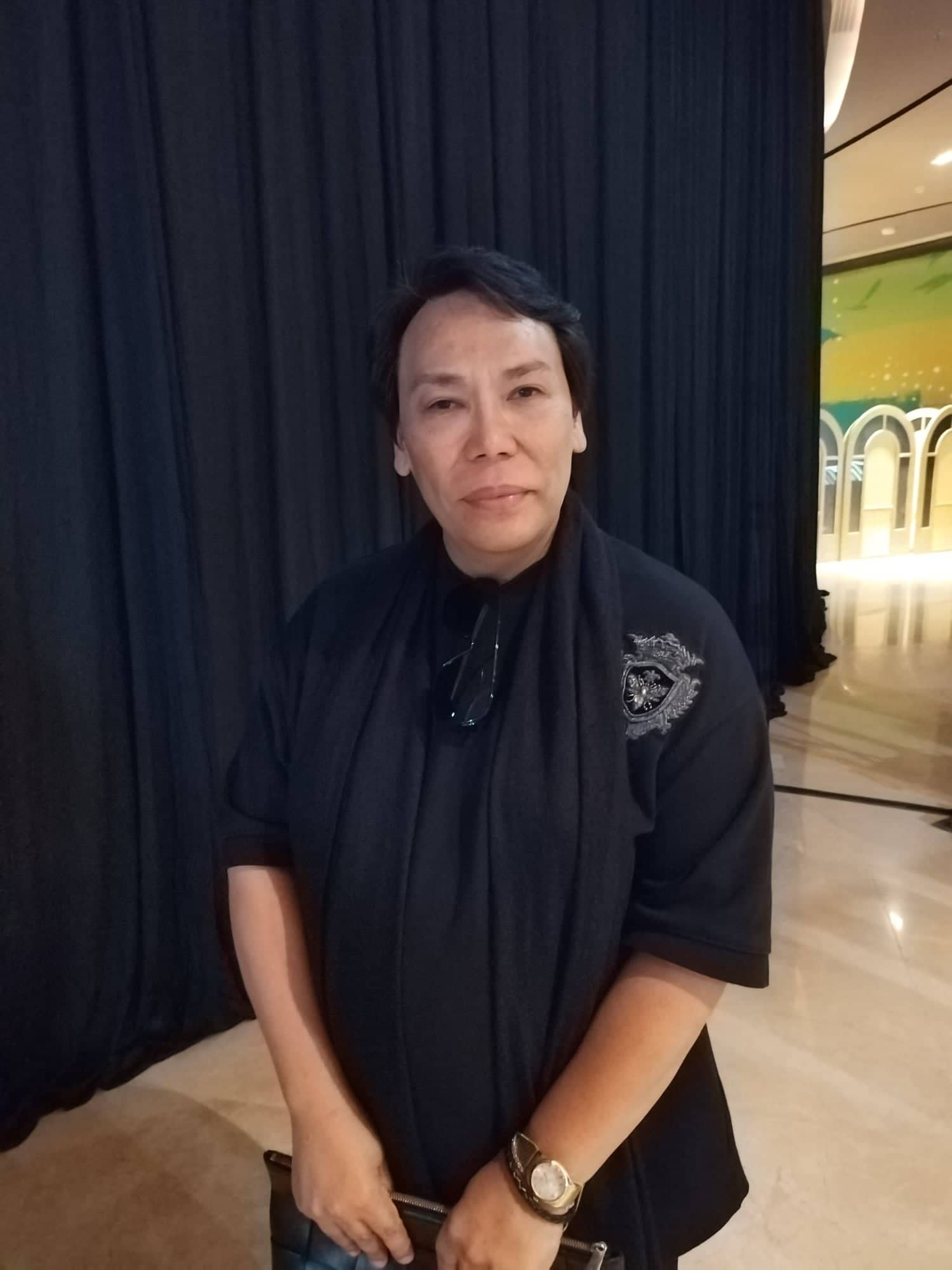 Cary Santiago
"This is a successful and wonderful collaboration. The first of its kind in the Philippines. I would like to congratulate everyone behind the project and NUSTAR for staging such event. It's a beautiful one," said Cary Santiago.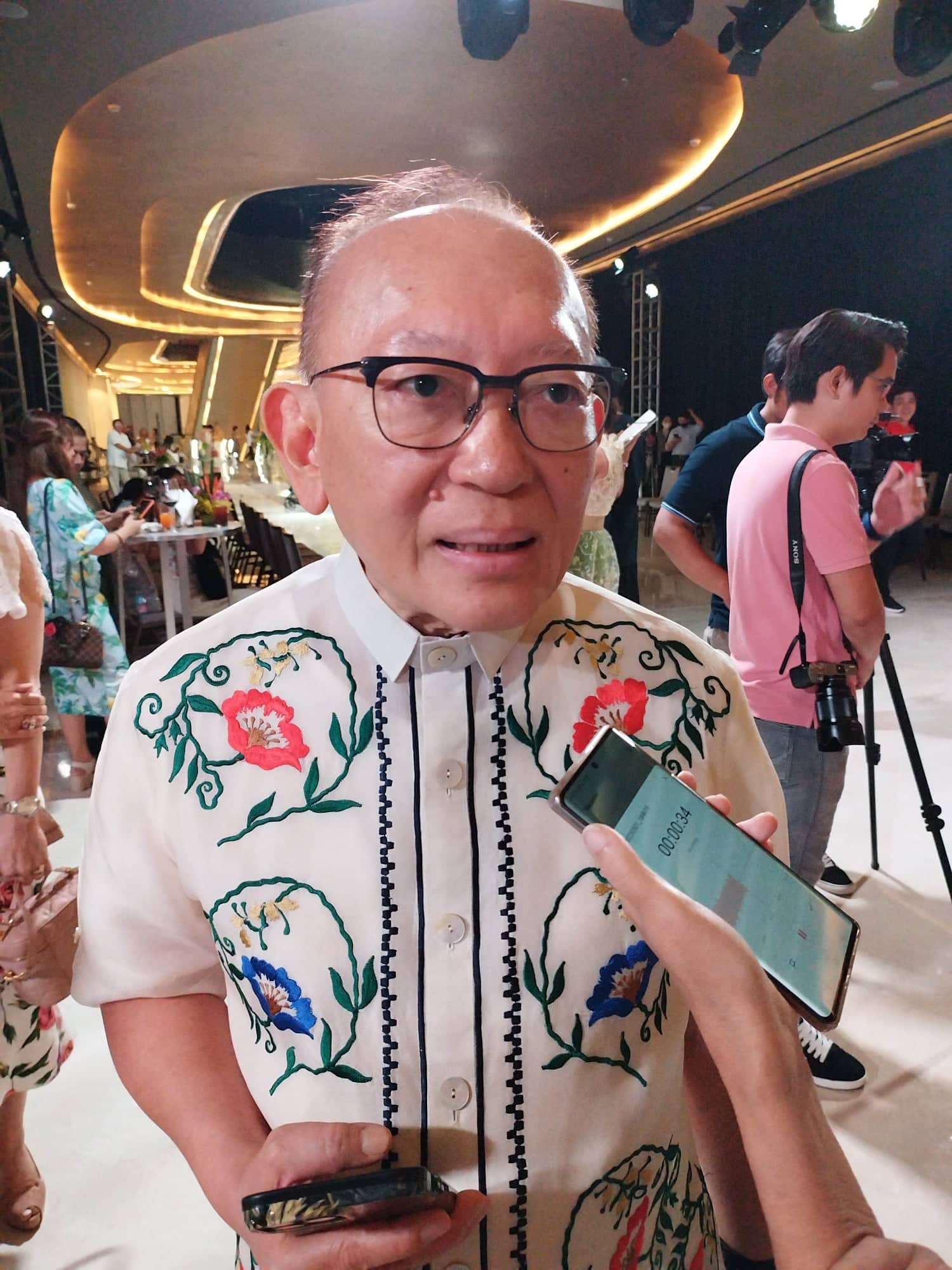 Philip Rodriguez
Philip Rodriguez also welcomed the collaboration. "This is very exciting. We're honored to collaborate with international florists. This is one way of promoting Cebu, that we are a destination and it makes us a powerhouse for creativity."
Mr. Rodriguez said the designers and floral masters shared ideas and came up with a common ground. "It was good camaraderie. We had good chemistry with the floral masters. We learned from each other. We're glad that our blooms in Cebu are given center stage and can be used in world-class flower arrangements."
NUSTAR's floral couture fashion show held on May 1 showed sensational mix of blooms and foliage and designer clothes of top Cebuano designers like Philip Rodriquez, Cary Santiago, Jun Escario and Winnie Quisido, among others.
Mr. Yu, the floral master who collaborated with designer Rei Escario, said he had long wanted to bring the floral couture fashion show to the Philippines, the first ever to be held in the country.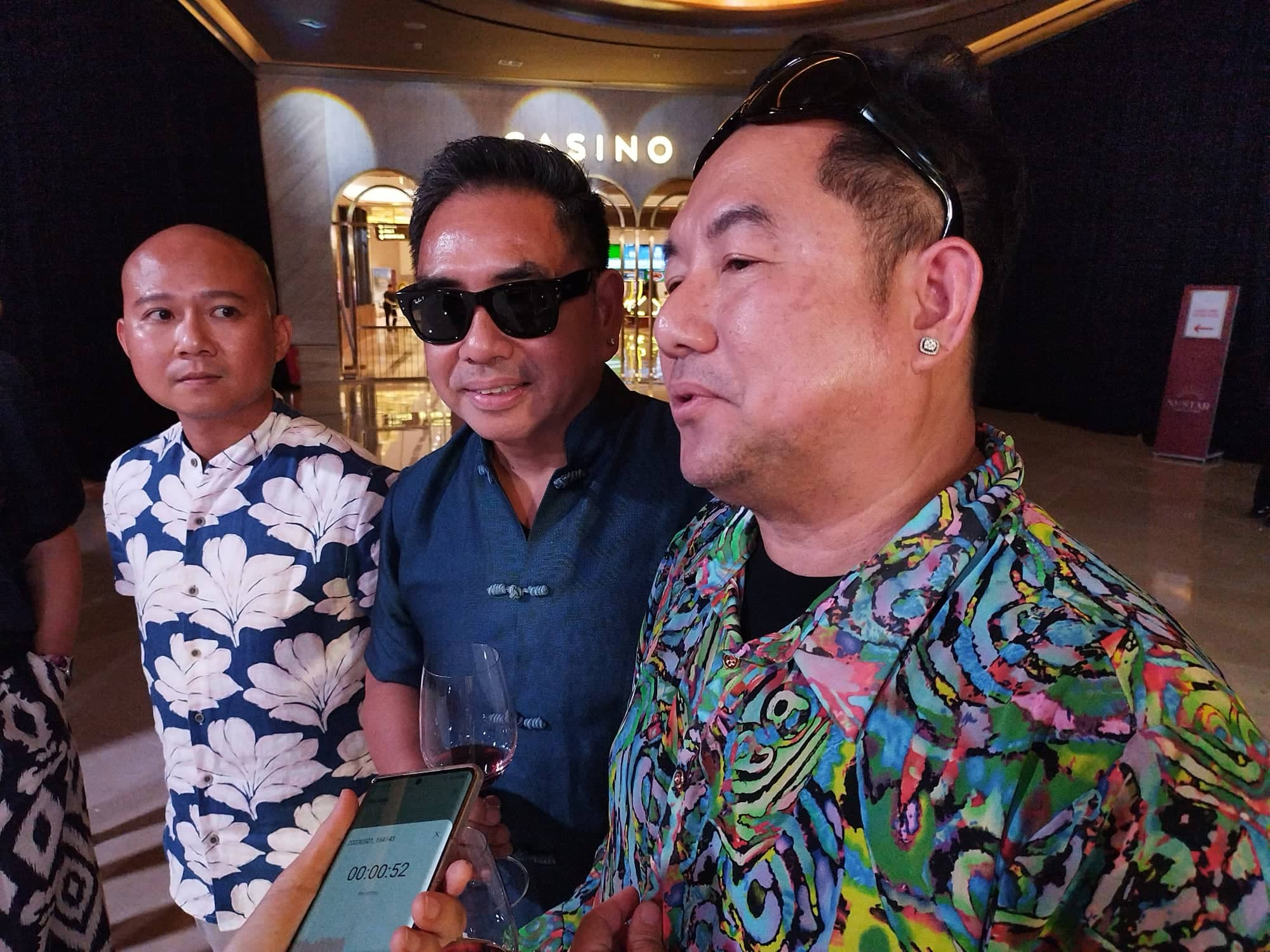 (L-R) Keith Lin, Joseph Ven Dumadag and Michael Yu
Floral Master Keith Lin noted that he enjoyed the experience, including the visit to the flower vendors in Carbon market. Mr. Lin, worked with Philip Rodriguez. Their model wore a white long dress sprinkled with small flowers and leaves with a uniquely designed flower hat while carrying a basket filled with various flowers and foliage.
Philip Rodriguez's design started the fashion while Cary Santiago's gold ensemble concluded the visual feast. The model also wore a headpiece with a magenta-colored flower and carried a rope bag decorated with the same magenta flower and foliage created by Harijanto Setiawan of Indonesia.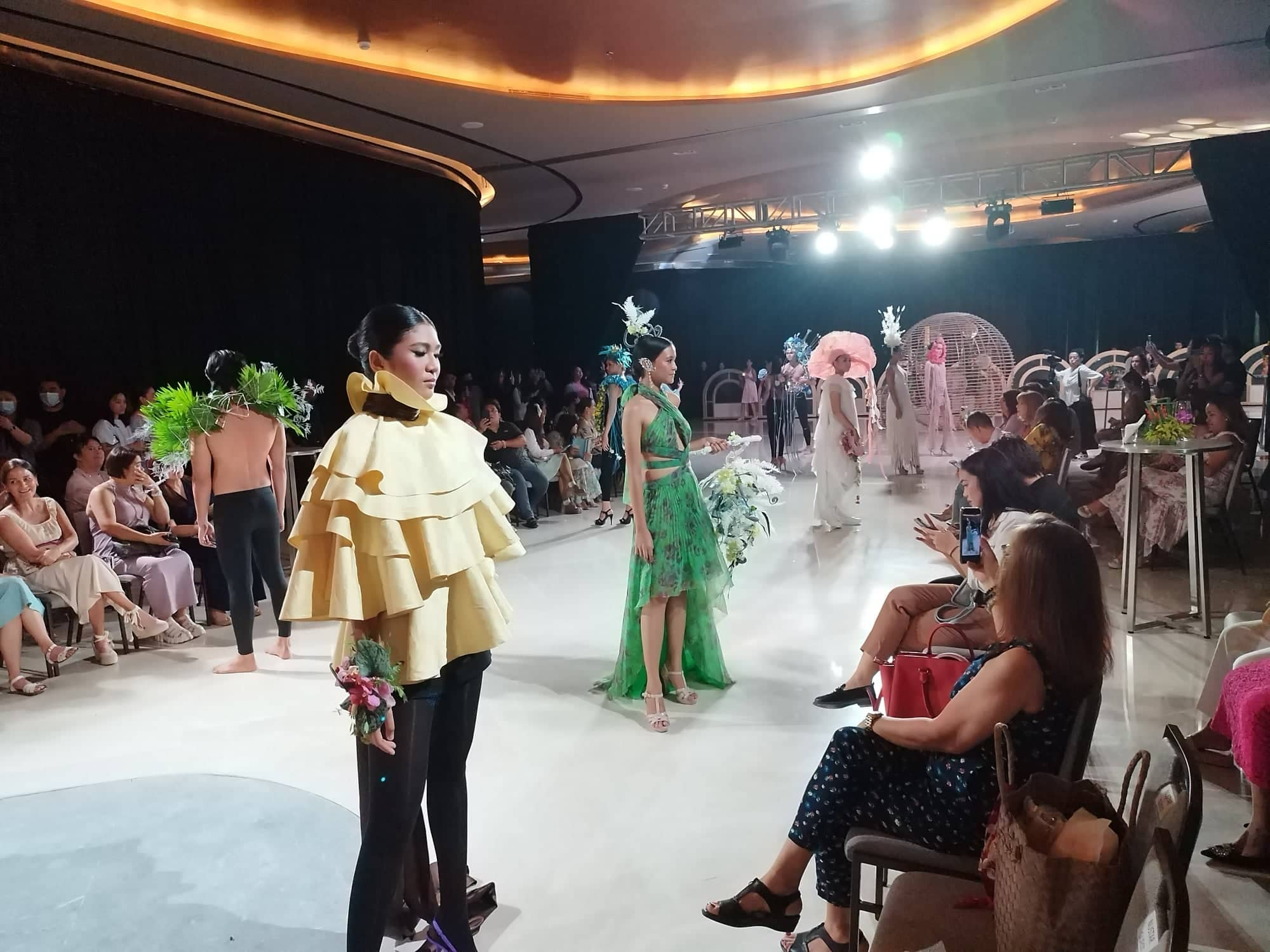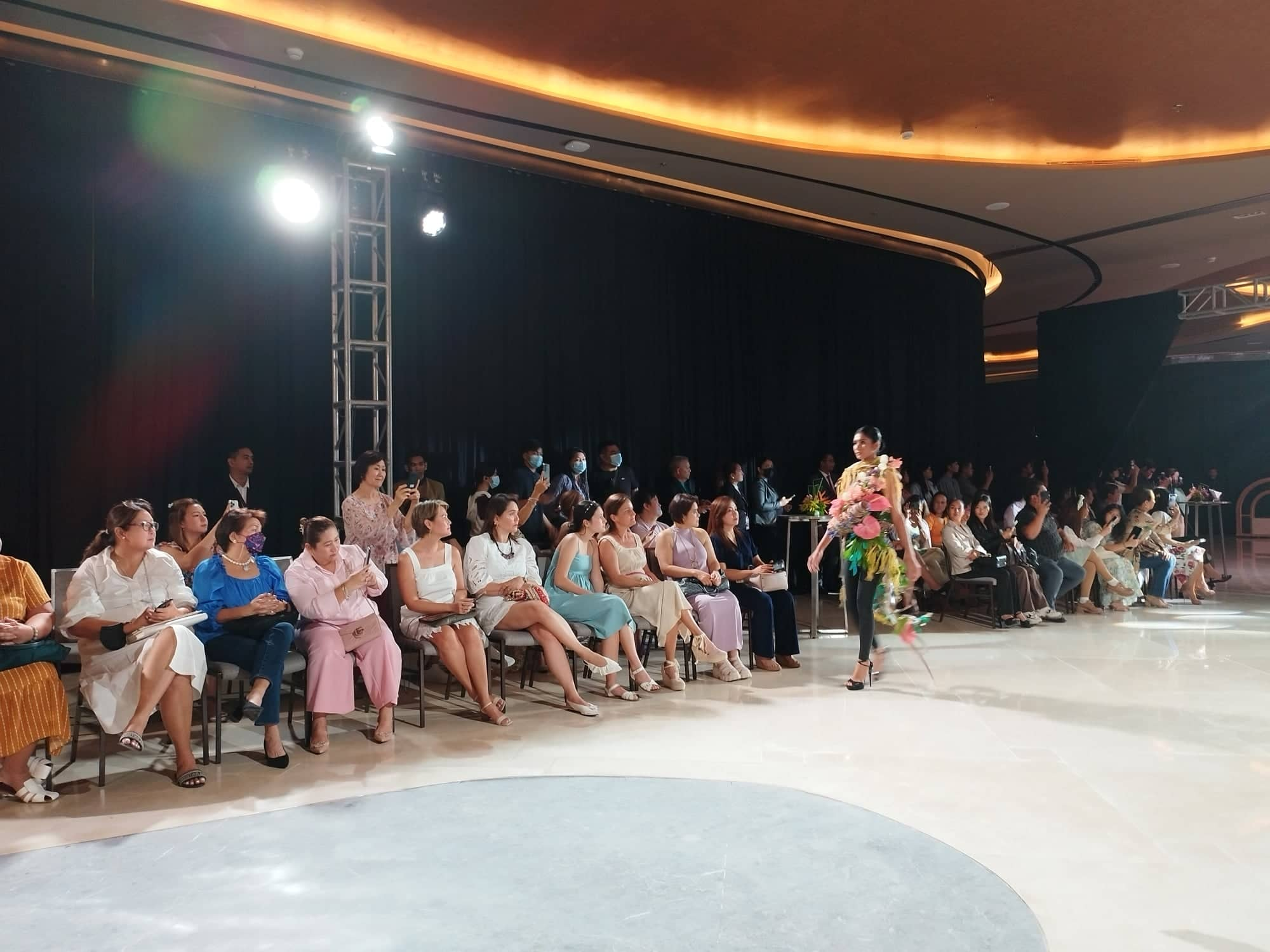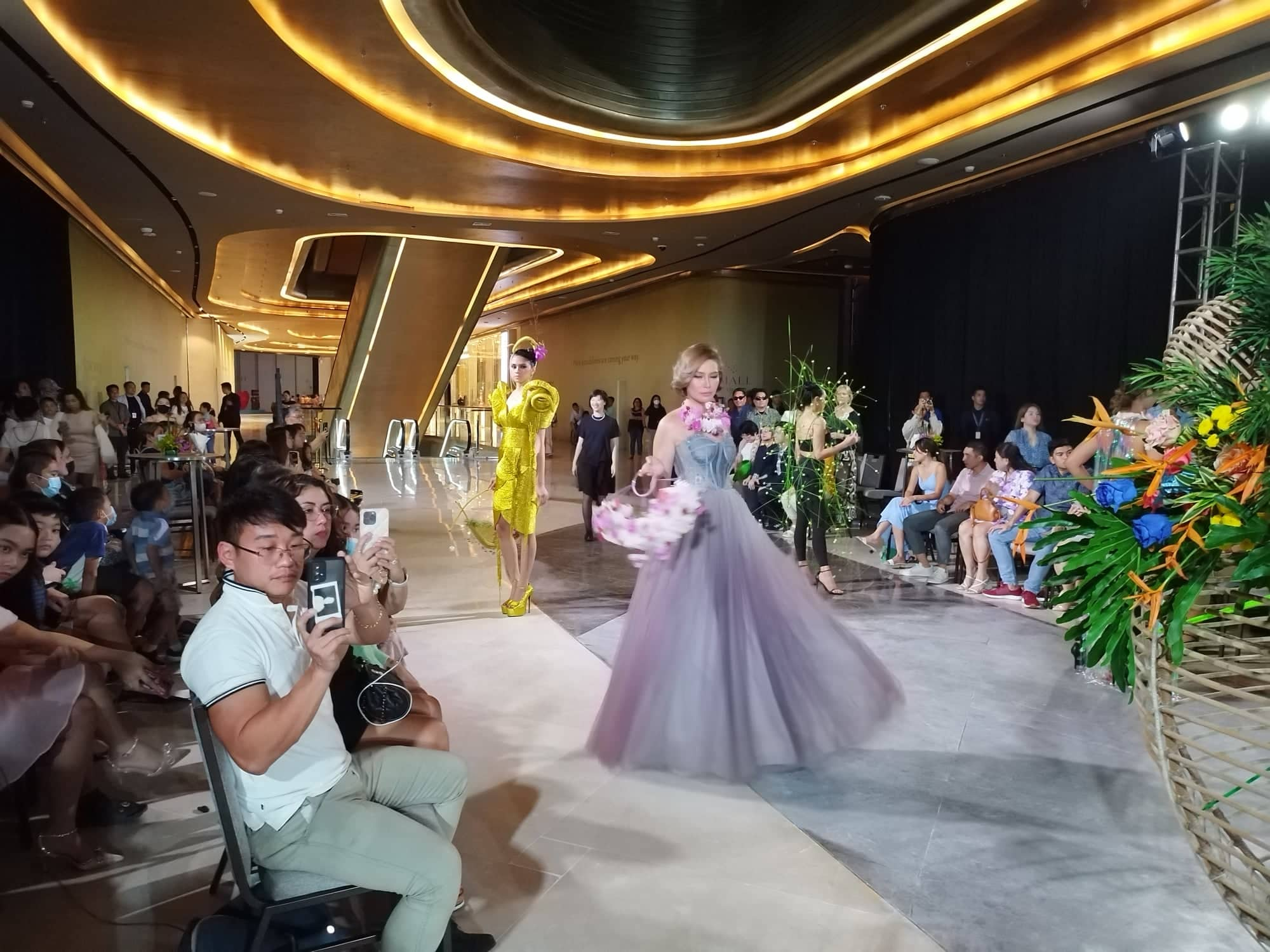 The other collaborations are by the following:
Kai-yun Lo from Taiwan and Dexter Alazas
Opas Yarcammee from Thailand and Valerie Alvez
Sandra Taslim from Indonesia and Edwin Ao
Christina Yew from Taiwan and Hanz Coquilla
Edward Millers Khoo from Malaysia and Protacio Empaces
Lina Loka from Indonesia and Ronald Enrico
Joseph Ven Dumadag from the Philippines and Jun Escario
Eunjeong Lee from South Korea and Oj Hofer
Hung Shu-Yuan from Taiwan and Philipp Tampus
Teresa Skues from the United Kingdom and Anthony Romoff
Joohyun Lee from South Korea and Wendell Quisido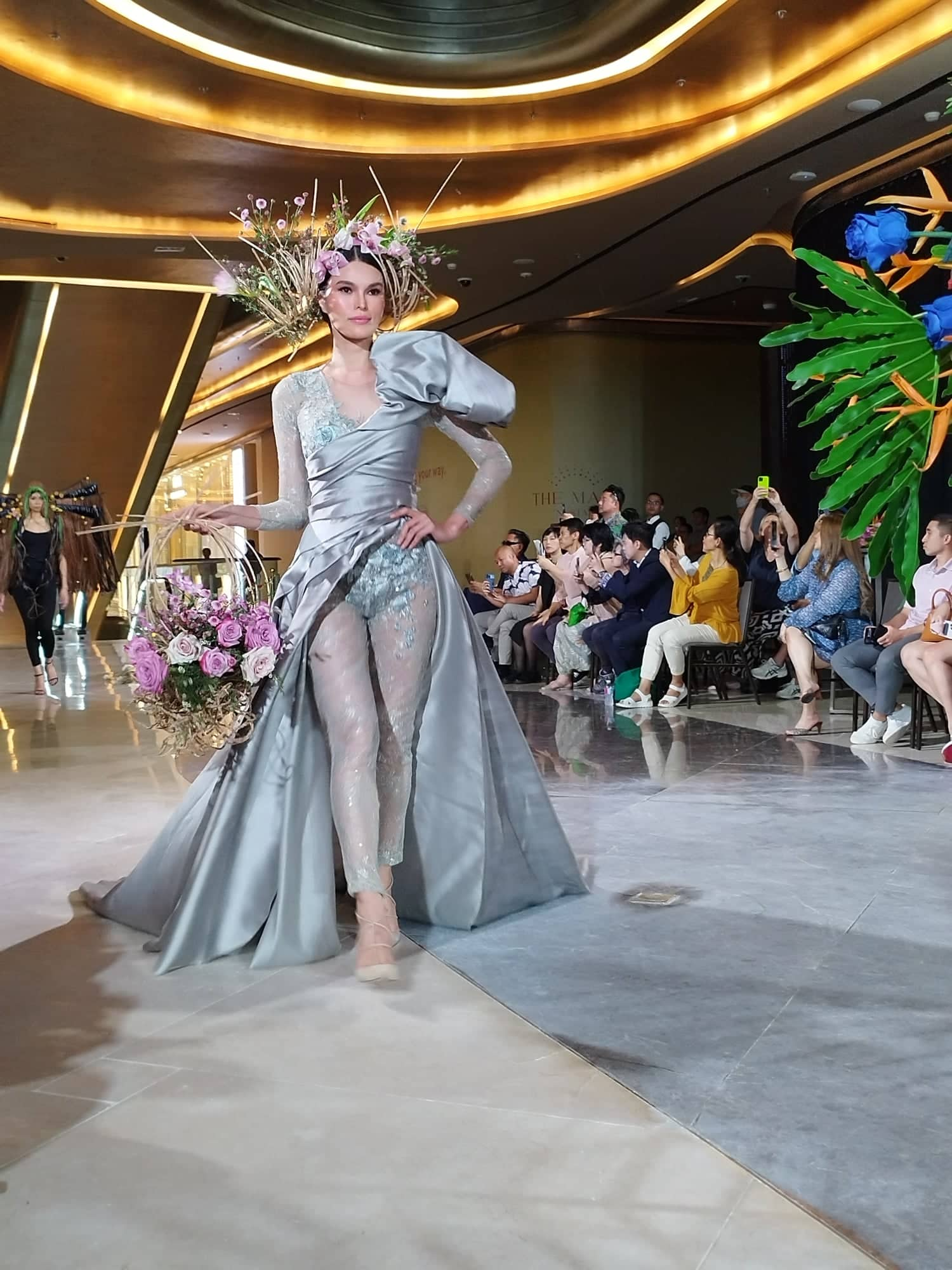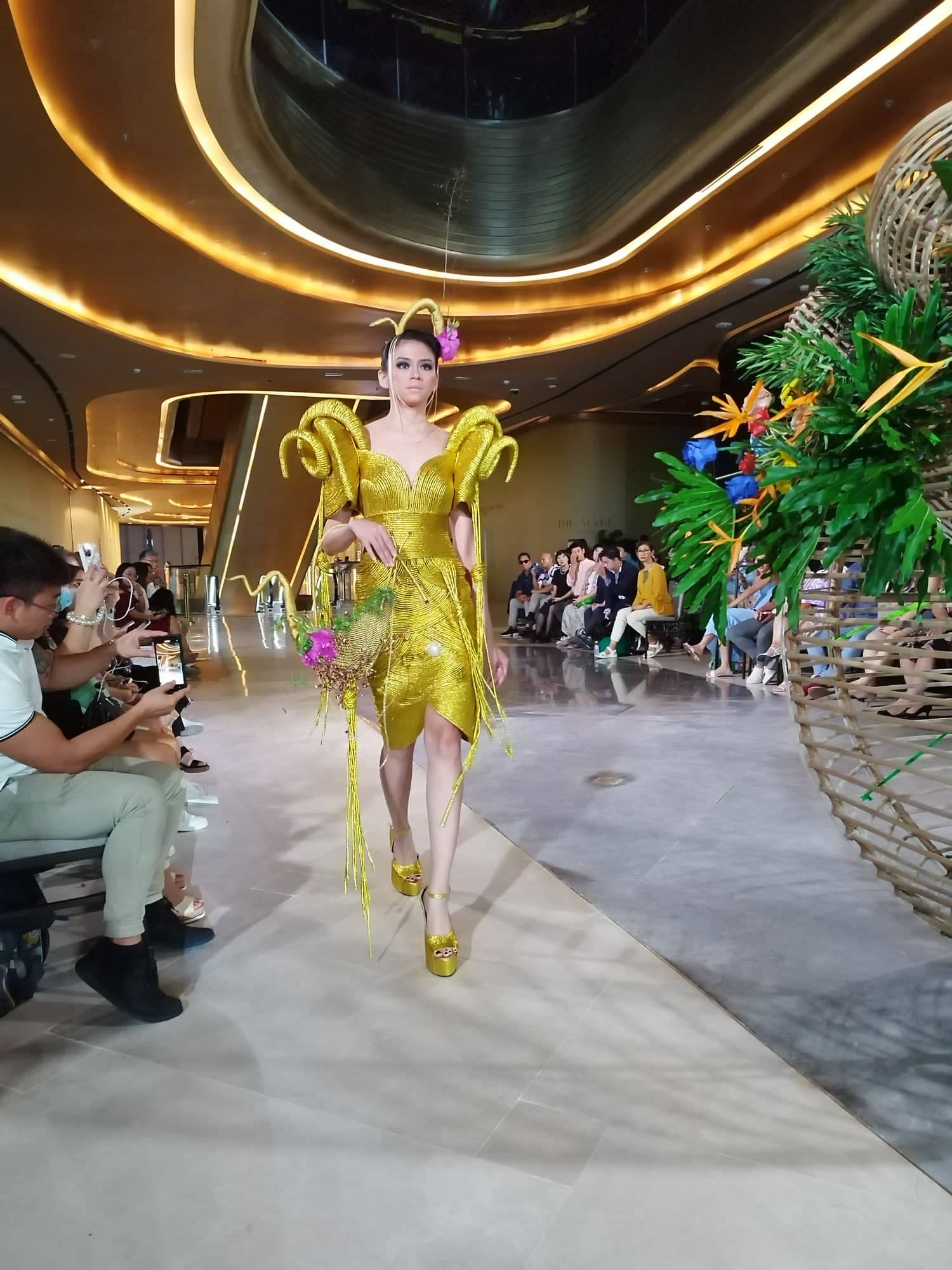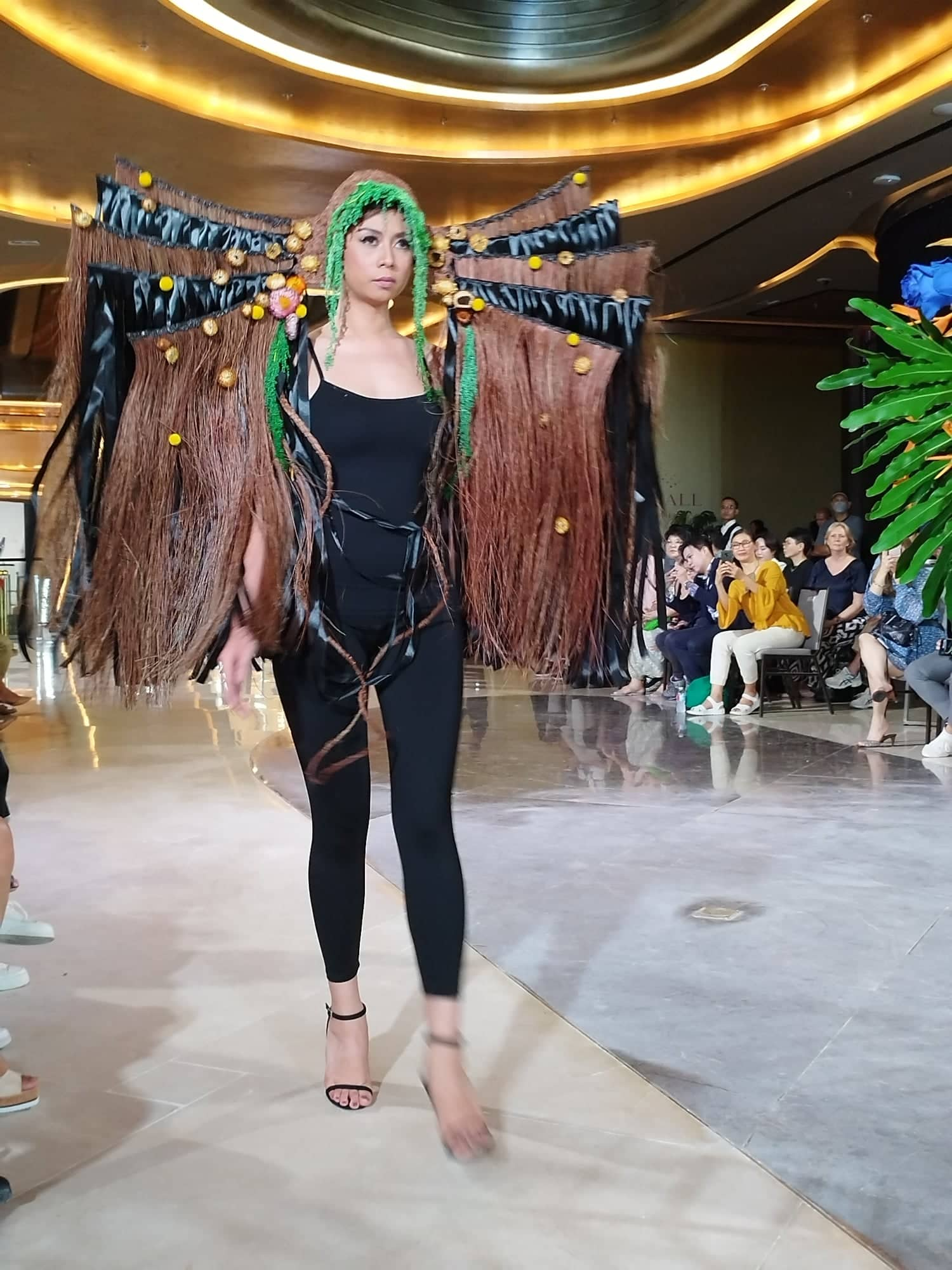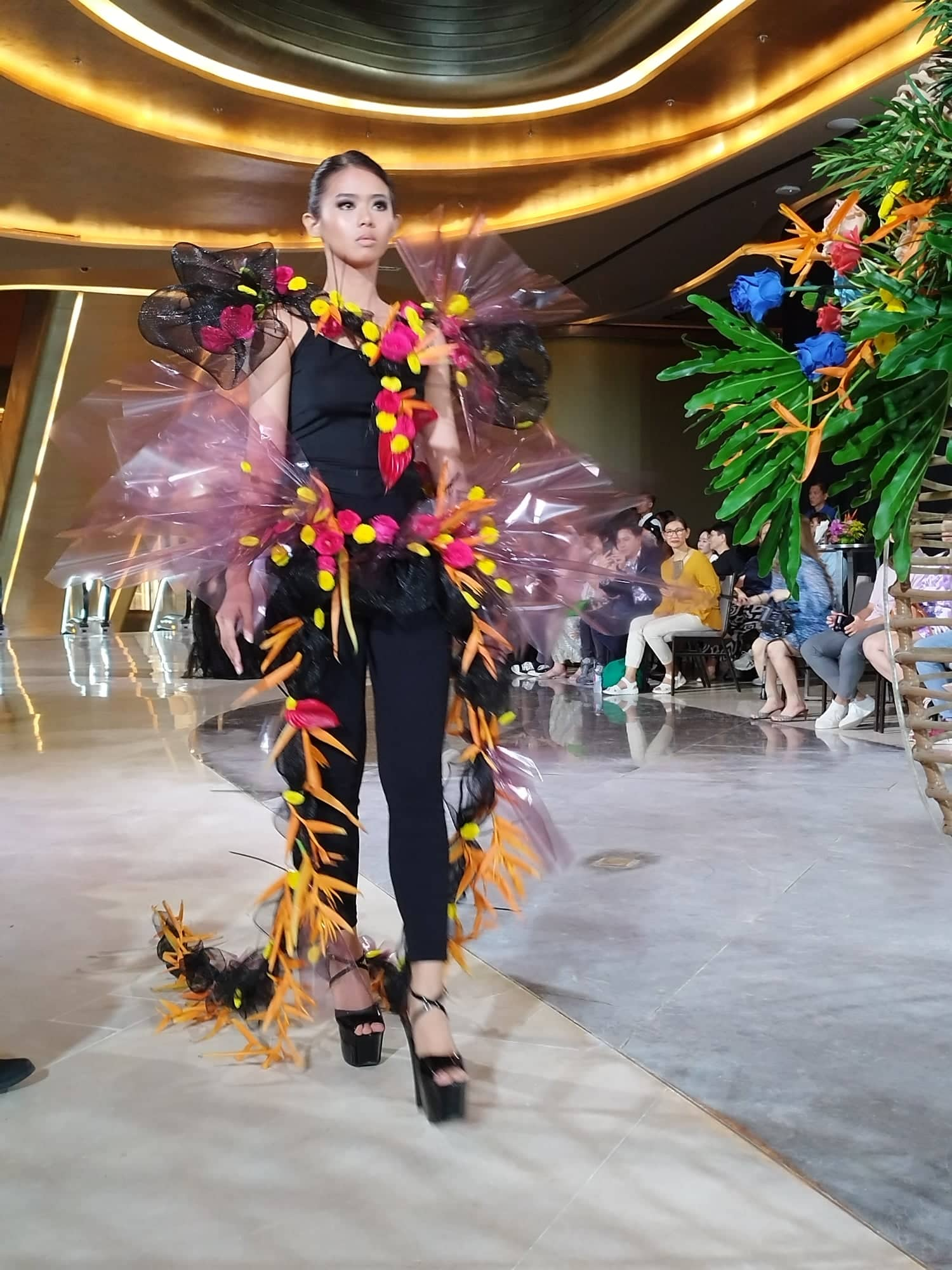 Mr. Almendras said there are seven floral centerpieces all over NUSTAR, using recycled rattan balls with flowers and foliage.
NUSTAR also eyes the possibility of doing different events every year, Mr. Almendras said.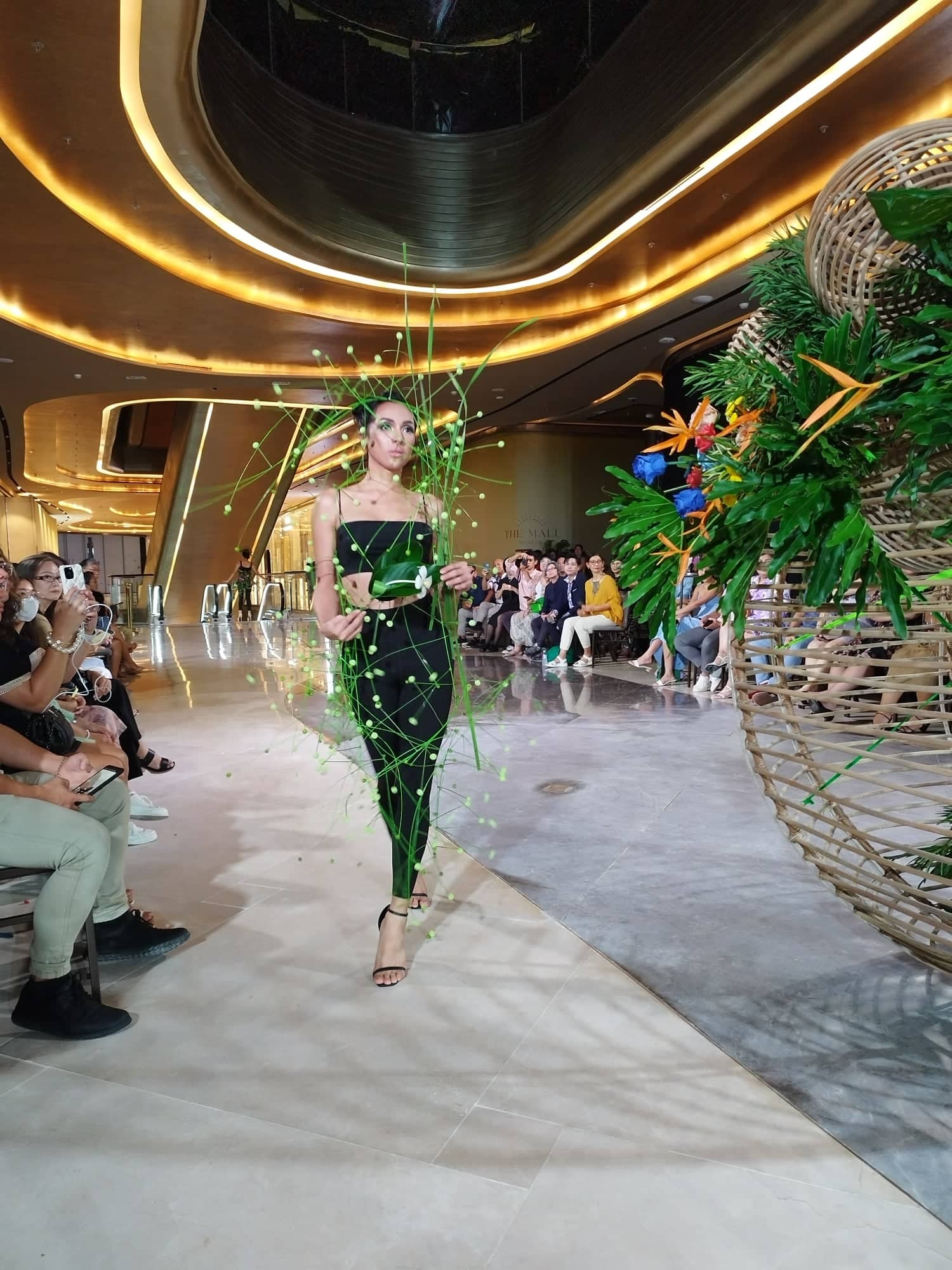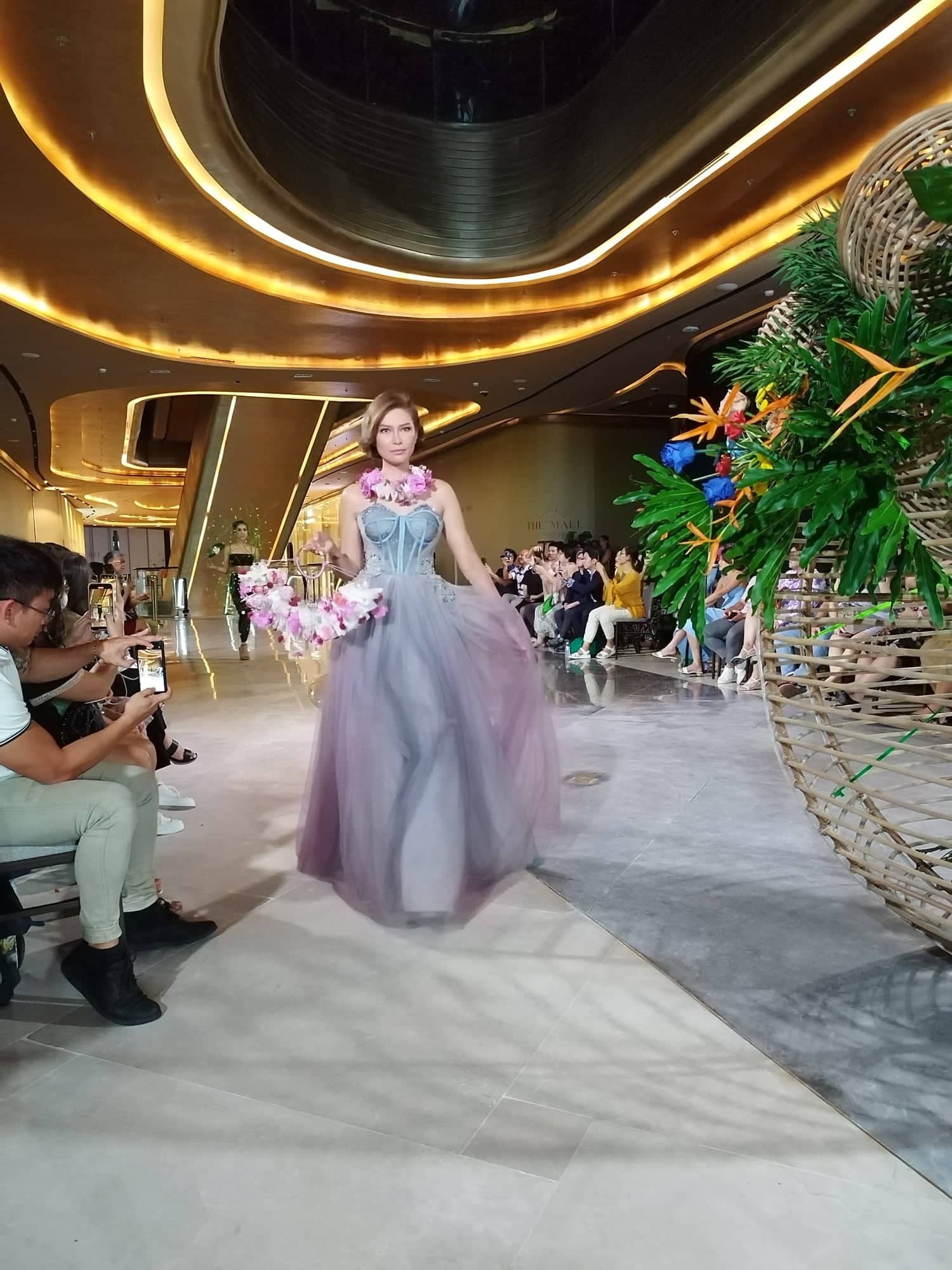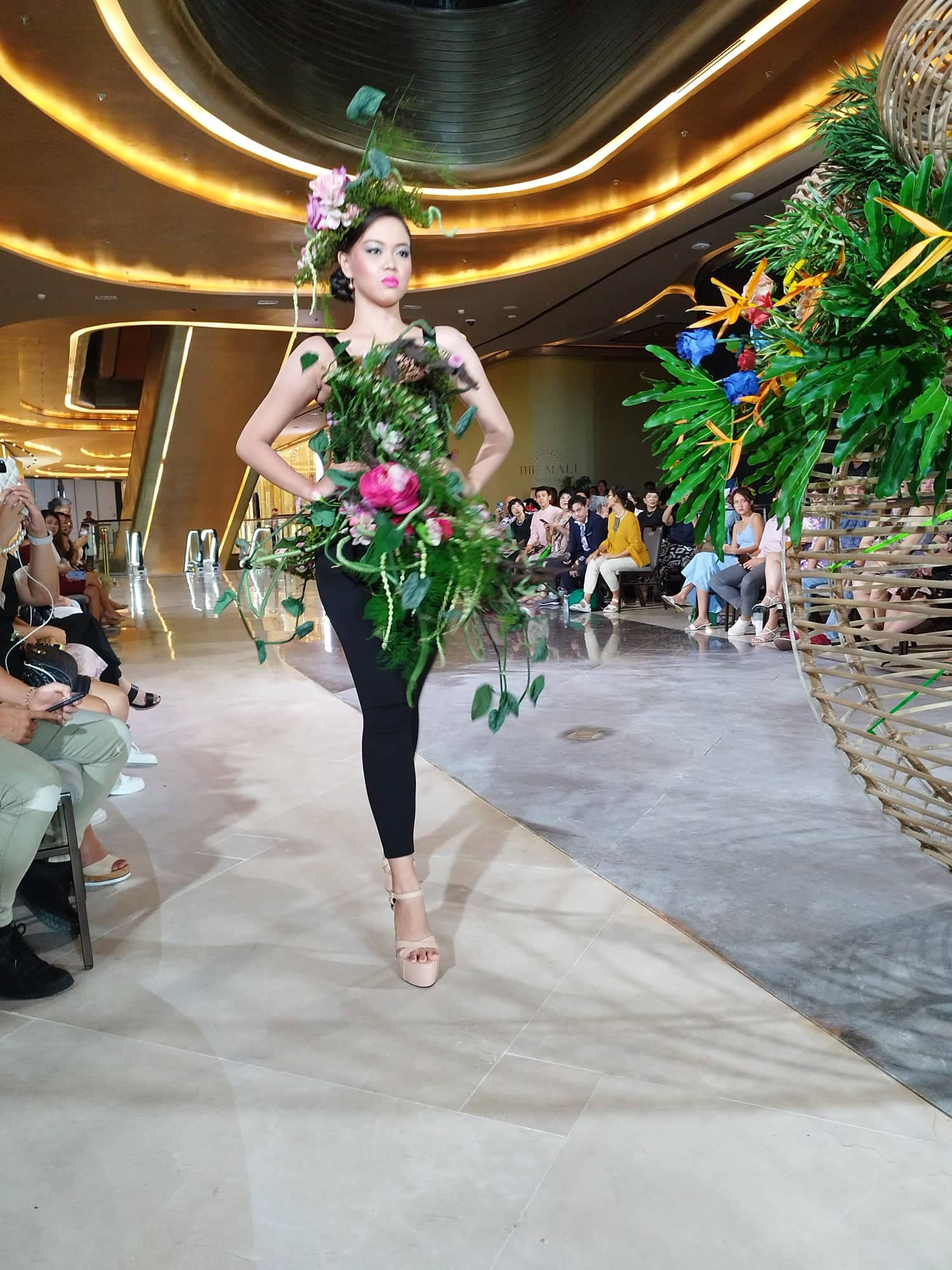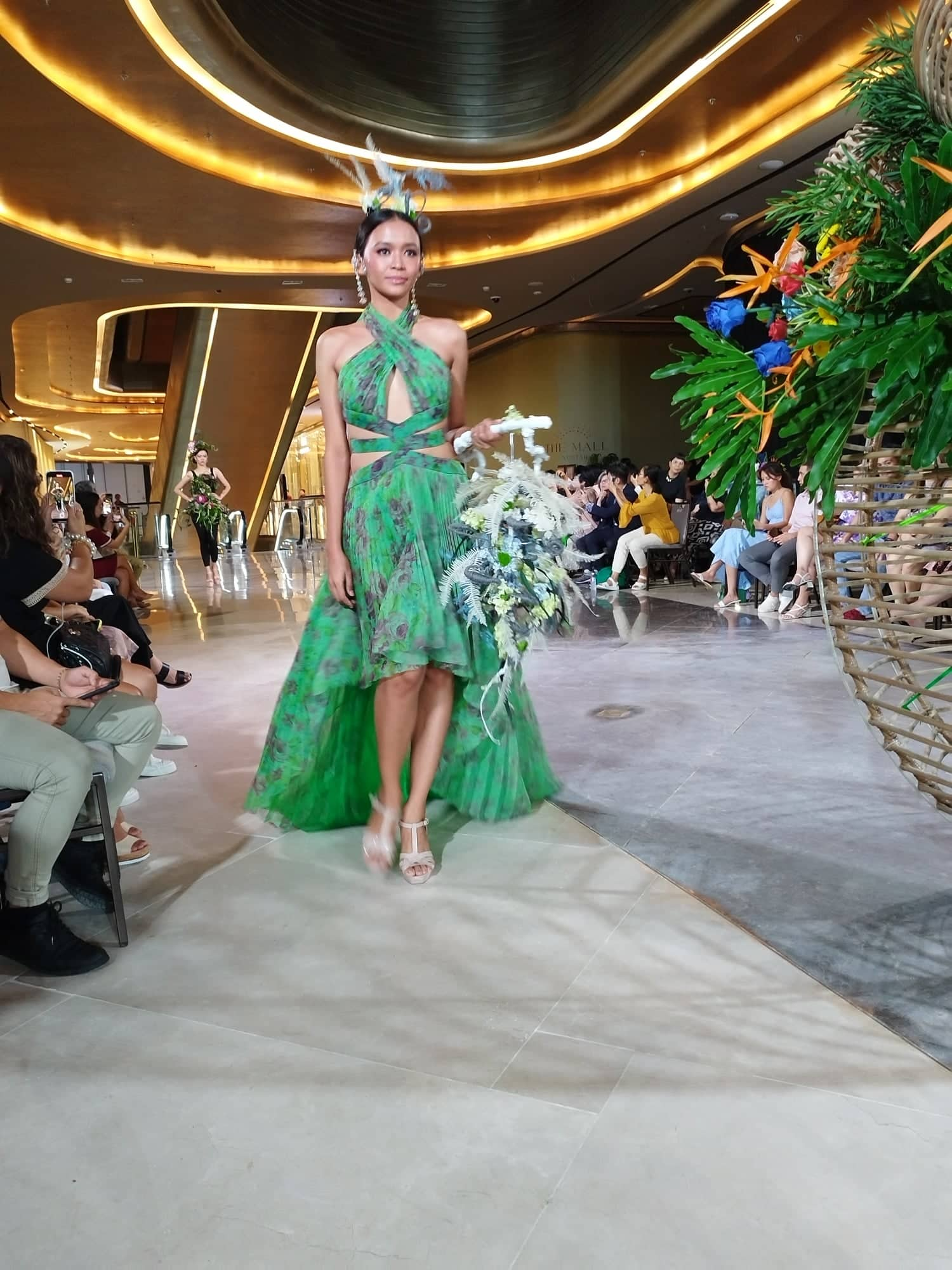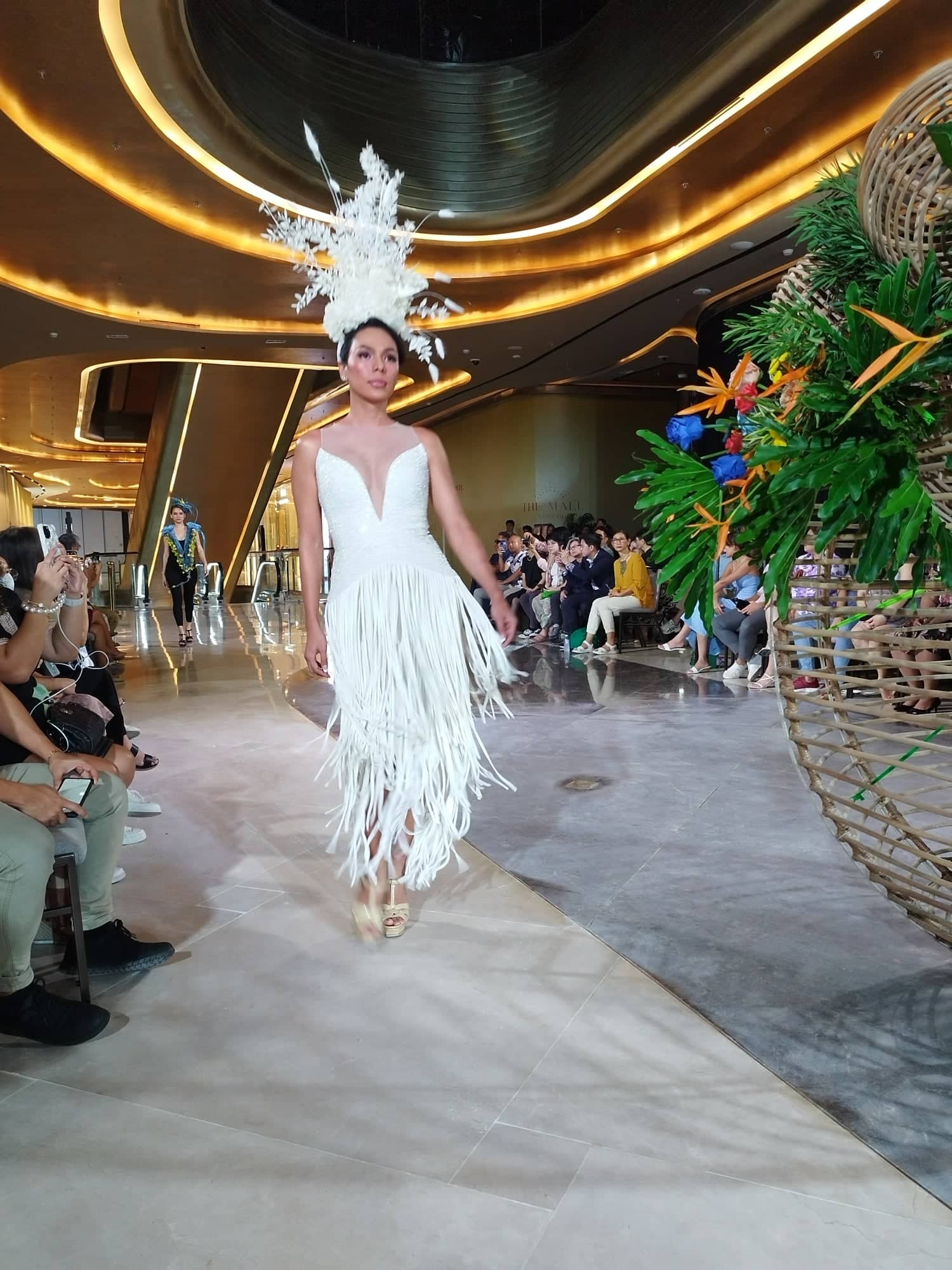 NUSTAR coordinated with Carbon Market flower shops for the local flowers and Fleur De Monde, the biggest flower supplier in the Philippines for the imported blooms.