Are you tired of the daunting task of manually managing your company's data for hours on end? Does your business work with various vendors and suppliers across different cities, provinces or regions and has difficulty in accessing the data and information to make business decisions? Or you might have different applications implemented over the years but are working in silos? Maybe it's high time for you to look for a software system to improve your business efficiency? Future-proof your business processes with Cloudian Inc.'s cutting-edge cloud-based Enterprise Resource Planning (ERP) system.
But what is ERP software? It is a powerful tool that helps organizations manage their resources and integrate departments such as financials, accounting, sales, CRM, and more through a single, centralized application and interface. With company-wide information shared and synchronized in the ERP software, everyone in your team is on the same page at the same time.
Cloud-based ERP systems take this a step further by delivering ERP software over the Internet, enabling companies to access their mission-critical applications at any time and from any location. However, implementing and maintaining an ERP system can be overwhelming for mid-sized and large corporations.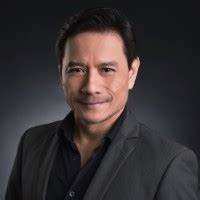 Led by its CEO, Rich Quin, Cloudian is a Gold-certified partner of Acumatica, the world's fastest-growing cloud ERP. Cloudian is dedicated to delivering successful Acumatica projects for mid-sized and large corporations in Southeast Asia, including The Philippines, Vietnam, and Singapore.
Cloudian's vision is to become a leading cloud ERP services provider for international clients, delivering an ERP system that adds value to businesses. They provide a streamlined and flexible implementation experience for companies of all sizes and industries, including construction, manufacturing, distribution, and conglomerates.
With Cloudian's competent end-to-end ERP software support services, businesses can achieve their digital transformation goals at a highly competitive price point while freeing up resources for other critical business needs. Don't let data management be a burden – partner with Cloudian Inc. for a better business tomorrow.
Still having a hard time deciding whether your business needs an ERP? The answer is easy. If you require too much time searching for information, trying to increase your productivity and efficiency and most importantly integrating various functions in your business, get a free consultation now.
For more information on how Cloudian Inc can help your business, send them an email at info@cloudian.ph or visit their website at www.cloudian.ph.