Do you want to streamline your logistics operations and improve your bottom line? Are you looking for a freight forwarder or courier service that can get you your parcel quickly and safely? Check out Airspeed. When it comes to logistics, every detail matters with Airspeed. That is why businesses across the Philippines trust Airspeed to get the job done right.
Airspeed is a corporate end-to-end logistics company that has grown steadily in the past 37 years, and intends to remain one of the country's leading logistics providers. Founded by Rosemarie P. Rafael with a six-person workforce in 1985, it has become one of the fastest-growing and most trusted logistics companies in the Philippines.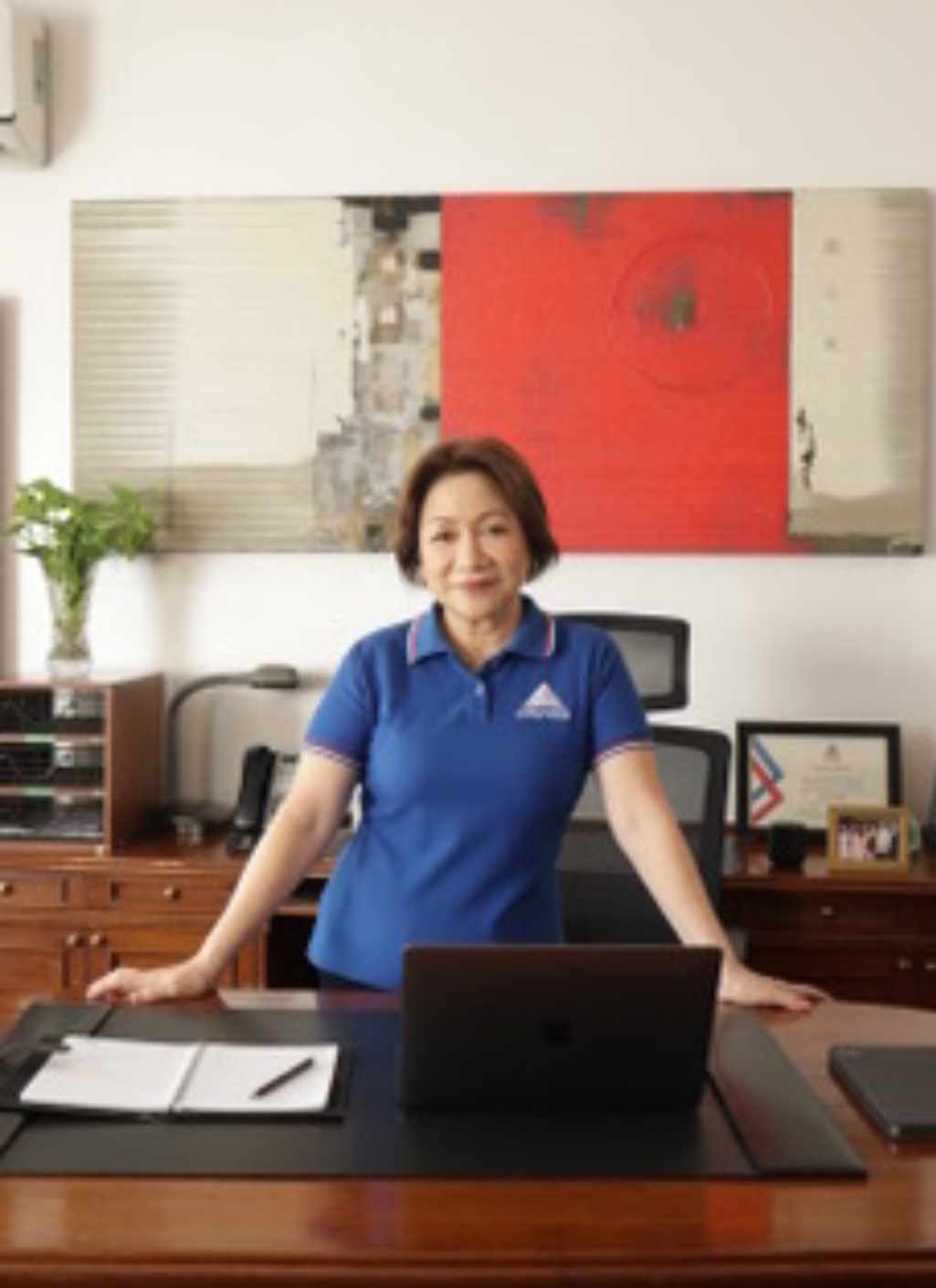 "Airspeed did not even own a cargo weighing scale when the business started. We had to visit the airport and have their clients' parcels weighed to get accurate measurements. But even with those limitations, the team remain determined to make things happen for our clients and stakeholders," said Chairperson Rosemarie Rafael. Guided by a vision of providing fast and efficient logistics services, Airspeed added other offers like customs clearance, domestic and international deliveries, specialized logistics, warehousing, and e-Commerce fulfillment.
For Airspeed, deliveries are not only delivering parcels and packages. They are helping build businesses and individuals alike. Today, Airspeed has more than a thousand employees, and presence in over ninety countries, and sixteen offices around the Philippines. Its client's portfolio range from industries such as electronics, manufacturing, food, retail, clothing and garment, etc.
Providing connectivity in an archipelago of over 7,000 islands presents a unique challenge for Airspeed. With such a large area and distances, transport can be expensive and time consuming. Airspeed used various modes of transportation to deliver goods safely to their destination — via air, sea, and land transportation. With this challenge, the company reintroduced RORO (roll-on, roll-off) service for its various clients. Designed to meet the growing demands of the logistics industry, such as bulk items (like transportation parts), medical supplies, and perishable items, all can be transported efficiently via RoRo.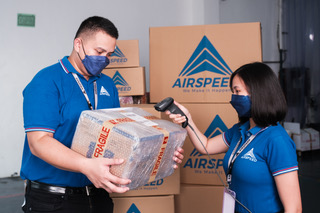 With the expansion of its domestic footprint, Airspeed now serves 78 provinces, 124 cities, 1,067 municipalities, and 35,527 barangays as part of its commitment to serve all clients. They now have 58 agents up to date. Customers can access more resources, extend their reach, and expand their businesses through these developments.
At present, Airspeed is gearing up to incorporate innovations, practices, and technologies into its operations. Through the opening of retail hubs across the country, it has extended its services beyond logistics. The company is also present on digital platforms through its gifting service, on-demand delivery service, and eCommerce Fulfillment that cater to clients with customers who are always on the go.
"We need to be innovative and creative and listen very closely to the pulse of the market to meet the changing needs," added by Airspeed Chairperson Rosemarie P. Rafael.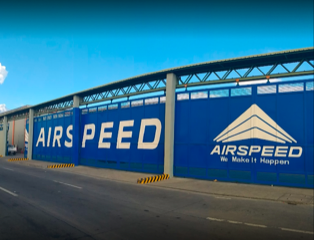 As part of its newest partnership with Light Rail Manila Corporation, Airspeed bring its newest and most convenient contactless delivery option in the country – Popbox. This smart locker provides self-collection, and is convenient, flexible, and saves time for end users. It is initially located in 19 stations of the LRT-1, gearing to expand to more locations soon.
Under the Amazing Philippines Digital Economy Corp., the business unit focusing on the SME services and digital platforms, Airspeed has several projects launched during the pandemic. Kahanga- hanga PH is a proud Pinoy digital platform that houses Filipino products. Through Speedgifts, Airspeed's digital gifting platform is designed to take your business globally. The newest online platform – Pinaspeed.com offers a Pinabilis na booking, pinabilis na delivery, and pinabilis na pag-asenso for Airspeed clients. This can help businesses to avoid the hassle of looking for a reliable logistics partner in delivering their goods.
What are you waiting for? Choose Airspeed and trust Your Precious Cargo with the Best, Trust Airspeed. Visit their website today at www.airspeed.ph/ to learn more.