When was the last time you spring cleaned your room, house or office? Are you anxious that mites are lurking underneath your couches in your reception area? Are you tired to trying countless cleaning solutions to take off the stains from your carpet? And with the pandemic, you might have missed a spot to disinfect? FAAB Cleaning Services has the answers to all your cleaning woes.
As a busy business owner, you probably don't have time to think about how clean your business is every day. But maintaining a clean work environment is crucial to the success of any business venture.
Inspired by the Aviation Cleaning Standard coupled with an extensive background in the Aviation/Airline Industry, founders Farhad Afshon and his wife Beth have set their sights on achieving unparalleled precision and attention to detail. From the highest surfaces to the tiniest corners, FAAB Cleaning Services guarantees a spotless and virus-free environment, creating a tidy workspace that prioritizes your health and safety.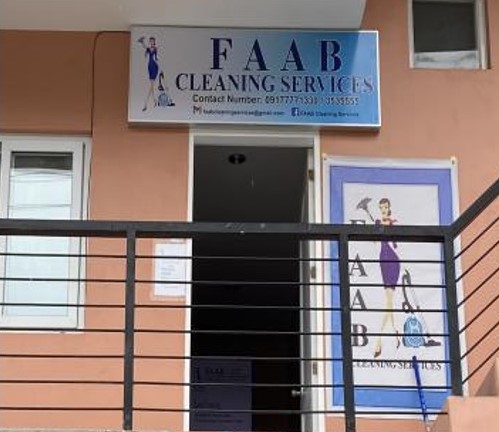 As an emerging leader in the cleaning service industry, FAAB Cleaning Services is dedicated to delivering top-notch cleaning solutions at an affordable price. With an unwavering commitment to excellence, they strive to ensure that every client's space is not only flawlessly clean but also serves as a sanctuary of safety.
The pandemic brought a heightened awareness of cleaning and disinfection to both cleaning companies and the general public. The Use, Overuse, and largely Misuse of chemical disinfectants have caused increased concern about exposure to toxic chemicals and potential antimicrobial resistance. This saw a renewed interest in other methods of disinfection, especially steam and UV light. With FAAB Cleaning Services, it offers efficient virus disinfection methods, including the use of MAP1 PRO (Multilevel Antimicrobial Polymer), a smart antimicrobial coating that provides lasting protection against COVID-19 and other viruses. This non-toxic coating is safe for both the skin and the environment, ensuring a virus-free surface for up to 30 days.
FAAB's misting technique rapidly disinfects all surfaces, delivering larger droplets with short contact time. This method provides complete coverage while leaving behind minimal residue. For hard-to-reach areas or spaces with higher levels, their fogging approach is highly effective. By spraying ultra-small droplets that create a fog-like atmosphere, this method ensures comprehensive disinfection in confined spaces, high ceilings, and other challenging locations.
Beyond standard cleaning, FAAB Cleaning Services offers a comprehensive range of services tailored to meet your specific needs. They offer upholstery cleaning services that breathe new life into your sofa, carpet, mattresses, and more. By removing odors, stains, and built-up dirt, their upholstery cleaning service not only extends the life of your furniture but also ensures a bacteria and virus-free environment. They also offer air-condition cleaning and repair services to ensure your cooling appliances function optimally.
At FAAB Cleaning Services, hygiene is paramount.
Don't let dust and dirt dampen your living or working environment. Contact FAAB Cleaning Services today at 032-3535555 or mobile number 0917-7771330 and experience the difference of a clean and safe environment.