Harvey Colina is an accomplished visual artist originally from Ōtautahi, New Zealand. His artistic style draws heavily from the captivating aesthetics of Surrealism and Renaissance. Harvey's chosen medium of expression is photography, through which he strives to create artworks that authentically represent his distinct perspective and creative vision.
Having completed his studies at Ara Ara Institute of Canterbury, Colina has gained recognition and accolades for his exceptional photographic works. In 2020, he was honoured with the title of New Zealand Iris Photographer of the Year in the Student Category. Furthermore, Capture Magazine acknowledged his talent and potential by naming him one of the Emerging Photographers of the Year in 2021.
Harvey's upcoming exhibition, "Overseas Filipino Worker" exhibition, seeks to document and commemorate the experiences of Filipino immigrants in Aotearoa while shedding light on the challenges they face due to cultural differences and the sacrifices they make. Whether as individuals or families, the decision to migrate to a foreign country in pursuit of a better future is fraught with difficulties, often requiring several years of adaptation to a new cultural environment. These challenges encompass various aspects, such as grappling with language barriers, racism, and cultural disparities. The project specifically focuses on the stories of Filipino immigrants residing in Christchurch, New Zealand, highlighting the unique journeys and triumphs of individuals who have successfully surmounted these obstacles. It embraces both those who have established their lives in the country for decades and newcomers who are still navigating their way through unfamiliar surroundings.
The driving force behind Harvey's commitment to this project is his connection as an immigrant. He relates intimately to the experiences of Filipino workers in New Zealand and aims to bring attention to their often untold stories. Throughout his upbringing, Colina confronted the challenges of being different from his friends, whether it was due to his skin colour, accent, cultural background, interests, or even food preferences. However, with time, he learned to fully embrace his uniqueness, ultimately shaping his identity as an artist. The "Overseas Filipino Worker" project serves as a platform to shine a spotlight on the trials and tribulations faced by immigrants as they endeavour to adapt to a new country and culture.
Through the rich visual language of his photography, Harvey Colina communicates his profound artistic vision and invites viewers to explore the diverse narratives and experiences of Filipino immigrants in New Zealand. The exhibition delves into the human stories behind the statistics and broad generalizations, unveiling the depth of individual struggles and triumphs. It captures the essence of the Filipino community's journey, from the moment they set foot on unfamiliar soil to the gradual process of integrating into a new society.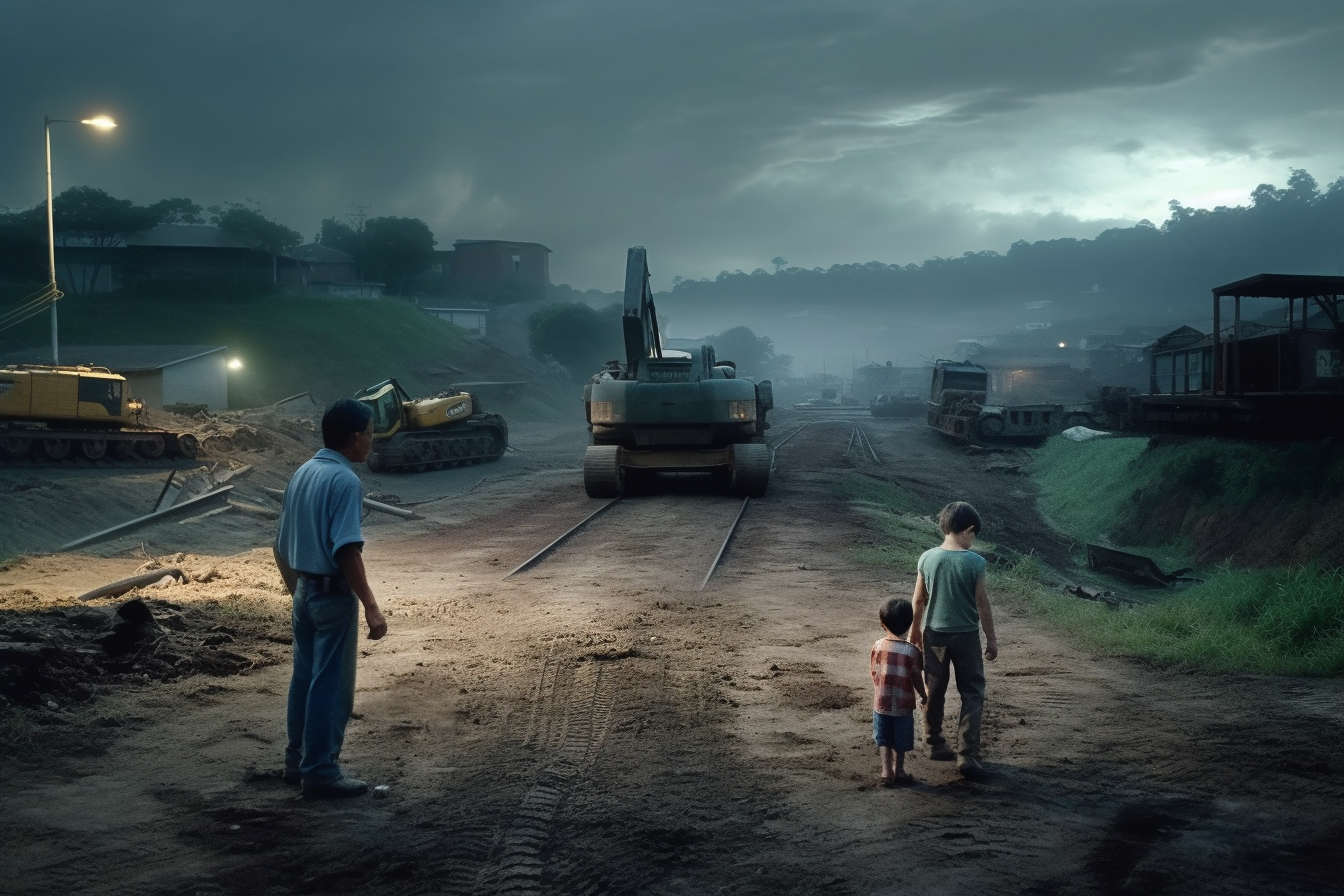 The exhibition provides a compelling platform for viewers to immerse themselves in the lives of these immigrants and gain a deeper understanding of their experiences. It presents a mosaic of tales, each one reflecting the resilience, determination, and adaptability of individuals who have left their homeland in pursuit of a better future. By giving voice to their stories, Colina aims to foster empathy, challenge preconceptions, and promote dialogue surrounding the immigrant experience.
Furthermore, the "OFW" exhibition serves as a celebration of diversity and cultural exchange. It encapsulates the power of art to transcend boundaries, forge connections, and build bridges between communities. Through his photographic lens, Colina captures the intricacies of Filipino culture, intertwining it with the vibrant fabric of New Zealand society. The fusion of these two worlds in his artwork symbolizes the beauty that emerges when diverse cultures coexist, inspire one another, and contribute to the rich tapestry of a nation.
In essence, Harvey Harvey's "OFW" exhibition is a testament to the transformative power of art. It serves as a visual chronicle, documenting the struggles, resilience, and ultimate triumphs of Filipino immigrants in New Zealand through his own experiences as an immigrant.