CEBU CITY – Mezzo Hotel, located at F. Cabahug corner Pres. Quezon St. in Mabolo, Cebu City turned six on May 9 this year and continues to celebrate its anniversary with gratitude attitude by giving back to community service as one of its 6th anniversary's highlights.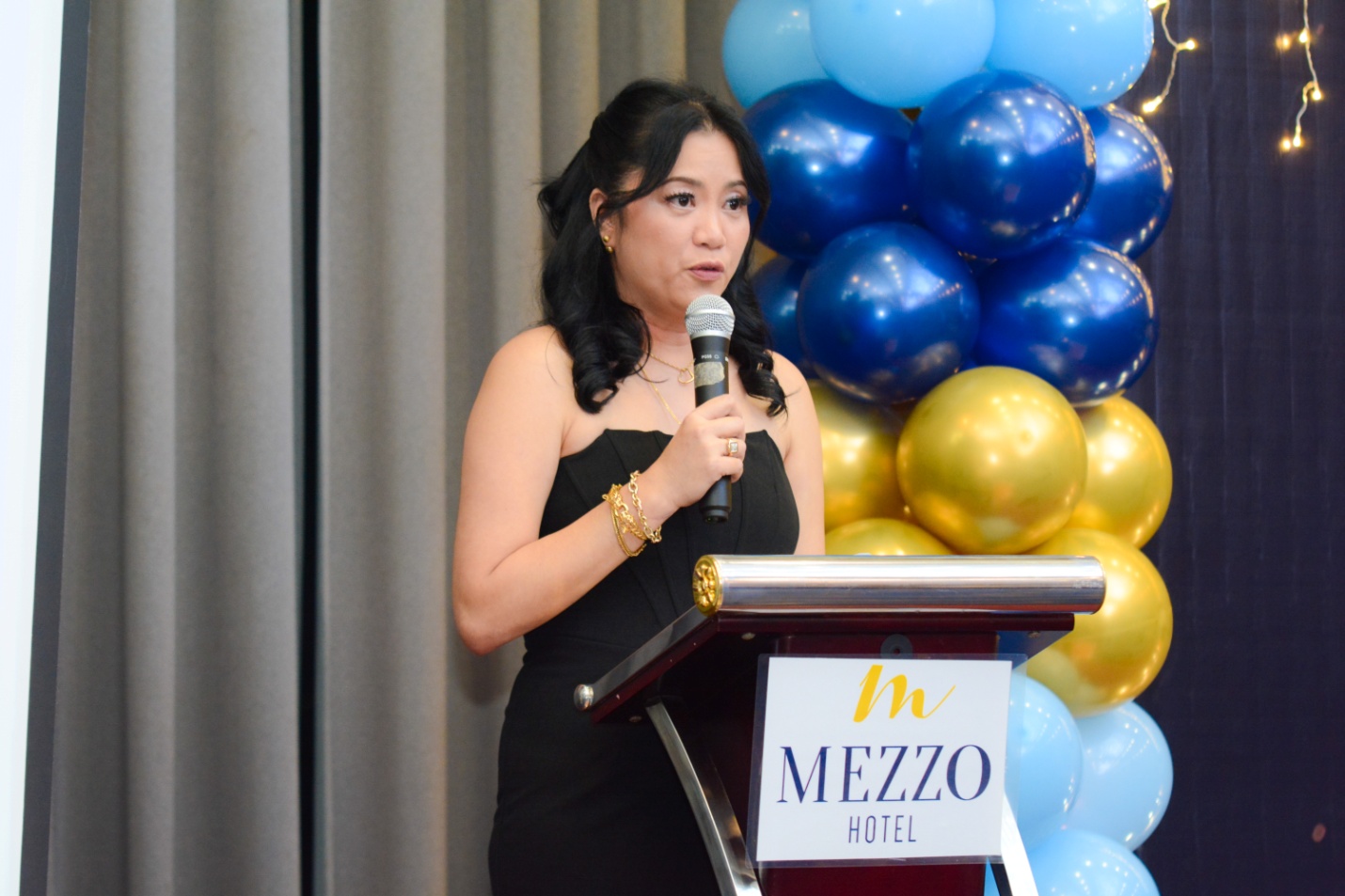 Mezzo Hotel's General Manager, Christine Bernardo
"Community-corporate shared value (CSV) is the heart and soul of Mezzo Hotel.  This year, we want to focus on building a passionate culture in the hotel – a culture where everyone, from the associates to the top-level management, works with a heart to serve not only our clients but the community," says Mezzo Hotel's general manager, Christine Bernardo.
It has been six amazing years of heartfelt service to its guests, Bernardo bared and the hotel began its month-long celebration of gratitude to its associates, loyal clientele, partner communities, and to its patrons with projects that benefit the four pillars of Mezzo—Community, Associates, Structure, and Guests.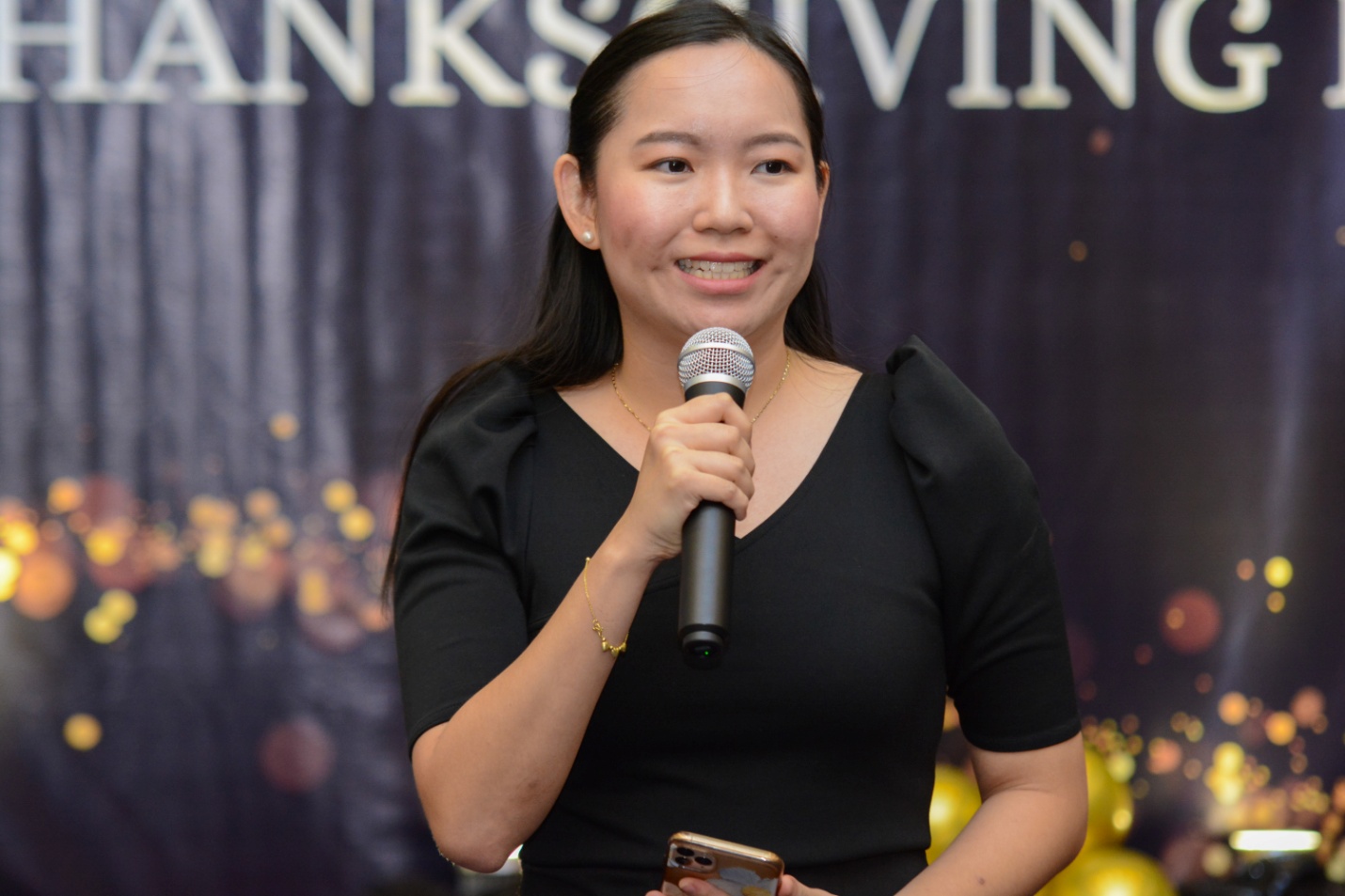 Mezzo Hotel President Ms. Shannen Tan
"We recognize that to be a hotel with a purpose, having a physical building is not enough. We need our associates, our clients, and the community and we are humbled by the love and support we have received throughout the years, and we look forward to sharing with them more exciting events and surprises throughout the month," Bernardo added.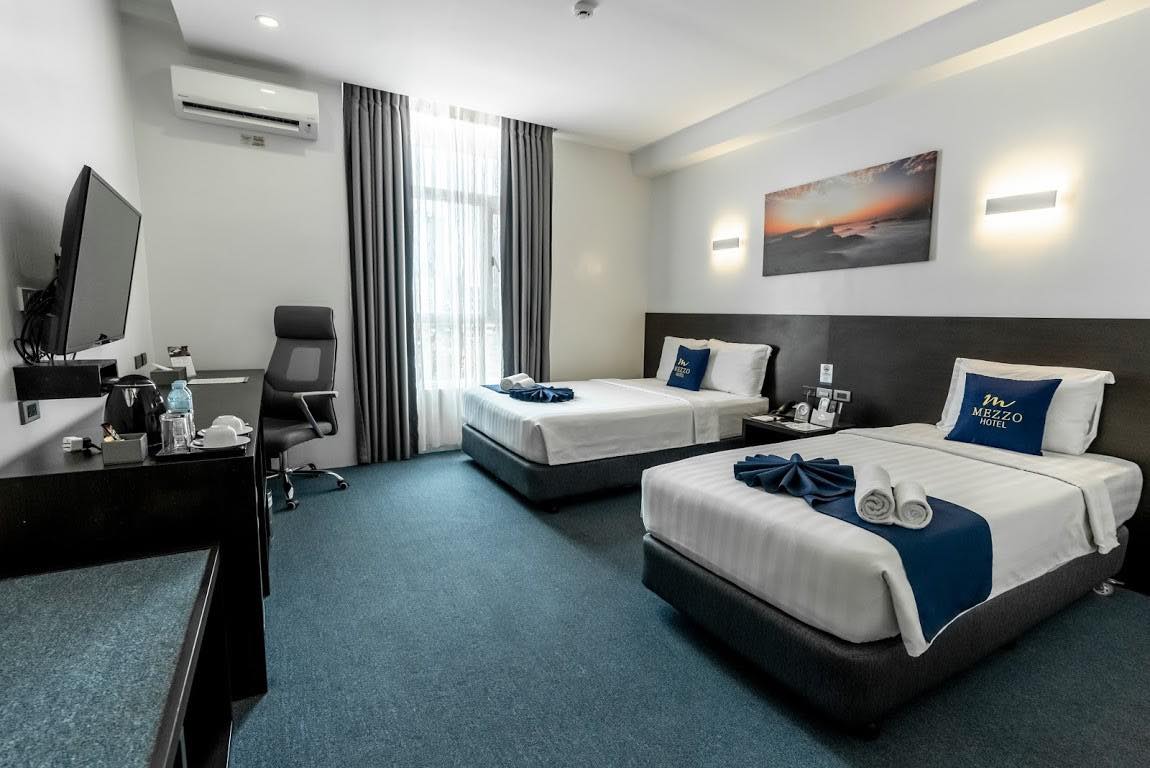 As the month-long celebration comes to its close, Bernardo shared some of the hotel's highlights of events starting with the hotel's Anniversary Promo of P2,300/room for the whole month of May and promo discounts in dining and other hotel's events and amenities.
On May 16, Mezzo Hotel inked a memorandum of agreement (MOA) with Barangay Kasambagan and the Department of Social Welfare and Development (DSWD-7) for the continuation and expansion of the hotel's "Adopt-A-Community" program where these institutions support various livelihood projects for residents of Barangay Kasambagan who are members of the Pantawid Pamilyang Pilipino Program (4Ps).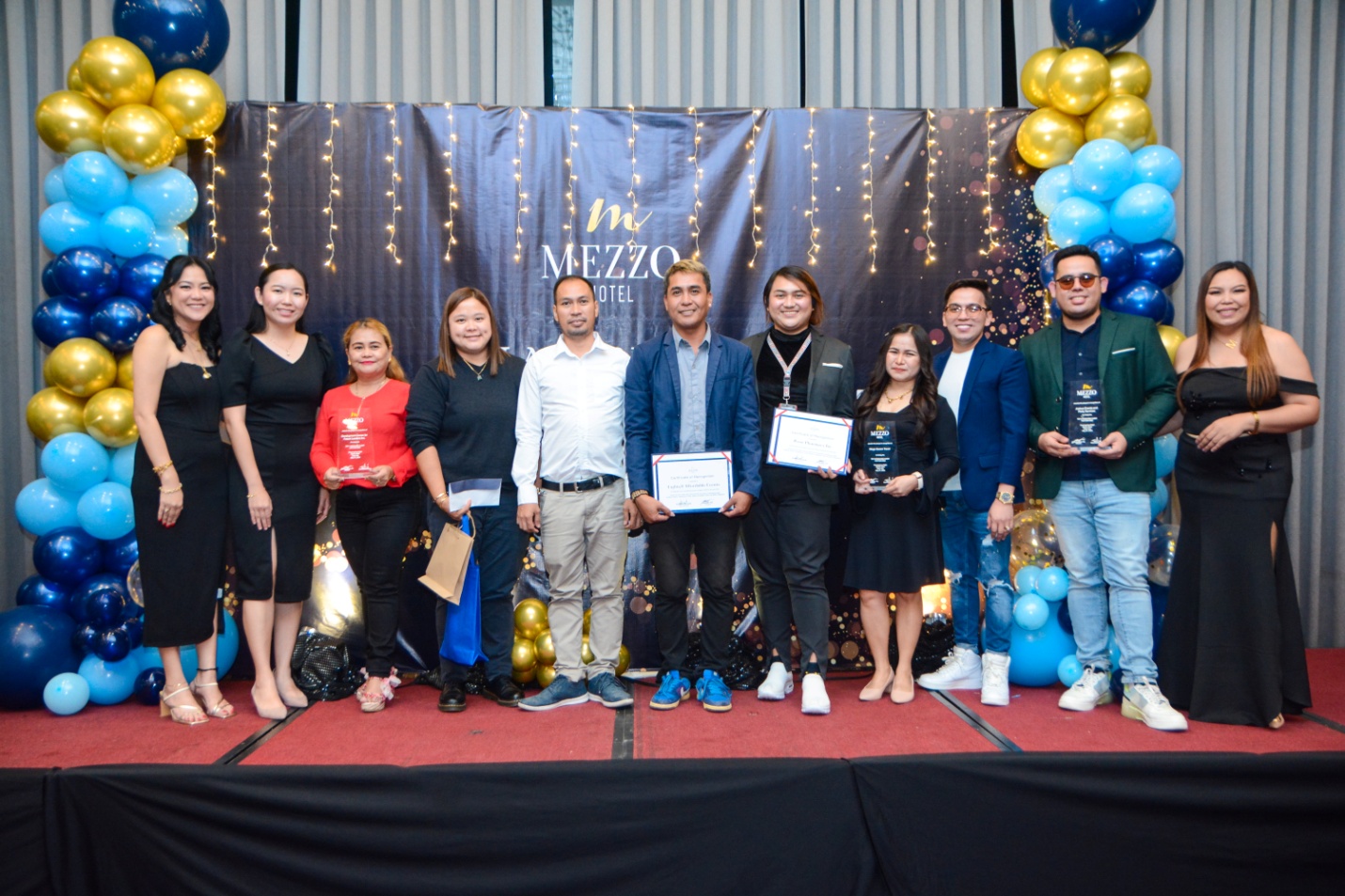 Recognizing the outstanding efforts and unwavering support of its top clients, Mezzo Hotel celebrates the Top 10 Producing Clients of 2022 alongside Shannen Tan, President of Mezzo Hotel, and Christine Bernardo, General Manager. Cheers to our valued clients, and to the continued growth and prosperity of the Mezzo Hotel family!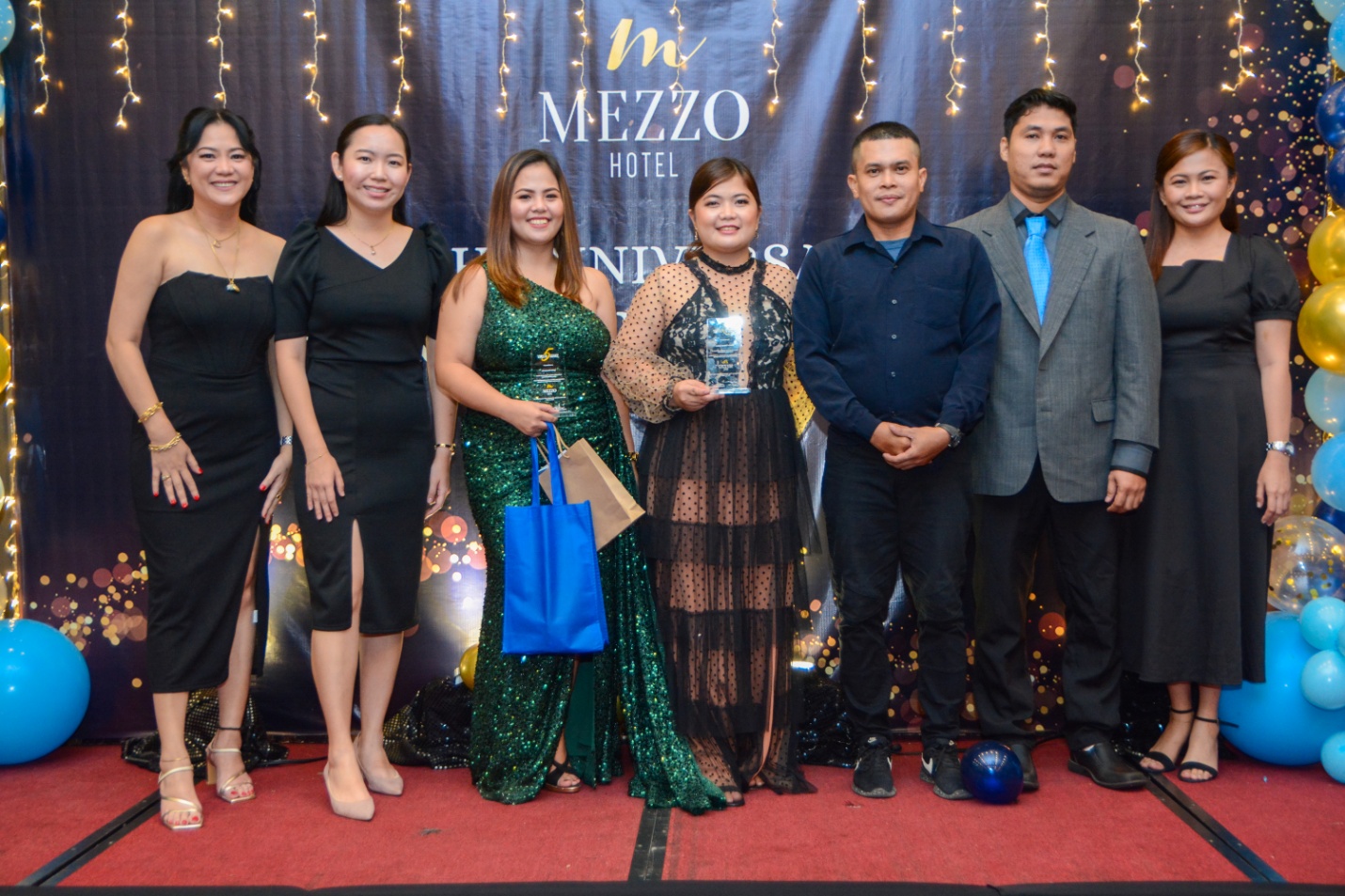 Longevity and loyalty are the hallmarks of a great team, and Mezzo Hotel is proud to honor its exceptional associates who have dedicated five years of their careers to service excellence.
Joining in the celebration with Shannen Tan, President of Mezzo Hotel, and Christine Bernardo, General Manager, are the 5-year service awardees who have made invaluable contributions to Mezzo's success.
An "Event Coordinators Appreciation Night" is held on May 24 led by the sales team of Mezzo Hotel to show gratitude and recognition of the event coordinators' patronage to do business with the hotel through the years.
The "Thanksgiving Night" is on May 31 and it is a celebration for all the people who have been part of Mezzo's journey throughout the years.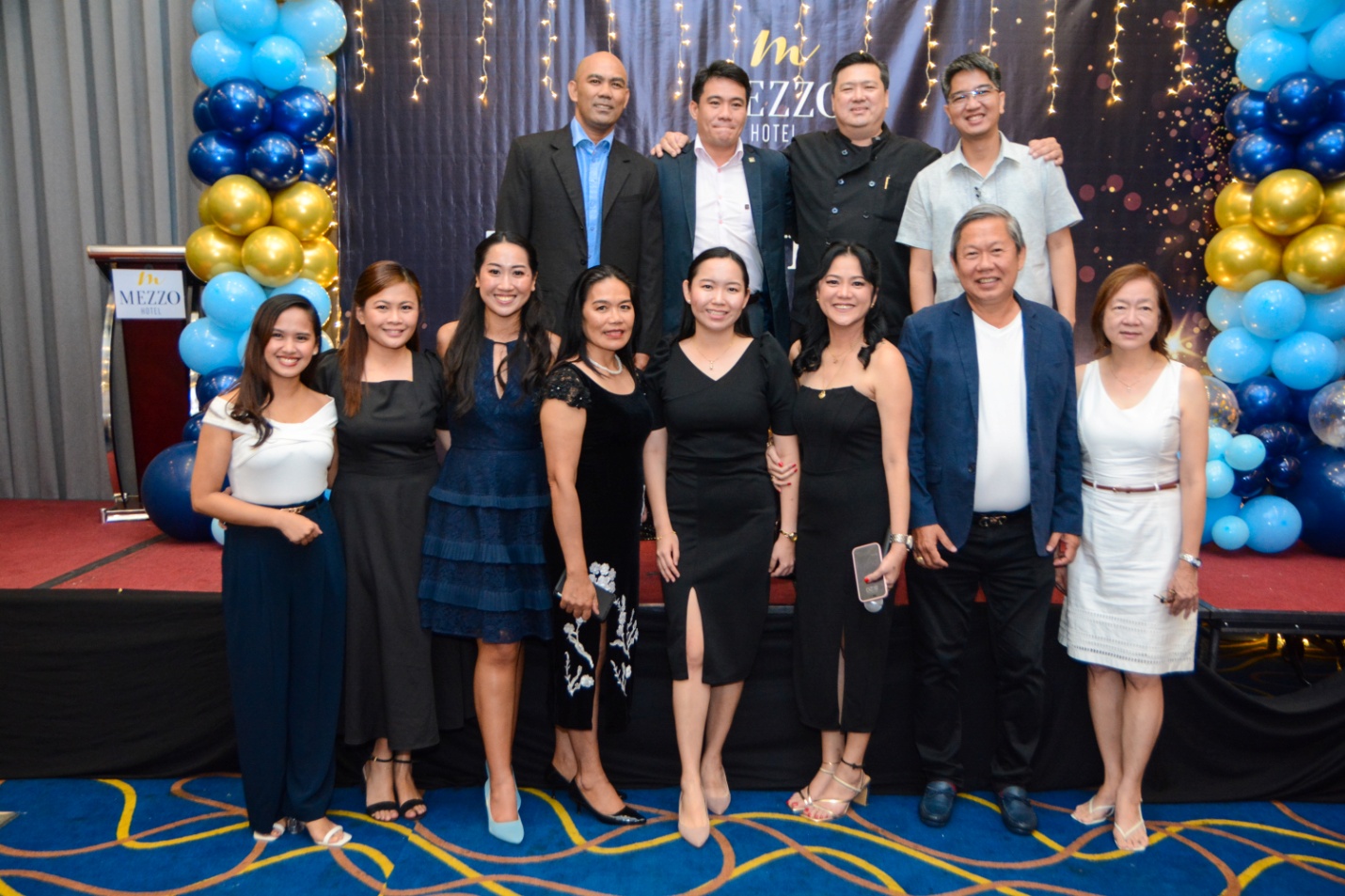 Where would Mezzo be without its team of dedicated leaders and innovators?
With their unwavering commitment to excellence, the managers and executives have been instrumental in Mezzo's growth as a premier destination for hospitality.
Mezzo's six years journey in the hospitality industry
"Looking back to six years, the pandemic was the most challenging in the whole hospitality landscape, not only in Cebu but globally. Our goal then was staying afloat during those pandemic years and keeping the brand relevant especially in an area saturated with hotels," Bernardo said.
But something good came out of the pandemic, Bernardo revealed that Mezzo got its ISO certification amid the pandemic.  The Hotel served the Overseas Filipino Workers (OFWs) for their quarantine needs and also serving the local residents during the pandemic and Typhoon Odette where the Hotel continued to engage with the local community for various assistance.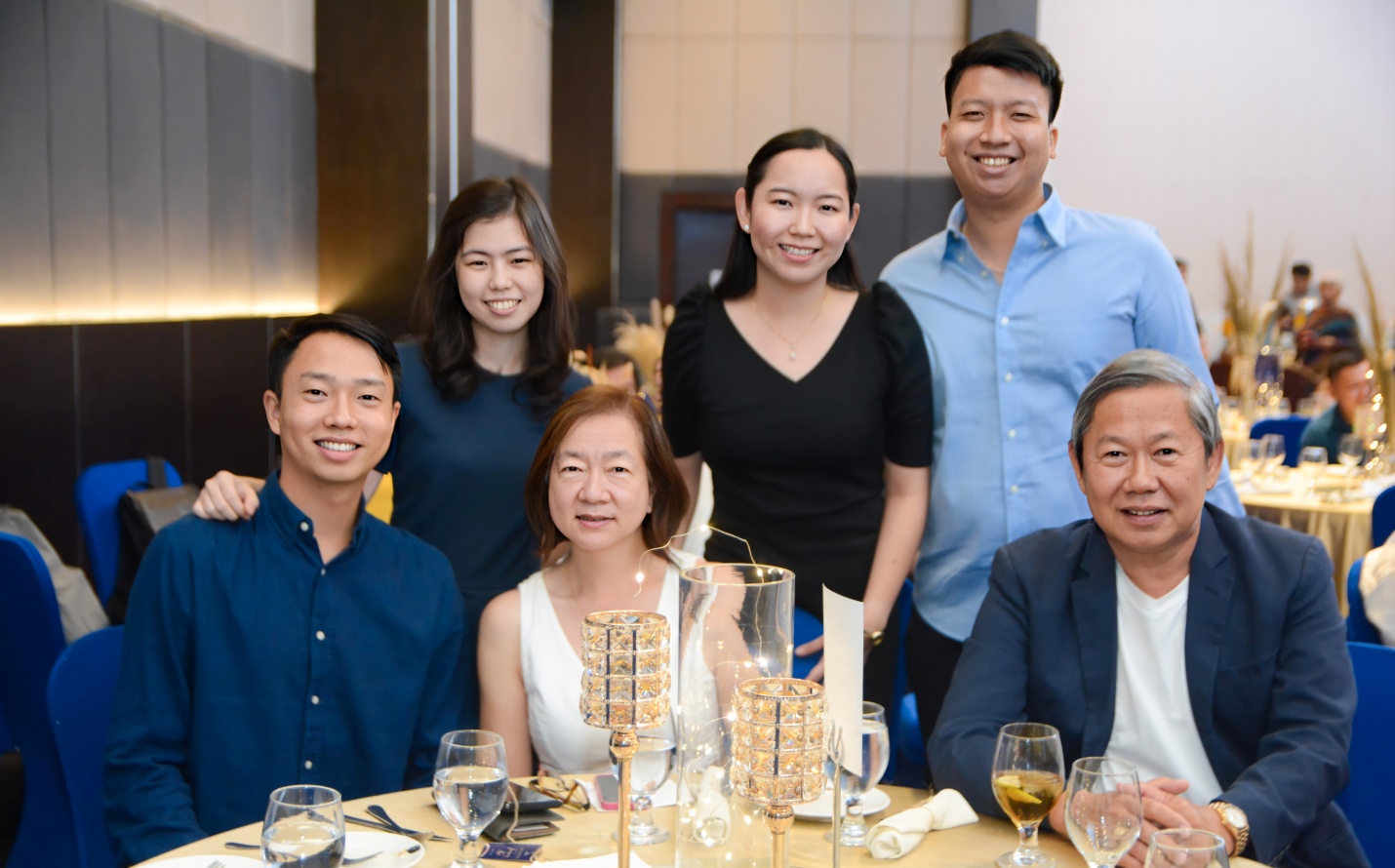 The Tan family, the proud family behind Mezzo Hotel, are all smiles as they celebrate Mezzo's 6th Anniversary with their associates, partners, and clients.
"The hard work and the team work of the management to continue operations while catering to the needs of the guests is truly admirable," Bernardo gushed.
The immense support of everyone in the team to contribute and together, work on the company's vision and loyal clientele contributed to these good times now where Mezzo continue its operation which was better than the last two years, but still not past the pre-pandemic levels, Bernardo noted.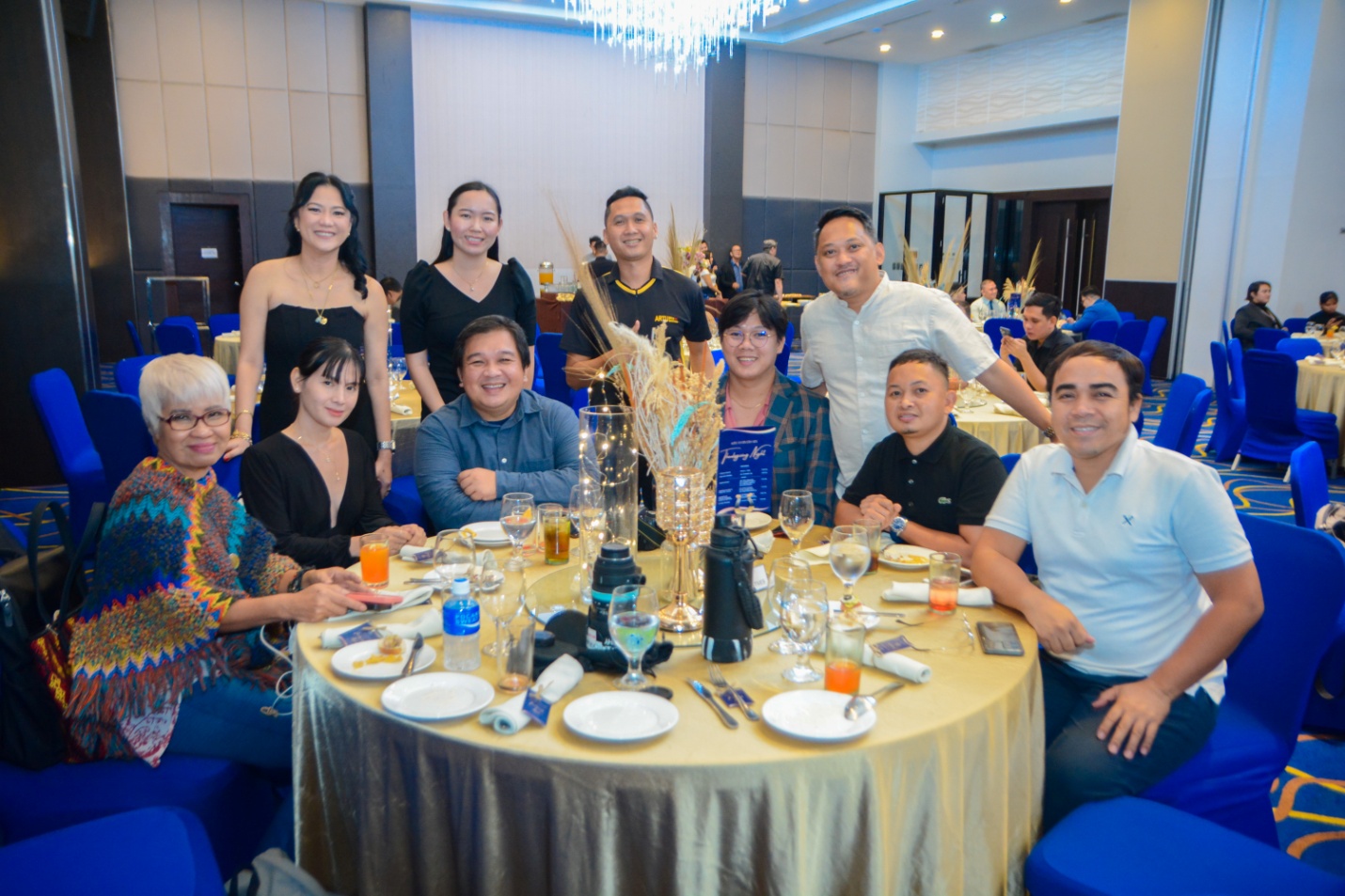 Mezzo Hotel's General Manager, Christine Bernardo, and President, Shannen Tan, have been the guiding force behind the hotel's continued success. As they meet with representatives from various media outlets, they express their gratitude to the associates, partners, and clients who have made Mezzo Hotel a premier destination for travel, cuisine, and hospitality.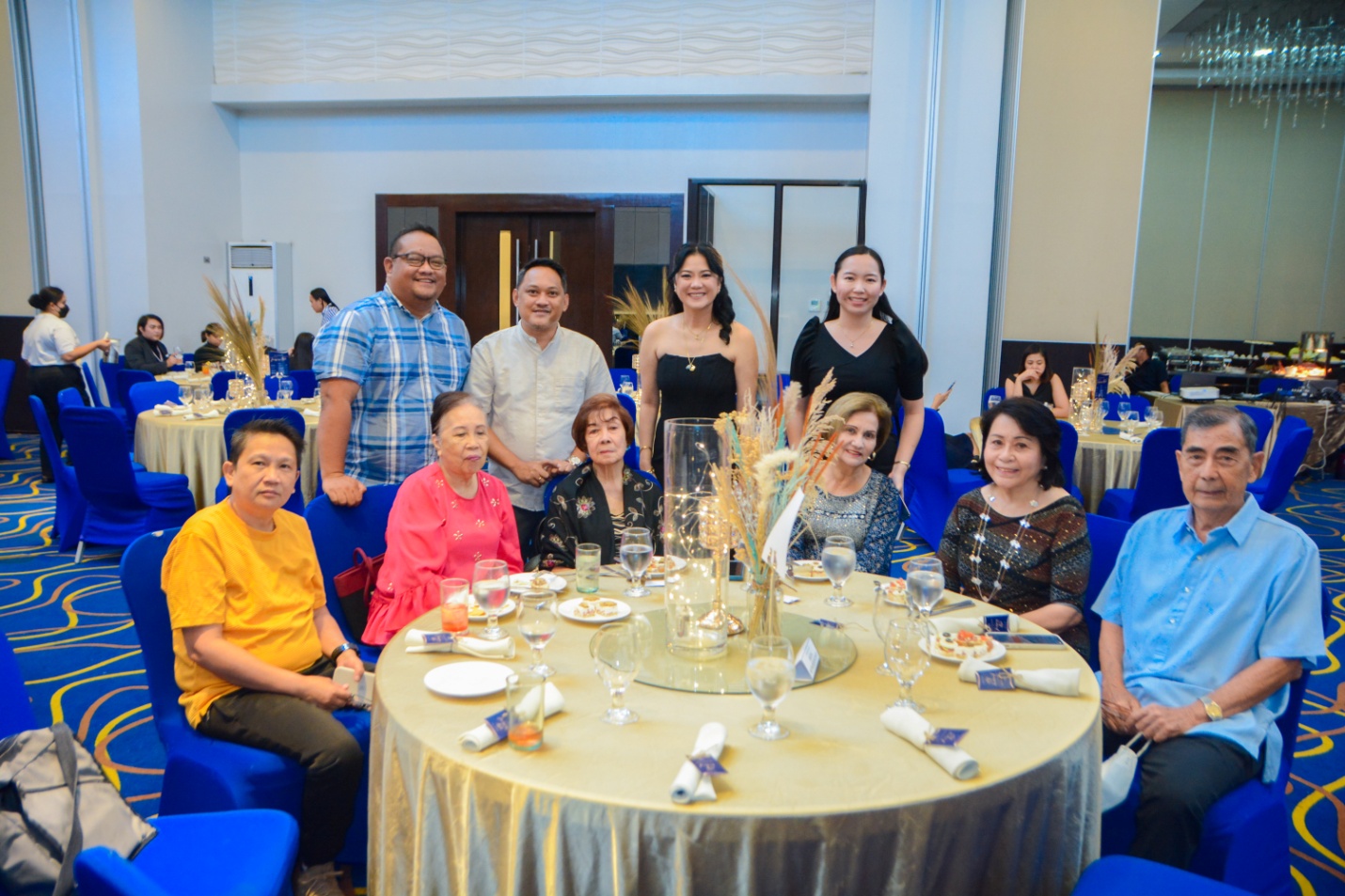 Gathered together in celebration of Mezzo Hotel's 6th Anniversary are Mezzo Hotel General Manager, Christine Bernardo, and Mezzo Hotel President, Shannen Tan, with some of the pillars of Cebuano media: Nelia Neri, Milagros Espina, and Chinggay Utzurrum from Sunstar, and Honey Jarque Loop from the Daily Tribune.
Mezzo is very optimistic that it will be able to go back to the pre-pandemic level in the near future, Bernardo added that the hotel continues to learn from its current operations and if there is an opportunity to expand, why not?
The lessons learned from six years, hopefully these eventually support and guide Mezzo in its expansion plans and to achieve an ISO re-certification, putting emphasis on Mezzo's 4-Pillars: by promoting its Corporate Shared Values for the Community; improving employees benefits as Associates; renovations and improvements for the Structure and to continuously improve the guests' experiences with Mezzo, Bernardo concluded.