IRENE SINO CRUZ
A young Cebuano artist loves to paint but also dreams of becoming the first-ever Filipino Formula 1 driver.
Sixteen-year-old Cebuano artist John Paul Choa who uses sikwate (hot chocolate drink) as a medium will stage a solo exhibit in Singapore this month.
A few handpicked cacao artworks of JP, son of Chocolate Queen Raquel Choa, will be highlighted in the reception dinner of the Philippine Embassy in Singapore in celebration of the 125th Philippine Independence day on June 19, 2023.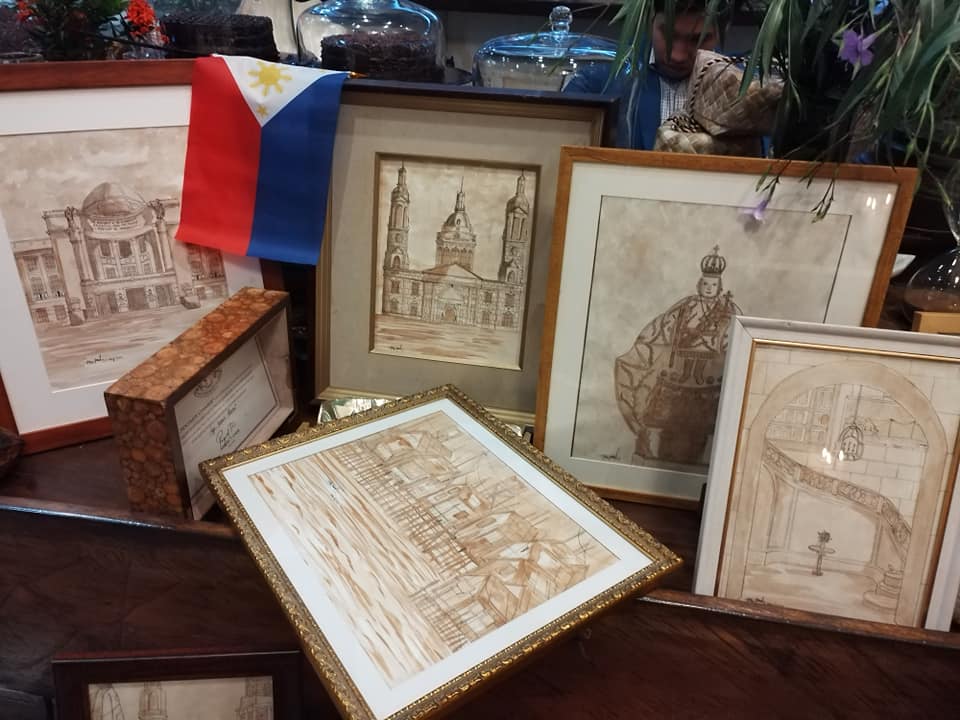 After the reception dinner his works will be displayed at the embassy.
Inspired by his artist mother and Vincent Van Gogh, John Paul showed interest in painting at an early age. Van Gogh is a Dutch post-impressionist painter who created over 2,000 artworks. The young painter can even paint his own version of his favorite Van Gogh oil painting – The Starry Night – using sikwate as a medium.
JP recalls that he did a mural of Van Gogh on the wall of his elementary school when he was 11 years old.
He first did European artwork but shifted to the Philippine landscape, including stilt houses built on top of the coastal waters. John Paul was amazed at the ingenuity of those who built stilt houses using only bamboo poles for support.
Most artists paint only when they feel like doing it but John Paul has the discipline to do artworks when needed.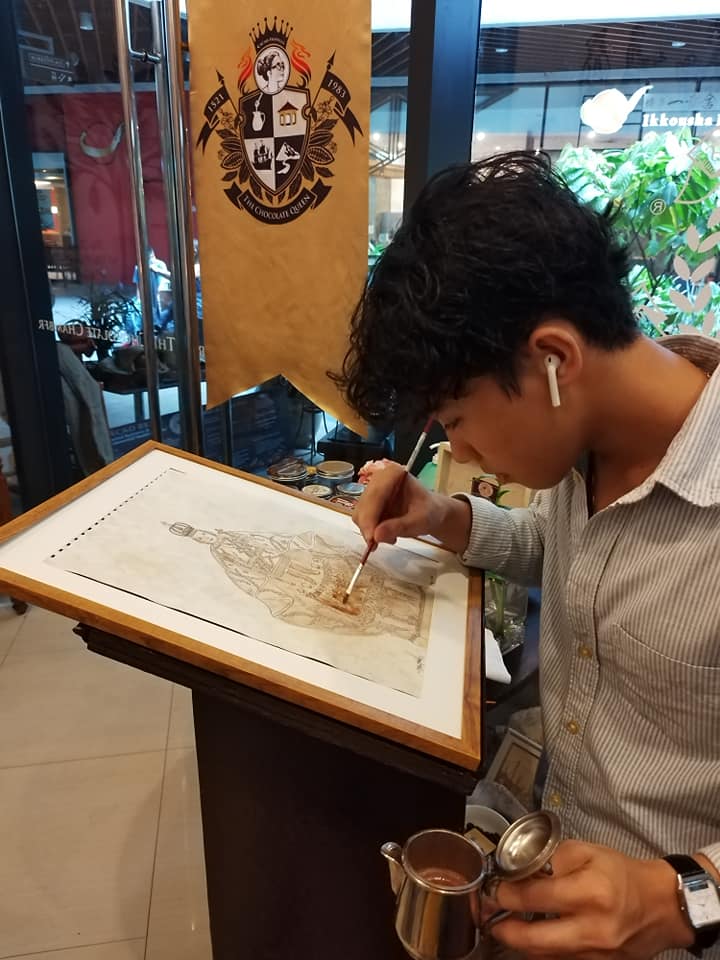 His mother Raquel had once asked him to do paintings for foreign ambassadors who were scheduled to visit The Chocolate Chamber.
John Paul said he did sketches of the artwork the day before the foreign dignitaries' visit and then made 25 paintings the following day.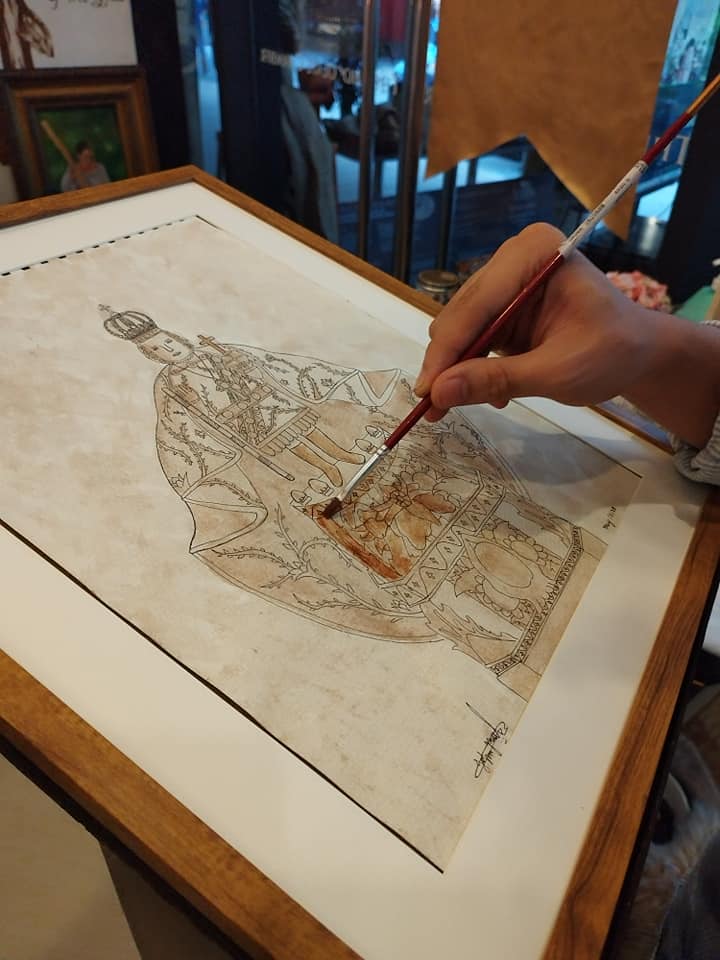 He first used cacao lava, a formulation created by Ms. Raque for her own artworks, which is thicker and resembles paint. However, John Paul discovered that sikwate can also be a medium when he accidentally spilled his drink on the paper. He now prefers using sikwate which he likened to watercolors.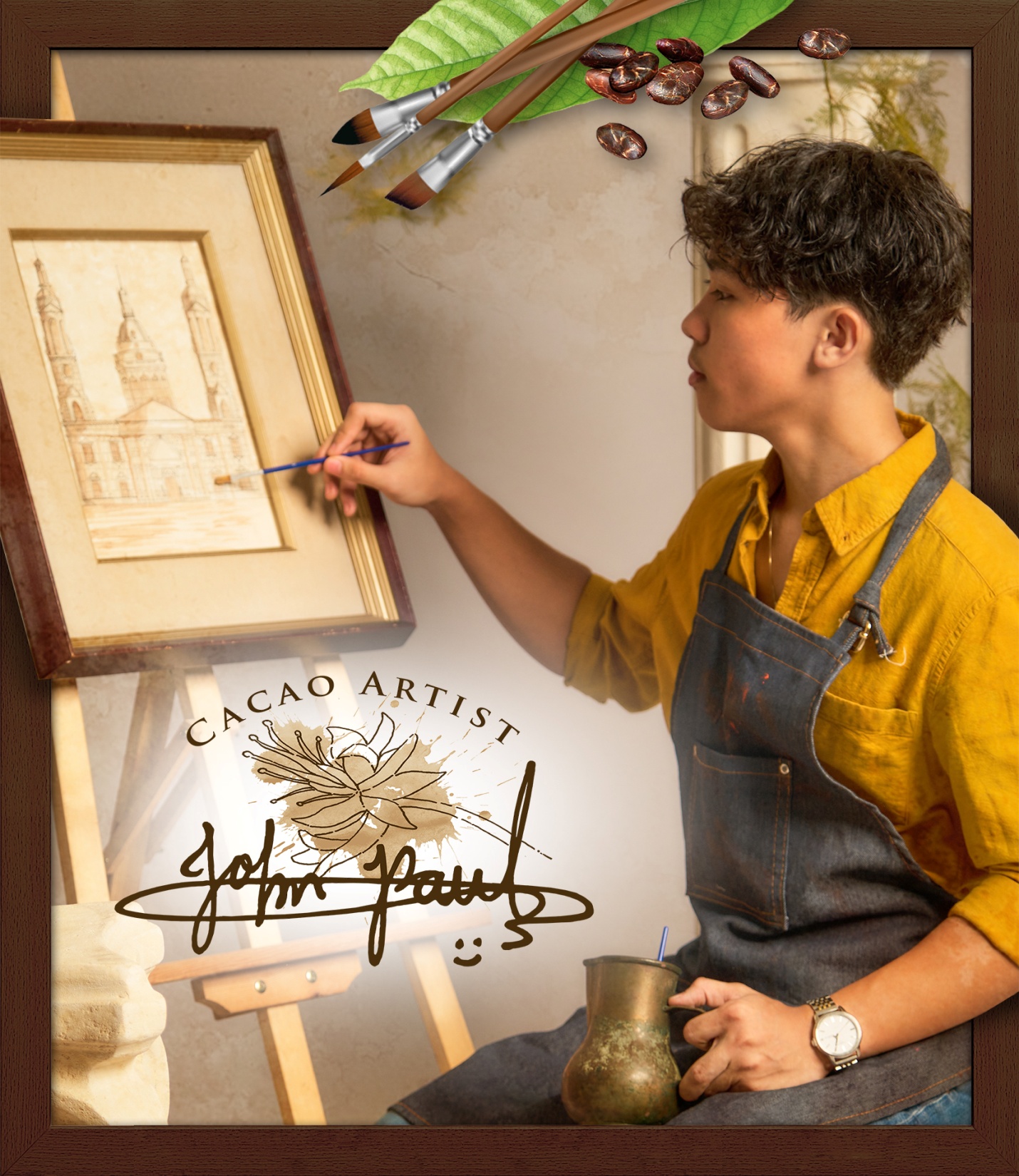 Artists are usually assumed to be introverts and loners because they tend to focus on their artistic pursuits. But John Paul has a sense of humor and is quite sociable.
Enrolled under the Department of Education Home Schooling Program, JP has organized a room at their residence to accommodate his various activities. He has an L-shaped table which he divides into three spaces: for his homeschooling activities, another for his painting, and a third space for his driving simulator. He bought the simulator, which is quite expensive, using the proceeds of his sold paintings.
He had been doing go-carting to learn the fundamentals of racing but it was too expensive so he decided to save money so he could buy the driving simulator.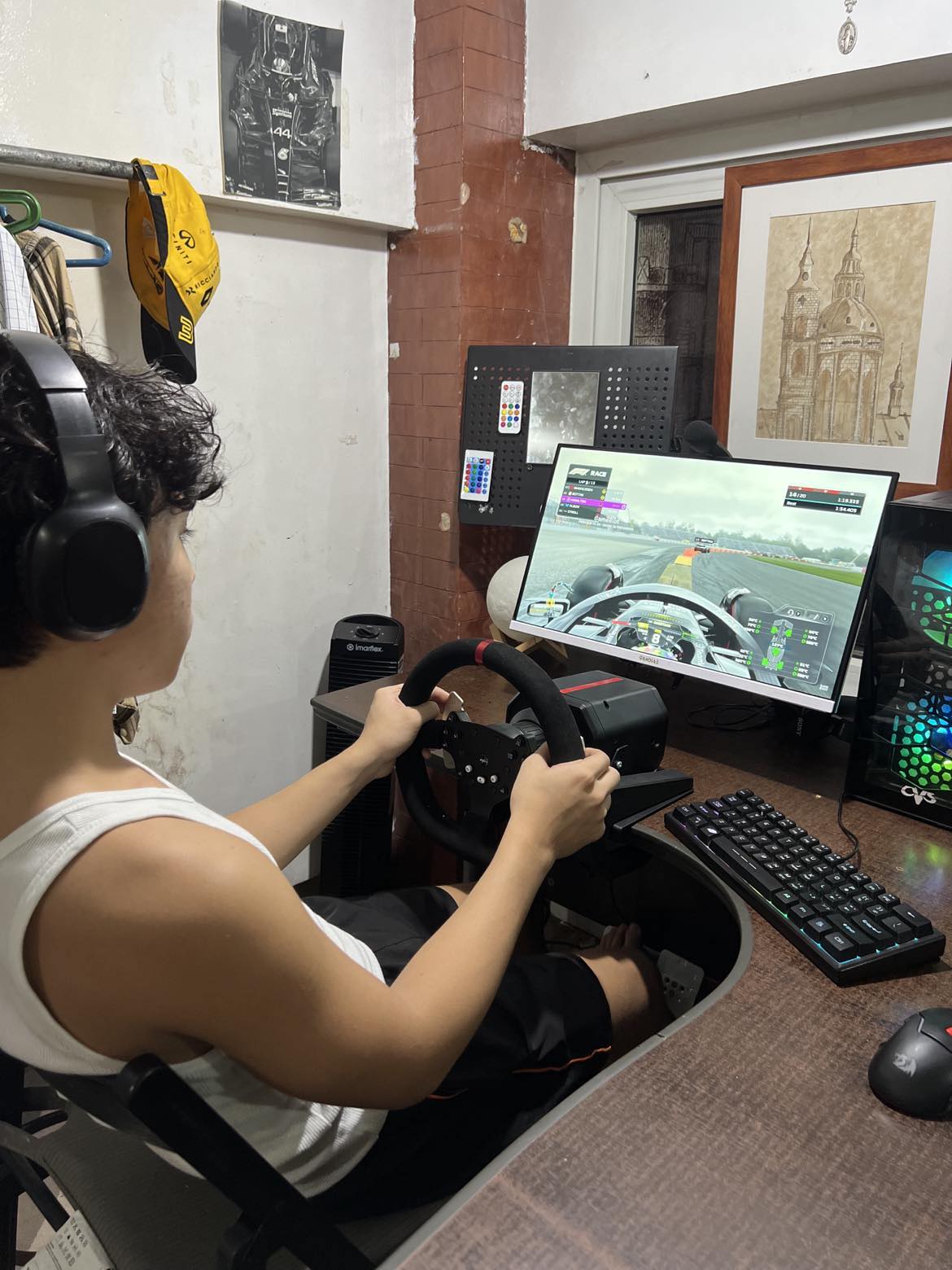 JP wants to fulfill his long-time dream of representing the Philippines and become the first Filipino Formula 1 driver. He knows he still have a long way to go but he has been honing his driving skills through go-karting.
Aside from spending time on painting and home schooling, JP also go-karting as a first step to achieving his dream of becoming a Formula 1 driver.
Go-karting, however, is quite expensive. A thoughtful and considerate son, JP funds go-karting out of the money he earns from selling his artworks.
He recently bought a steering wheel simulator so he could practice virtual racing at home.
JP hopes that if he realize his dream of becoming a race driver, he would still continue to do artworks.