MINERVA BC NEWMAN
CEBU CITY – The Province of Cebu with the regional and provincial offices of the Department of Agriculture (DA), Department of Interior and Local Government (DILG), Department of Labor and Employment (DOLE), Department of Trade and Industry (DTI), Department of Social Welfare and Development (DSWD) in Bohol, Negros Oriental and Siquijor joined President Ferdinand Marcos in a simultaneous launching of the "Kadiwa Ng Pangulo" (KNP) on July 17 in Pampanga and all KNPs in 81 provinces nationwide were linked/hooked by Radio TV Malacanang (RTVM) via livestream at PTV-4.
Cebu governor Gwendolyn Garcia, in her message during the KNP launching at Robinsons Galleria underscored the synchronicity of events that led to this program launching as she shared how the provincial government's programs like Sugbusog, Sugbo Caravan of Services and Sugbo Negosyo are similar to the goals of this Kadiwa Ng Pangulo.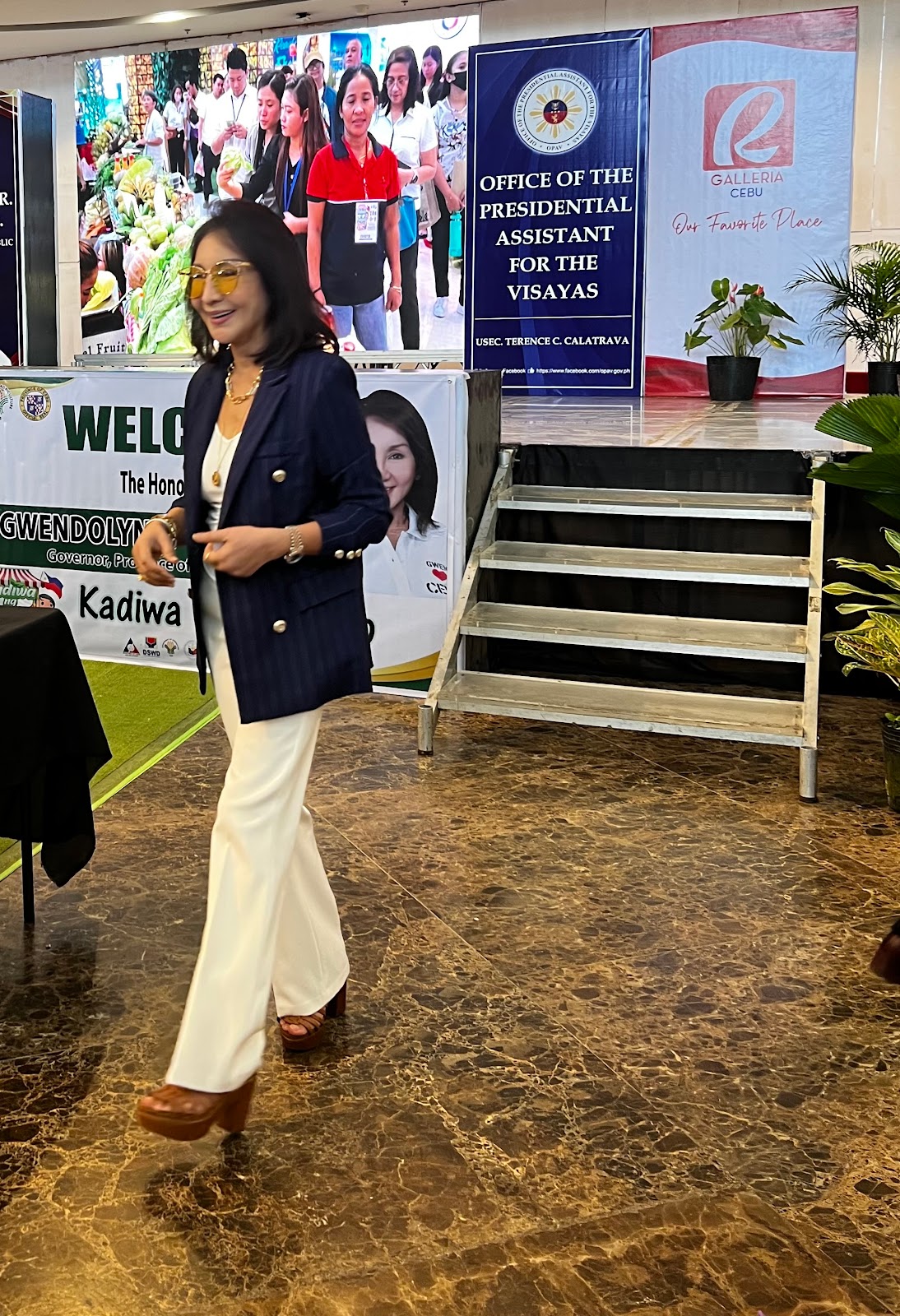 "I think it's high time that we have to synchronize the programs of the regional offices of DA, DTI's Diskwento Caravan and many others as we organized the women in Cebu for livelihood via selling cheaper rice all over the province," Garcia said.
Garcia added that rice, agricultural products and processed foods are being sold at the ground level to improve and enhance the livelihood income of everyone.  To have the Kadiwa Ng Pangulo in collaboration with the Cebu Province's Sugbo Caravan, Sugbo Negosyo and Sugbosug at the towns, these will maximize the caravan of government services into a well-organized program.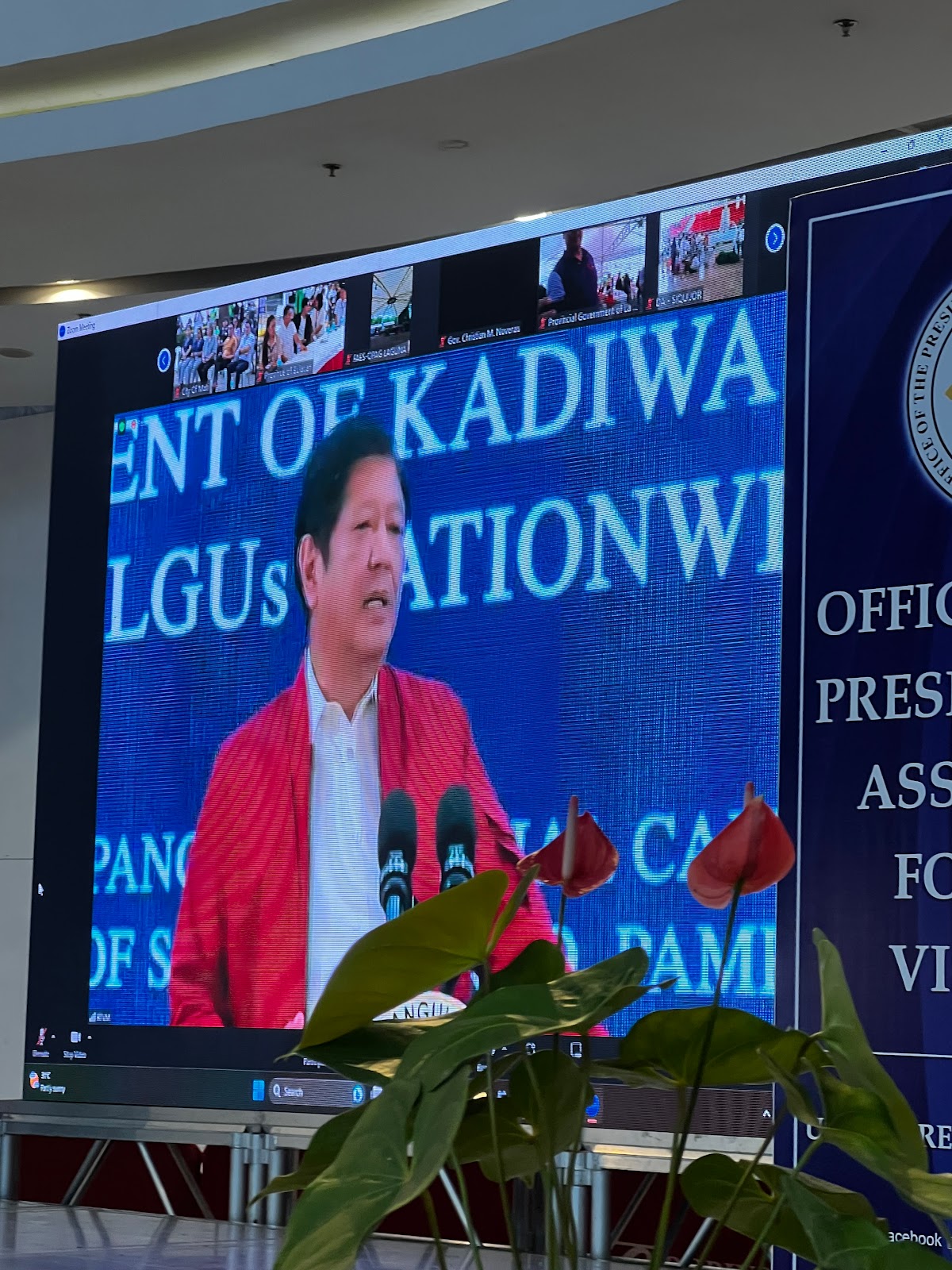 In the President's keynote speech, he said that the Kadiwa Ng Pangulo is being institutionalized by the Department of Agriculture (DA) to ensure a food and nutrition secure Philippines with policy reforms to enhance efficiency and accelerate the modernization of the sector.
The President added that the Kadiwa program ensures accessible, affordable, and nutritious food and developing strong value chains through the delivery of quality services, and boosting local production and raising farmers' and fisherfolk' income.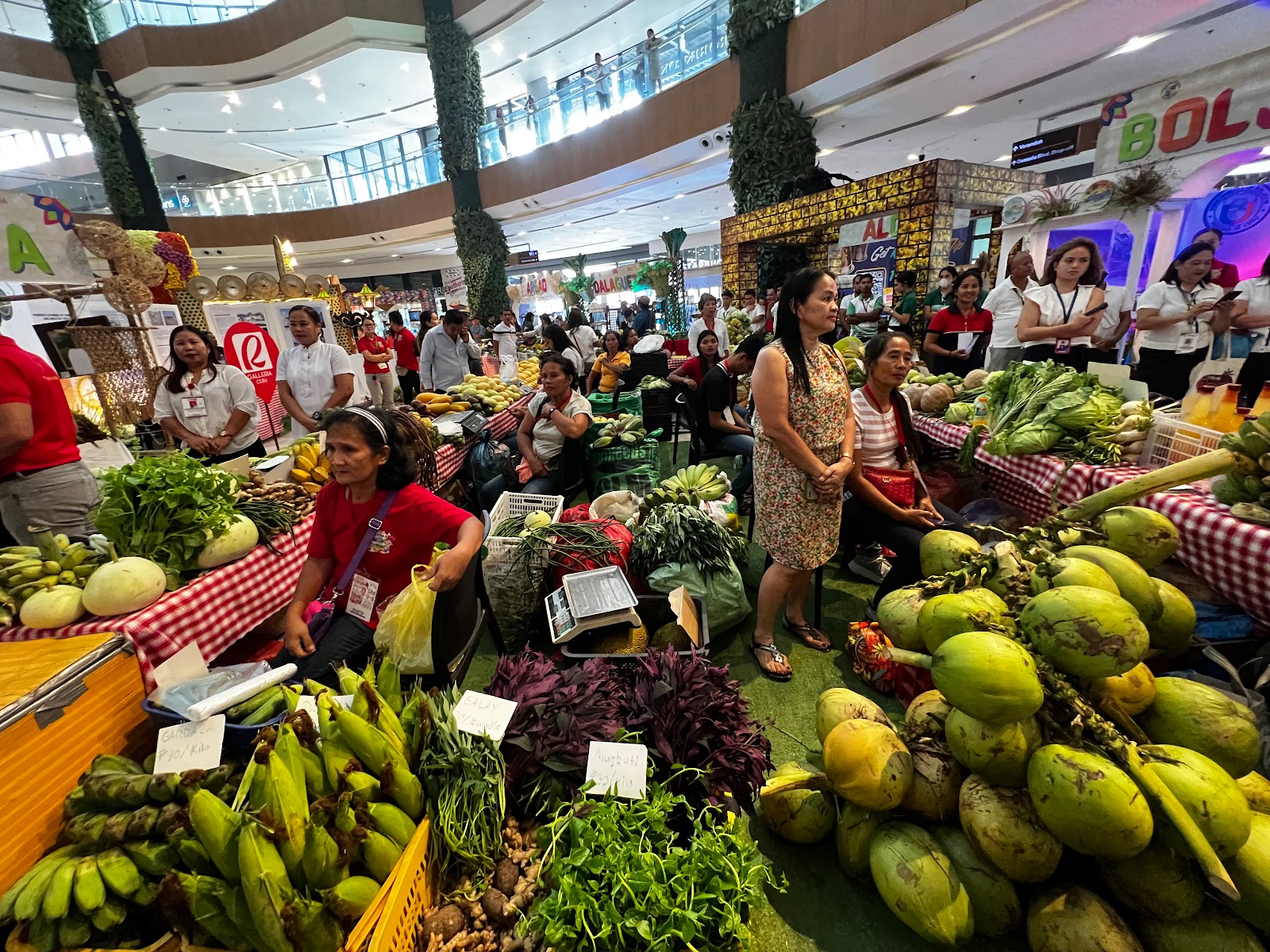 He said that the Kadiwa program aims to ensure that food commodities are made available and accessible in high consumer demand areas by harnessing private sector participation, capacity enhancement of farmer cooperatives and associations, and engaging community organizations' participation in food supply distribution system.
Inter-agency participation in Central Visayas. The various regional and provincial offices of the DTI, DA, DSWD, DILG, PCIC, NFA and local government units joined the simultaneous nationwide roll-out of the KNP where they also invited their respective food processing MSMES and cooperators of the Shared Service Facility (SSF) program in Cebu, Bohol, Negros Oriental and Siquijor.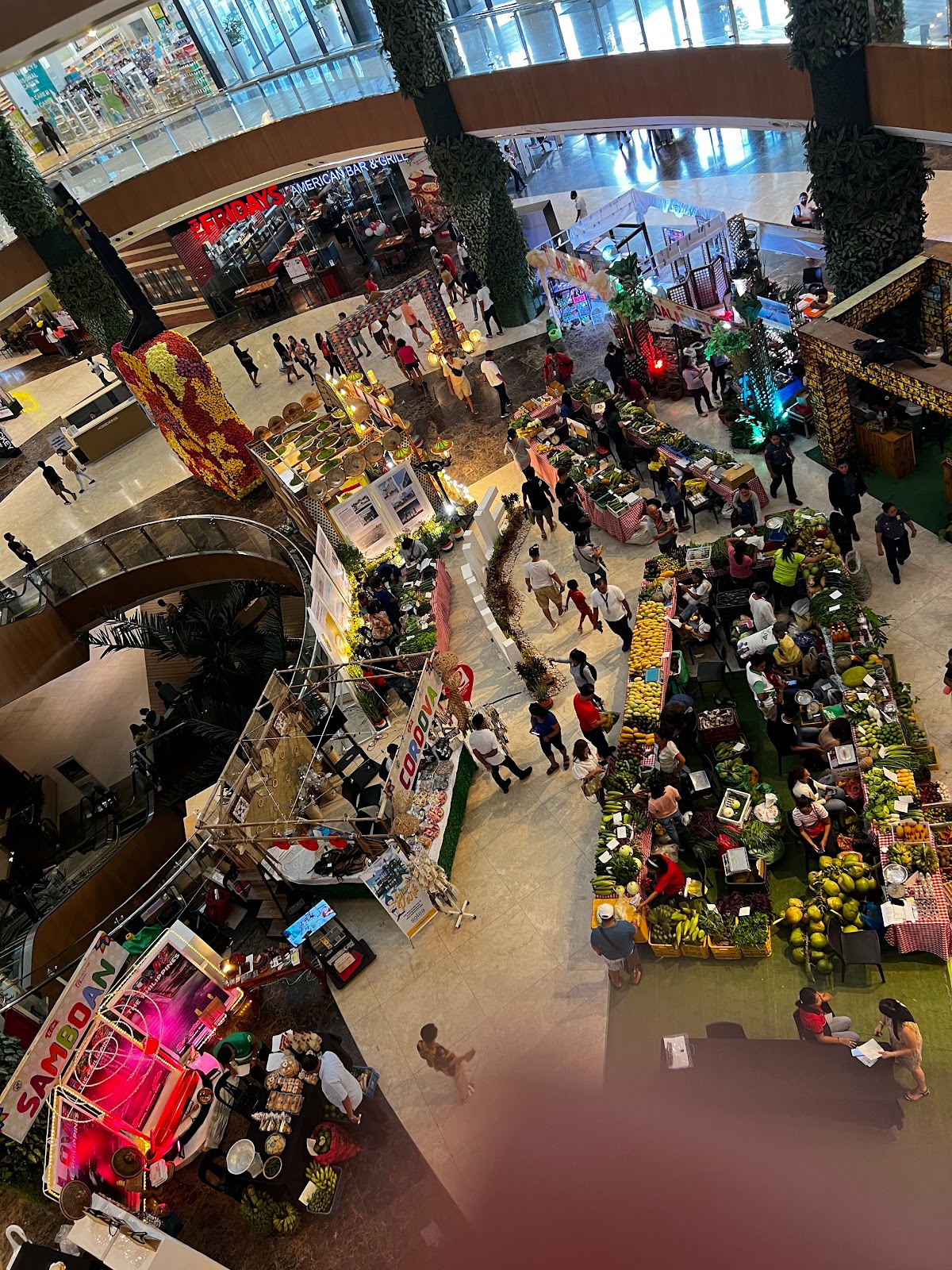 Some 124 participating agencies and Kadiwa partners, FCAs and MSMEs had set up stalls in various venues such as in Bohol at the Old Tagbilaran City Airport, Cogon District; in Cebu at the Atrium, Robinsons Galleria; in Negros Oriental at the Capitol Area, Lamberto Macias Road, Dumaguete City and in Siquijor was at the Siquijor Capital Square, Poblacion, Siquijor where fresh and affordable products were sold at farmers' prices.