Leading digital solutions platform Globe recently celebrated its grandest Technology and Innovations Day yet — INNOVANIA 2023 — a two-day event that showcased the company's trailblazing readiness for the latest 5G technologies and dedication to driving forward sustainable and innovative technology solutions.
INNOVANIA 2023, organized by the Technology Strategy and Innovations team, featured demonstrations of cutting-edge technologies, presentations on emerging trends and solutions, a series of panel discussions with technology experts, and interactive sessions to engage and educate local and international participants.
Professionals, engineers, students, and entrepreneurs from diverse backgrounds had the opportunity to experience a broad range of 5G use cases anchored on Globe's 5G StandAlone network, each having a dedicated Network Slice function for a unique experience.
The use cases included Cloud Gaming, Video Surveillance and Analytics for gender and age detection, people counting, and vehicle plate recognition; Augmented Reality (AR) with Hololens 2 devices for remote assistance, education, manufacturing/engineering, and Webex hologram applications; and Virtual Reality (VR) with Oculus Quest 2 devices for multiplayer games, real estate, health/lifestyle, and metaspace. Different robots were also on display, serving functions from deliveries and cleaning to guiding guests around the venue.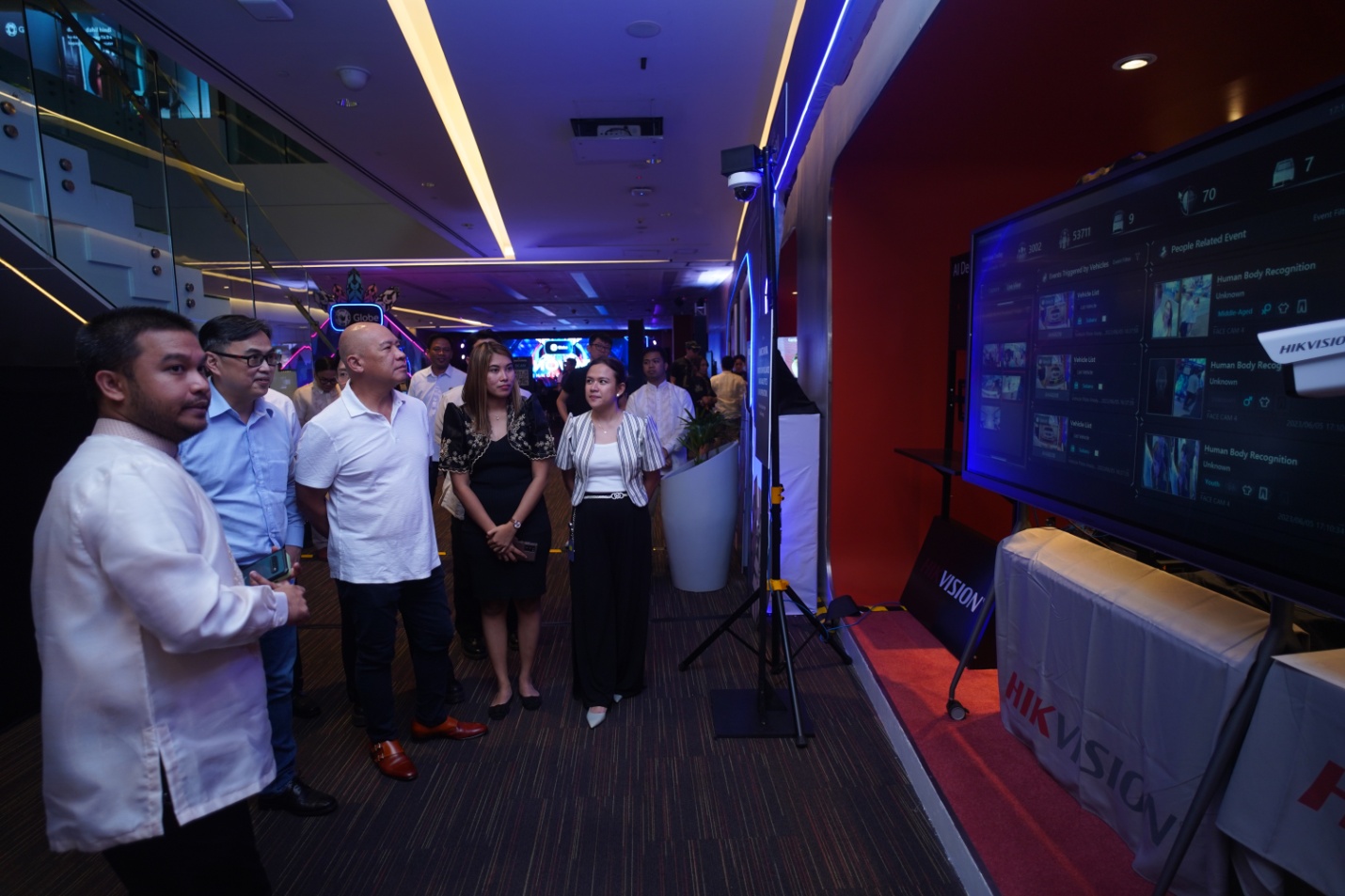 Opening the event was Globe's Chief Technical Advisor and Head of Network Technical Group Yoke Kong Seow. Top company executives, led by Globe Group President and CEO Ernest Cu, Chief Transformation and Operations Officer Rebecca Eclipse, and SVP Head of Network, Planning and Engineering Joel Agustin, also actively participated by visiting each vendor booth to witness the latest technology solutions such as the private 5G network, voice over new radio, and new antenna solutions.
Key market players Huawei, Nokia, ZTE, and Fiberhome brought in fresh experiences from the Mobile World Congress Barcelona live to The Globe Tower, the Globe headquarters at the Bonifacio Global City, where INNOVANIA took place. Each player presented their solutions and sustainable, emerging technologies.
There was also a Sustainability Firechat led by Globe's Director and Head of Technology Strategy and Innovations Gerhard Tan, with guests from Huawei, Nokia, and HCL. The conversation centered around sustainability to achieve Net Carbon Zero such as the development of clean energy solutions, efficient transportation systems, waste management techniques, and sustainable agriculture practices.
"Globe, as a technology company, is known for creating avenues of technology innovation with shared principles and a common goal of achieving sustainability through purpose-driven initiatives. We are at the forefront of delivering customer-centric technology solutions and addressing localized pain points," Tan said.
Closing the event, Renato Jiao, Chief Human Resource Officer at Globe, meanwhile, emphasized the importance of continuous professional development in honing future leaders.
"I look forward to making sure that those ideas and those training programs that we created for you are also going to be more beneficial for yourself that you grow professionally and personally and, more importantly, truly making a difference for our own company and for the millions of Filipinos that will benefit from our product and services," said Jiao.
INNOVANIA 2023 solidified Globe's commitment to bridging the digital divide, promoting digital literacy, and ensuring equal opportunities for participation in the digital world. The event reminded attendees of the transformative power of technology and innovation, highlighting the need for investments in research, development, and the responsible deployment of technology.