Cebu City, Philippines – Following the launch of its business forum series in Manila, ePLDT, the ICT subsidiary of the PLDT Group, brought its "Ascend: Enabling Digital Transformation" to Cebu City. The forum aims to explore digital transformation opportunities through collaborative partnerships with local businesses in the Visayas region.
The Cebu Ascend forum is also part of ePLDT's commitment to support the digital transformation initiatives in the region with customized multi-cloud, data center, and cybersecurity solutions. These solutions are envisioned to create new capabilities, drive greater business value, and open new opportunities that will enable local businesses to contribute to the country's inclusive economic growth.
"We are keen to strengthen our partnership with our Visayas-based customers and forge new ones so that together, we can enable businesses to innovate, support the government's goals of becoming a digitally enabled nation, and advance its digital economy agenda," said ePLDT President and CEO Victor S. Genuino.
The forum was split into two parts: the Ascend Cebu Workshop held in partnership with global cybersecurity leader Palo Alto Networks (PANW), and the Ascend Cebu Networking Night. This format allowed attendees to gain more insights into the opportunities and challenges associated with digital transformation, explore solutions that could help them in their digitalization journey, and establish potential collaborations with ePLDT to achieve their organization's digital aspirations.
Strategizing for a secure digital transformation journey
The workshop delved into the significance of multi-cloud, data center, and cybersecurity solutions and how these can be leveraged for successful digital transformation initiatives.
Attendees were also provided with insights on how they can work with ePLDT to assess their existing infrastructure, secure their digital assets with robust cybersecurity defense, seamlessly migrate to the cloud, and co-locate in a VITRO Data Center – the country's biggest data center network.
The workshop was attended by operational IT teams of top Cebu accounts of PLDT Enterprise, the B2B arm of the PLDT Group.
 Innovate for the future through collaboration
The Networking Night placed a strong emphasis on the power of collaboration in driving innovation and achieving digital transformation goals.
The program featured Panel Discussion and Fireside Chat sessions which gave focus on the state of digital transformation in the Philippines, the possibilities it brings for local businesses, and the technological advancements that could help them innovate for the future.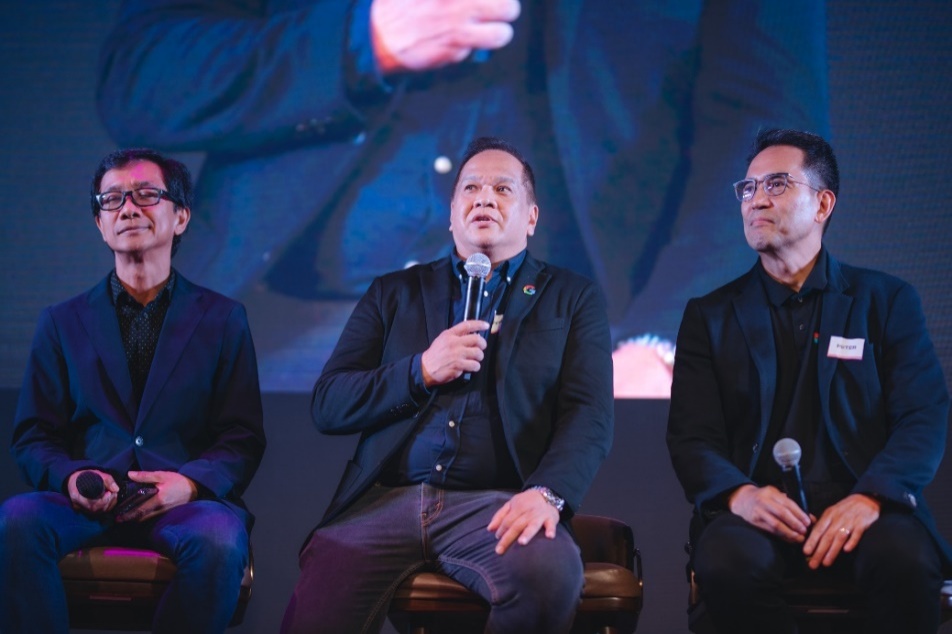 Ascend Cebu panelists (L-R) Oscar Visaya – Palo Alto Networks Country Manager, Ferdie Saputil – Google Cloud Philippines Country Lead, and Peter Maquera – Microsoft Philippines CEO
In the panel discussion, Cloud and Cybersecurity Chief Executives talked about the top technology trends happening in industries across the world. During the discussion, Microsoft Philippines CEO Peter Maquera, Google Cloud Philippines Country Lead Ferdie Saputil, and Palo Alto Networks Country Manager Oscar Visaya, identified generative artificial intelligence (AI) and cybersecurity as some of the hot global trends reshaping the industries.
The country executives also shared their perspectives on how industries are boldly advancing their digital transformation journey and how the Philippines compares to neighboring countries in terms of digitalization.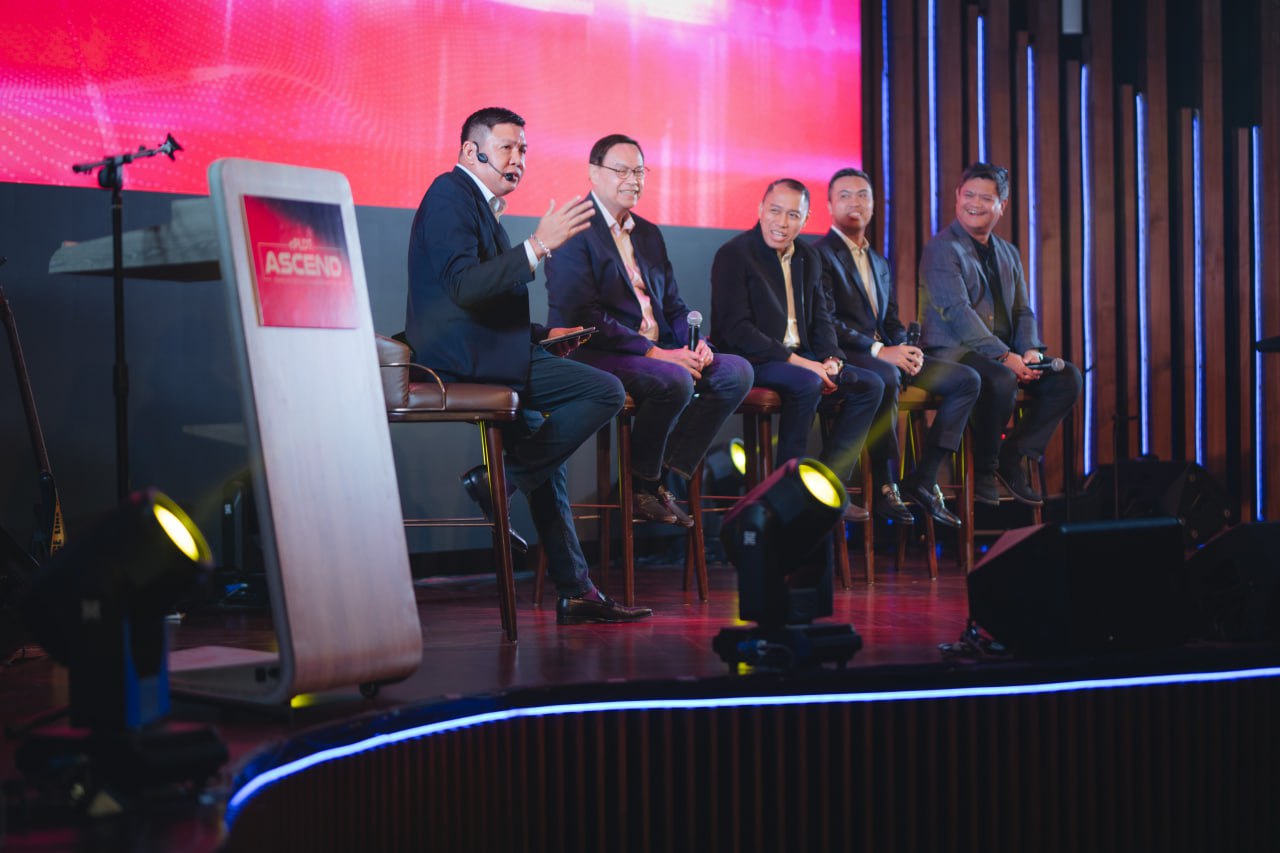 Ascend Cebu fireside chat host Kent dela Calzada – PLDT Enterprise Visayas Head with participants
(L-R) Bunny Pages – Pages Food Group Holdings Inc. Chairman and CEO, Julius Foronda – Prince Retail Group of Companies CIO, Jose Franco Soberano – Cebu Landmasters, Inc. COO, and John Gonzales – ePLDT CCO
In the fireside chat, speakers shared their strategies and real-world experiences that enable them to navigate their transformation journey. The session featured Pages Food Group Chairman and CEO Bunny Pages, Prince Retail Group of Companies CIO Julius Foronda, and Cebu Landmasters Inc. COO Jose Franco Soberano. Two recurring themes emerged during the session: digitalization has become a business necessity and partnering with the right tech enabler, who understands customer pain points, leads to greater transformation success.
In his closing remarks, Mitch L. Locsin, FVP and Head of Enterprise and International Business Groups of PLDT & Smart reaffirmed the Group's commitment to substantial investments in digital infrastructure. These investments are in place to support the government's vision of a digitalized Philippines and ensure successful outcomes for customers at every stage of their digital transformation journey.
"It's our job to bring our customers further and help them in realizing their goals for their organization. By providing them with customized solutions, we empower them to digitally pivot, innovate for business success, and become vital pillars of the country's digital economy," Locsin added.
The Networking Night was attended by local business executives, leaders, and industry experts in Cebu.