In today's rapidly evolving business landscape, success hinges not only on sound and innovative practices but maintaining a trusted and reputable business relationships is absolutely paramount.
Established in 1995, MOORE Roxas Cruz Tagle and Co. (MRCT), a member firm of MOORE Global, has been a trusted partner of its clients because of their commitment to quality and excellence in providing professional services to businesses across diverse industries for over two decades.
MRCT understands that every business has unique financial needs, and its comprehensive suite of services is tailored to cater to a wide range of requirements. MRCT offers a complete range of professional services such as audit and assurance, tax, advisory, business services, and talent center to domestic and international organizations. Led by 14 partners with a team of over 250 professionals operating in 4 major cities across the country – Makati City, Cebu City, Cagayan de Oro City and Cauayan City, MRCT upholds to being transformative professionals involved in nation-building.
MRCT takes pride in its service portfolio, which is supported by a potent combination of professional experience and expertise guided by methods and tools from MOORE Global – its international affiliation. The professionals working in the firm participate both in local and international trainings and are provided with secondment opportunities to equip them with the skills and experience they need to serve clients better and to foster a work environment that is client-centric and knowledge-driven.
The unwavering commitment to quality and relevant standards has earned MRCT its accreditation from the Board of Accountancy (BOA), Bureau of Internal Revenue (BIR), Securities and Exchange Commission (SEC), Bangko Sentral ng Pilipinas (BSP), Insurance Commission (IC), National Electrification Administration (NEA), Cooperative Development Authority (CDA), and Public Company Accounting Oversight Board (PCAOB).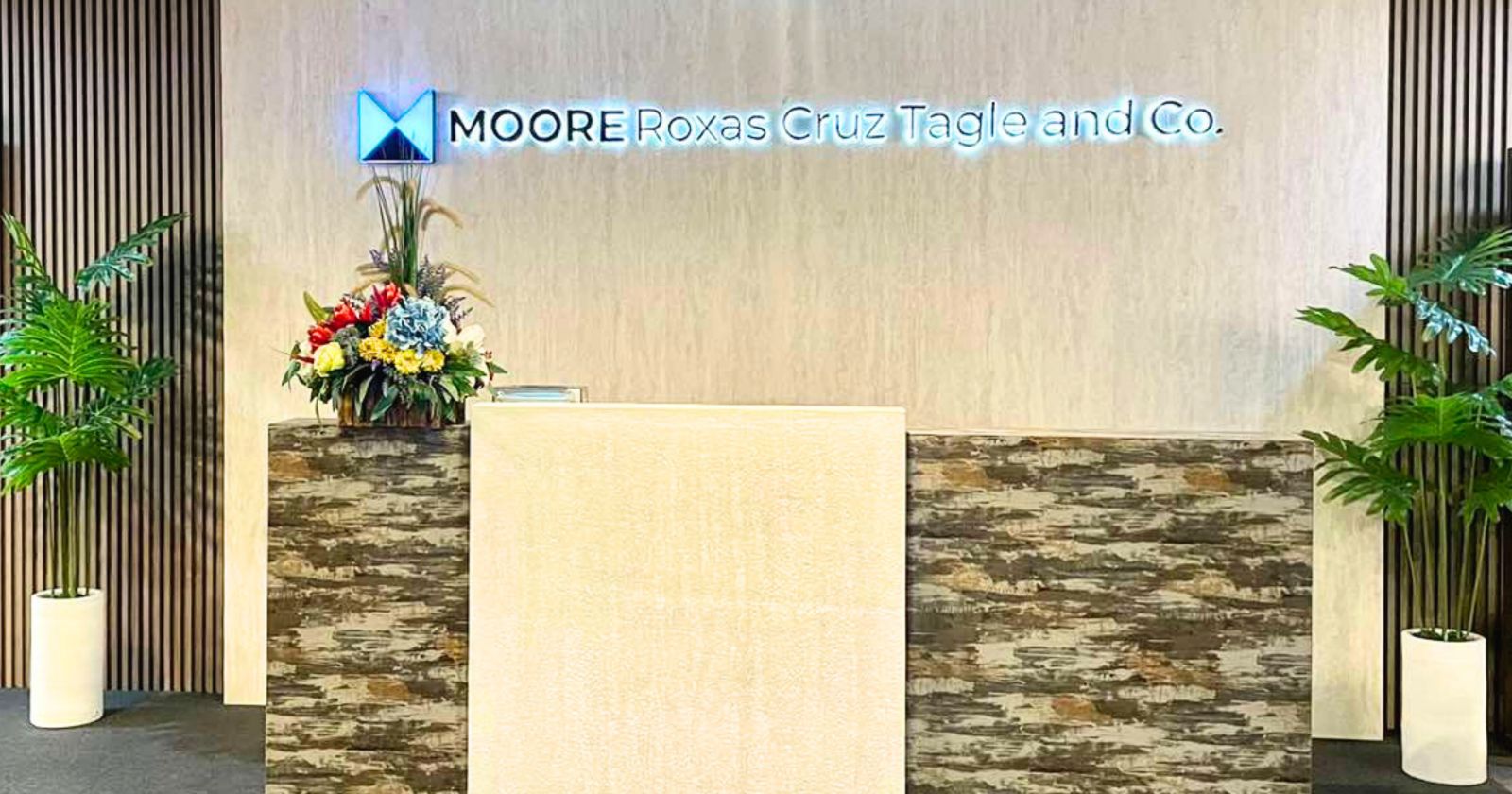 MRCT's passion for excellence drives them to push the boundaries of what is possible while nurturing responsible and sustainable relationships with its stakeholders. With a diverse range of services, a team of accredited experts, and commitment quality, the firm empowers businesses to thrive in an ever-changing business landscape, as MRCT continues to be a trusted partner for growth and success of its clients.
For more information about MRCT and its services, follow and like their Facebook page, Instagram, and LinkedIn at MOORE Roxas Cruz Tagle and Co. or visit their website at www.roxascruztagle.com. For service inquiries, you may also email them at info@roxascruztagle.com.
Article from Cebu Chamber of Commerce and Industry (CCCI)