Since the tender age of 3, a love for crafting cakes bloomed in the heart of Ruby Dawal. From humble beginnings of mud cakes adorned with flowers, a lifelong passion was set in motion. Fast forward to 2013, the passion for baking has transformed into Mom & Daniel Pastry, a thriving haven for homemade cakes and pastries that promised more than just a delightful treat; a slice of love in every bite.
Fueled by a desire to provide for his son as a whisk warrior, Ms. Ruby embarked on a mission to craft cakes that would stand out. With ingenuity as their ally, an improvised oven gave birth to their first chocolate cake – a testament to resourcefulness and determination.
Spotting the many opportunities which will amplify her entrepreneurial journey, Ms. Ruby signed up for the 12- module Kapatid Mentor Me Program of the Department of the Trade & Industry with the Philippine Center for Entrepreneurship with the Cebu Chamber of Commerce and Industry in 2018.
Recognizing the immense opportunity has opened Ms. Ruby and son Daniel doors of occasions such as the array of support from different government institutions, i.e., DTI, DOST and DOLE and private entities whom she currently serves as her market.
Believing that what they do is more than just baking but as labor of love, Mom & Daniel Pasty's success rests on the principle of 'Customer First to ensure top-notch top customer service and most preferred baked and pastries. From simple celebrations to momentous occasions, from Pasalubong to Homeward bound OFWs, Mom & Daniel Pastry has become a "go-to" person for desserts, cakes and pastries and a trustee companion for celebrations and small events and gatherings. All these concreted Ms. Ruby's decision and decided to make business from baking.
Aspiring to serve beyond Cebu, a vision to put up a cake factory continued to challenge Ms. Ruby to transcend boundaries.
Where every bite is an invitation to indulge the sweetness of life, Mom and Daniel Pastry have been an active and engaged member of the Cebu Chamber of Commerce since 2018. With their slogan, "Indulge in the Sweetness of Life – Taste the Difference Today with Our Homemade, Vegan Cakes & Pastries," Ms. Ruby and son Daniel remain committed to bake unique, sinfully tasty cakes and pastries passionately and innovatively as the enterprise has entered e-commerce to serve the larger market.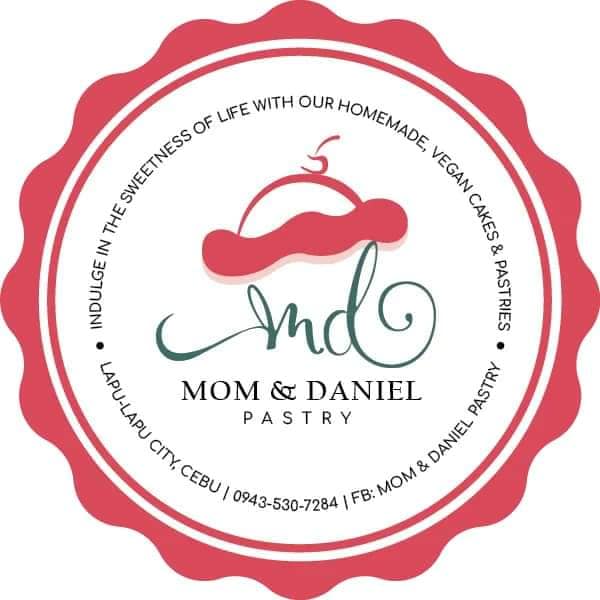 For more information about Mom & Daniel Pastry, you may visit their FB Page at Mom & Daniel Pastry or email them at momanddanielpastry@yahoo.com
Article from Cebu Chamber of Commerce and Industry