Beyond tales and fables: reading does not only weave stories, it weaves the fabric of a child's intellect, empathy, and dreams.
A total of 413 learners from five (5) schools in Tabogon, Cebu, can now confidently enter the upcoming school year with strengthened reading skills after the success of the BASA-Thon Program.
This 4-month intensive reading remediation endeavor made through the joint efforts between the Ramon Aboitiz Foundation, Inc. through its Education Development Unit (RAFI EDU), READucate, and the Department of Education – Cebu Province Division has ignited a positive shift in literacy rates among Grade 3 to 6 students in Tabogon, Cebu. Previously observed to be struggling syllabic or word readers, these learners are now able to read simple paragraphs and stories, underscoring the project's triumph not only in fostering literacy skills but also in boosting self-esteem and cultivating positive behaviors among the learners.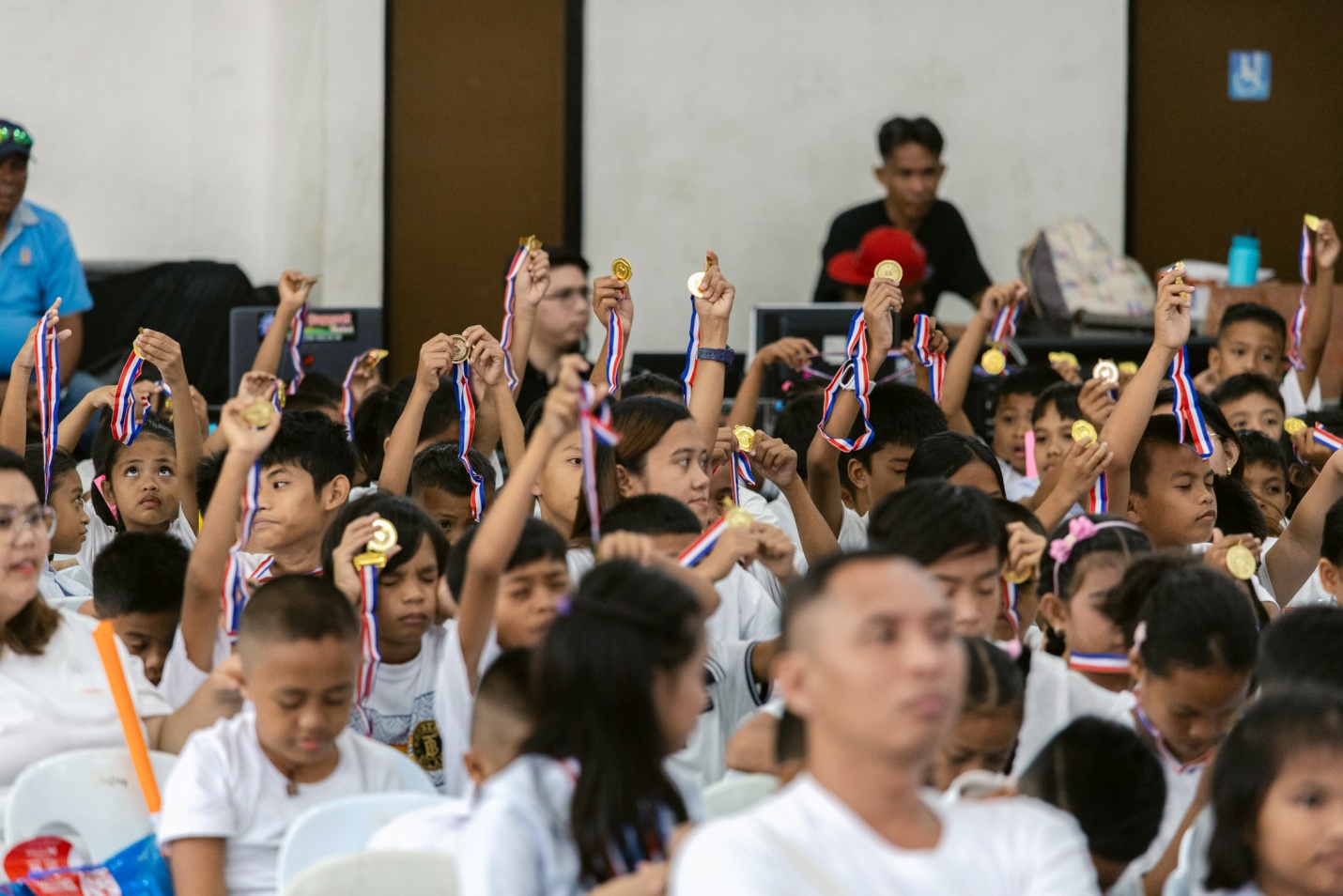 The culmination and commencement exercises which was held on August 18, 2023 in Tabogon Sports Complex, Tabogon, Northern Cebu, marked a significant milestone—celebrating the achievements of not only the learners but also their parents, their reading coaches and the community they belong to.
Noticing a boost in self-confidence and a great improvement in the reading skills of her children, Analyn Monterola is happy and thankful that their school, Caduawan Elementary School was one of the pilot schools of the program. Three of Analyn's children graduated from the program.
"Dako gyong kalipay namo nga mga parents [kay] maglisod bya mi og [tudlo] sa among mga anak kay siyempre dili raba mi maestra. Dako ni nga opportunity nga gihatag sa among mga anak, dili lang sa pagbasa kung dili improvement pud nga dili na sila mauwaw. Ang sa BASA-thon man gud, dili lang siya sa pagbasa, package na siya, naa na tanan, maong dili sila laayon, kay [ipaagi ang pagkat-on sa] pagduwa duwa, ug naay gipanghatag [nga gamitonon sa mga bata]," Analyn shares.
In response to the pressing learning crisis and the specific challenges faced in teaching literacy to children, the BASA-thon program is an intensive short-term reading remediation program that is designed to provide a comprehensive approach to decrease the number of non-readers in Grades 3 to 6. Aside from improving literacy rates, it also places a strong emphasis on enhancing the teaching abilities of pre-service educators who were mobilized to be Reading Coaches.
Impacting not only the young learners, the Reading Coaches expressed their sentiments of increased morale, boost of confidence and significant experience in handling and understanding young struggling learners.
"Ang ako gyong nakita sa mga reading coaches, na develop sad gyod ilang skills and na lawm sad ilahang pagsabot sa mga bata. Karon, ang mga bata pirme sila ganahan mo skwela. Somehow malipay mi kay naa sila'y ingon ana na drive and interest. We are really blessed to be part of the Basathon Project because having been given the gift of literacy, we can pass it forward to the next generation," Conie Buot, Reading Supervisor shares her observations of the results of the program.
Apart from the recognition of the BASA-thon graduates, a special award was also given Caduawan Elementary School for being the top-performing school who had the highest attendance rate of 94%.
Marie Sol Gonzalvo, Executive Director of the RAFI Social Well-being Cluster, in her speech posed a challenge and a wish for the parents of the Basa-thon completers which was encapsulated in the acronym, READ.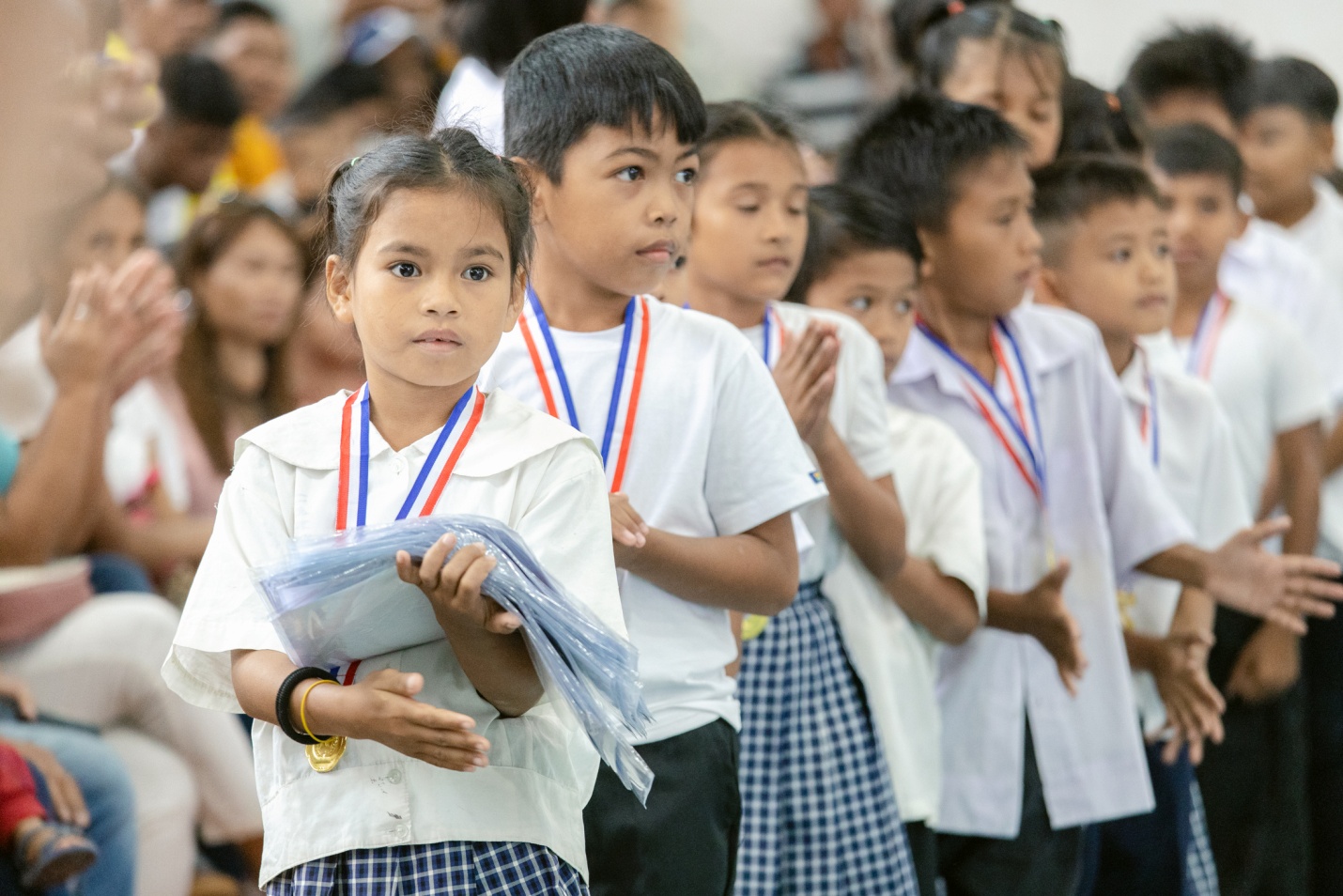 "R – Resilience, we hope that even through these difficult times, we learn to be resilient because parenting is nation building. E – Education, please keep your children in school Education is very important. A – Action, let us take action. Expose them further and provide support through opportunities that would help them practice reading; A – Ambition, we hope that through your conversations with your children, you will be able to guide them in finding their dream, D – Dream, we hope that you will not be afraid to dream, our learners already have a treasure that no one can take away from them through their knowledge," she expressed.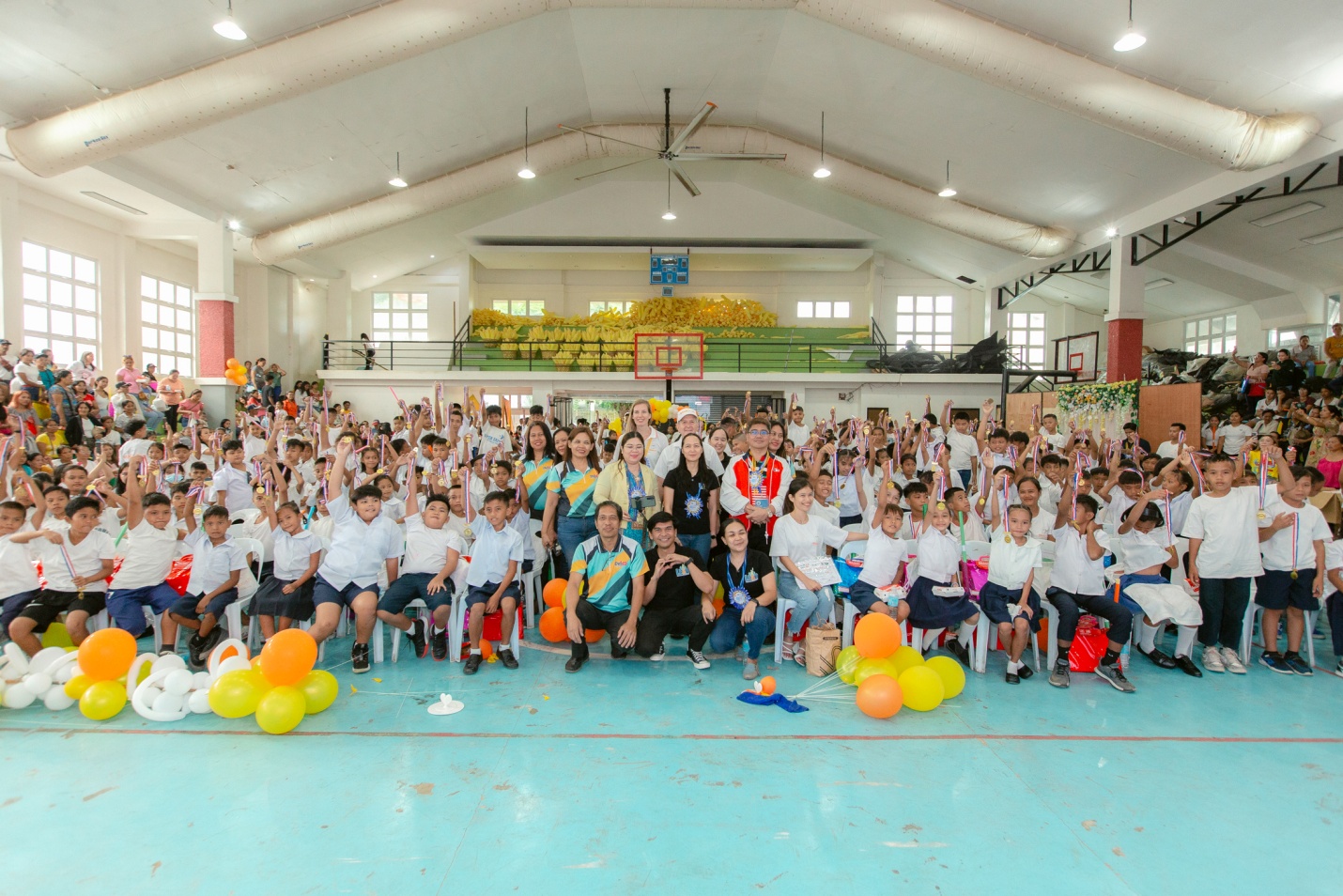 In March 2023, the Basa-thon Program launched its operations mobilizing 35 pre-service reading teachers remediating 413 learners in Tabogon, Cebu. Reading coaches were provided teaching guides and other teaching materials to effectively deliver the lessons to its learners. Learners on the other hand, were given activity books to improve their skills from basic writing, spelling, pronunciation and reading stories with comprehension.
With the success of this initiative, this paints a promising picture for a future where literacy thrives, and every child can embark on a journey of lifelong learning.